No matter if you're a long-time resident or just away to Clarksville for a weekend getaway, we have what you need to help keep you on your fitness routine. Nestled in some of Tennessee's most beautiful scenery, Clarksville's natural setting is a picturesque place to keep up your exercise pace. Don't let the pretty fool you though—we've got some challenging territory here in our hills and can handle fitness seekers from the novice to the experienced.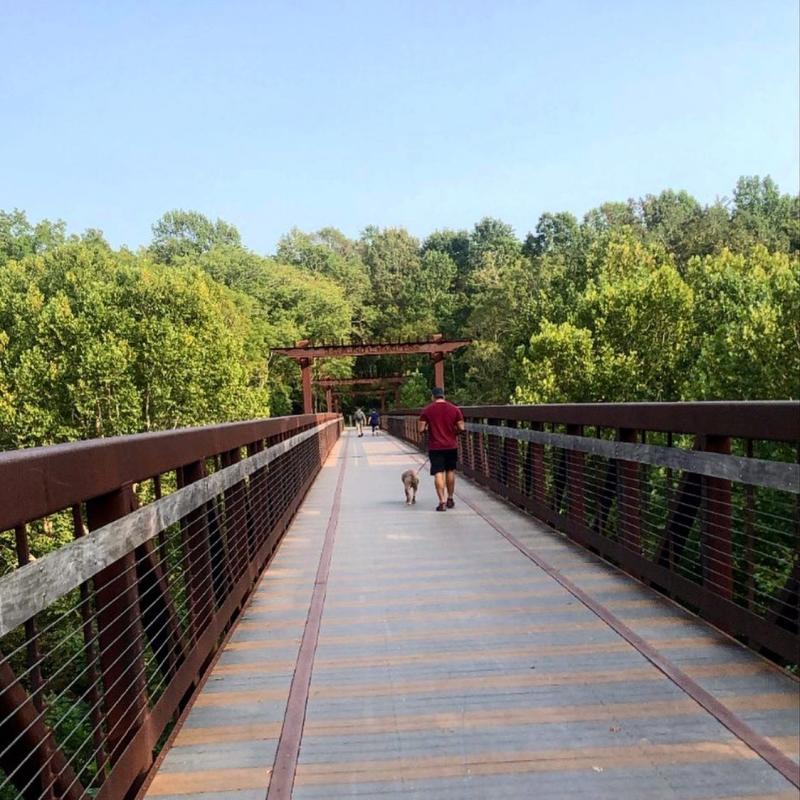 The Clarksville Greenway is an ideal trail for biking, rollerblading, jogging or walking...with or without a pet. Photo: @thethreebestfurfriends
Tackle a challenge by taking yourself to the trails. Clarksville features at least 6 scenic trails for hiking, walking, or jogging. The Clarksville Greenway sports 9 miles of paved trails for easy accessibility and takes you over the Red River and West Fork Creek. Rotary Park features a woodland setting, ADA accessible playground, and a disc golf course. Meanwhile, if you like to keep things on the urban side, check out the Upland Trail which winds through downtown and gives you access to plenty of shopping.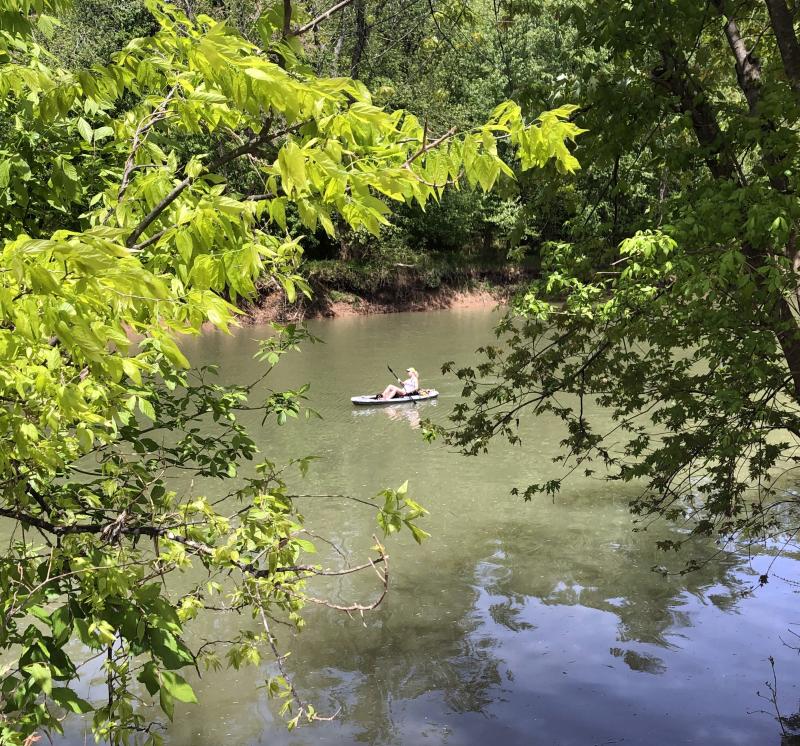 Whether you're an intense paddler or prefer a nice float, the Red River is a scenic option for all skill levels. 
Put your paddle in the water and kayak along the 650 miles of waterways Clarksville has to offer. Launch points include Liberty Park, Billy Dunlop Park, and Robert Clark Park. If you don't have gear you can swing by Run-A-Muck Outfitters for everything you need for your next adventure.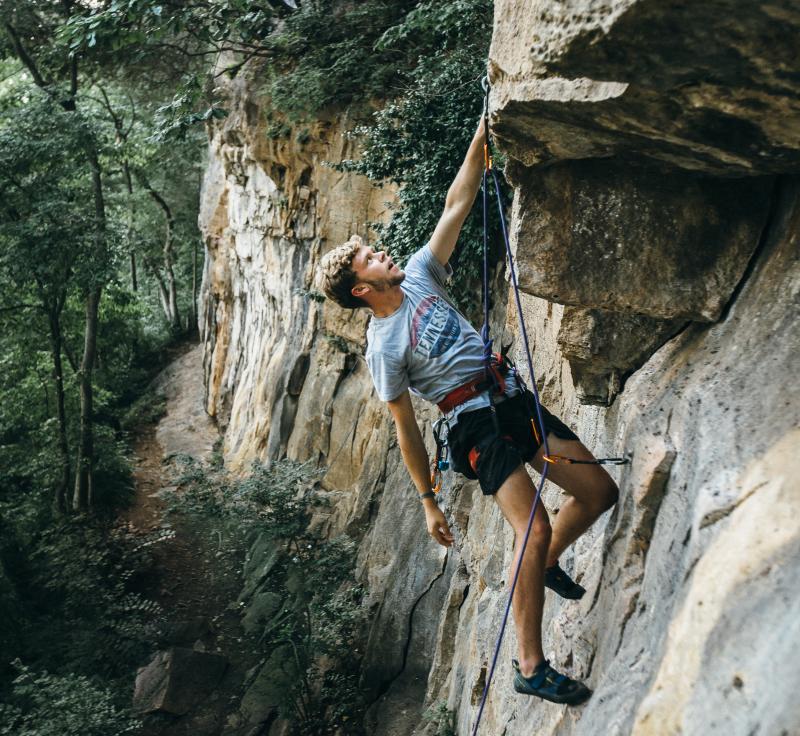 Rock Climbing is a sport the whole family can enjoy...with terrific river views as a reward. Photo: Benny Little 
Rock out with some rock climbing on Kings Bluff. Managed by the Southeastern Climbers Coalition, Kings Bluff stretches almost 10 gorgeous acres and has over 160 routes on 1,673 linear feet of cliff. These crimpy and power climbing style routes range in height from 30 to 80 feet. Difficulty ranges from 5.3 to 5.13.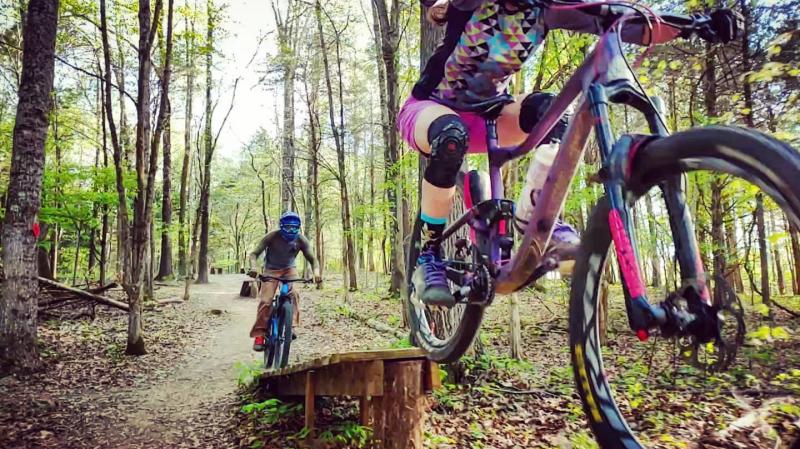 Bike riding, through the woods, with friends or family and a few ramps and hills -- can life be any more fun?! Photo: CAMBATN
Mountain bikers of all abilities will find an awesome time on Clarksville's bike trails. Ranging in difficulty to accommodate easy to expert riders, the North Ford St. Mountain Bike Park and Rotary Park trails are squirreled away just minutes from Clarksville's bustling downtown.
Strengthen your swinging arm with axe throwing at Flip'N Axe. It may sound easy and it's so much fun, but make no bones about it, you'll get a workout in.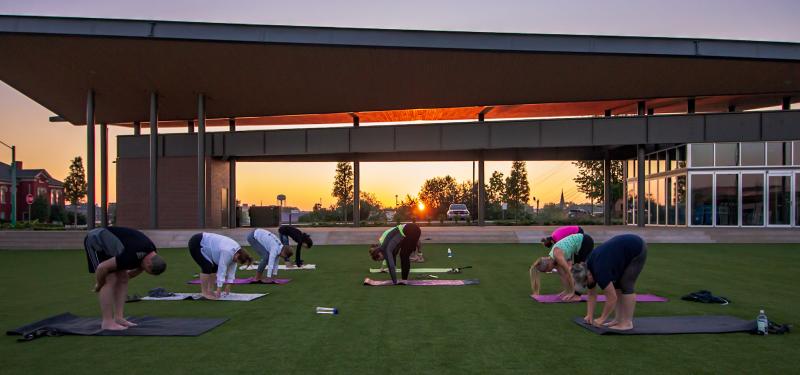 Sunrise, sunset, and candlelight yoga are all good options while traveling in Clarksville to keep your body relaxed and the stress away. Photo: Bori Photography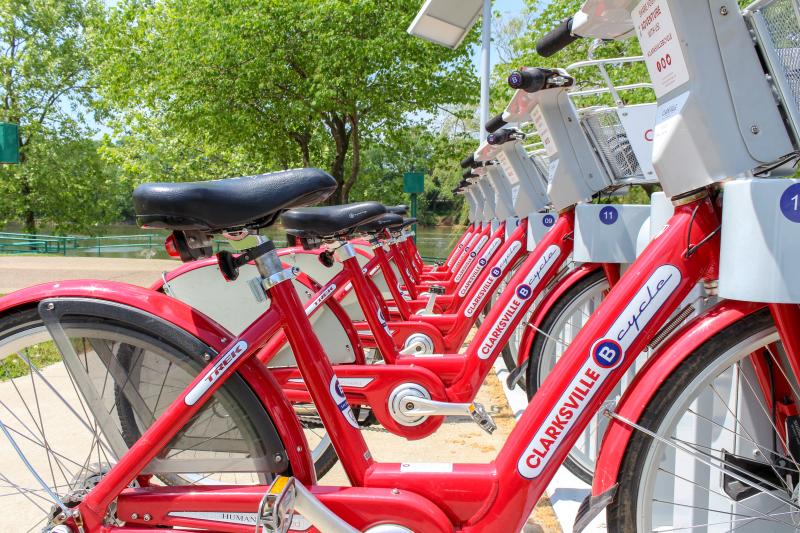 Didn't bring your bike? No worries! You can rent these at places all over town. Photo: Jessica Tejera
And if you're one of those who like their gym away from the gym, Liberty Park, McGregor Park (North Extension), and the Greenway's Heritage Park trailhead feature outdoor gym equipment. Ditch the sounds of weight slamming and the frustration of waiting for the elliptical for fresh green outdoors complete with wide-open space. And if you're out and about and want to go for a bike ride, B-Cycles are available for rent at Liberty and McGregor Parks, the Greenway, Downtown Commons, and on the campus at APSU. In town for a full moon? Hit the Downtown Commons for a FREE full-moon sunset yoga class.
A getaway from your every day doesn't mean you have to shirk your fitness goals! For more info about what adventure awaits in Clarksville, be sure to check out this trip guide to the great outdoors.