Frank Sutton
Actor
1923-1974
Frank Sims Sutton and Thelma Sutton met working for The Leaf Chronicle in Clarksville. He was a Linotypist, and she performed many tasks within the business to include bookkeeping, proofreading, and even writing. The pair fell in love, married and had a child together. On October 23, 1923, on S. Second Street in Clarksville, Tennessee, Frank Spencer Sutton was born. He was the typical little boy who enjoyed playing outside and coming home dirty. One particular instance of his childhood stands out, though. His parents had given him some grease paint, which he used to paint his face, and he then put on a theatrical performance for his family; he told them that he was going to be an actor, but it wasn't until later that the family sensed any legitimacy behind this claim.
As his father received offers for different positions, Frank moved around the area, relocating to both Elkton, Kentucky and Nashville, Tennessee within the same year, 1931. Frank attended Howell Grammar School, the same school that his mother, Thelma, attended when she was a child. Frank was a very intellectual child, and he enjoyed visiting the local public library; later, as an adult, his Beverly Hills home would include a library of nearly 3,000 titles, all of which he had read himself. In 1938, when he was just a teenager, Frank's father, Frank Sims Sutton, passed away.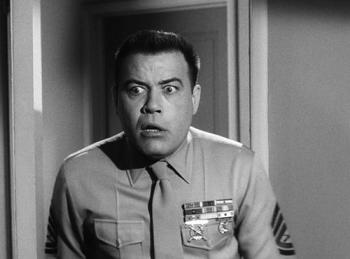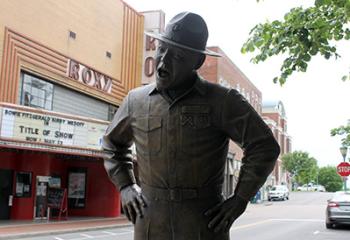 Frank completed his high school education in Nashville, graduating from East High School in 1941. He came to play a significant role in the department of theatrics at the high school; he performed in several school productions, and he also frequently acted in plays at the Community Theater. In reference to his first high school performance, Frank said, "The first time I walked out on the stage, I had a warm feeling. I wanted to be an actor." It was with this dream in my mind that Frank catapulted to stardom.
After graduating from East High School in Nashville, Frank moved back to Clarksville and began working, in 1942, as a radio announcer for WJZM. Frank also attempted to enlist in the United States Marine Corps that same year but was rejected due to his colorblindness. Eventually, he was accepted into the United States Army and served during World War II. Prior to his deployment with the Army, he was attending Peabody College in Nashville, but when he arrived back in the states in 1946, he transferred to Colombia University in New York, where he studied Drama and French. Frank focused on developing his acting career while he was still enrolled at Colombia University, and due to landing a live position on daytime television, he began to take night classes at the university. He balanced his career and studies, until he graduated cum laude in 1952 from Colombia University.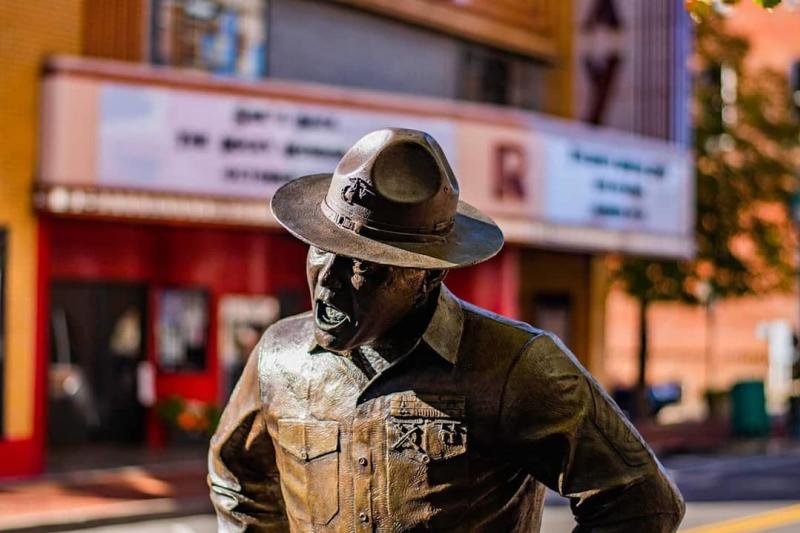 It was at Colombia University that Frank met his wife, Toby Igler. Toby later explained, "The first time I saw him he was reading a monologue from Hamlet… I never expected to be so impressed by a young actor." The couple was married by 1949. During their marriage, they bore two children; their son, Joseph David, was born in 1954, and their daughter, Amanda Lee, was born in 1964. Despite losing his father during his adolescence, Frank was a dedicated and loving father to his children, specifically allotting time each day to spend with the both of them even as his acting career picked up.
His acting career took off while he was still in college at Colombia University, when he was featured in Captain Video and his Video Rangers. However, Frank's big break occurred in 1955, when he was offered a role in the movie Marty; the film won an Academy Award as well as four Oscars. This opened the door for him to be featured in more films, to include: Four Boy and a Gun (1957), Town Without Pity (1961), and The Satan Bug (1965). Frank also starred in a memorable episode of The Twilight Zone in 1962, entitled "The Dummy." In 1964, Frank was offered a role in a spinoff of The Andy Griffith Show, which was to be titled Gomer Pyle U.S.M.C. Starring alongside Jim Nabors, who played Gomer Pyle; Frank played Sergeant Vince Carter in the series. Gomer Pyle U.S.M.C is the role that catapulted Frank Sutton to stardom; Sergeant Vince Carter is his most memorable character. The show was televised from 1964 until nearly the end of the decade, around 1969, when Jim Nabors and Frank Sutton decided to end the series before it had a chance to decline in popularity. After the cancellation of the show, Frank regularly appeared on The Jim Nabors Hour.
Frank Sutton was a genuinely kind man, paying out of pocket to visit the Marine Corps stationed throughout Vietnam in 1966. He performed a one-man show for the troops' entertainment, performing 56 shows in just 8 days in cities like Da Nang, Chu Lai, and Phu Bai.
He passed away at 50 years old from a heart attack on June 28, 1974 in Shreveport, Louisiana while backstage preparing for a performance at The Beverly Barn Dinner Theater. Upon Frank's own wishes, his body was returned to his hometown of Clarksville, where he is buried at Greenwood Cemetery with both his mother and his father. Frank Spencer Sutton was a patriotic man until the day he died; he proudly boasted with honor, both for his country and for his hometown of Clarksville, Tennessee.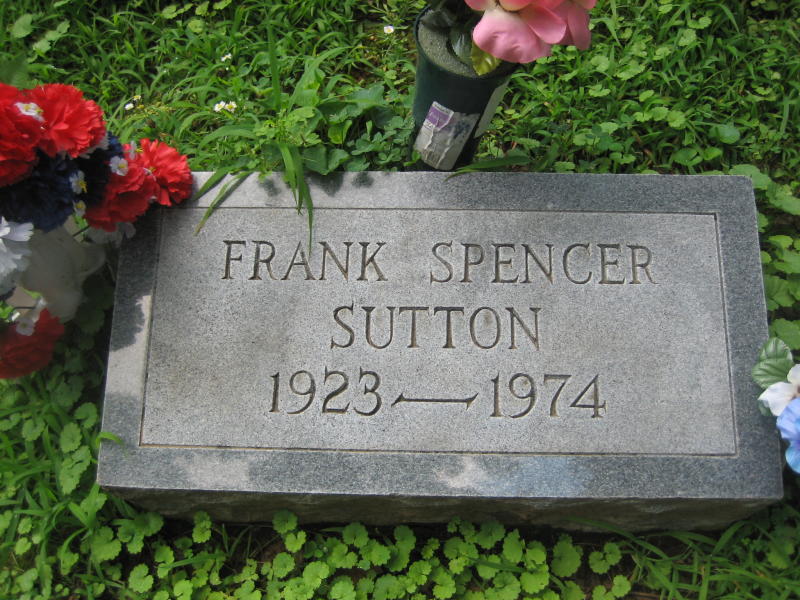 In May of 2017 the City of Clarksville honored Sutton's career and dedication to veterans by unveiling a life-size statue of the actor on downtown Franklin Street. Mark Holleman, a Clarksville civic leader and broker/owner of Coldwell Banker Conroy, Marable & Holleman, led the efforts to create and fund the statue, which was designed by local sculptor Scott Wise.