Charlie Cushman
Musician
1959 - 
Charlie Cushman was born on August 23, 1959, in Clarksville, Tennessee. He is the son of Irene and Finis Cushman, Jr.
Around age 4, Charlie became interested in the music he saw on local television. Saturday afternoons were his favorite times, due to the vast variety of Country music programs being broadcast on WSM-TV. These included The Ernest Tubb Show, The Wilburn Brothers Show, The Porter Wagoner Show, The Grand Ole Opry, and foremost, The Flatt and Scruggs Show.
The banjo picking of Earl Scruggs caught Charlie's ear, amidst all the electric guitars, fiddles, and vocals of these incredible talents. Charlie had to have a banjo!
After months of persistent talk and dreams of having a banjo, his grandfather bought a used one with a repaired neck at the local music store. "My grandfather bought the banjo behind my grandmother's back, as money was tight, and Grandma didn't care for music in the first place," says Charlie.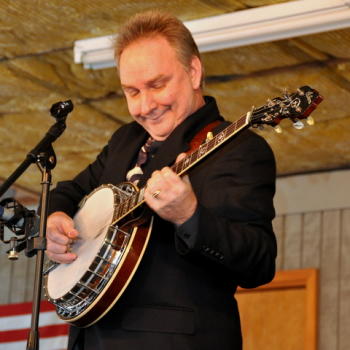 The search for a teacher began, and soon Charlie was taking lessons every Saturday.  His teacher played electric lead guitar for Webb Pierce, and occasionally for some other Nashville based acts, and knew only a couple of three-finger style tunes on the banjo.  He agreed to give the lessons, and after a few months, Charlie was showing him things he had learned at home, from his Earl Scruggs records. His "formal" lessons were over.
During the next two years, Charlie played the banjo in talent contests, at luncheons, and parties around his hometown. Most of his time was spent at the record player, learning sounds and tones from his favorite records, and applying them to the neck of the banjo. "When you have to find notes without visual clues, you develop an "ear" to distinguish where they are on the banjo neck," Charlie says. "This was vital to learning the tunes, developing left-hand patterns, and forming technique."
Age 10 found Charlie playing over station WPHC in Waverly, Tennessee each Saturday night on the "Tennessee Valley Jamboree". This was a Country music radio/stage show, featuring some fine local talent from the middle and west Tennessee area. His dad would compete each week at the local drag strip, and his mom and dad would alternate driving him to the shows he played, as most parents of musical children so often do. " I owe so much to them," Charlie says.
His first paying job was at Shakeys' Pizza Parlor on Riverside Drive in Clarksville. "I played the banjo with a flat pick alongside an excellent Ragtime piano player. We had the words to all the old "saloon" songs projected upon the wall, so the patrons could sing along. My banjo had a DeArmond pick-up on the head, held on by rubber bands. Can you imagine that sound?!!"
In support of his interest in music, Charlie's parents started taking him to Bluegrass festivals. This is when he first began to understand what Bluegrass was all about."I still love to participate in parking lot picking sessions and hear people play with so much enthusiasm". He also saw most of his musical heroes in person, and later became friends with many of them.
In early 1974, 14-year-old Charlie began playing the banjo six days each week on the Carl Tipton Show. The show was on WLAC-TV in Nashville and was broadcast for over 25 years. The show featured Bluegrass and Country music in a down-home format.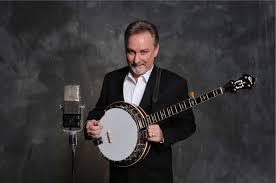 The show featured a wide variety of guest artists from Bill Monroe to Tennessee Ernie Ford and many local talents. It was during this 5-year period of employment that Charlie learned the guitar and upright bass.  He was often called on, to back up the guest performers, and gained tremendous musical experience, along with making some life long friends. "Carl was a fine disc jockey and a successful businessman. His family treated me as they would one of their own children, and I will remain forever grateful to them."
From 1979 till 1986, Charlie worked as a musician and business owner, in Nashville. He played the banjo with James Monroe and the Midnight Ramblers, Jimmy Martin and the Sunny Mountain Boys, Mel Tillis and the Statesiders, and also became a part of the Nashville session scene. Opryland, USA, then employed him, as a multi-instrumentalist from 1986 to mid-1990.
On September 20, 1990, his long time friend and fellow banjo picker, Mike Snider, hired Charlie.  Charlie went to work with Mike as his bass player, and later switched to guitar after some personnel changes in the band.  Mike became a member of the Grand Ole Opry in June of 1990. Charlie was employed by Mike Snider playing road dates and the Grand Ole Opry until September 1, 2004.
Throughout his 40-plus years in the business, Charlie has performed and recorded with numerous country and bluegrass artists. His artistry graces more than 20 Grammy-nominated projects and about 15 winning projects, including Tim O'Brien's Best Traditional Folk Album, "Fiddler's Green" in 2005 and Vince Gill's "These Days" which won Best Country Album in 2008. He was awarded a Grammy for Best Bluegrass Album with The Earls of Leicester in 2014.
Read More About Charlie Cushman:
"Life Work Culminates in Grammy for Cushman", The Leaf Chronicle, 2/13/2015
Photos from: Carter Vintage Guitars, CharlieCushman.com, BluegrassToday.com