Mageina Tovah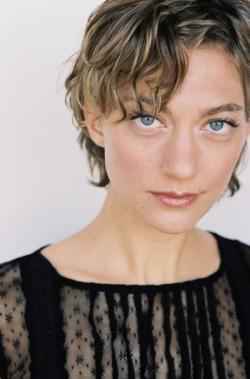 Actress
1979-
Tovah was born Mageina Tovah Begtrup in 1979 in Honolulu, Hawaii. Her parents were both employed by the U.S. Military, her father as an Army psychiatrist and her mother as an Army physical therapist. Her family settled on a farm in Clarksville until she was 12 years old, then moved to Nashville where she attended high school.
Tovah skipped a year of high school by taking her Junior and Senior years together at the same time, allowing her to graduate high school at the age of 16 years old. She started college at the University of Southern California as an Engineer student, but she transferred to the California Institute of the Arts when she discovered acting as her passion. She graduated Magna Cum Laude from Cal Arts.
Her acting career started in 2001 with her appearance in an episode of the television series The Guardian. Since then, she has regularly appeared in film and television, such as Buffy the Vampire Slayer, Six Feet Under, Spider-Man 2 and Spider-Man 3, Joan of Arcadia and The Magicians. However, proving herself more than just a film actress, Tovah also has stage and music video appearances on her list of accomplishments, and in 2016 she wrote, directed, produced, edited, and starred in the award-winning film Hux.
Tovah's passion for the arts is not confined to Hollywood. Along with writing and acting, she also models and makes outer space and monster-inspired drawings, which she sells on her website. Tovah continues to give time to art, modeling and acting, keeping herself active in her passions.
by: KaSandra Stone 
https://en.wikipedia.org/wiki/Mageina_Tovah
https://www.imdb.com/name/nm1033193/mediaindex?ref_=nm_phs_md_sm
https://www.nydailynews.com/entertainment/tv-movies/web-article-1.249361