Dr. Robert Burt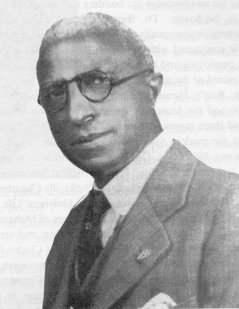 Surgeon
1873-1955
By: KaSandra Stone
Robert Tecumseh Burt was born the son of freed slaves in Mississippi in 1873. As a young man, he taught in schools in Louisiana, Mississippi, and Texas, but he later returned to college to further his education. In 1893, he began attending Meharry Medical College in Nashville, where he graduated with honors in 1897. After completing his medical courses, Burt opened his first office in McMinnville, Tennessee.
In 1904, he relocated to Clarksville to set up his medical practice on Third Street. In the beginning of his career, he only served members of the African American community, but in time he opened his practice to patients of all races, offering his expertise as a physician and cutting-edge surgeon to anyone in need of medical assistance. Shortly after opening his practice Burt made his mark on history by opening Clarksville's first hospital: The Home Infirmary near what is now Riverside Drive. The doors to the hospital opened on March 6, 1906, and it was Clarksville's first and only hospital for 12 years. The Home Infirmary was recognized by the National Medical Association and operated for more than 40 years.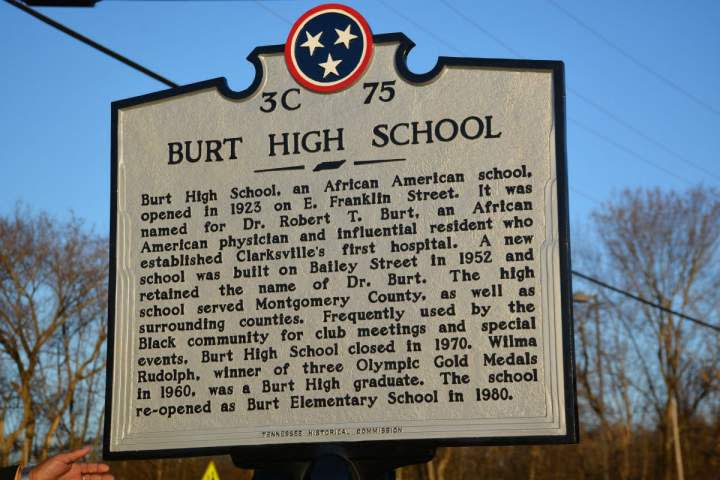 During his time as a practicing physician, he performed between 300-400 procedures every year for his community. He held tonsil clinics for needy children and was performing C-sections years before they were common medical practice. Before there was a hospital on Fort Campbell, he also treated the obstetric patients of military families. Burt operated his hospital until the Clarksville Memorial Hospital opened in 1954, just one year before he died.
Robert Burt remained a part of the Clarksville community until his death in 1955, serving as a member of the Chamber of Commerce and many other civic positions during his life. He is remembered as a skilled surgeon ahead of his time and a leader to the public. The Customs House Museum has featured an exhibit on Burt, and today Clarksville honors Burt's memory with a with a school and a community center named after him, allowing his legacy to continue for his grandchildren and the Clarksville community.
http://ww2.tnstate.edu/library/digital/Burt.htm
https://en.wikipedia.org/wiki/Robert_Burt
http://www.clarksvilleonline.com/2010/01/30/celebrating-black-history-month-at-the-customs-house-museum/#more-31297
https://www.theleafchronicle.com/story/news/local/clarksville/2016/02/28/burt-high-school-history-cemented-into-clarksville-lore/81089574/)