Asahel Huntington (A.H.) Patch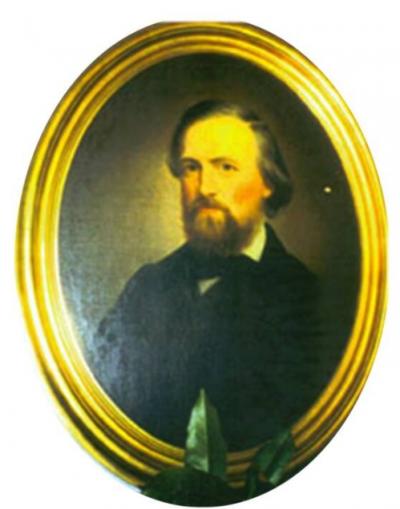 Inventor
1825-1909
By: KaSandra Stone
Asahel Huntington (A. H.) Patch was born in 1825 in Hamilton, Massachusetts. He was the first of nine children born to Captain Danial and Elisabeth Gould Patch to survive, and at a young age, he assumed responsibilities feeding the poultry on the family farm. He dreamed of inventing an affordable, portable corn sheller during those days on the farm, but at the time it was only a dream. When he was still in his teens, Patch walked to Boston and started work in a grocery store, where he delivered groceries, swept the store, and slept under the counter so that he could start bright and early the following day.  
 A local businessman, Oliver Ames (who shipped farm implements from his local factories), bargained to apprentice the hardworking Patch for three years in his Worcester factory and was not disappointed. By the end of the three years, Patch was the factory superintendent. But in the early 1850s, Patch traveled to Louisville, where he was hired first by Miller and Wingate and then a large seed and implement company.
After the Civil War, business picked up and Patch went into the plow business as a silent partner. In just three years, he felt that he had made enough money to retire. He moved his family to Massachusetts, where, in 1872, Patch patented his first pole-mounted corn sheller, which was featured in Scientific American magazine the same year. Unfortunately, Patch made several unwise investments, and his retirement quickly turned into a constant struggle to pay bills.
In 1875, Patch opened a plow factory in Clarksville with well-known journalist Elizabeth Meriwether Gilmer, but after 10 years of struggling, the factory closed. He found it difficult to be a Yankee businessman in Tennessee, but at 60 years old, Patch returned to his dream of inventing a corn sheller. He toiled over his design until he produced the Black Hawk Corn Sheller, named for the strong and determined Indian chief, Black Hawk, and patented it in 1886. His business was on current-day Public Square (what is now F&M Bank) then on Main Street.
Patch's business of selling and repairing his guaranteed corn shellers did very well, and his equipment quickly became known worldwide. By the time that A. H. Patch died in 1909, he was respected as a businessman and a leader in the world of farm equipment. Patch's philosophy "Persevere, persevere, and persevere!" still rings true today among his descendants.
https://en.wikipedia.org/wiki/A._H._Patch
http://www.mchsociety.org/Sub-Pages/Hist-BlackhawkCornsheller.html