Philander Claxton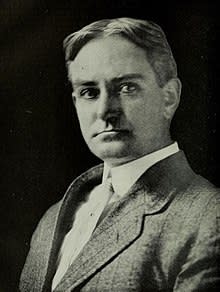 US Commissioner of Education
1862-1957
In 1927, Austin Peay Normal School was instituted in Clarksville, named after the current governor of Tennessee and intended to train potential teachers. Since then, it has been renamed Austin Peay State University, after offering more programs in science and arts, and even expanding their education program. Austin Peay's Claxton building, which holds the school's Martha Dickerson Eriksson College of Education, is named after Philander Claxton, the president of the university in 1930 and the United States Commissioner of Education.
Born in Bedford County, Tennessee in 1862, Claxton showed great promise in education at an early age, when he began teaching classes at a backwoods academy while only 16. He later attended the University of Tennessee, Knoxville, graduating in an exceptionally short amount of time, studying multiple foreign languages and sciences. After graduating, Claxton found himself in a number of roles involving the school system, beginning with a teaching position in a Goldsboro, North Carolina elementary school. He progressed to the position of administrator before he continued his education at John Hopkins University for additional studies in educational methods and practices. Claxton spent the following years dedicating himself to studying other school systems and cultures, traveling to Germany, Switzerland, England, Sweden, and Denmark.
Claxton's renowned work began in 1902, after spending time as a superintendent of schools in Wilson and Asheville, North Carolina and as an instructor in pedagogy and German at North Carolina State Normal and Industrial School. He returned to his alma mater in Knoxville, recruited by Charles W. Dabney, who had goals of expanding education at the University of Tennessee. While at the University of Tennessee, Claxton helped institute the education department, eventually becoming its head, teaching education. During this time, he was also appointed Superintendent of the Summer School of the South, a program designed to better educate teachers. Claxton's expertise attracted nearly thirty-two thousand teachers from the time of its inception in 1902. Summer School of the South consisted of a distinguished set of 51 faculty members, eight of them having held the title of university president, each with their own area of expertise. In 1911, Dabney, who was more than impressed with his work put forth for education, suggested Claxton for the position of U.S. Commissioner of Education. His appointment brought an end to his time with the Summer School. However, after his departure, the once thriving program lost its momentum and came to an end in 1918.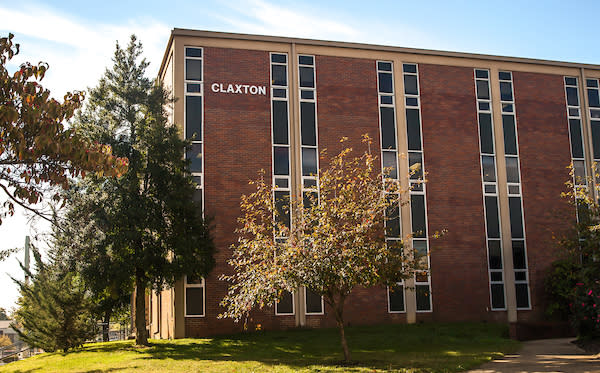 Claxton immediately set to work, redesigning the bureau so it had a much more active part in public education. In addition to traveling across the country to a record-breaking number of speeches, he implemented plans that would assist schools from kindergarten through college within his first few years. These plans included adding more kindergartens, consolidating small rural schools, and more defined standards for college admission and graduation. Claxton favored typically nontraditional methods of education as well, making it a point to add part-time adult education in schools and expand vocational education. Serving as commissioner until 1921, he continued to use his experience and dedication to better the education world.
After resigning, Claxton spent time as the Provost of the University of Alabama and then a superintendent of schools in Tulsa, Oklahoma, before ending up at Austin Peay Normal School, where he served as the university's second president from 1930 to 1946. Wasting no time, Claxton immediately worked on expanding the school and its program. He implemented new workshops for teachers in schools in surrounding counties as well as programs that were meant to further and better train potential teachers. During this time, Claxton was a direct influence on the expansion of Clarksville schools and continued to campaign for better education in Tennessee.
Claxton retired as Austin Peay's president in 1946, maintaining the title of president emeritus. He lived an accomplished life until his death at the age of 95 in Clarksville, TN, and was buried in Knoxville. Claxton's dedication, persistence, and enthusiasm for education earned him titles such as "The Crusader for Public Education in the South" and "The Horace Mann of the South." Despite his death, Claxton's impact on education is still very much alive, especially at Austin Peay State University, which continues to train teacher candidates in Claxton Building.
Photo Credits: Claxton Building Photo (c) APSU