Phila Hach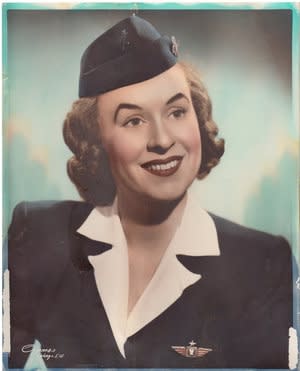 Celebrity Chef & Author
1926-2015
Phila Rawlings Hach was born in Nashville, Tennessee in 1926. As a teen, she learned to cook from a chef at a resort in Chattanooga, where she first became intrigued with cooking. She studied music at Ward-Belmont College and food and nutrition at Vanderbilt University. As a young woman, Hach became a flight attendant. She could broaden her horizons during her travels, and between flights, she was able to stay in fine hotels in Europe, where she visited the kitchens and asked the cooks if she could prepare food with them. From this experience, she created the first in-flight catering manual for the airline industry.
In 1950, television came to Nashville, and Hach got to opportunity to be the first woman to host a television show in the southern United States. Alongside Hach was her assistant Martha Mormon, the first African American woman to appear on television in the South. The show was called "Kitchen Kollege." Hach and Mormon did the show for five years and saw guests such as Roy Acuff, Minnie Pearl, and June Carter Cash. Hach wrote her first cookbook based on the show and would later author 16 more.
Hach, who continued her work as a flight attendant on the weekends while she was filming her cooking show, met a young tobacco exporter in Paris by the name of Adolph Hach, Jr. He offered to help her with her luggage, and then for years they did not see each other again. When he returned to his home in Clarksville two years later, he saw her again on her cooking show. He wrote to her, and by 1955 they were married. The reception seated 1,000 guests.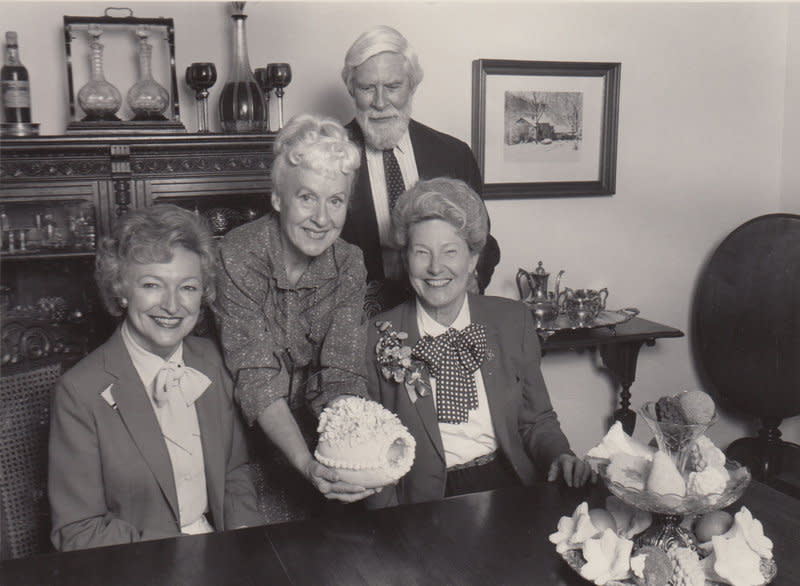 When Adolph asked Phila to give up her show and flight attending, she asked him to sell his tobacco business. They both consented. The Hachs went on a year-long honeymoon and saw the world before returning to Clarksville to live out their dream: building an inn modeled in the European style. They called it the Hachland Hall Bed and Breakfast. In 1963, soon after opening, they added a lunch and dinner service and it became an inn. Throughout the years, the Hach's added a vineyard and the Spring Creek Inn to their repertoire. In 2005, they sold the original Hachland Hall in Clarksville and built the new Hachland Hill near their vineyard. Phila Hach made herself available for talk shows, newspaper feature articles, and public speaking engagements, even doing a radio show broadcast from her kitchen.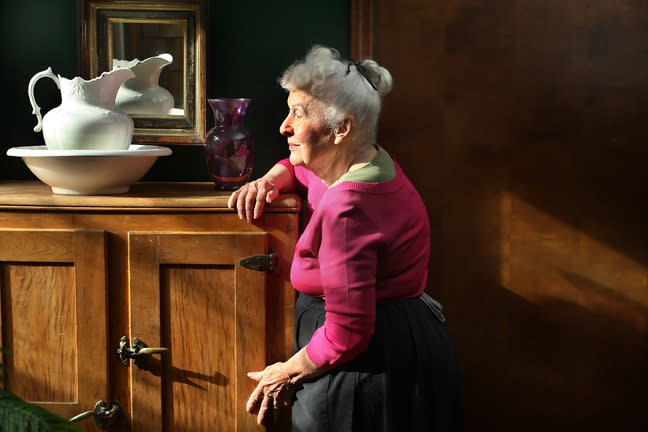 In 2014, Hach was diagnosed with cancer. She underwent chemotherapy for a year, but in the end opted out, and on December 5, 2015 she passed away at the age of 89. Her career took her many places, and everywhere she went she served others. She was a flight attendant, television celebrity chef, cookbook author, restauranteur, innkeeper and catering chef, as well as a devoted wife and a mother. She leaves behind a legacy Clarksville will not soon forget.
by: KaSandra Stone
https://www.tennessean.com/story/news/2015/12/02/grande-dame-southern-cooking-phila-rawlings-hach-dies/76658442/
https://www.npr.org/sections/thesalt/2015/12/04/458335657/phila-hach-who-spread-the-gospel-of-southern-cuisine-dies-at-89
http://hachlandhill.com/phila-hach