Rachel Smith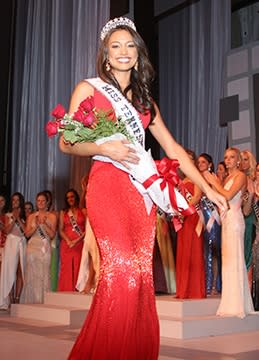 Miss USA 2007
1985 -
Rachel Renee Smith was born at a United States Army base in Panama, where her parents were stationed, on April 18, 1985. Shortly after, her family was stationed to Ft. Campbell, so they moved to Clarksville, Tennessee. Rachel was interested in modeling and television throughout her early childhood, and she began modeling as early as eight years old. While living in Clarksville, Rachel attended Clarksville Academy; however, she eventually graduated from Davidson Academy in Nashville. In 2002, Rachel won the title of Miss Tennessee Teen; she went on to compete in Miss Teen USA in 2002, winning an award for most photogenic.
After high school, Rachel went on to pursue her Bachelors degree in Journalism at Belmont University; due to a variety of community service activities and outstanding academics, her entire tuition was paid for. She excelled at Belmont, earning a spot on the Dean's list every semester and graduating magna cum laude in 2006. While at Belmont, Rachel worked two internships, one for the local News Channel 5 WTVF Nashville, and the other for Harpo Productions Incorporated, founded by Oprah Winfrey.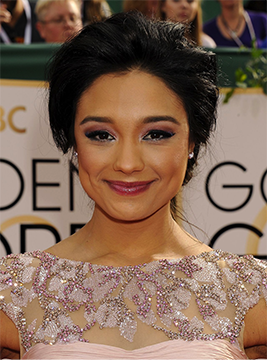 On October 7, 2006, at Austin Peay State University, Rachel was crowned Miss Tennessee. Following this award, she went on to compete in the Miss USA pageant at the Kodak Theater in Los Angeles on March 23, 2007, where she won both the swimsuit and evening gown competitions. This was just the beginning of her achievements on that night though. By the end of the evening, Rachel Smith was crowned Miss USA, making her only the second Tennessean to ever hold this title. This allowed Rachel to progress to the Miss Universe 2007 pageant where she placed fourth runner up.
Holding the Miss USA title made 2007 a busy year for Rachel. Apart from modeling, she was also actively participating in community service projects, not just within her homeland, but abroad as well. She had the opportunity to travel to South Africa where she volunteered at Oprah Winfrey's Leadership Academy for Girls in South Africa. In addition, she also worked for the Miss Universe Organization throughout 2007 and 2008, helping to initiate awareness and research into breast and ovarian cancers.
Currently, Rachel is working as a freelance entertainment host for E! News Now and Radaronline.com. She aspires to develop a career in acting, and she is well on her way, having been featured on numerous television shows, to include Good Morning America, Style Code Live, The Late Show With David Letterman, The View, and The Wendy Williams Show, as well as the made for television movie, The Last Resort. Apart from acting, though, Rachel aspires to found a philanthropic organization that helps to educate less fortunate people living in impoverished areas throughout the world. Rachel Smith may hold the title of Miss USA 2007 and hold a regular spot on a television series, but she is much more than a celebrity. She is a young woman with a pure heart and kind intentions, and Clarksville is honored to have harbored such a talented and caring young woman.