Charles Bollin Watts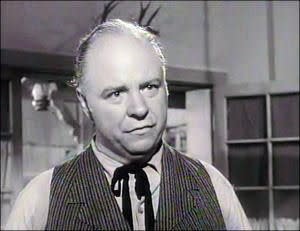 Actor
1912-1966
By: KaSandra Stone
Charles Bollin Watts was born on October 30, 1912 in Clarksville, Tennessee. As a young man, he taught both business law and drama classes in a Chattanooga high school. He did work in local theaters and tent shows early on in his career. After World War II, industrial shows, which were musicals meant to motivate, entertain, and educate company employees or shareholders, were in great demand, and Watts worked in those shows for a time.
In 1950, Watts started his acting career out with a small, uncredited role in "The Killer That Stalked New York", as a mailman. The next year, he played a lunch-counter proprietor in "Storm Warning", and soon moved on to a somewhat larger part as a sheriff in three episodes of "The Lone Ranger". In the following 16 years, Watts appeared in nearly 100 movies and television shows, though he was not always credited and they were rarely notable parts. Watts even played in two big-scale musicals: "Million Dollar Mermaid" and "Jumbo". His most prominent role was as a Judge Oliver Whiteside in "George Steven's Giant", but he never starred or even co-starred in any film or show during his career.
Watts' rich, melodious voice and cheerful demeanor carried him through many supporting roles during his acting career. He remained busy in the acting scene into the late '60s but died of cancer in 1966, in Nashville. Although his acting career ended, Watts' legacy remains and can be seen still today in his many roles on screen.