Big Jay McNeely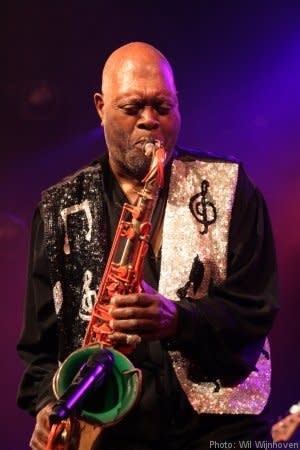 Saxophonist
b. 1927
by Arian Finley
Clarksville, although located a mere 45 minutes from the Music City, Nashville, was silent when Cecil James "Big Jay" McNeely, the king of the honking tenor saxophone himself, was playing a show for the small town in 1950. Eager for a reaction from the crowd, he came back from the show's intermission playing while on his knees, and the crowd went wild. From then on, Big Jay McNeely and his tenor saxophone earned an unparalleled reputation by incorporating never-before-seen over-the-top energy into his sets, going as far as leading audiences down the streets of San Diego.
Cecil James McNeely was born in 1927, Los Angeles, California. He spent much of his younger days studying music fundamentals and techniques with an impressive number of teachers including Gene Barham, Samuel R. Brown, Joseph Cadaly, Jack McVea, and Alma Hightower. Born into a musically inclined family with his saxophone playing brother Bob McNeely, Big Jay McNeely started out with an alto saxophone in his younger years, switching to a tenor saxophone around the same time he played Jazz band with Sonny Criss and Hampton Hawes in high school. McNeely later became friends with an owner of a popular nightclub, who gave him ties to Ralph Bass, an R&B producer for Savoy Records. The head of Savoy dubbed McNeely "Big Jay" in hopes that it would be more eye-catching. In 1948, McNeely's debut was released, but it wasn't until the following year with the release of "Deacon Hop" that he found success. The song was a huge hit at Number 1 on R&B charts. McNeely decided then to change up his style in favor of more ostentatious playing, paving the way for his well-earned title, "The King of Honking."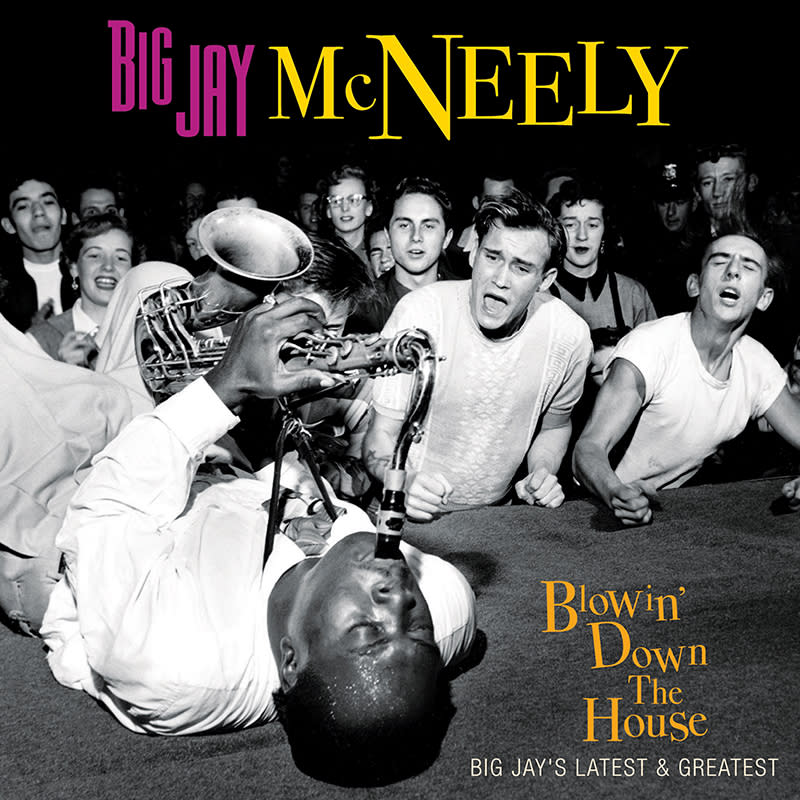 McNeely introduced vocals into his acts in the 1950s, performing with artists such as Four Dots & Dash and The Hollywood Flames. His popular vocal blues performance with Haywood "Little Sonny" Warner in "There Is Something On Your Mind" reached number 44 in pop in 1959, and has since been recorded by numerous artists to include Etta James and B.B. King.
When the era of honking saxophones died down in the 1960's, McNeely became a postman and joined the Jehovah's Witnesses. Eventually, he began touring again through his own label. In 1989, his playing at the Quasimodo Club in West Berlin the night the Berlin Wall came down earned him the nickname "The Modern Joshua" in German Press, with claims that it was his playing that helped blow it down.
Big Jay McNeely is still active in the music industry, having been inducted into the Blues Hall of Fame in Memphis in 2014. His latest release, "Blowin' Down the House: Big Jay's Latest and Greatest," came out in 2016. He spends most of his days playing in Australia, Japan, and Europe, still giving energetic performances that continue to amaze his audience.