Roy Acuff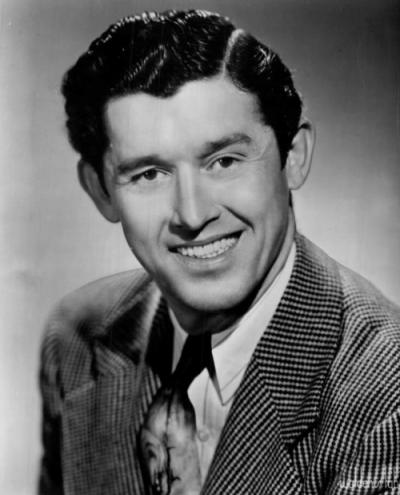 King of Country Music
Dubbed the King of Country Music, Roy Claxton Acuff was born in Maynardville, Tennessee on September 15, 1903. He was born to father, Neil Acuff, who worked as a lawyer, postmaster, and pastor, and mother, Ida Carr, who worked as a homemaker. Roy's father played the fiddle, exposing Roy to music at an early age. As a child he played the mouth harp, the harmonica, and sang in a local choir. Though he did not appear to have any outstanding musical abilities during childhood, he still enjoyed being involved with music and instruments.
Attending a small local schoolhouse, Roy was a trouble-maker and reported being physically reprimanded by his teachers. Later in his life, he withdrew from school for a period of time and began helping on the family farm. The Acuff family moved to Fountain City, a Knoxville suburb, where Roy would eventually graduate from Fountain City Central High School 1924. In high school, Roy was involved in theatrics as well as sports, taking up interest in football, basketball, and baseball.
It was baseball, though, that won Roy's heart. With the goal of becoming a major league baseball player, he played on semi-professional teams throughout his early adulthood while still maintaining part-time jobs. However, after several bouts of sunstrokes, Roy gave up on his dream of becoming a baseball player. At this point, he began to take interest in learning to play the fiddle and improving his singing voice.
Roy became a member of Doc Hauer's Medicine Show in 1932, performing musical numbers to advertise Hauer's Moc-a-Tan Elixir. Four years later, in 1936, Roy married his wife Mildred Douglas Acuff. Around the same time, he formed a band called the Tennessee Crackerjacks; they quickly gained attention and popularity, earning a regular spot on a local radio show broadcast to Knoxville. The band's name was later changed to the Crazy Tennesseans, and it was under this name that they began recording songs for American Record Company.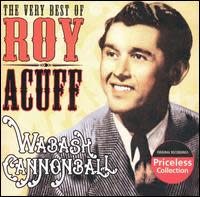 The Crazy Tennessean's big break, though, happened in 1938, when they were invited to play at the Grand Ole Opry. Due to the positive reviews of audience members, the band was asked to become a regular act at the Opry, eventually becoming the show's most popular act. Upon gaining popularity, Roy changed the band's name again to the Smoky Mountain Boys, in order to avoid any negative connotations that could have been associated with the Crazy Tennesseans. The band recorded many hits during the late 1930s early 1940s, to include "Wasbash Cannonball," "Wreck on the Highway," "Pins and Needles," and "Night Train to Memphis."  
During the Second World War through the Vietnam War, Roy performed for troops overseas on multiple occasions. In 1948, in order to gain publicity and attention, the Republican Party used Roy Acuff's name on the ballot for governor. Surprisingly, he ended up winning the nomination. Though nominated unexpectedly, Roy took his campaign seriously; however, his opponent, Browning, ended up taking the title of governor. Throughout the 1940s and 1950s, Roy continued recording music while maintaining his near-weekly performances at the Grand Ole Opry. In 1962, he was inducted into the Country Music Hall of Fame, becoming the first living member to be inducted.
Roy's affiliation with Clarksville began in 1948, when he purchased Dunbar Cave and its surrounding land. He built an 18-hole golf course, that is now the Swan Lake Golf Course. In addition to golf course, Roy attracted people to the area by hosting live shows within the cave itself; with its cool temperatures, even in the summertime, and great acoustics, the cave became a gathering place for many residents during the big band era. He also hosted nights specifically for dancing and even had a radio show broadcasted directly from the cave, providing entertainment for the citizens of Clarksville and surrounding regions. Eventually the cave began to decline in popularity. After being sold to another owner, it was taken under the state's control to be constructed into a natural area and park.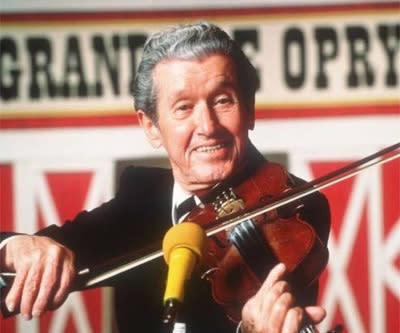 In 1985, Austin Peay State University created the Center of Excellence for Creative Arts but needed financial assistance in order to establish a chair in the Creative Arts. Roy sent the university check, donating enough money to have a chair established in his name. About one year later, he unexpectedly donated additional funds to the program. The program that allows nationally acclaimed artists, musicians, and writers to visit the campus intermittently throughout the semester to interact with students.
Roy Acuff passed away on November 23, 1992 in Nashville, Tennessee, falling victim to congestive heart failure. He lived a long and charitable life, passing away at the age of 89. A good-hearted man, he expressed that he'd "like to be remembered as a man who went to Heaven." His legacy as the King of Country Music lives on, and the people of Clarksville still recognize him for his contributions to the city.