Steve Wylie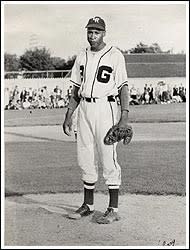 Professional Baseball Player
1911-1993
Used with permission from http://www.attheplate.com.
Batted Right, Threw Right
6' 1", 180 lbs.
Born: May 7, 1911, Clarksville, Tenn.
Died: October 23, 1993, Clarksville, Tenn. 
Wylie began his baseball career as a teenager pitching for the semi-pro Clarksville Stars from 1927-1930.
Later, he played for the Crofton Browns, a team owned by a Crofton, KY coal mine company. Players would suit up for baseball in the summer and work in the mines in the offseason. It's believed it was while Wylie was with Crofton that he was scouted by Negro League clubs. 
Then 33, the big right-hander began his Negro League career in 1944 with the Memphis Red Sox. Soon he would be in the uniform of the fabled Kansas City Monarchs and a teammate of the fabulous Satchel Paige and an infielder by the name of Jackie Robinson, who would integrate major league baseball in 1947. 
In fulfilling the expectations of Monarchs' manager Frank Duncan, he used a blazing fastball and a sharp-breaking curve to fashion a 7-3 record in 1946 as the Monarchs won the Negro American League pennant before losing to the Negro National League's Newark Eagles in the World Series. (Riley, James A. The Biographical Encyclopedia of The Negro Baseball Leagues. Carroll & Graf, 1994, p 885-886)
Wylie pitched for the Monarchs until 1947 when the Negro Leagues began to collapse as Negro Leaguers began to follow Robinson to major league ball. 
In the summer of 1948, Wylie began the season as a key member of the barnstorming George Ligon's Colored All-Stars. He had been a teammate of George's brother, Rufus Ligon, in 1944 in Memphis. The Ligon's were a familiar sight on the prairies in the late 40s and early 50s. 
As a Monarch, Wylie had earned $400 a month. "A lot of the guys got more. Now, Satchel, he got 10-percent right off the gate. He was the biggest draw they had," said Wylie. "When I went to Canada, I was making $700 a month." (Clarksville Leaf-Chronicle, June 10, 1990) 
Near the end of June 1948, Wylie pitched the All-Stars to top money in the Brandon, Manitoba invitational tournament downing the host Brandon Greys 5-3. It wasn't long after that he would be in the uniform of the Brandon club and became recognized as one of the great "money players" on the tournament trail in Western Canada.
In July, Wylie tossed a two-hitter and struck out twelve as Brandon whipped the Muskogee Cardinals 11-1 for first prize money in the $1,000 Brandon tournament.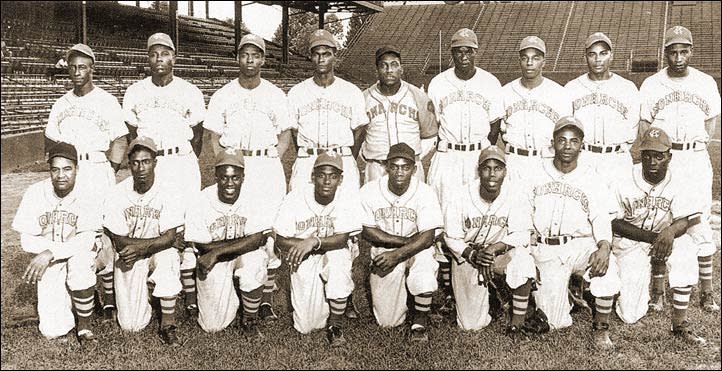 A few weeks later, Wylie was the hero as Brandon began play in huge Indian Head tournament with a 1-0, 11-inning victory over Lake Valley. Wylie pitched a two-hitter and won his own game belting a double and scoring in the bottom of the 11th. Wylie pitched a three-hitter in the final as Brandon took top money with a 4-3 win over Sceptre before a record crowd of 16-thousand fans. 
In mid-August, the Tennessee-native allowed just three hits and fanned thirteen to lead Brandon to a 5-3 win in the opening game of the Manitoba Senior Baseball League final. A week later Wylie scattered eight hits and struck out twelve in pitching Brandon to the league championship. He finished the season with a record of 12-1. 
"Five imported Negro stars, Coney Williams, Bus Quinn, Thad Christopher, Raphael Cabrera and Steve Wylie proved a sound investment for the backers of the Greys as they turned a "good" club into a "dream team".  (Brandon Sun, December 30, 1948) 
The winning ways continued in 1949. Back at the Brandon tournament, this time in the employ of the Minot Merchants, Wylie tossed a two-hit shutout as Minot beat Transcona 6-0 to advance to the final. 
In July, Wylie pitched two shutouts, a one-hitter, and a four-hitter, to lead Minot Merchants to the $1,000 top prize in the Indian Head Tournament. Wylie, who pitched Brandon to the title in 1948, beat Moose Jaw 1-0 in the quarterfinals, then shutdown Wilcox-Weyburn 3-0 in the championship game before a crowd of 12-thousand. 
At Minot, August 7th, Wylie received a gold watch as fans held a Steve Wylie Day. He promptly pitched a four-hitter as Minot beat Brandon 3-2. 
He began the 1950 season pitching in Fulda, Minnesota then answered a call from the Minot Mallards and drove 500 miles to team up with Satchel Paige.  Paige had agreed to pitch three games with the North Dakota club, but just three-inning stints.  Wylie was the backup.
He left Minot, however, to join the Swift Current, Saskatchewan Indians and was back trying to win the Indian Head tournament for the third straight season. He won his preliminary match but Swift Current was upset in the semi-finals.   
Wylie joined the North Battleford Beavers of the Western Canada League for the 1951 season. Not surprisingly, a tournament victory was among his first games of the season. He pitched a six-hitter to lead the Beavers to an 11-1 win in the final and top prize money of $2,000. Wylie also pitched for the Beavers in 1952 before moving on to the Grandview Maroons, of the Manitoba-Saskatchewan League, in 1953.
In 1952, Wylie pitched a masterpiece, striking out 23 in front of a scout for the Chicago Cubs. He still has a picture of the man who scouted but did not sign him. "I'd done got up in age and I didn't make it. That's the guy that scouted me. I forget his name," said Wiley. "I struck out 23 and he still said I wasn't a pitcher." (Clarksville Leaf-Chronicle, June 10, 1990)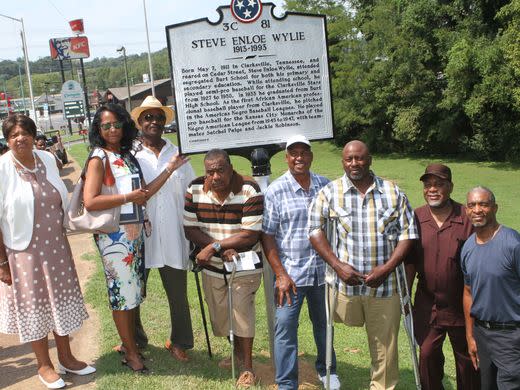 Wylie also reported playing for clubs in Toledo, Ohio, Fulda, Minnesota and Sioux City, Iowa.  He finished up his career in 1956 pitching in Ontario's Intercounty League with the Galt entry.  
"I never could throw the screwball," said Steven Enloe Wylie. "I had a knuckleball, a curveball, a slider, and a fastball." "I could throw from three angles. I would throw it overhand, from three-quarters and sidearm." (Clarksville Leaf-Chronicle, June 10, 1990) 
On June 12, 1990, the City of Clarksville honored Wylie with an official proclamation recognizing the achievements of Negro baseball and specifically Steve Wylie, hometown hero.  
"I played in a lot of different places," said Wylie. "I won a lot of them, and I lost a lot of them." (Clarksville Leaf-Chronicle, June 10, 1990) 
Wylie died at Clarksville, October 23, 1993 at age 82.
In August 2018, Clarksville officials honored Wylie with the installation of a State Historic Marker at 751 N. Second St. near the home where he was born.
---
From:  It's A Black Thing, published by Kids in Control, Clarksville, TN.
(Historic Marker photo provided by The Leaf Chronicle.)
Read More:
https://www.theleafchronicle.com/story/news/local/clarksville/2018/01/05/steve-wylie-clarksville-coal-mines-pro-baseball/1000746001/
https://www.theleafchronicle.com/story/news/local/clarksville/2018/07/24/steve-enloe-wylie-negro-league-baseball/830727002/