Pat Head Summitt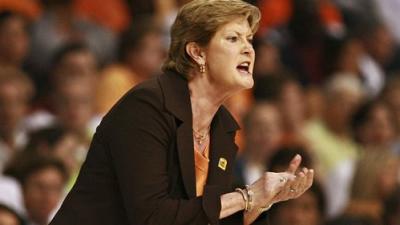 NCAA Basketball Coaching Legend
1952-2016
Pat Head Summitt was born on June 14, 1952, in Henrietta, a small community outside of Clarksville, Tennessee. She was the fourth child of five born to her parents, Richard and Hazel Albright Head. Pat grew up with three older brothers, Kenneth, Tommy, and Charles, and a sister, Linda on her family's dairy and tobacco farm. Growing up, Pat, who went by the name of Trish, spent her time on schoolwork, family chores, and basketball games in the hayloft with her brothers. From a young age, Pat was familiar with hard work, and she often reflected on one particular instance from her childhood that occurred when she was 12 years old. Pat said that one day she and her father were standing out in a hayfield when he pointed to a tractor, telling her, "When I come back, this work better be done." With no instructions, Pat accomplished the task her father had assigned on her own without any assistance or previous experience. This was just the beginning of Pat Head Summitt's outstanding perseverance.
Pat graduated from Cheatham County High School in 1970, and following her graduation, she attended the University of Tennessee-Martin. While there, Pat played on the Lady Pacers basketball team, where, as a junior, she competed in Moscow at the U.S. World University Games and won a silver medal. During her junior year, Pat suffered a knee injury and was told by doctors that she would never play basketball again, but she was determined to compete in the upcoming 1976 Olympic Games, the first year that women would play Olympic basketball.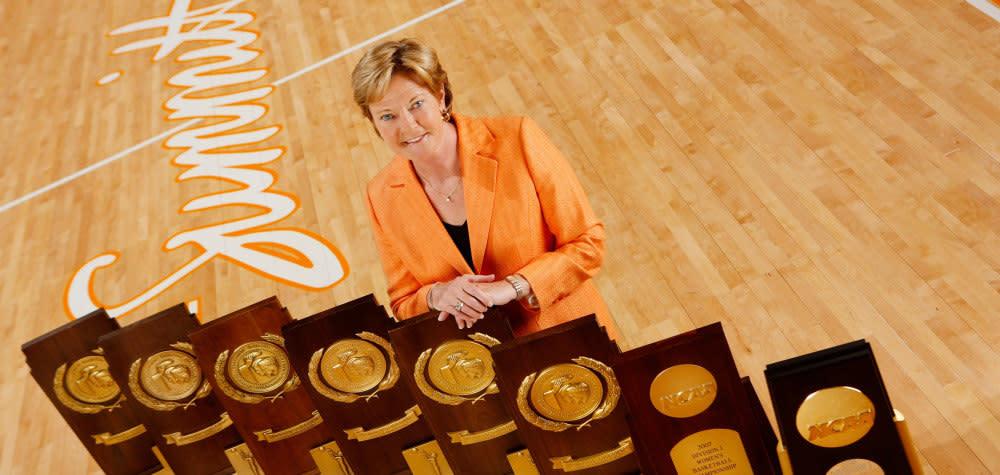 Pat received a bachelor's degree in physical education in 1974, and in that same year, was offered a graduate assistantship at the University of Tennessee-Knoxville. The assistantship consisted of Pat being the assistant coach of the Lady Vols, working as an assistant physical education teacher, and completing classes to obtain her master's degree in physical education. However, it wasn't long after Pat accepted this offer that she received a letter, notifying her that the then-head coach of the Lady Vols, Margaret Hutson, was stepping down from her position in order to earn her doctorate's degree. Pat was offered the job of the head coach of the UT women's basketball team; she had never even led a single practice or planned to lead one. After much contemplation, Pat accepted the position, and later reflecting on the decision, noted that she was "absolutely overwhelmed and scared to death." The ladies that she would be coaching were nearly the same age that she was. Despite her lack of experience, Pat persevered and became one of the greatest basketball coaches in history. This was the beginning of her legacy.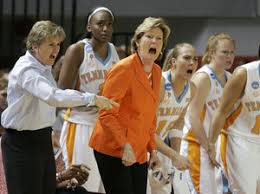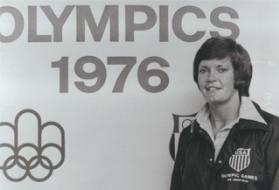 In 1976, Pat won a silver medal in the Summer Olympic Games, and in 1984, she coached the U.S. women's team. Her 1984 Olympic Women's Basketball Team won a gold medal in the Los Angeles Olympiad, making Pat the first U.S. Olympian to both win a medal of her own and coach a medal-winning team. This was only the beginning of Pat's long list of accomplishments. In her 38 seasons of coaching, she produced a record of 1,098 wins to only 208 losses. At the time of her retirement, Pat had coached more winning NCAA games than any other men's or women's basketball coach had at that time. Throughout her coaching career, her teams won eight NCAA National Championships and came in second on five occasions. Fourteen of the women Pat coached went on to play in the Olympic Games, and 34 went on to play in the WNBA. 
In 1999, Pat was inducted into the Women's Basketball Hall of Fame. In April of 2000, she was awarded Naismith Coach of the Century. Later that year, in October, she was inducted into the Naismith Memorial Basketball Hall of Fame. Pat was named SEC Coach of the Year eight times. She was also inducted into the Tennessee Sports Hall of Fame just a few years later, in 2003, and was named the 2011 Sports Illustrated Sportswoman of the year.
At the age of 59, in 2011, Pat was diagnosed with early onset dementia. In a final act of outstanding perseverance, Summitt continued to coach her team throughout the 2011-2012 season despite her disheartening diagnosis. That year, the team ended the season with a record of 27-9, and they became the 2012 SEC Tournament Champions. In 2011, Pat founded the Pat Summitt Foundation Fund for researching a cure for Alzheimer's. In May of 2012, the SEC and its member institutions donated $100,000 to the cause. Several months later, in September, Tennessee Titans coach, Bud Adams contributed $25,000 to the fund. One of her most outstanding awards came in April of 2012 when President Barack Obama announced that Pat was the recipient of the Presidential Medal of Freedom; she was honored at the White House in the following month.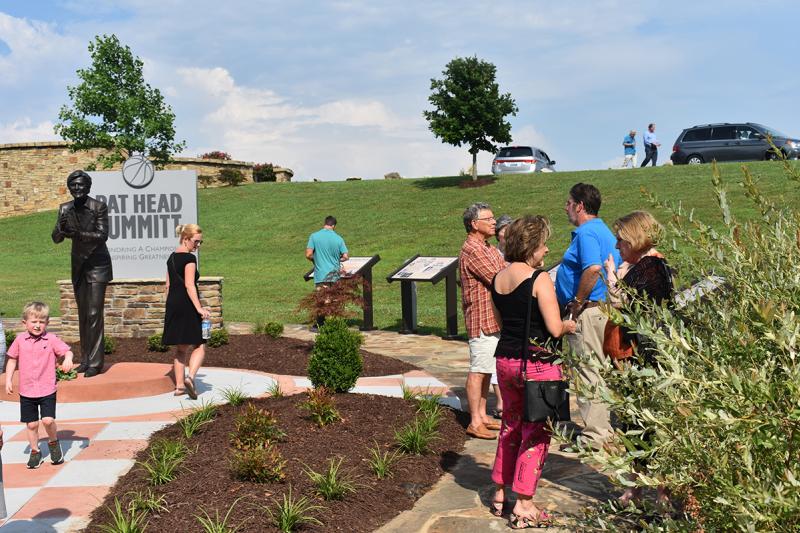 In 2012, Pat stepped down from her position as head coach of the Lady Vols, and she went into retirement. She passed away in Knoxville, Tennessee on June 28, 2016. Pat's legacy is memorialized at the Pat Head Summitt Legacy Park in Clarksville's Liberty Park with a bronze statue and interpretative display of her life story.