Clarksville offers unique mountain biking experiences for the novice to expert, casual rider to thrill-seeker, and riders of every fitness level. Mountain bike(MTB)riders can appreciate Middle Tennessee's moderate but constant change in elevation and enjoy year-round riding opportunities within Clarksville's local trails of Rotary Park and North Ford Street Mountain Bike Park. Both of these trail systems are hidden pockets of wilderness within the City of Clarksville, nestled among neighborhoods and only minutes from Downtown Clarksville. The single track trails are blazed throughout the region's inherent foothill contours; thus, MTB riders can burst to climb short but challenging elevation gains and be rewarded with sections of descending flow and technical downhill experiences. Each trail system has expectations that its users be respectful of the wildlife in the area, be responsible to pack-out any trash that is packed-in, stay on the trail, and to ride within one's own limits of safety and skill set. Now, let's explore Clarksville's local trails!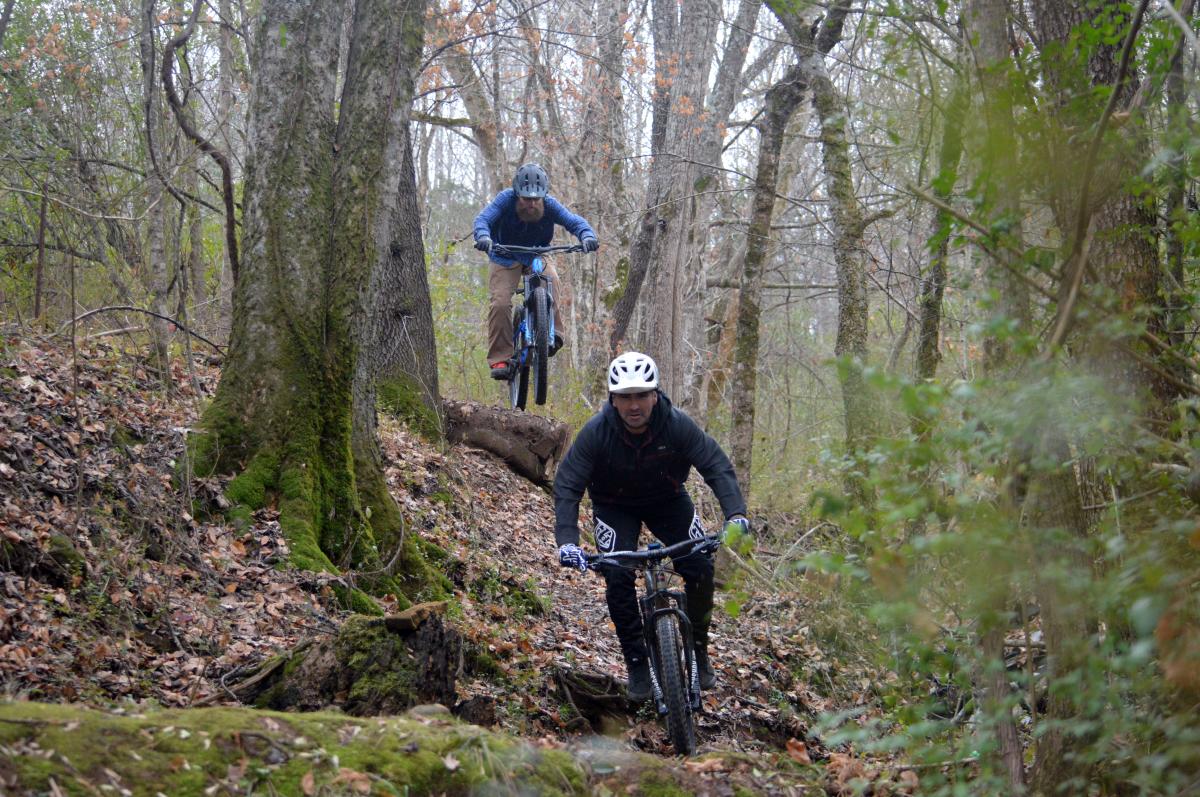 Rotary Park
Located in the Sango area of Clarksville, Rotary Park can be accessed via its main entrance on Hwy 41A, or its rear entrance on East Old Ashland  City Rd. Rotary Park invites guests to its 111+ acres of wilderness area. There is plenty of parking, picnic areas, a playground, exercise equipment stations, open acreage, restroom shelters, pavilions, an amphitheater, 18-hole disc golf course, the (soon to open) Visitor's Center, and access to 17+ miles of trail to explore! The multi-use trail system is an interconnecting web of cross country (XC) single track, centered at the ADA-accessible creekside trail. Trail users include walkers, trail runners, dog walkers, Geocachers, LARPers, RC rock crawlers, disc golfers, and mountain bikers. MTB riders must exercise caution and stewardship of the sport to share this trail system, yielding to other trail users. In doing so, riders can enjoy a full spectrum of trails, beginner to expert; XC, all-mountain, and downhill, with freeride features to build and develop specific skills (i.e. teeter-totter, "skinnies", rock gardens, drops, and jumps). Riders will happen upon the old tobacco barn when riding "The Barn Loop&rdquo trail; enjoy views of the former Harris farm on "Farmer's Bluff" trail; find photo-ops while riding features of "The Dark Side" area; and share the experience with local wildlife on "Squirrel Stomper" and "Snakes and Ladders" trails, to name just a few. Riding can be safely enjoyed as an individual or in small groups, including after-dark riding with lights (within the park's hours of 5:00am-9:00pm). Otherwise, trail use is year-round while avoiding muddy or thawing conditions.
North Ford St Mountain Bike Park
Centrally located in Clarksville, N. Ford St. MTB Park can boast of its MTB-Only trail use! Parking and picnic areas are located at the trailhead on N. Ford St. An additional trailhead is planned for greater access from surrounding neighborhoods. This trail system accesses 90+ acres of pocket wilderness with connection to the Clarksville Greenway. The park is being newly redeveloped by the Clarksville Area Mountain Bike Alliance to offer MTB riders more fun and fitness on this MTB-only trail. Within this network of looping trails, riders can currently enjoy 5+ miles of XC singletrack with both naturally-occurring and developed trail features. Features in the progressive beginner to intermediate "Drop Zone" have been newly added where budding riders can practice skills and grow confidence for encountering inherent trail obstacles and feature opportunities. Meanwhile, "3 Beanies" is an advanced downhill trail with a handful of expert features. Coming soon: the development of a "Kid's Zone" for the newest of beginners, as well as sessionable skills features near the picnic area. MTB riders of all ages and skill levels can enjoy this trail system dawn to dusk, year-round, while avoiding trail use during muddy or thawing conditions.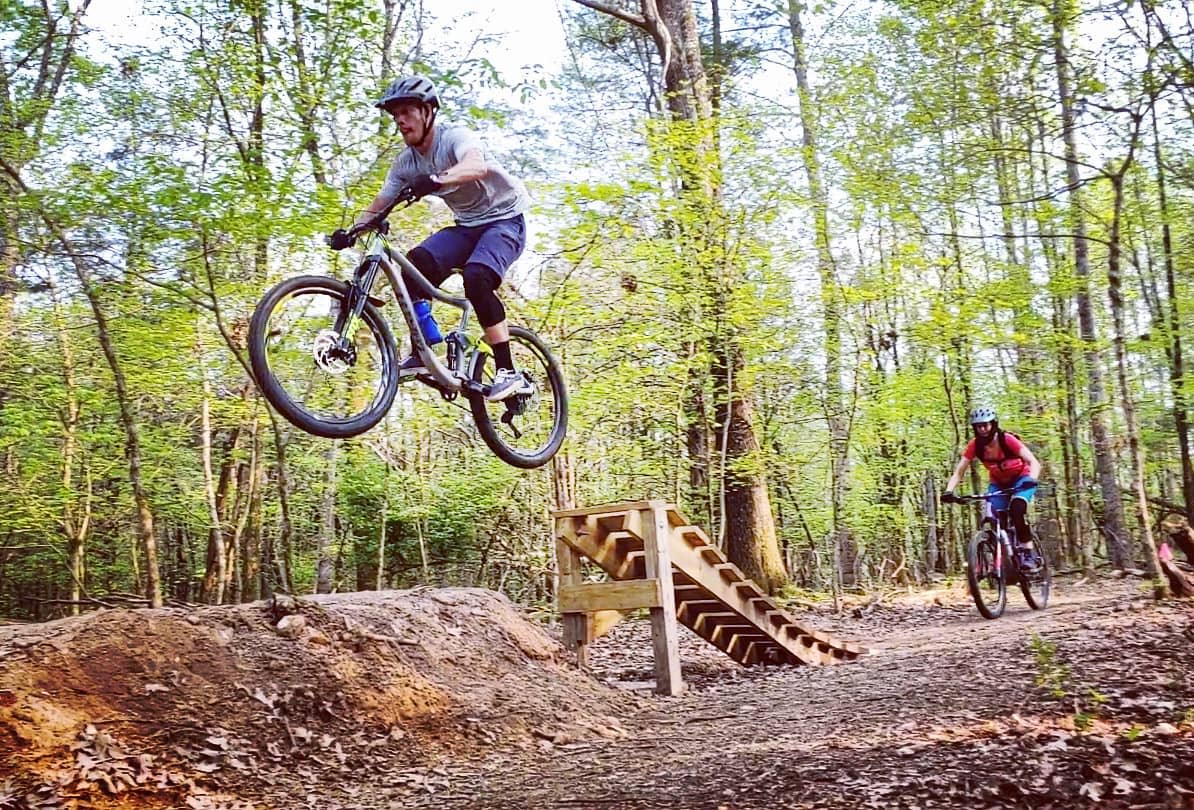 Clarksville, TN has much to offer for fitness, exploration, and MTB fun for everyone. Come ride the mountain bike trails of Clarksville!