Willie Blount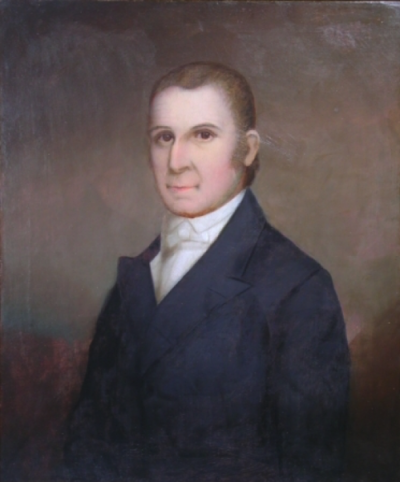 Governor
1786-1835
On April 18, 1786, Willie Blount was born to parents Jacob Blount and Hannah Salter Baker. His mother was the second wife of his father; his father's first marriage resulted in Willie's half-brother, William Blount, a signer of the US constitution. While there is not much information available on Willie Blount's early life, nearly all sources indicate that he studied law at Princeton and Columbia Universities. In 1802, Blount married Lucinda Baker, the daughter of John Baker and Ann Norfleet Baker. The couple had two daughters together, Eliza Ann and Lucinda. After the passing of Blount's first wife, he married Mary White in February of 1812.
Blount settled in Montgomery County in 1790; at the time that he was settling, the territory of Montgomery County belonged to North Carolina, as Tennessee was not yet a state. While living in Montgomery County, Blount practiced law and worked as a farmer. When his brother, William Blount, became the governor of the Southwest Territory of North Carolina (which ultimately became Tennessee), Willie served as his brother's personal secretary. In 1794, he was officially licensed to practice law, and in 1796, the same year that Tennessee became a state, Tennessee legislature elected Willie as the judge of the Superior Court of Law and Equity.
In 1809, Blount was elected the third governor of Tennessee for the first of three terms. He served as the governor from 1809-1815, serving three consecutive terms, the maximum amount that one person could serve. He was preceded by John Sevier, who served twice, and Archibald Roane. After his first term as governor, Blount ran unopposed for his two subsequent terms. As governor, he was known for improving communication and transportation facilities.
Throughout his second and third terms, Blount was engaged in controlling the warfare between the Americans and British, with whom the Indians had sided with during the War of 1812. Blount was a strong supporter of Andrew Jackson and assisted him in his 1812 campaign in New Orleans. Blount's role during the War of 1812 was significant, because he helped fundraise and recruit volunteer soldiers, earning Tennessee the nickname of the Volunteer State.
 After serving as governor, Blount remained active in local politics, running for governor again in 1827, though the title was awarded to his opponent, Sam Houston. In 1834, he represented Montgomery County in the State Constitutional Convention, but his career came to an end when Willie Blount passed away on September 10, 1835 right outside of Clarksville. He was originally buried at his home, Bakerdon, in the Eastern portion of Montgomery County in an area known as Mt. Caramel, but his body was later moved to Greenwood Cemetery in Clarksville. In 1878, the state collected funds to create a monument at his gravesite. In 1962, Blount Hall was erected at Austin Peay State University, named in his honor. At that time Blount Hall was an all female dormitory that housed up to 100 students; today, the building still stands and serves as a co-ed residence hall for freshmen at APSU.