Clarksville, Tennessee's craft beverage scene is exploding. In recent years, seven breweries, a wine bar, tap house, meadery and distillery joined the city's single brewery and winery. With new openings and expansions happening as recently as this month, the craft trend doesn't appear to be slowing anytime soon. With locations throughout the city, sampling beers, wines and spirits from Clarksville's passionate makers is easy to work into your travel plans.
(Header Photo by Lindsay Ferrier.)
Clarksville's Newest Libations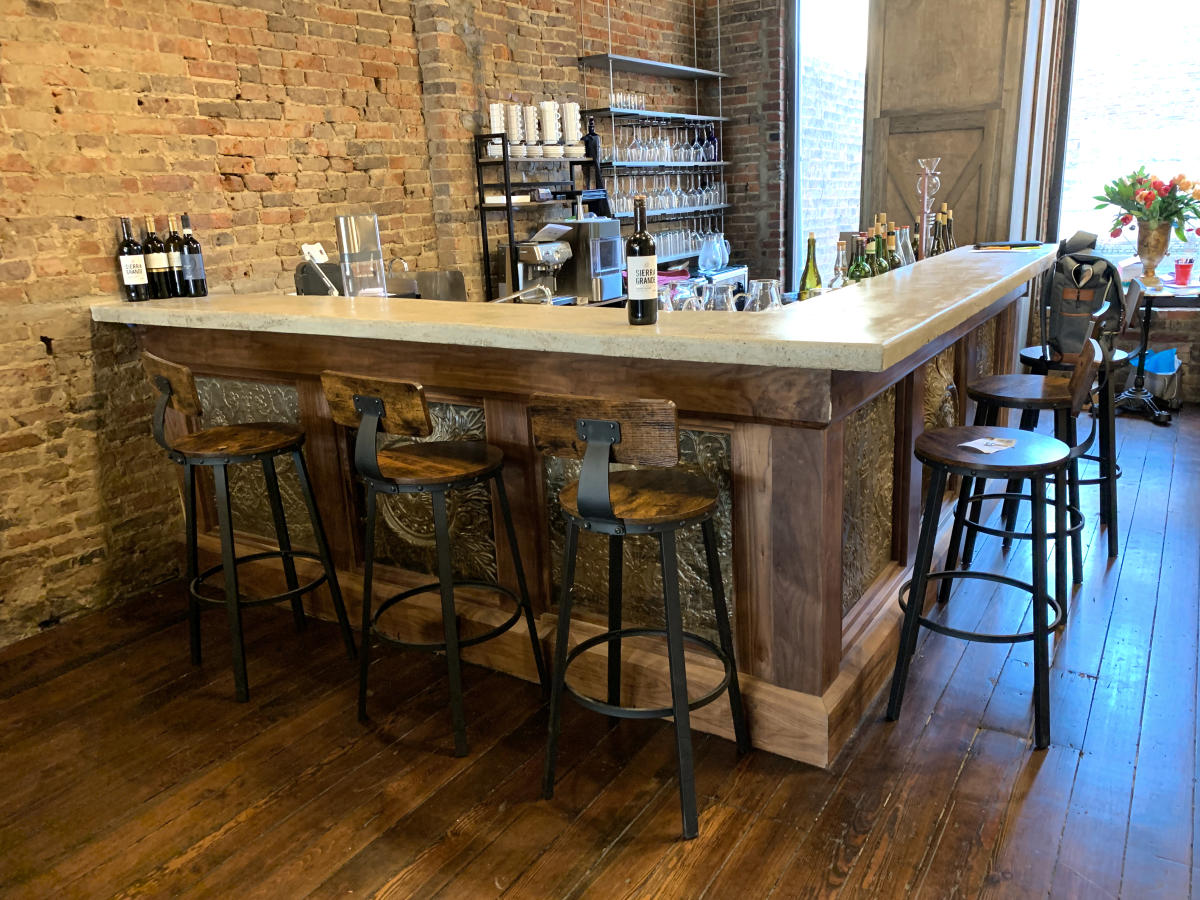 The Vine on Franklin is a long-awaited wine bar with plans to open just as the pandemic swept the nation. Almost two years later, the venue opened for business in downtown Clarksville. Stop in for small plates, cheeses, charcuterie or desserts with wine pairings from around the world -- from sparkling to dessert.
Owners of The Fallen Brewery started their operations with a home brewing supply business while they perfected their ales. Fueling the dream behind The Fallen is a strong desire to pay respects to those military servicemen and women who paid the ultimate sacrifice and honor those who serve our country and community. Family is also of prime importance to the business is family.  "The dream has been about showing our kids that hard work, dedication, and perseverance can make dreams come true," said owners Nathan and Heather Manese. "The grand opening celebration was perfect because we got to share it with our children. They have been our biggest supporters and we are so proud to be their parents."
Expanding with a second location in downtown Clarksville this winter, Star Spangled Brewing Company started in 2017 and was Tennessee's smallest brewery at the time. Featuring in-barrel aged brews and uniquely crafted beer, Star Spangled features periodic Sunday brunches and is family and pet friendly.
Each of these businesses is veteran-owned.
Distillery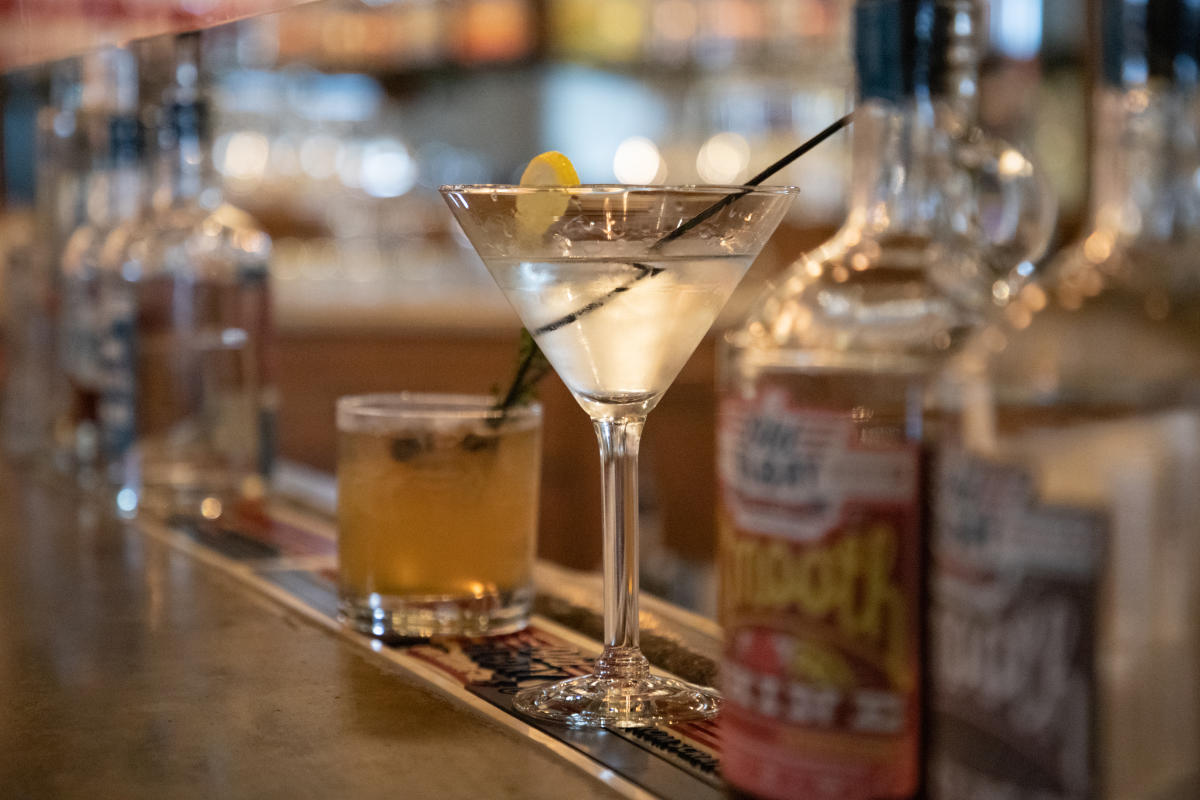 Old Glory Distilling prides itself on producing quality Tennessee whiskey and bourbon alongside their patriotism. The operation opened in 2016 and, after a lengthy aging process, founder Matt Cunningham says they're just now starting to widely distribute and sell what they've been working on up to this point. "One thing that is unique about Old Glory is that everything is a grain-to-glass process," Cunningham explains. "Every step of the process is performed in-house, from buying the grain to aging to bottling and storing." He hopes everyone will leave a distillery visit understanding much more about how the product is made…along with plenty of experience in tasting the selection of products. (Photo by Odinn Media.)
Winery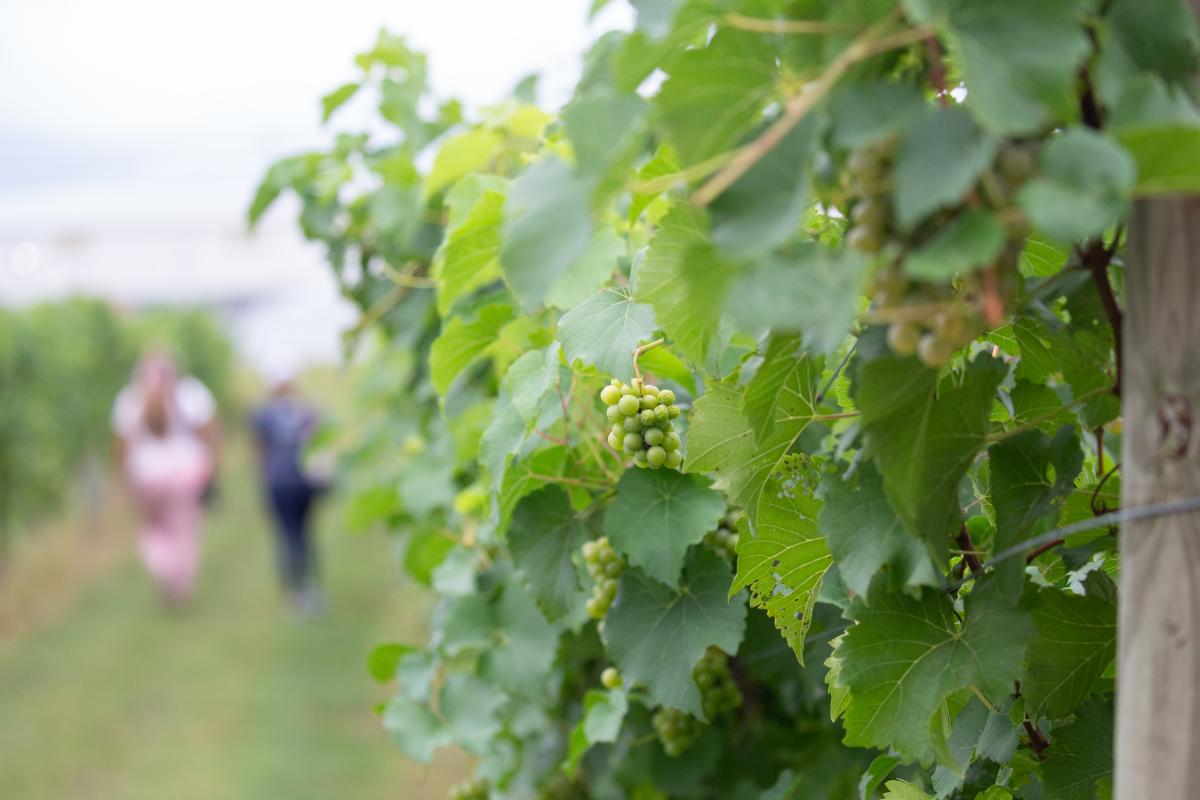 Beachaven Vineyards and Winery is Tennessee's oldest single-family-owned winery, delivering nearly 40 years of award-winning flavors. Licensed in 1986, Beachaven was one of the first licensed wineries in Tennessee.  The winery quickly gained a reputation for great wines, winning gold medals in every competition they entered. From the vineyard to the tasting room, each wine is carefully harvested, aged, and bottled so that it will have the maximum flavor, for the consumer.
Another legacy of the winery is Jazz of the Lawn. For more than 30 years, this monthly, then bi-weekly live-music concert in the vineyard became the go-to musical event in the Clarksville area with an average attendance of 3000 people at each concert. Last year, to help with social distancing and the spread of COVID-19, winery owners opted to host smaller events every weekend. Each Friday, Saturday and Sunday from mid-May through October, guests enjoyed a single performer (think singer-songwriter vibe) with food trucks and wine happy hours. With fans of both the large and smaller events, Beachaven owners are presenting both in 2022. Each weekend will still offer live music and food, with the larger Jazz on the Lawn held three times during the year. (Photo by Odinn Media.)
Meadery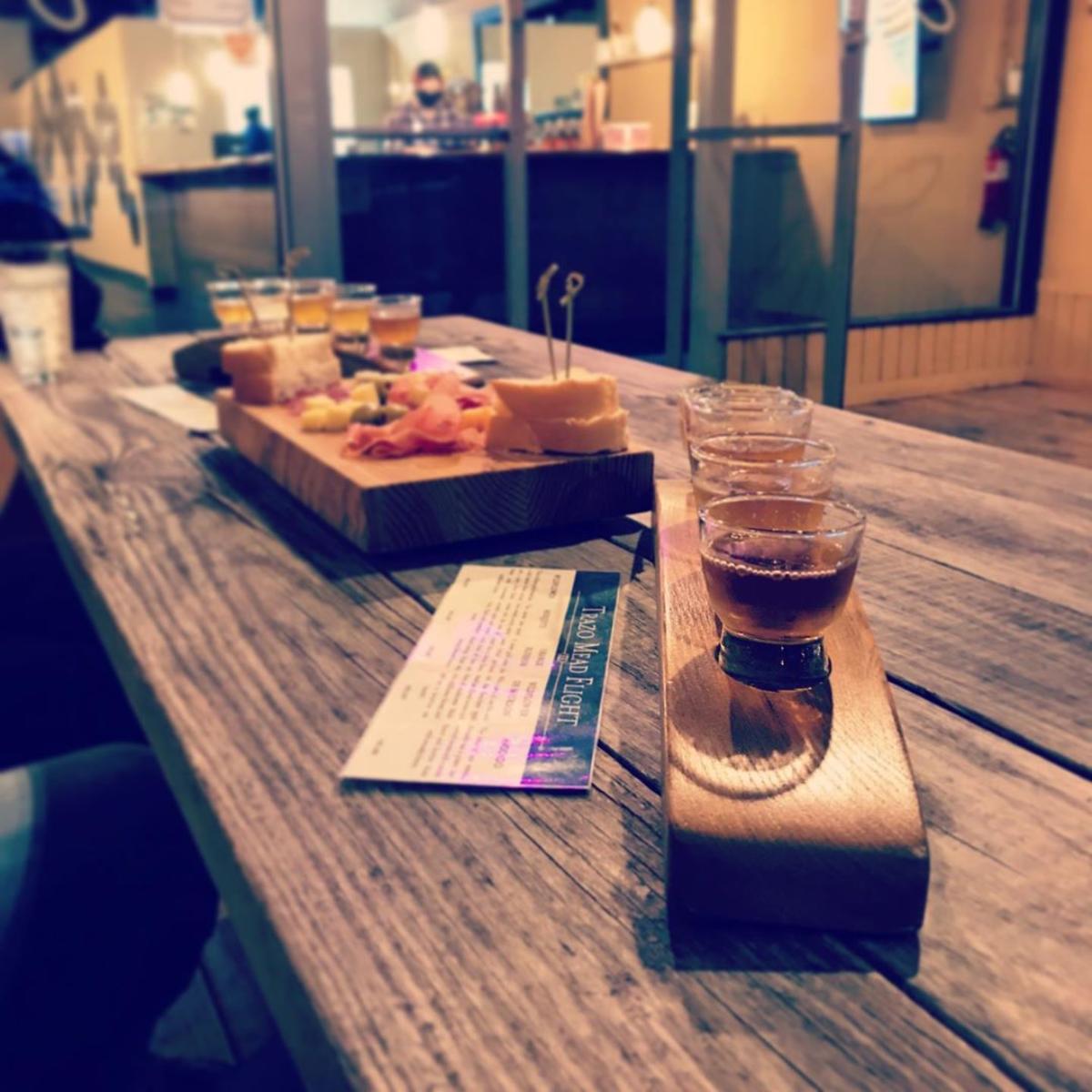 Clarksville is home to Tennessee's first licensed meadery, Trazo Meadery. If you're not familiar, mead is ancient and made from three base ingredients: honey, water and yeast. In Trazo's case, what started with a 9-year-old beekeeper evolved into a young man with his grandmother's sourdough yeast starter and a desire to make a living from his bee by-products. As a history major, Travis was captivated by the idea because of its ancient origins and storied history. By using water harvested at a nearby limestone spring found deep in the woods of Montgomery County TN, the quest began to brew the perfect mead. (Photo by Jon Duncan.)
Breweries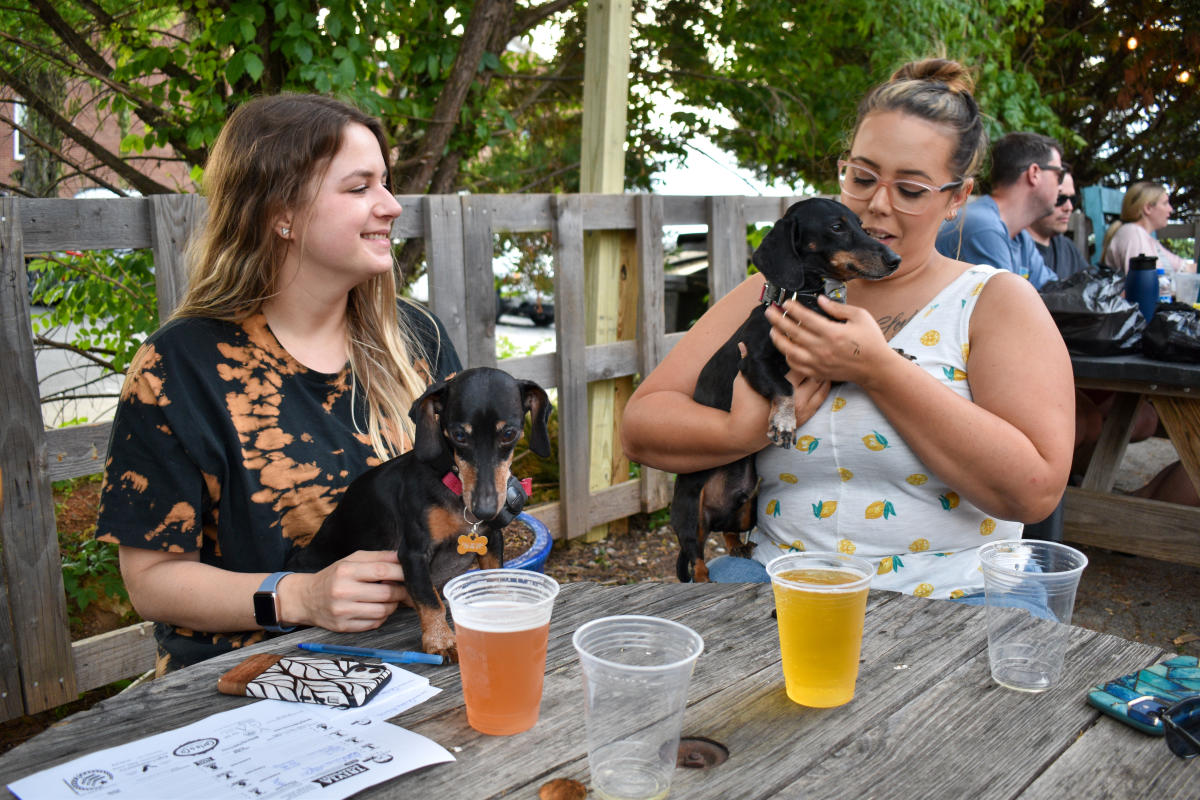 One of the city's most anticipated events occurred in early April with the reopening of Blackhorse Pub & Brewery. The brewpub was closed more than a year after a fire in March of 2021 and the pent-up demand for beer cheese and chips, flatbread pizzas, and social time with friends and beer was high! The local community is thrilled to have the restaurant and its beers back.
Located near Austin Peay State University and the owners of King's Bluff love a great experience (and it's obvious from their social channels that they love to have fun!), you can expect tons of entertainment on hand and this downtown pub. From live music to comedy, movie nights, and weekend food trucks, be prepared to settle in with a great drink with friends.
Veteran-owned Tennessee Valley Brewing chose its name from the Tennessee Valley Authority, which was started in the depression area to bring power to the region. They work from that legacy to represent Tennessee with great tasting beers and a hard-working attitude to make a difference in the community. At Tennessee Valley, they brew a wide variety of beer because they enjoy a wide variety themselves. They pride themselves on having a good base of clean beers and then build from there.
Evill Nash loves experimenting with new flavor characteristics and styles. They create a versatile small-batch brew system that allows them to constantly test and try new drinks. Hand bottling and growlers are offered for those who want to take a taste or two home. Make sure to visit the L&N Train Depot across the street, now home to the Montgomery County Historical Society.
The brewers at Strawberry Alley Ale Works offer a unique selection of craft beers on tap. With rotating special brews and 10 beers always on tap, you might just find a new favorite. Four house brews are available year-round, and the remaining six seasonal brews rotate depending on the season, special menus, or the brewer's creative tastes. The brewery is also a full-service restaurant featuring lunch, dinner and weekend brunch. Upstairs (literally named Upstairs at Strawberry Alley) is a separate restaurant with foods like pizza and wings, a taproom with a full bar and games like wall scrabble, Jenga, corn hole, darts, and shuffleboard.
Plan your getaway, peppered with local libations, at visitclarksvilletn.com.