There's nothing like going to a nice restaurant to celebrate a birthday party. Luckily it wasn't mine this time around. Instead, the honor belonged to my son-in-law. His first choice for the big day was Dock 17, located right next to The City Forum. My fiancé and I were the first to arrive, so we grabbed a couple of beers from the bar and sat in the lounge on a super comfy couch until the rest of the group came. I went with the Living Waters Triberg, and Lynette, my date, chose The Star Spangled Struggle Bus. Fun names, right? Dock 17 has a whole list of brews on tap featuring locally sourced beer from some outstanding Tennessee breweries.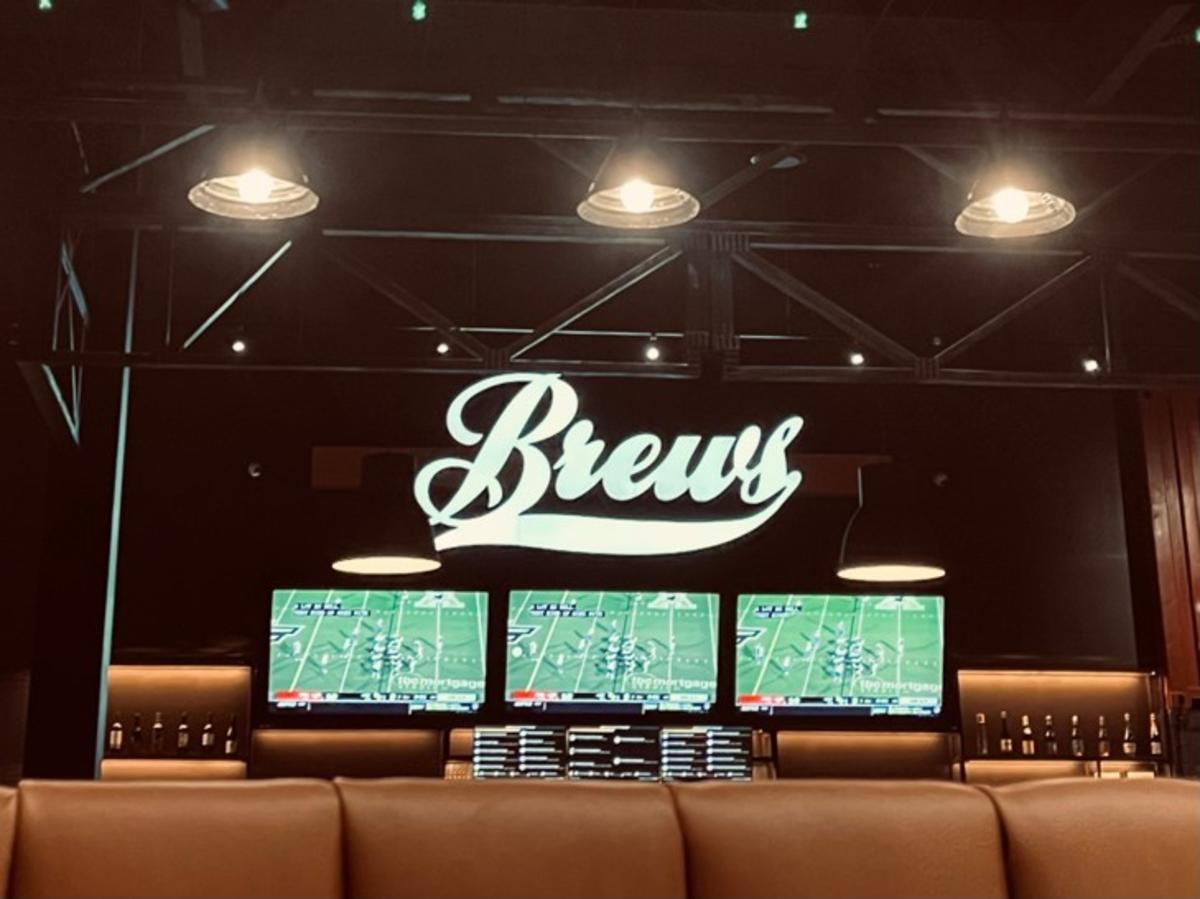 The ambiance blew me away as I glanced around from my cozy seat. I noticed custom-made dart lanes, shuffleboard, and an outside deck with two fire pits. A big stage to our left got me totally hyped up to plan another visit whenever there's a show. It's an easy place to love, and we haven't even gotten to the food yet. I enjoyed my Triberg while mentally planning future date nights when the scope of how massive this place is, set in. The ceiling is so high that it's easy to forget you're indoors, and plenty of seating, but you'll never feel like you are sitting on top of each other. Little did I know I was in for quite a shock once the food arrived.
The server, Camille, greeted the group with a warm, genuine smile. It's easy to tell that the owners took the time to hire the right people for the job. If Camille exhibits how sincere and efficient the rest of the staff is, you'll find a crew of rockstars ready to make you feel at home. Lynette and I attempt to eat healthy food whenever we visit local places. It's not always easy because sometimes you feel like you're missing out, especially when folks like my son-in-law, James, order the Rocky Top. It's a burger topped with applewood bacon, fried cheese curds, grilled onions, and lots of other goodness. And, of course, he chose corn cobbettes and mac n queso for his sides.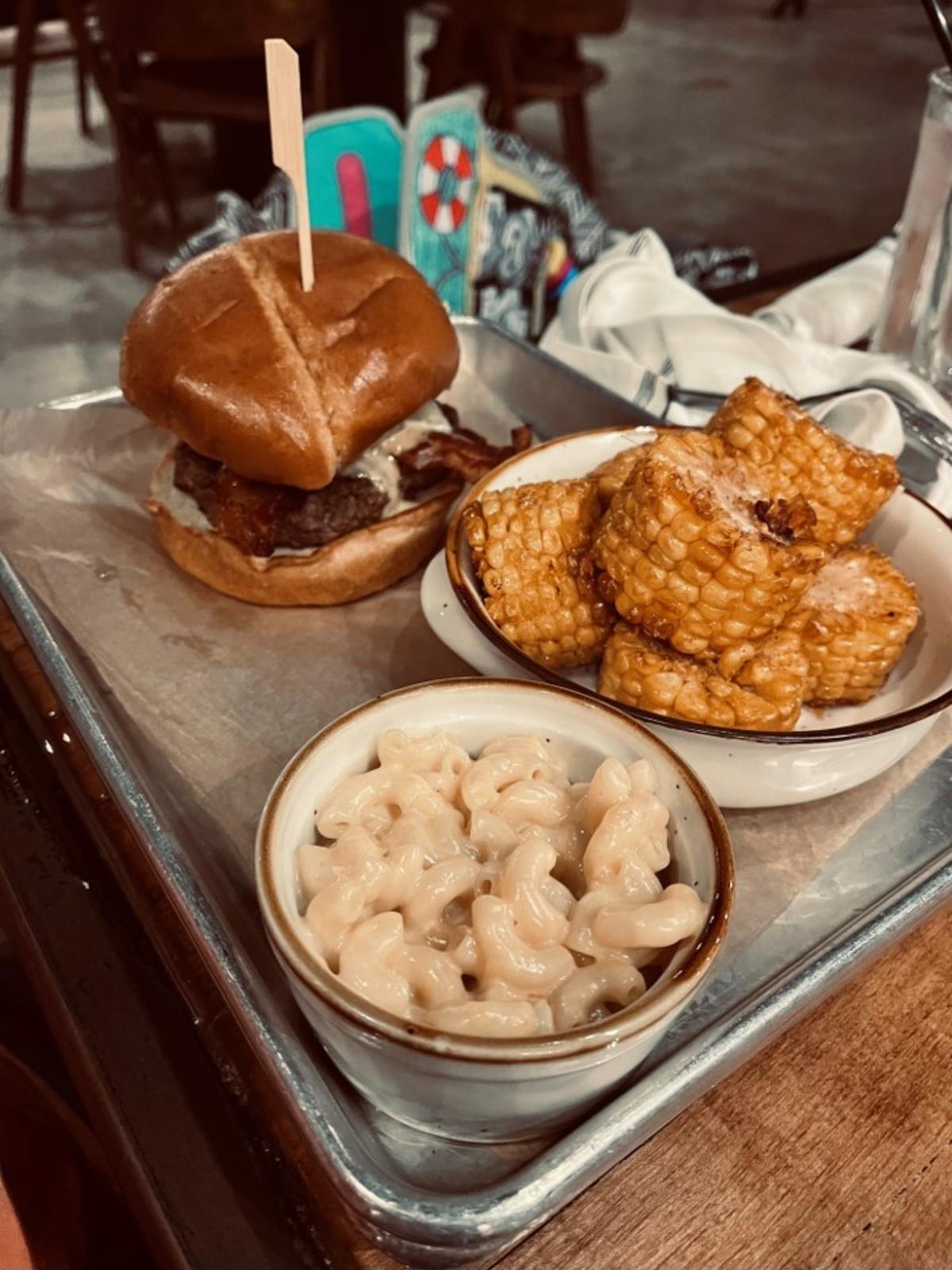 Even though James made it difficult, Lynette and I stuck to the plan and ordered bourbon-glazed chicken and pan-seared shrimp skewers. As lovely as Camille was, what she said next had the potential to ruin my day. I chose seasonal vegetables as one of my sides and fruit as the other. Lynette did the same, and we both sat back, assuming the veggies would be something like broccoli, cauliflower, or asparagus. Then Camille dropped the bomb and said, "Just to let you know, the seasonal vegetables are Brussels sprouts." I'm not sure how many veggies exist, but she named off the one I'd never order during a night out. Brussels sprouts are reserved for parents to use as a form of torture when their kids are little. It's not a dish you get excited about whenever you're planning a special evening, "Hey honey, let's head over to Dock 17 because I heard they have the most bangin' Brussels sprouts." No one has ever said that in the history of Clarksville.
Finally, I decided to trust the chef, and I went with the seasonal vegetable selection even though this choice had the potential to initiate a total 180 on my view of Dock 17. Thank goodness I have the most adorable grandson in the world. He was a complete distraction as I watched my daughter and her husband play with their son while we waited for the entrees. It took my mind off of the risky decision. All eleven of us joked and laughed while everything from oven-roasted salmon to sweet potato fries and, yes, Brussels sprouts were prepared in the kitchen. Everyone was excited to see Camille return with the food except for me. All I could do was wonder if I'd made the correct selection. After cutting my chicken in half to trade for some shrimp with my fiancé, the moment of truth was here.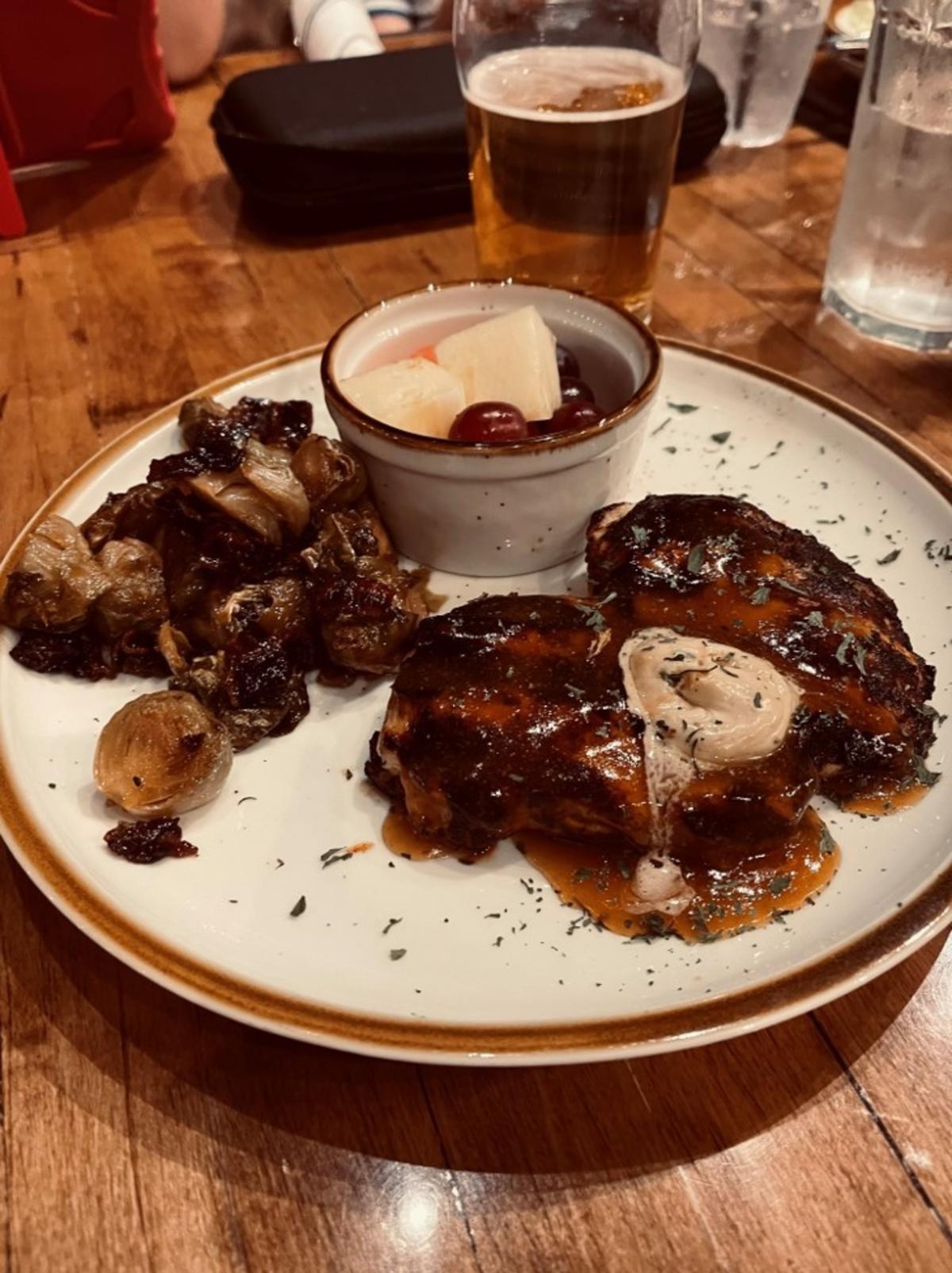 Without a thought, I jabbed the defenseless Brussels sprout with my fork and popped it into my mouth. Instantly my concerns washed away to reveal a delightful surprise. Had I known this undesirable tiny ball of mushy green leaves could be so delicious, I'd have been scarfing them down long ago. Who knows what the so-called chef (really a magician) did to make it taste so good, but he succeeded with flying colors. Also, most places tend to overcook grilled chicken, but my bourbon-glazed chicken was actually bourbon bliss. My son-in-law picked a great burger, but I never felt I was missing out on anything. Thankfully I made a trade with Lynette because her shrimp was exceptional. Bite after bite, I became amused at how my fears vanished as quickly as the grub on my plate. I was up most of the night wondering how my arch nemesis, Brussels sprouts became one of my favorite side dishes.
I'd advise making reservations before you visit Dock 17. They're closed on Monday and Tuesday, but you can dine any other evening starting at three in the afternoon. They even serve brunch on Saturday and Sunday between 10:00 AM and 2:00 PM. We lucked out and celebrated the party on the first day of the new menu, and no one was disappointed. I'll head back soon to try something different, like the Delmonico ribeye, and maybe I'll luck out to find they're offering those bangin' Brussels sprouts again.