Whether you're planning a trip to Clarksville soon or you're new to the city, it's always fun to explore the newest local places. Despite the pandemic, Clarksville is booming. A wave of new businesses opened in recent months and more are expected throughout the year. Plus, live music is back and new trails are open. Here are a few new spots you'll want to add to your must-see list this spring and summer.
Dock 17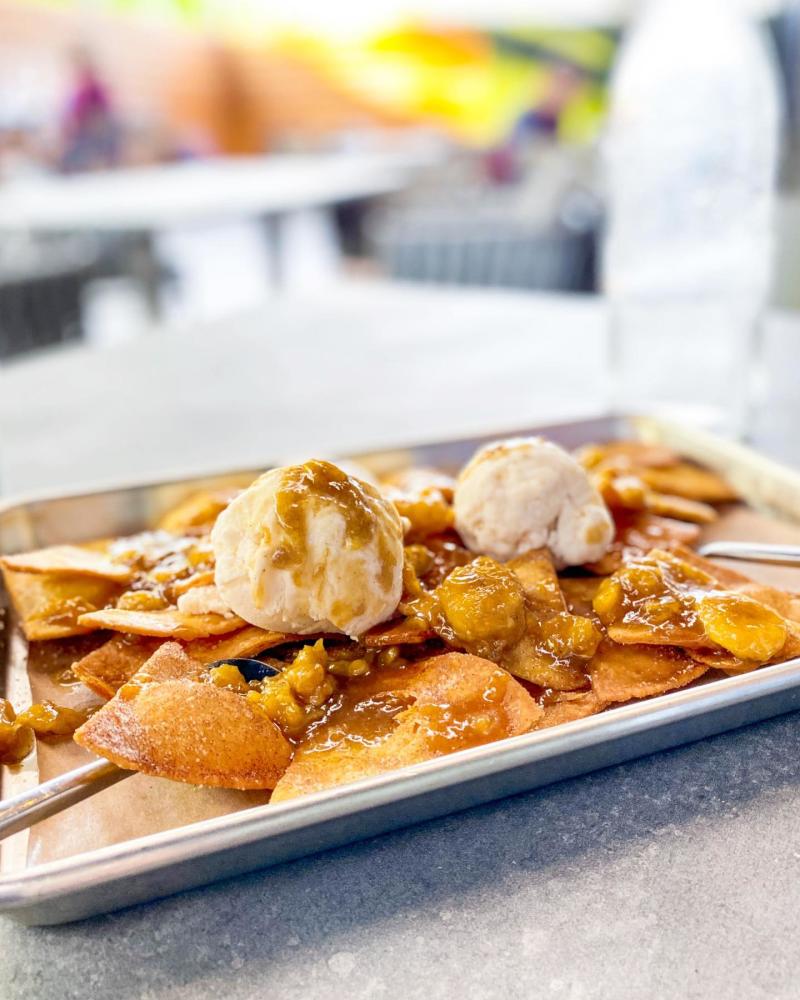 Holy Banana Nachos, Batman! is one of many creative and tasty menu items at Dock 17. Photo: @erkabeff
Dock 17 opened in April featuring gourmet burgers and brews for dinner on weekdays, with added brunch hours on Saturdays and Sundays. The restaurant is in The City Forum complex, not too far from Exit 11. In addition to spacious indoor seating, guests love hanging out around the outdoor fire pit.
Fun menu items include Hog Heaven, crispy sweet potato fries topped with pulled pork and a combination of items you might never think would work together (apples, kettle corn, cinnamon whiskey cream and plum sauce.) It's one of those things you have to try…just because.
Big on flavor, their burger concoctions like Boot Scootin' Burger, Big Loud Trucker, and Rocky Top, will tantalize your taste buds. Enticing entrees carry over to brunch with Chicken & Mushroom Crepes and Benedict Burger Sliders, along with omelet and biscuit selections. Plus, dozens of options for creative specialty cocktails, brews and wines round out a fantastic dining experience.
Black Rifle Coffee Company

Black Rifle opened with great fanfare in Clarksville in April 2021. Photo: @joshasorusrex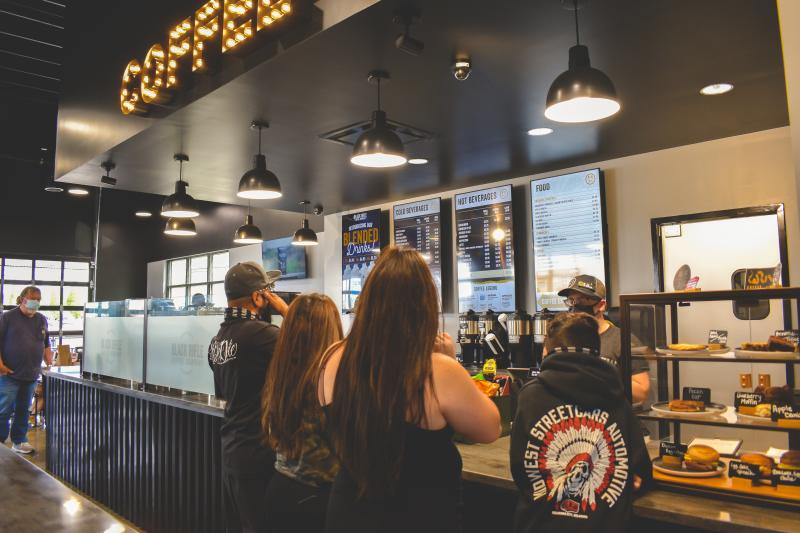 Black Rifle Coffee Company avidly supports veterans and first responders. 
Veteran-owned Black Rifle Coffee Company celebrated a grand opening in Clarksville in April. Being the home of Fort Campbell Army Post and thousands of veterans, Clarksville coffee fans count this as a huge score! (We are defying all the limits of Facebook organic posts with over 113K impressions and 16,200 engagements so far on our grand opening announcement!) Their coffee-club model ensures that members won't miss out on their favorite brews, wherever they are. Now, those same explosive roasts are available in-store right here in Clarksville.
City Market
In downtown Clarksville, properties continue to change hands frequently with new business and announcements happening regularly. City Market renovated a historic building and reopened what some Clarksvillians might remember as The Arcade in the mid-70s to early 80s. So far, four shops are open:
The Vine on Franklin will be Clarksville's first wine bar and is set to later this spring. The Vine will offer wines from all over the world, accompanied by charcuterie boards.
Drake's
Drake's opens a Clarksville location on May 3 at 120 South Hampton Plaza, site of the former Demo's restaurant. The regional chain specializes in burgers, sushi and beer. Clarksville marks the 17th market for the restaurant with other locations in Indiana, Kentucky, southern Illinois, east Tennessee, North Carolina and Alabama.
Riverwalk Trail Extension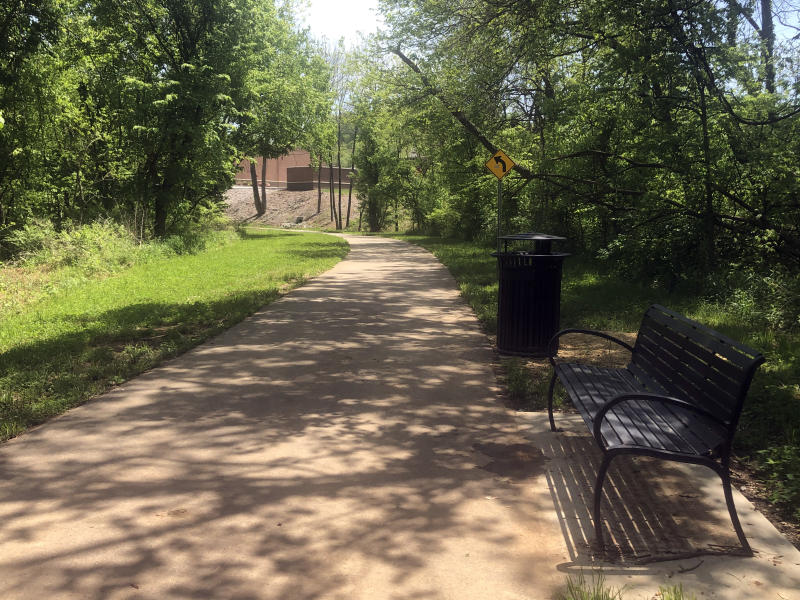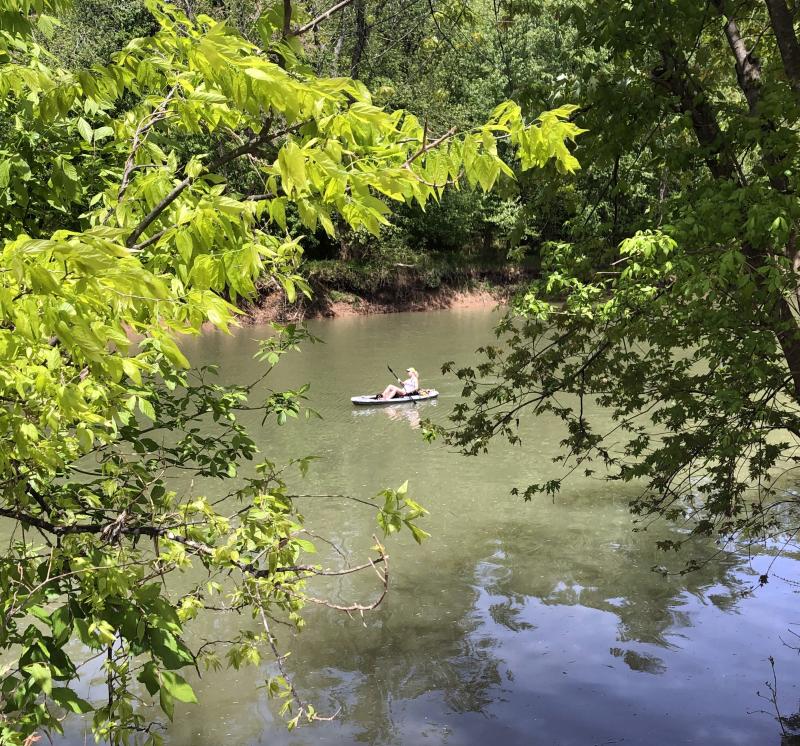 Red River East Trailhead opened this past weekend, extending the Cumberland Riverwalk to a point that is across the Red River from the Clarksville Greenway. The city received a grant for a pedestrian overpass across the Red River to connect the two trails. When complete, the trail will total about 9 miles from north to south. Parking for the new trail section is at Action Air on Kraft Street or at the McGregor Park expansion (behind O'Charley's on Riverside Dr.) Red River views are spectacular and benches are scattered along the shaded paved pathway.
Download a Visitors Guide or order a free printed copy today to start planning your Clarksville getaway.