We can all agree, mommas deserve the best and mommas come in all kinds. Our lives have been touched by so many ladies who in some way or another have been moms to us: aunties, grandmas, family friends, and more. The bonds of mothering run deep, and Mother's Day is the perfect opportunity to honor the ladies in your life. So, just in time for Mother's Day, we've put together the best ways to treat your sweet, unique momma in Clarksville.
For the Vino-Lovin' Momma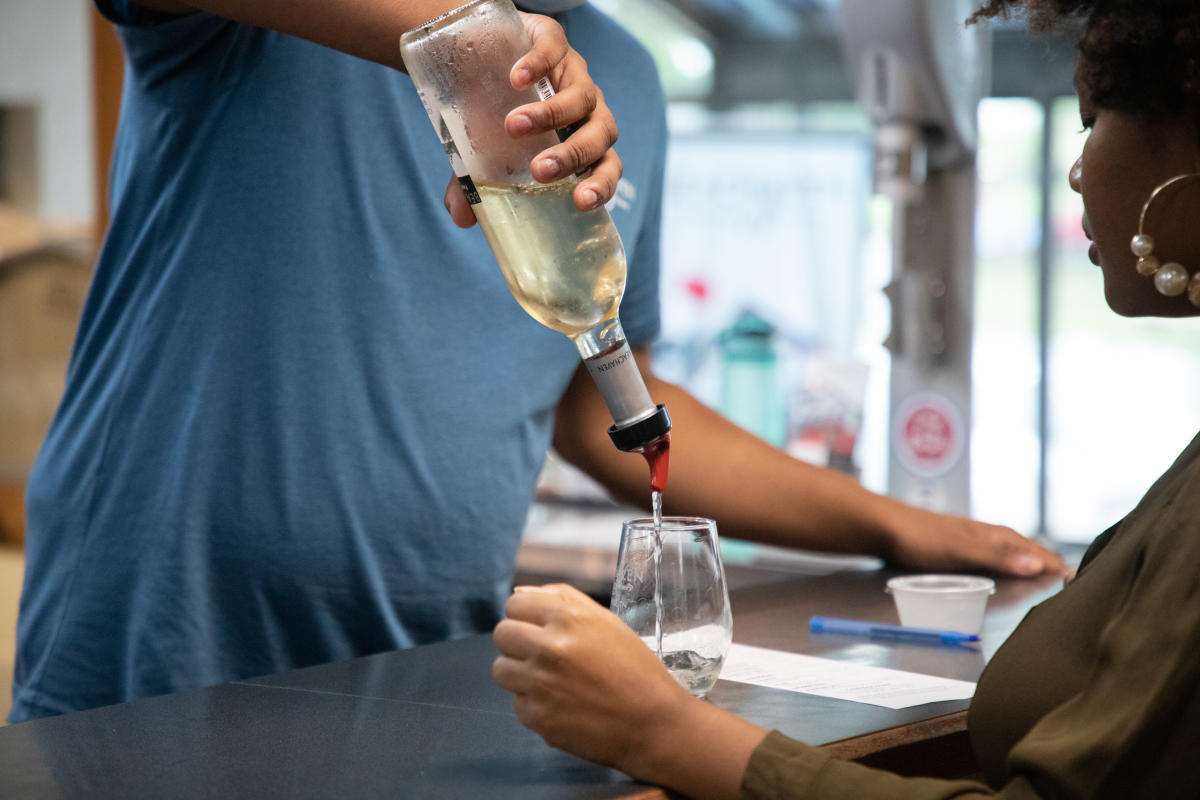 Beachaven Winery offers tours, tastings, and a large gift shop with vino-related merchandise -- all the things your wine-loving mom will love. Photo: Odinn Media
Raise a glass for the mom who loves her wine! Sustained on the finest ferments, the offerings at Beachaven Vineyard & Winery are next level for red, white, and sparkling wine lovers alike. As the oldest single-family-owned winery in Tennessee, Beachaven is open daily and has the experience and know-how to keep the smiles coming. Try their flights of wine paired with cheese, crackers, and various dips and sausages. Sign Momma up for the wine club and keep her happy the whole year 'round.
Then, make your way downtown to Trazo Meadery. The first of its kind in Tennessee, Trazo produces high-quality mead with honey from their own hives and a yeast strain passed down in the family for decades. Sweet and smooth, these honey wines come in a variety of rich flavors. Share some special moments with Mom while you try them all.
Located just a few doors down, The Vine on Franklin offers a wine list from around the world accompanied by charcuterie, seafood, salads, desserts, and other small bites.
For the Home Décor Diva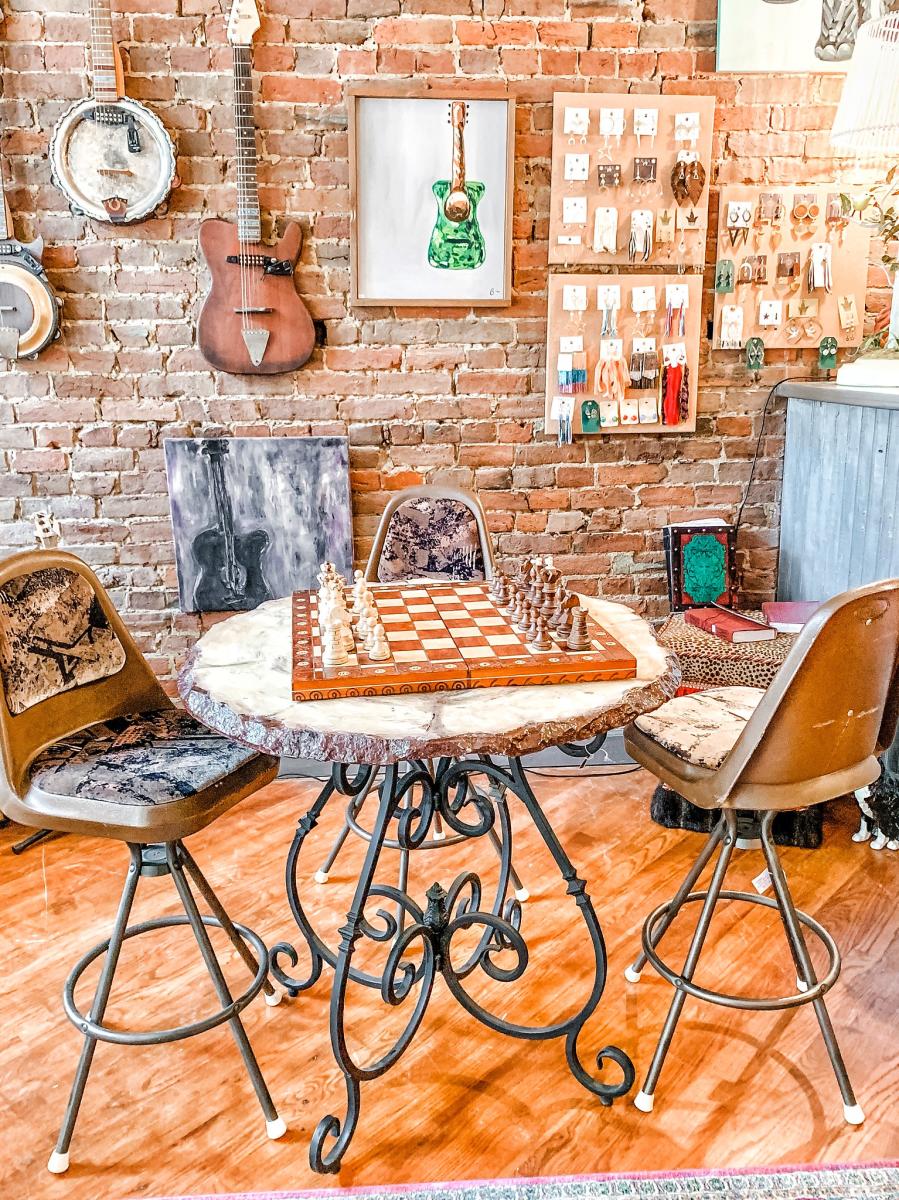 Find unique home decor, antiques, repurposed and upcycled items along with custom-designed pieces in Downtown Clarksville. Photo: Lindsay Ferrier
Get your décor momma decked out at a whole host of Clarksville shops. Mildred & Mable's stocks a fun boutique for gifts and special events, and Second Chances Antiques and Treasures has 12,000 square feet brimming with priceless heirlooms. She can outfit her whole house with furniture from Warehouse Forty One where there's no waiting—Mom can have her priceless pieces straight off the warehouse floor! If your momma is the elegant boho kind, she'll love all the funky, cool vibes at Miss Lucille's Marketplace. And if she likes the finer thing in life, check out this antiquing guide to plan a full day of treasure hunting,
If she is looking for some new plant babies, take her to Pups Plants + Goods in Downtown Clarksville. Does she collect candles? Give her the experience of creating her own at The Candle Loft.
For the Competitive Mom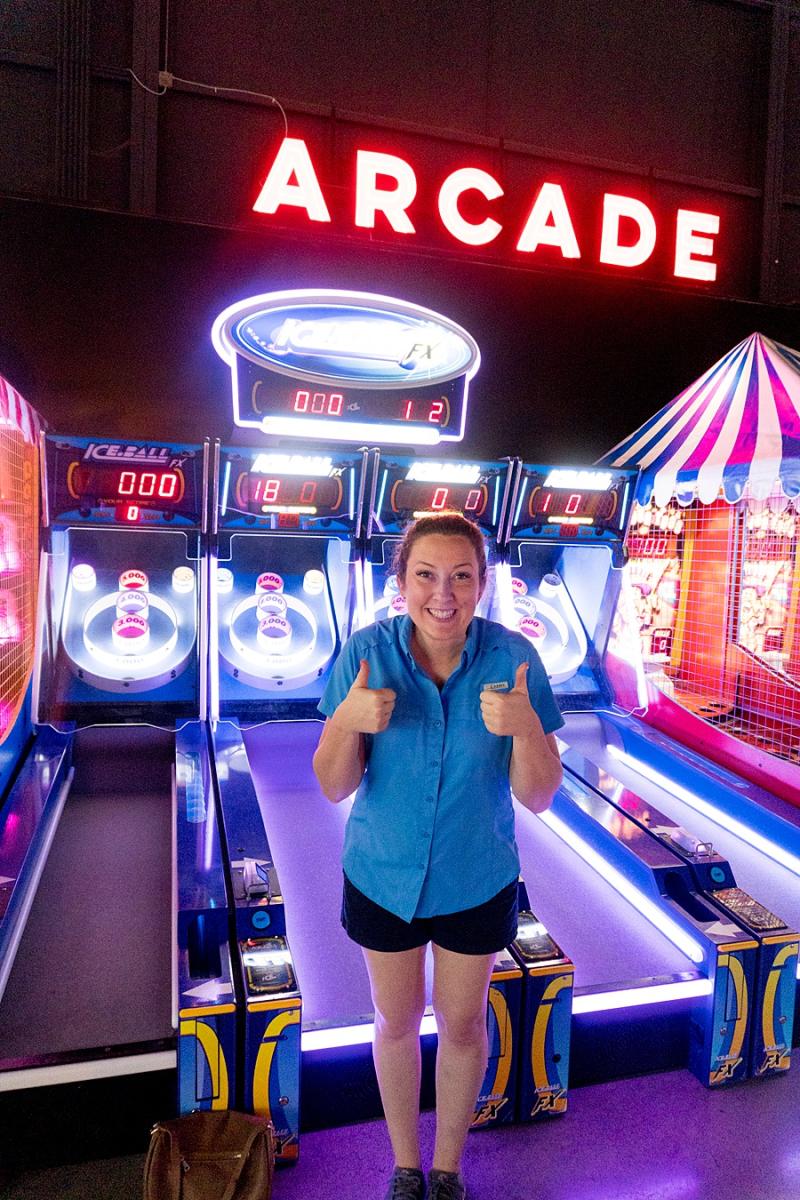 The City Forum is filled with fun for kids and parents. This mom loves the arcade. Photo: Stacy Anderson
Some moms are known for making everything a friendly competition! If yours is always down for a race to the finish line or is on the lookout for a little sporty action, Clarksville has plenty of activities to keep her in the game! Sports moms can get their game on at D&D Mini Golf. You may think you know mini-golf, but D&D goes above and beyond with 3D blacklight mini-golf, a glow-in-the-dark paint room, a laser maze, an arcade, pool tables, and more! Continue the fun over at The City Forum. With its bowling lounge, go-kart track, virtual reality experience, and more, there are plenty of attractions waiting for mom to hit high scores. And we all know moms are strong, but wait till she shows her stuff at  Flip'n Axe.
For the Ultimate Fashionista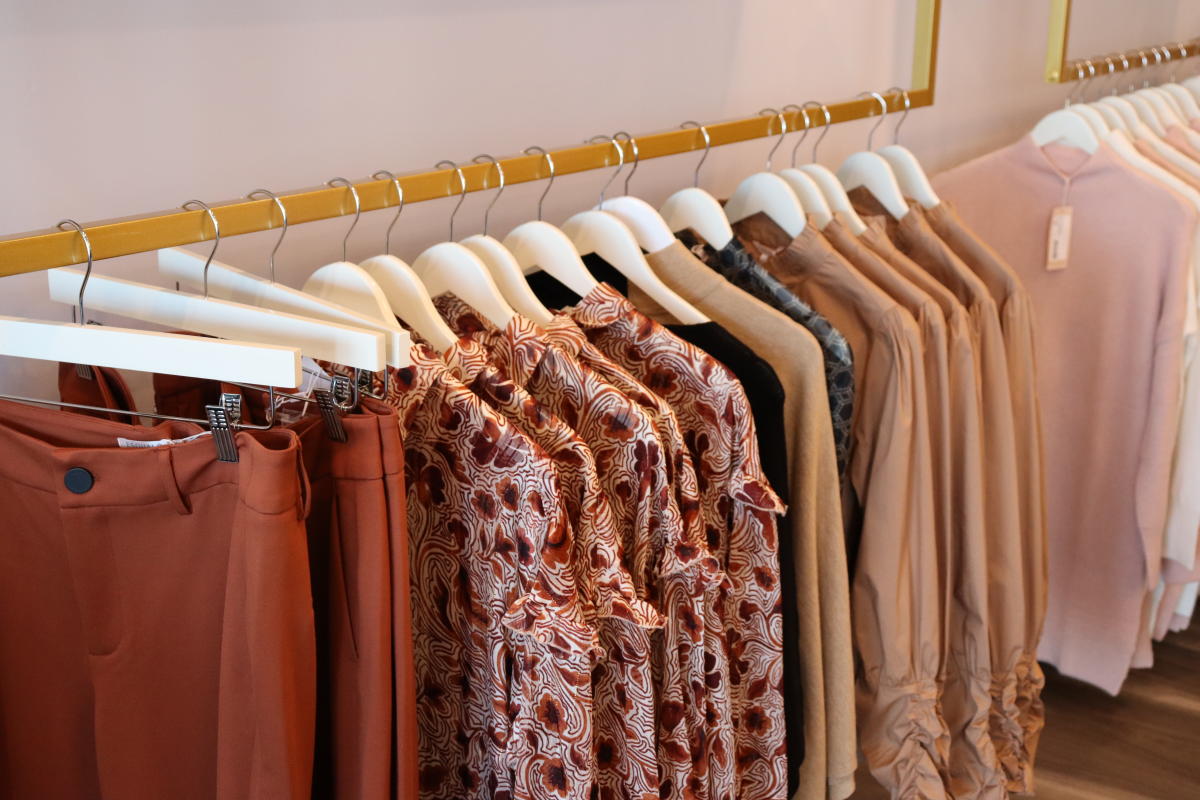 Anew U Boutique is a great shop to find everything from workwear to casualwear.
Take your mom out for a "treat yourself" shopping spree and fill her closets with unique boutique finds and brand names from places like The Copper Petal, Anew U Boutique, Hippington, and Re:defined Boutique. Finish off the look with beautiful one-of-a-kind jewelry from Made by Adelaide and Grand Divisions on Franklin. Make sure to find her shiny, pretty something that matches the dazzle in her smile.
 
For the Artsy Matriarch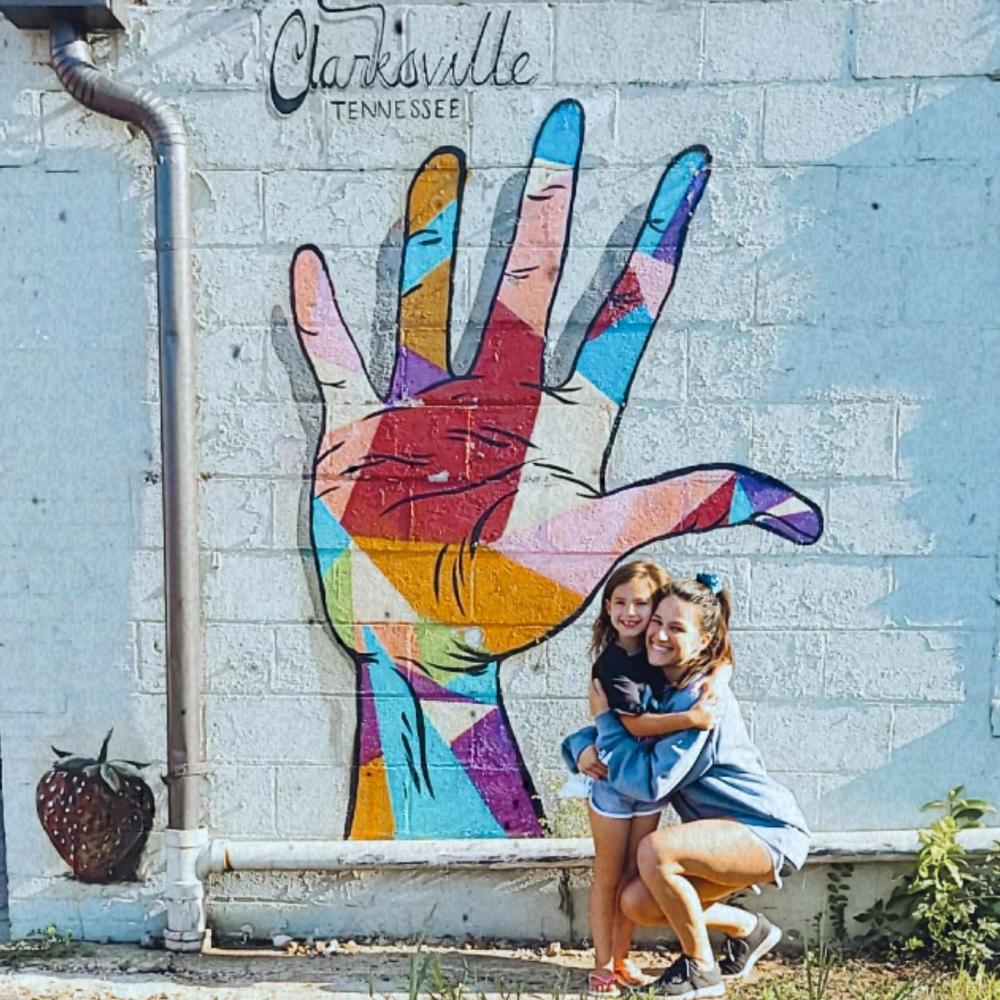 A public art tour around Clarksville is a fun and creative way to spend time with mom. Photo: IG @emdevereaux
Creative moms are constantly inspiring us. Treat her to a spark of inspiration all her own with community art workshops at DBO Gallery. Then, take in all the area's best expressions of imagination at the Downtown Artists Co-op and Gallery and Custom House Museum. Or take a stroll and enjoy all the wonderful public art around Clarksville—bonus points for all the interesting local sculptures and murals that make for awesome photo ops you and your sweet mom will cherish for years to come.
For more ideas on ways to honor the top lady in your life while you're in Clarksville, be sure to check out our array of deeply local, seriously delicious brunch, lunch, and dinner offerings. After all, a mom's gotta eat!