Whether you are a seasoned antique connoisseur or have just recently discovered your love for the 'grandmillennial' aesthetic, Clarksville needs to be on your must-visit list. With over 125,000 collective square feet of high-end antiques and vintage collectibles at more than a dozen shops and markets, you are sure to find something you just can't live without.
Downtown
Downtown Clarksville is home to seven unique antique stores. Starting in the heart of downtown on Franklin Street, you will find Antique Cache & Collectibles. This family-owned antique shop is only open on weekends and will particularly appeal to those seeking the finer things in life. Guests of this merchant can find vintage stamps, Russian collector plates, war memorabilia, antique clocks, bronze statues, Victorian furniture, and other fine pieces on their visit.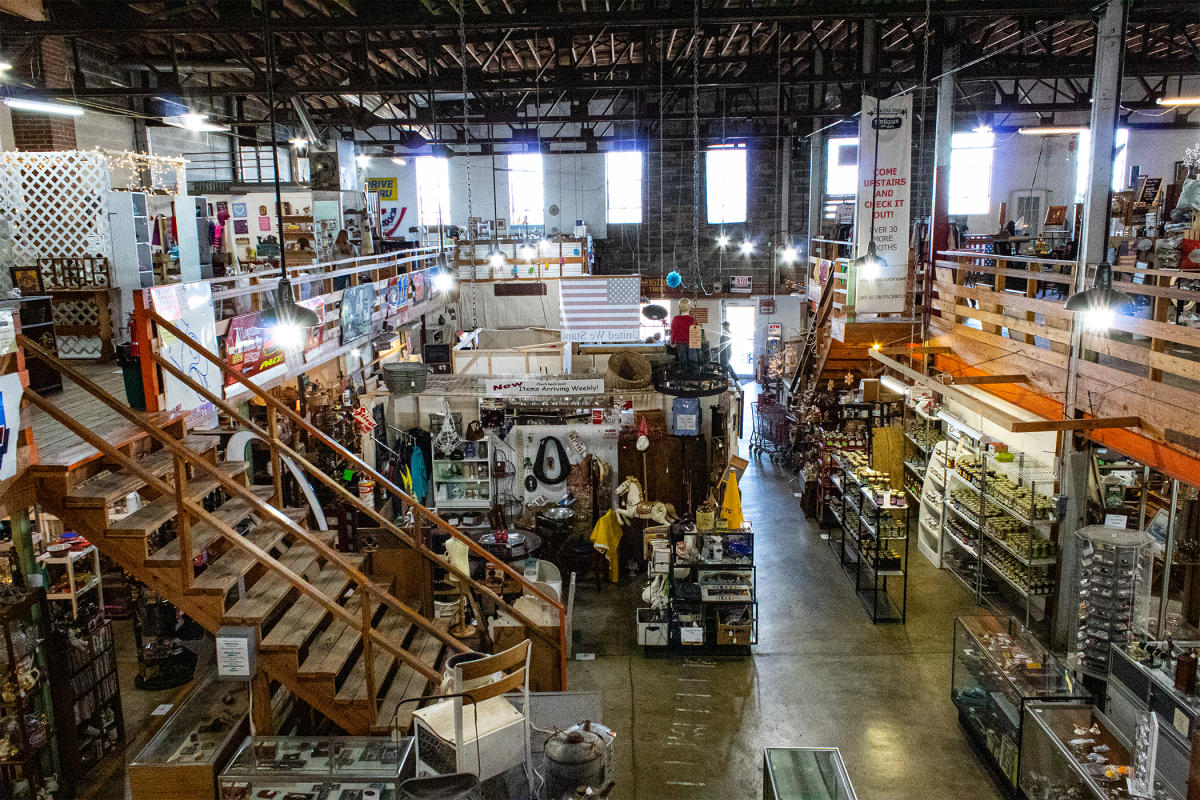 Head right past Austin Peay State University, and you will discover an old warehouse full of surprises. Beginning with the far left of the building, you will find You Never Know, a shop with an impressive collection of refurbished and repurposed furniture. If you have been looking for a unique piece for your home, be sure to give this place a visit. The middle of the building is occupied by Warehouse 41 Vintage Market with 45,000 square feet full of 130 vendors selling everything from homemade décor to vintage clothing, and Warehouse 41 Old and New Furniture, offering a large selection of tables, beds, dressers, and other furnishings. The far right of the building is home to Silke's Old World Breads, a German bakery and café certain to fill you up after a long day of antiquing. Be sure to stop at the mural on the outside walkway for a fun photo op.
Tucked just around the street corner stands Kraft Street Antique Market. You will certainly feel as if you have entered an antique wonderland as you roam through the booths filled with vintage dolls, countless sets of China, and gold-framed wall art.
Pedigo's Madison Street Antiques is truly a one-of-a-kind experience. This shop is filled to the brim with antiques, collectibles, and rare items, and we truly do mean filled to the brim. If you have been hunting for something specific, there is a great chance you will find it in Ms. Pedigo's shop. Shoppers have been known to find items dating back to the early 1700s here so be on the lookout for your next great discovery.
Heading back towards the downtown center, Out of the Past Antiques & Collectibles recently expanded nearly doubling their square footage. Here you will find a large selection of antique furniture, tobacciana, glassware, and vintage postcards and photographs.
Just off Riverside Drive, Oddly Amazing Antiques is the quirkiest little antique shop you could ever find. The curators of this eclectic collection are always on the hunt for fun and unique pieces. Think stuffed alligators, care bears, and clown posters. This shop is unlike any you have been to before and any you will visit after. Trust us, it's a must-see.
Sango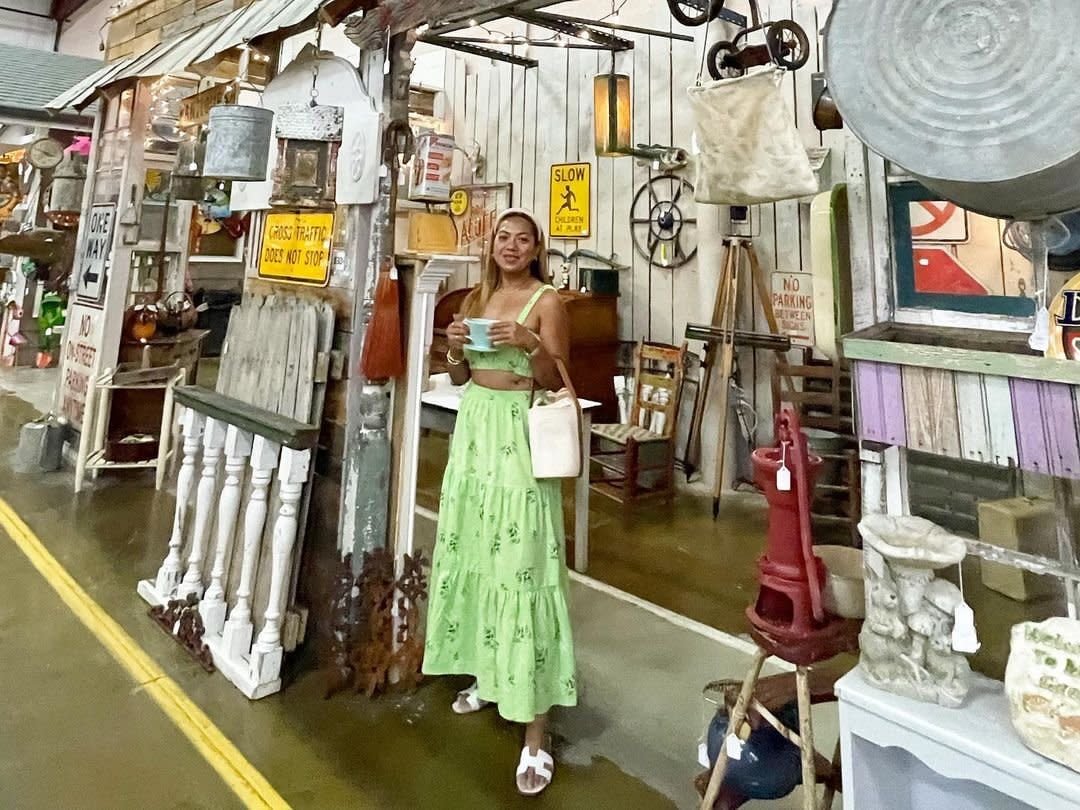 Miss Lucille's Marketplace could easily fill an entire afternoon all on its own. Begin your visit with a filling lunch at Miss Lucille's Café before grabbing some caffeine or a smoothie at the cutest pink coffee shop located just inside the marketplace. Once you're ready, begin perusing over 200 booths that fill this former boot manufacturing warehouse. You will come across everything from antique furniture, vintage toys, and century-old books to trendy boutiques, houseplants, and gourmet candy. With over 52,000 square feet, you are certain to find something good!
Second Chances Antiques & Treasures, only about a three-minute drive from Miss Lucille's Marketplace, is an antique furniture collector's dream. Here you will find a large assortment of Depression glass, serving ware, vintage quilts, and more arranged throughout the 10,000-square-foot store.
Tucked away just past the city limits sits The Shoppes at Sango. With over 70 vendors, this hidden gem offers a great selection of antique glassware, vintage books, and other home goods along with an impressive selection of fine wooden furniture.
Fort Campbell Boulevard
Less than three miles outside of Downtown Clarksville, you will find Seekers Flea Market and The Vintage Corner. Both shops offer a great selection of old, new, refurbished, and reimagined items. You will come across antique beds, old cast iron skillets, handcrafted creations, quirky statues, and everything in between.
Thrift Shops
Another fantastic place to find antiques is at a local thrift or consignment shop. A few that we recommend are the Habitat for Humanity ReStore, City Thrift, The P.D.I. Thrift Store, and Patches' Collectibles.