Looking back on 2021, we have experienced unceasing growth in our community. From new restaurants, shopping, things to do and industries, Clarksville, Tennessee is continuing to attract national attention. With this being said, 2022 shows no sign of slowing down either. If you haven't visited Clarksville -- or haven't visited in a while -- check out what you can look forward to in the coming year. Make sure to add some of these new businesses to your Clarksville trip.
F&M Bank Arena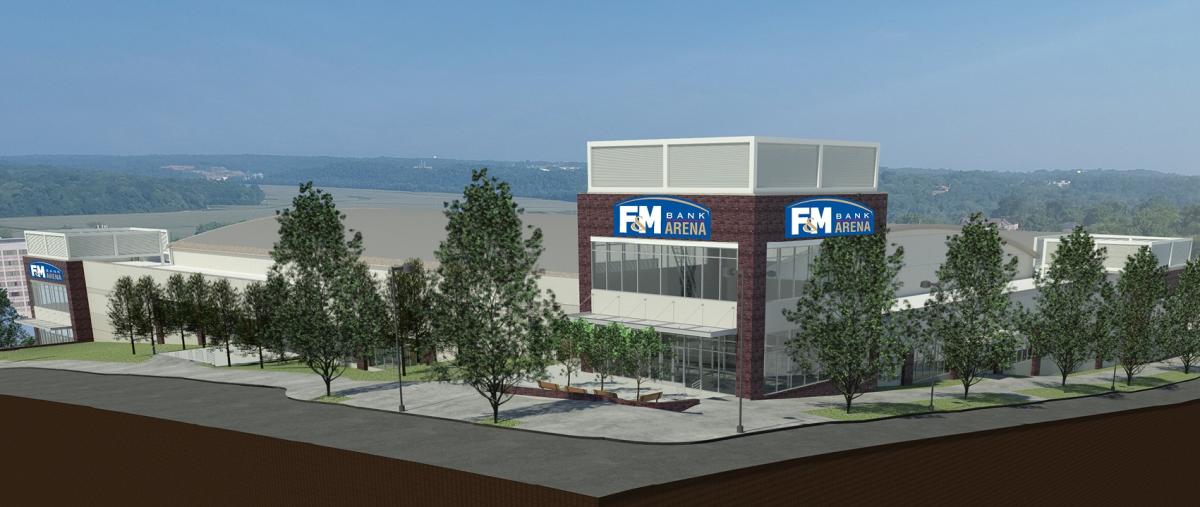 Projected to open in December of 2022, F&M Bank Arena will change how Clarksville can host events. This 6,000-seat multi-purpose event center will become the new destination for businesses and talent nationwide. With the Austin Peay Governors as its primary tenant, the space will become the new home court for the university's men's and women's basketball programs. This new space will also be partnered with one of the most recognized national sports brands, the Nashville Predators. This new event powerhouse will be managed by the SS&E management company who will be responsible for the arena's daily operations, as well as bringing in box office-worthy talent.
The main arena space will be able to host sporting events, banquets, trade shows, concerts, conventions, as well as other attractions. In addition to the main area, the arena will also be home to a separate full-time ice rink that can be used for youth and adult hockey leagues as well as figure skating (very similar to Ford's Ice Center's in the Nashville area).
This new venue will soon be a pillar in the development of downtown Clarksville.
Shelby's Trio Restaurants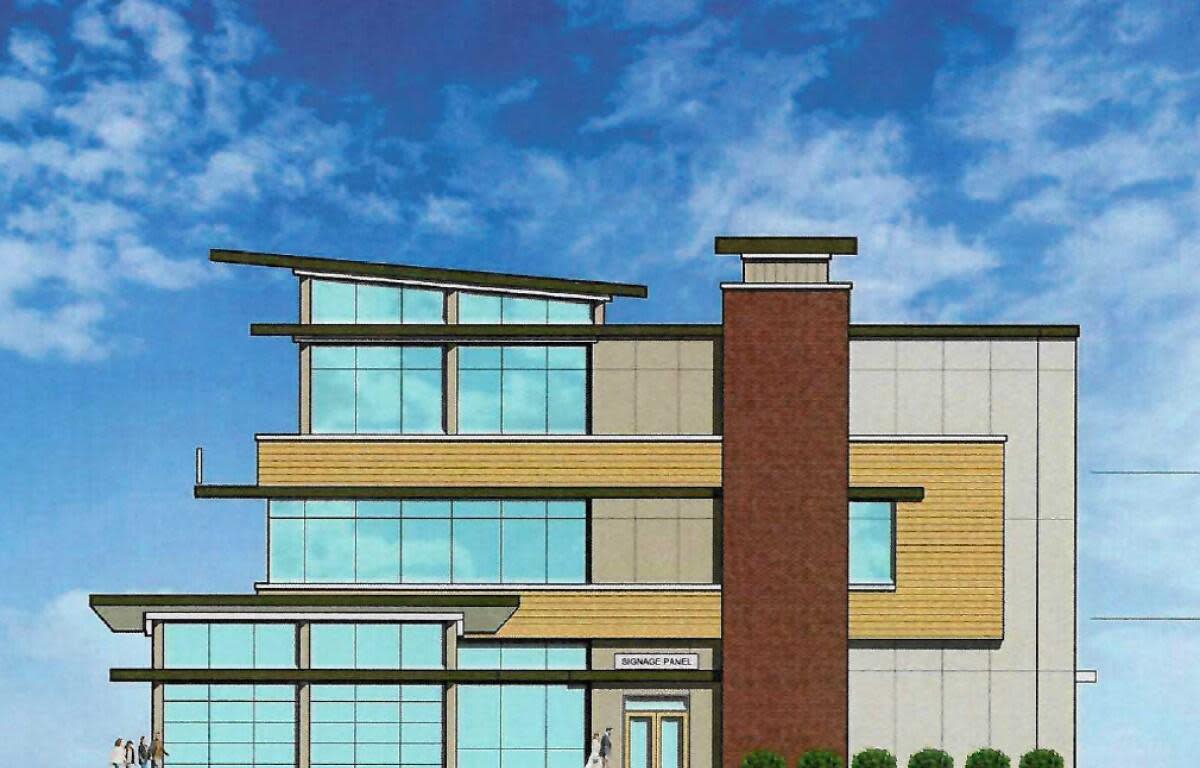 This 18,000-square-foot dining space will be home to three levels of cars, bars, and cuisine. Named after the owner's grandson, as well as the couple's collection of Shelby GT 500's, this local hub will provide a new destination for Clarksville's growing nightlife. Located on the first floor, Joe's Garage will be a family fun eatery and bar with classic cars on display. In a quick elevator ride, you will be transported to Gatte Tratoria. This restaurant will offer an immersive, upscale atmosphere with an Italian-themed menu. Now onto the next stop. The Skyline 500 Bar will bring Clarksville's first rooftop bar to life as it overlooks the Cumberland River. This new addition to Clarksville's cityscape will sit next door to the F&M Bank Arena, making it the perfect place to visit before or after an event. Follow Shelby's Trio on Facebook to follow their progress.
The Fallen Brewery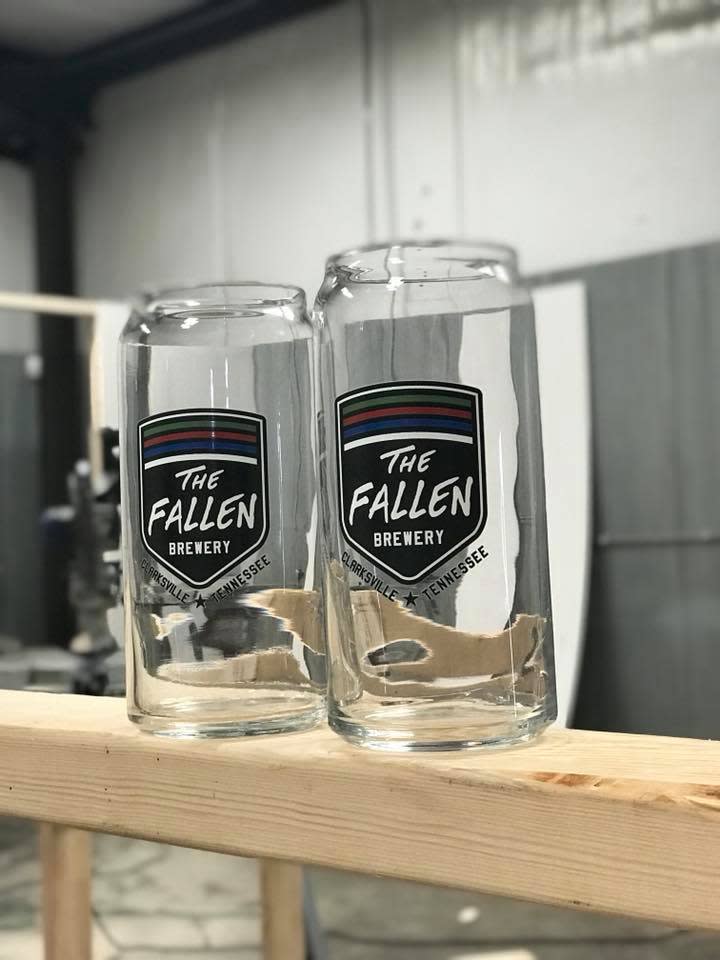 Clarksville features a fast-growing list of local breweries and eateries. That is why this newest addition will be another notable extension of Clarksville's artisan beverage scene. The Fallen Brewery will join a prestigious list of veteran-owned businesses in the community. Opening in 2022, this new brewery will be dedicated to those that gave the ultimate sacrifice while in the Service.  Its layout will promote conversation and comradery among those who visit.
Riverview Square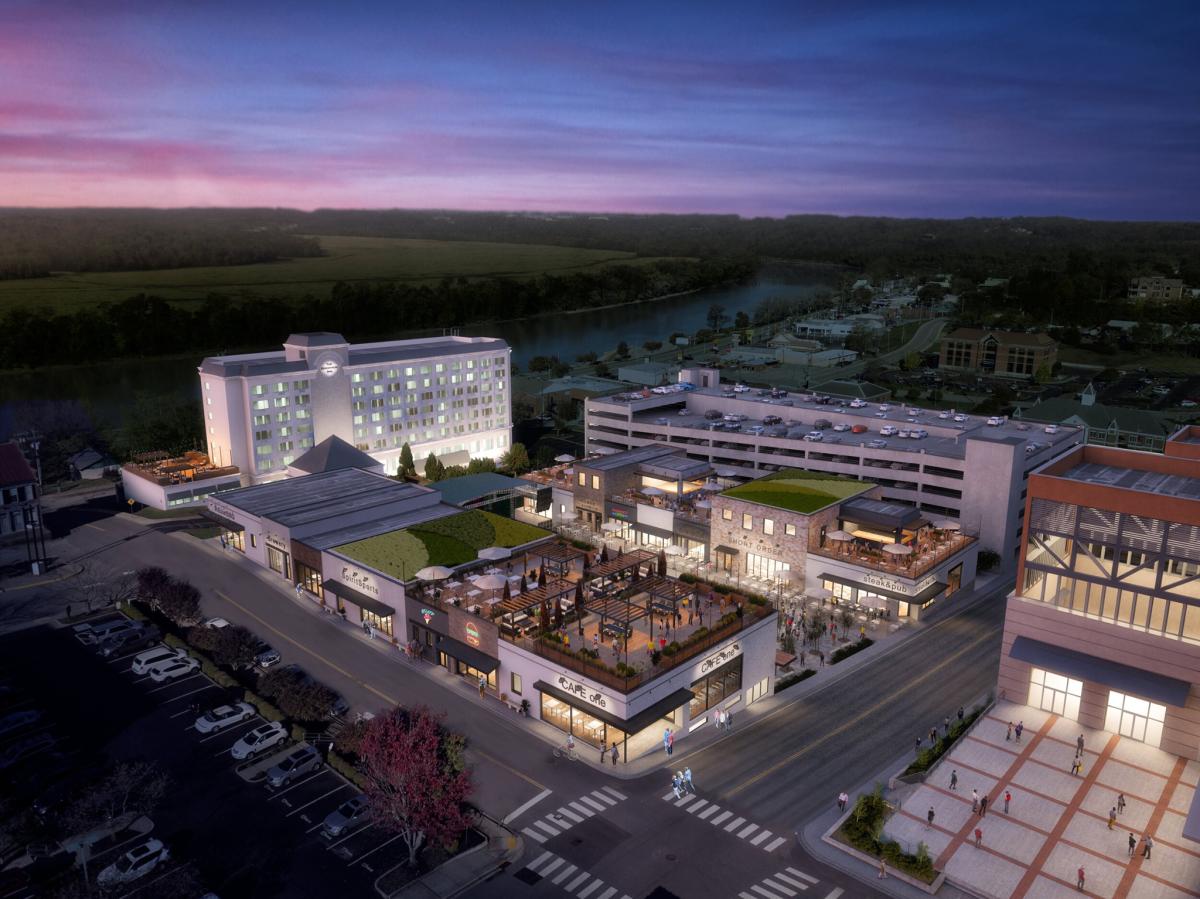 For those that are native or even new to the area, new advancements to downtown are always exciting. The highly anticipated Riverview Square will encompass much will catapult Clarksville's retail and food scene up a notch. With construction projected to start in early 2022, this four-acre mixed-use development will include the renovation of the 150-room and convention space at the Riverview hotel. Along with these upgrades, the hotel will then take a national name. The property's remaining space will be home to shopping, food, and entertainment. This new community space will create an all-inclusive downtown experience that will become a must-experience destination for locals and visitors.
The Vine on Franklin
You can't wine and dine without the wine. Or maybe you are hosting an event and want to find the perfect merlot to pair with the menu that evening. Whatever the occasion may be, having a professional recommendation will take the stress off your shoulders. Opening soon, The Vine on Franklin will be able to provide just that.  This new addition to historic Franklin Street will be a store geared for global specialty wines and wine enthusiasts. Look forward to a chic, rustic, wine country atmosphere as you shop for your next bottle. 
Explorers Landing at the Customs House Museum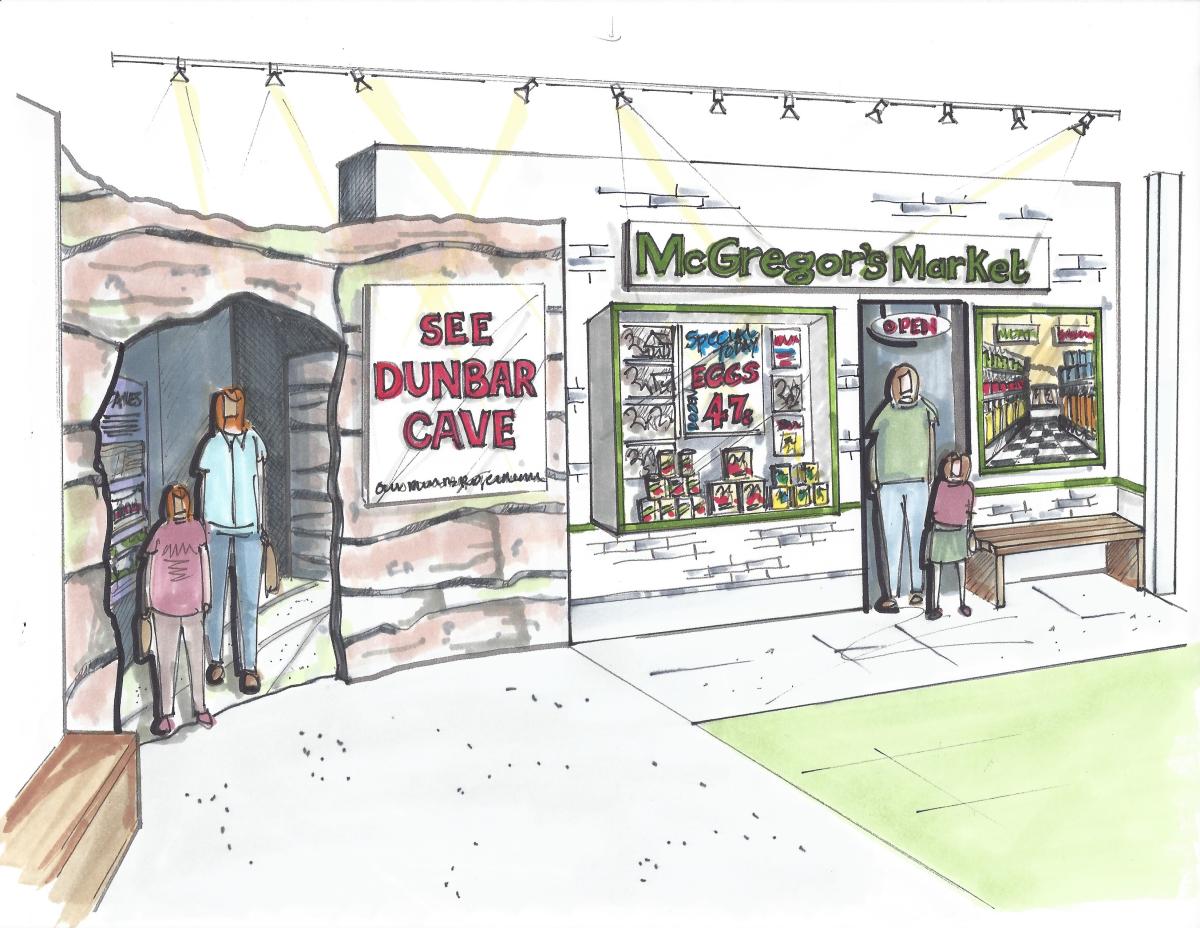 In addition to the detailed exhibits and galleries of the Customs House Museum, the space also offers many interactive learning opportunities for kids. All learning evolves over time and the Customs House is dedicated to changing with it. In 2022 the Museum will be completing its newly renovated, Explorer's Landing. This new section will be all about the "how." The renovation will add many new features, including an interactive house where kids can learn about construction and what goes into creating what we see today. It will also showcase other various exhibits related to the processes of agriculture and commerce within the Clarksville community.
U.S. Colored Troops Monument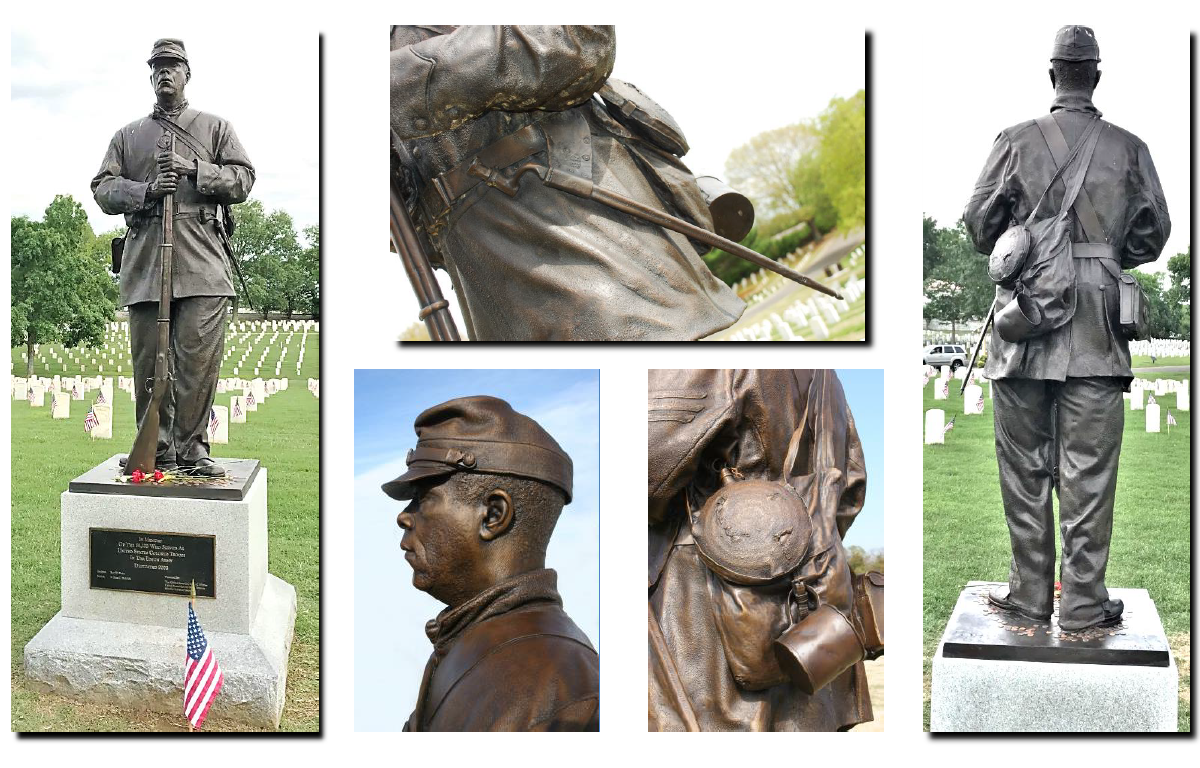 There is no doubt that Clarksville has a prominent place in Civil War history. What some may not be as aware of though is the contribution of the United States Colored Troops (U.S.C.T.) during this time. This unit was comprised of freed African American Slaves joining to fight for the Union Army. Their dedication and service will soon be cast in bronze for all to see. Set to be unveiled in June of 2022, this new addition to Fort Defiance Civil War Park and Interpretive Center will pay homage to the over 20,000 black Tennesseans of the U.S.C.T.
As can be seen from the extensive list above, there is much anticipation for 2022. The best part is, this is not even all that is happening! Stay tuned for new updates and travel ideas as you plan your next trip to Clarksville. This city continues to grow and with it comes new fun and exciting ways to enjoy this beautiful region. For more information on what to do and see, download the Visit Clarksville travel app or explore Things to Do at visitclarksvilletn.com. Plus, sign up for our bi-monthly e-newsletter so you don't miss any upcoming activities.