Children of all ages, as well as parents and grandparents, have enjoyed Explorers Landing at downtown Clarksville's Customs House Museum & Cultural Center for more than 25 years. This popular area reopened in January 2022 after an extensive and impressive renovation.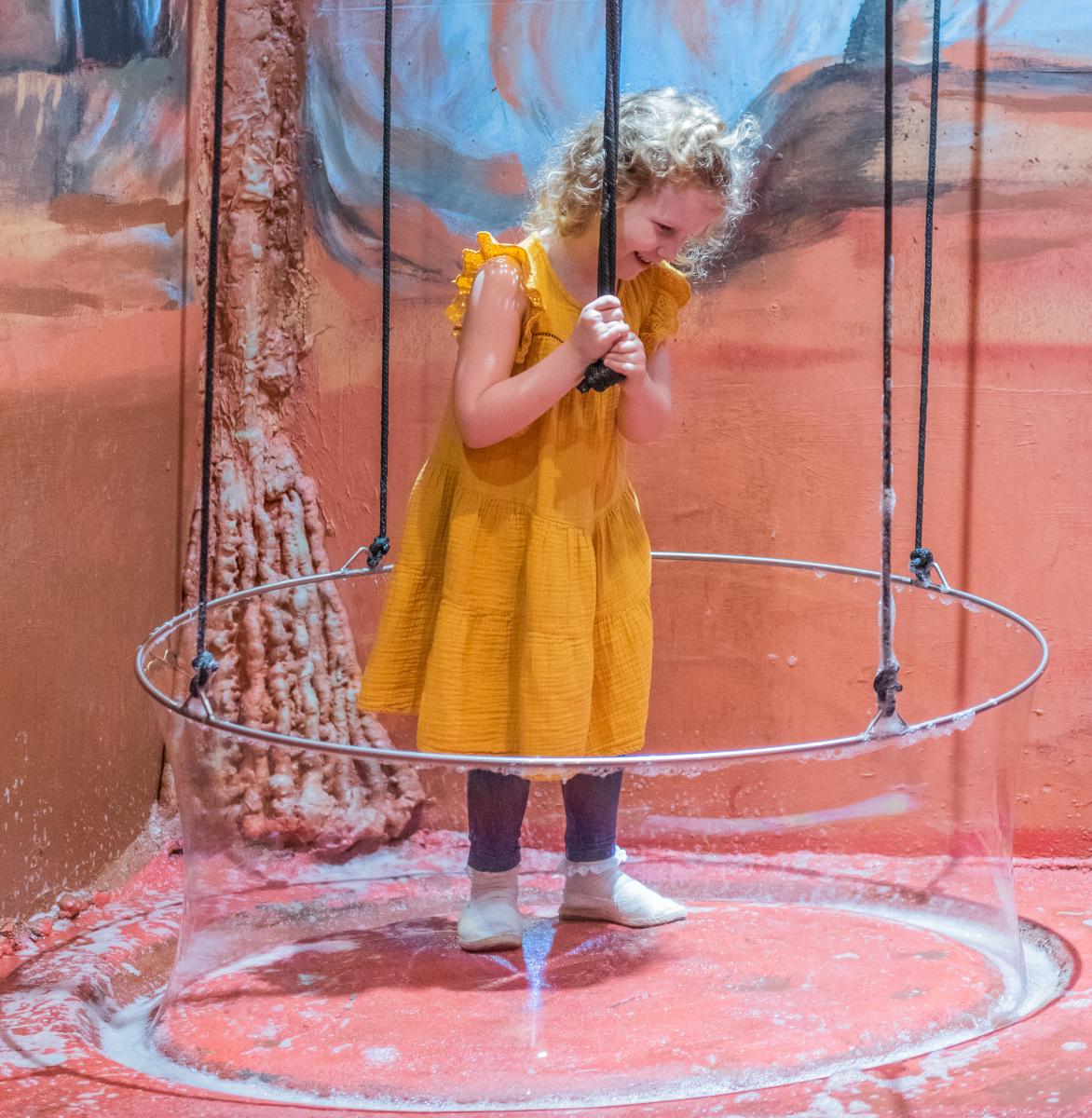 This new and improved hands-on educational exhibit, titled Exploring Our Town, highlights the different elements that impacted the establishment and growth of Clarksville, from farming and transportation to area wildlife and the Cumberland and Red Rivers. The permanent exhibit is not only educational and interactive but also inspirational. A child's imagination will soar as they cast their poles while learning about the fish that inhabit the Cumberland River. Seeing all the layers of a modern-day home that appears to be cut in half (including a toilet and its plumbing system) gives children an appreciation of the many types of craftsmanship required in a construction project. Learning about water and electricity -- where it comes from and how it's delivered to their own faucets and outlets -- spurs thinking about the environment, conservation, and ideas for improving processes. The revamped McGregor's Market now goes beyond a fun shopping experience to a playtime that teaches about agriculture, where food comes from (before the supermarket!), what grows in this region, and more.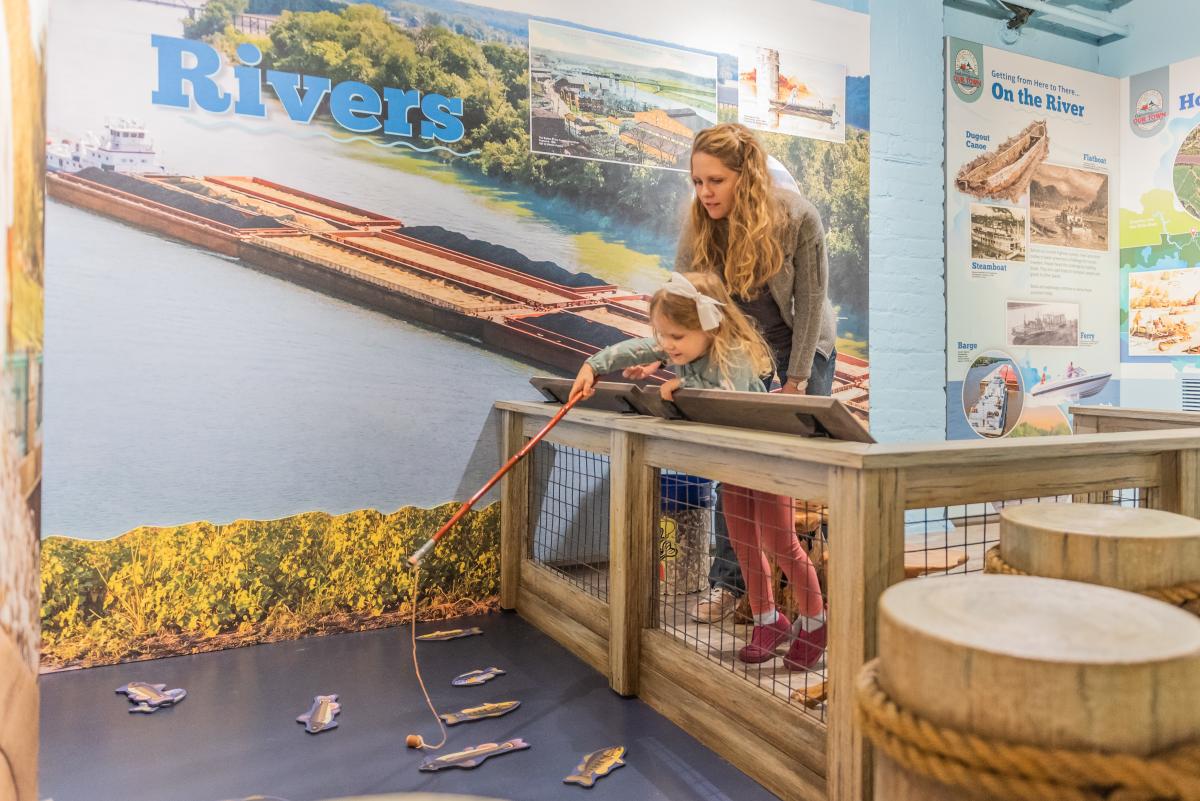 "Exploring Our Town provides children with a physical opportunity to discover more about Clarksville, learn of its past and recognize the workers who build and sustain it, while inspiring their own dreams of the future," said Customs House Curator of Education Sue Lewis.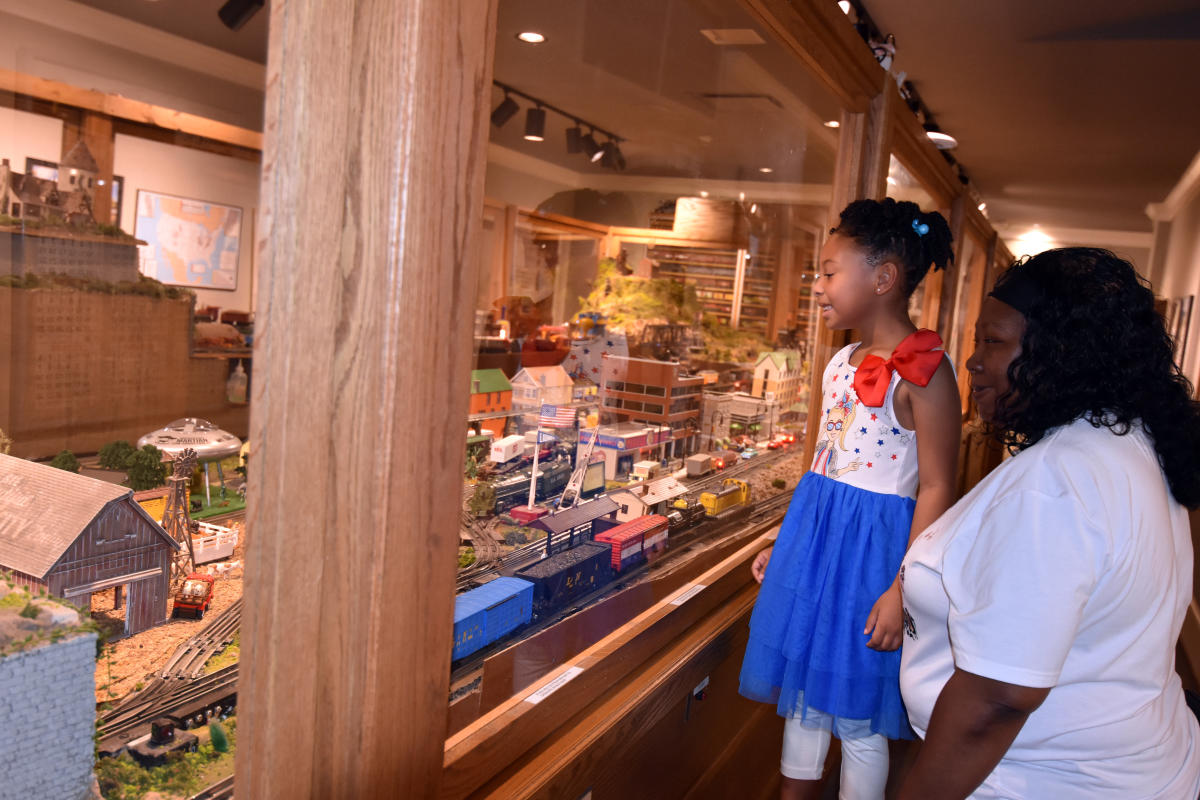 Families can spend hours exploring and enjoying the new area, but leave time to also visit the massive model train exhibit. Here, smiles come big and often as a series of buttons engage a variety of activities along the track -- carousel rides, circling airplanes, with music, lights and motion in every section. An existing Family Art Studio creates an unbridled opportunity for imagination with a 12-foot wall of LEGO bricks, craft supplies, a geo-board, magnet magic station and light-up shape table. Emerging young artists are encouraged to show off their work on the gallery display wall. 
About the Customs House Museum & Cultural Center 
 
Located in the heart of Historic Downtown Clarksville, Tennessee, the Customs House Museum & Cultural Center is the state's second-largest general interest museum with over 35,000 square feet of exhibit space, and houses hands-on activities and special events. The Customs House Museum is open 10 a.m. – 5 p.m., Tuesdays – Saturdays and 1 – 5 p.m., Sundays. It's closed Mondays and major holidays. Admission is $12 for adults ages 18-64 / $9 Adult Military, College Students, Seniors (65+) and CMCSS Teachers / $5 Children (3-17) / Free for children 2 and under / Free for Museum Members. Find information about rotating and permanent exhibits, as well membership at customshousemuseum.org.
Photos by Jon Duncan Photography, Visit Clarksville staff and Lindsay Ferrier.