Did you know that the Cumberland and Tennessee River Basins are the most biologically diverse river systems in North America? With over 650 miles of navigable waterways, Clarksville's rivers and nearby lakes are full of record-breaking fish from bass and bluegill to catfish and crappie. Field and Stream has even named our portion of the Cumberland River the best catfishing waters in the world.
In fact, a blue catfish weighing 112 pounds and measuring 54 inches long was pulled from the Cumberland River in nearby Woodlawn, Tennessee in 1998, holding the state record to this day.
We want to keep it 'reel' and let you in on some of the best places to fish in Clarksville.
Bank Fishing
If you are wanting a relaxing day of fishing from the banks, Port Royal State Park and Billy Dunlop Park are perfect options. These parks provide access to the Red River which is full of trout, crappie and bluegill.
Smith Branch Recreation Area offers access to the Cumberland River for anyone wanting to fish from the banks. It also boasts a boat ramp for those wanting to venture out onto the water.
Fort Campbell has several streams and lakes stocked with Rainbow and Brown Trout. Those not holding a military ID are able to apply for the proper permits and validations. CLICK HERE so you can partake in the fun.
Boat Access Points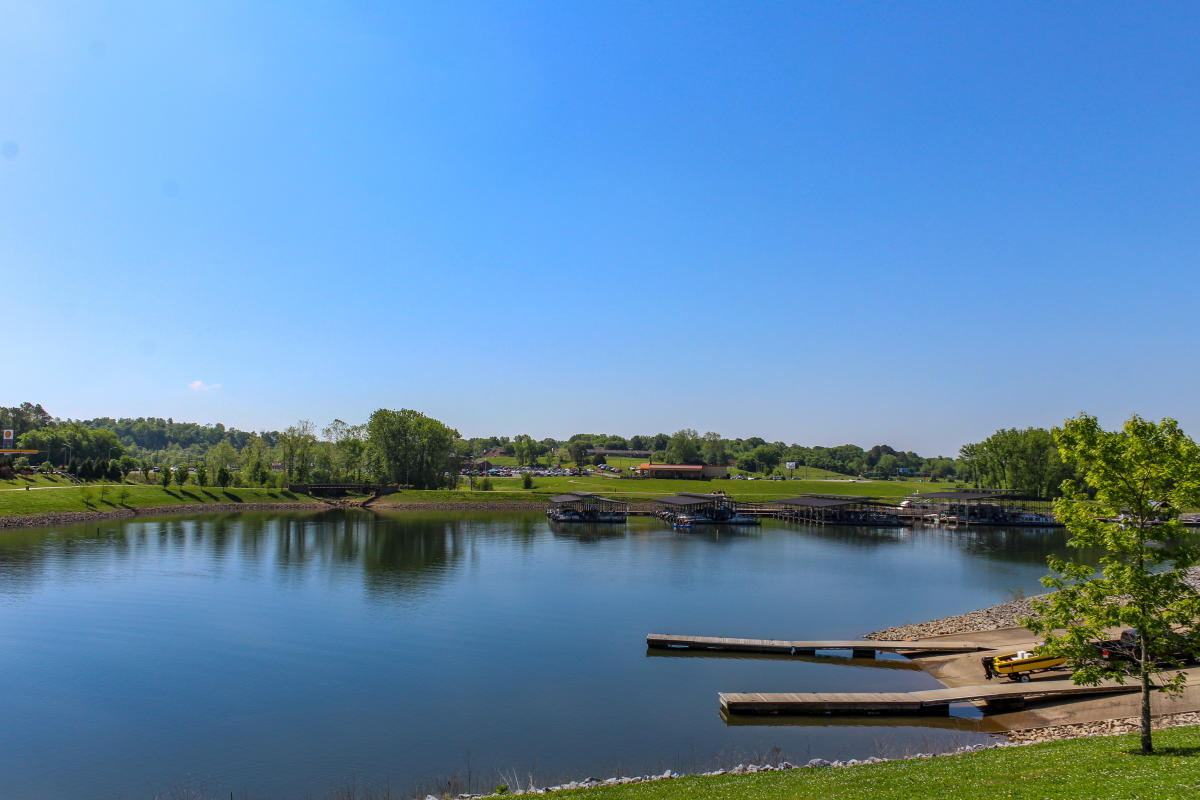 Liberty Park boasts a 4-lane boat ramp on the Cumberland River while nearby McGregor Park also offers access to the river. If you are wanting to house your boat for an extended period of time, Liberty Park is home to the Clarksville Marina where you are able to rent a space.
Trice Landing Park, located near the convergence of the Cumberland and Red Rivers has a boat ramp, as well.
McCormac Landing at Lock B on the Cumberland River offers river access in the southern part of Montgomery County.
Nearby Fishing
Several areas within an hour's drive of Clarksville frequently offer local fishermen great success.
Kentucky Lake, the largest manmade lake in the eastern United States, is located along the Kentucky and Tennessee border, and Lake Barkley is just across the Kentucky Border in Cadiz, Kentucky. These waterways surround a beloved area ripe with abundant outdoor activities known as Land Between the Lakes National Recreation Area.
Other Fishing Adventures
For those who want to try something a little different, Clarksville Bowfishing Charters offers guided nighttime bowfishing excursions for beginners and the experienced alike. All gear is included in the trip. You only need to bring your fishing license and snacks to have a good time.
For our youngest anglers, the pond at Liberty Park is the perfect place to spend an afternoon. This 10-acre pond is home to a variety of wildlife like fish, herons and geese. After fishing, the kids may want to explore the community-built playground or run around with their furry friends at the dog park.
Gear Up
Clarksville has you covered when it comes to all your fishing gear needs.
You will find Tailwater Marine & Tackle on Riverside Drive. This one-stop, full-service marine dealer sells everything from fishing rods and bait to boat parts and apparel.
The Tackle Box is a bass lure specialty store. If you need bait for your bass fishing, this is the place to go.
If you prefer bowfishing, Nock Life Bowfishing has all the bowfishing gear you will ever need.
Fill Up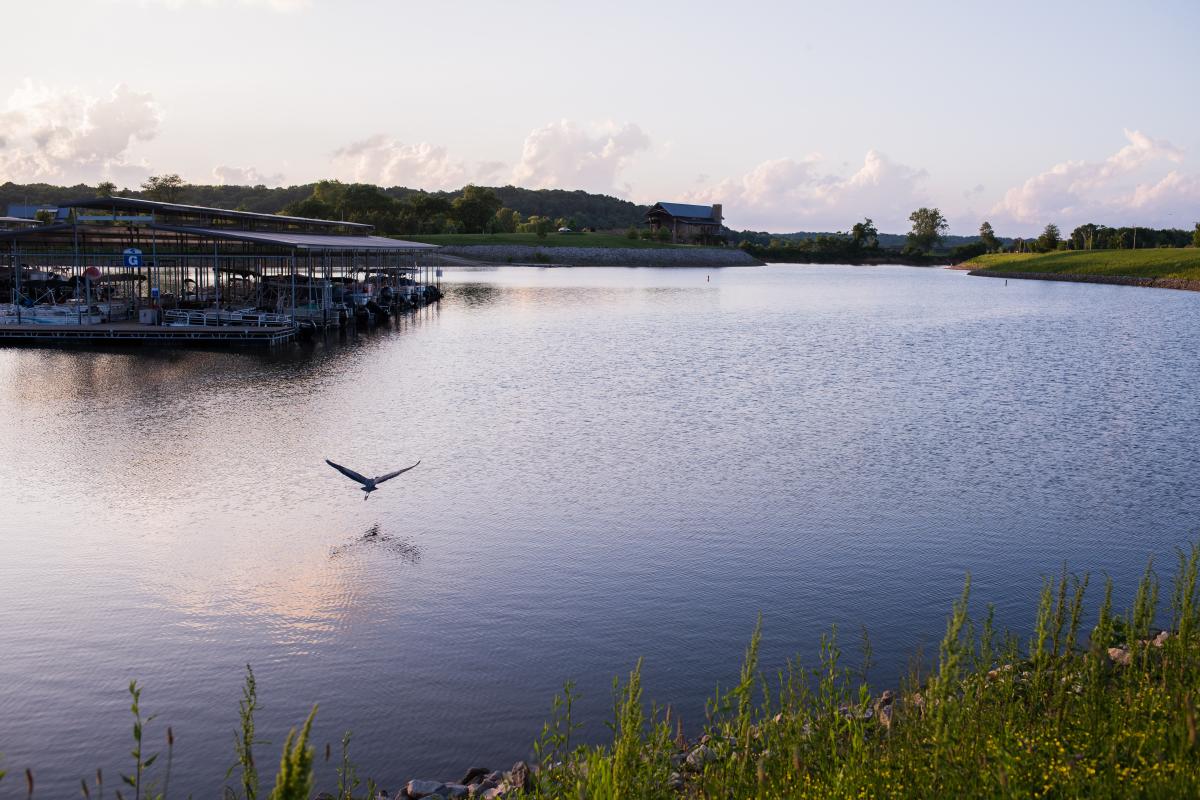 After a long day of fishing, you are sure to work up an appetite. Check out one of our local restaurants for dinner.
Liberty Park Grill is located at Liberty Park and Marina. With a menu that has everything from wings to blackjack salmon, you are sure to satisfy your craving. Grab a seat overlooking the marina to watch the sunset over the Cumberland River.
If you are craving fish, dine at The Catfish House located on the banks of the Cumberland River. You will find all your southern favorites: hushpuppies, fried okra, white beans and pecan pie.
For meat lovers, Legends Smokehouse offers up some of the best BBQ, ribs and burgers one can find. Be sure to try their signature fried burrito pies!
If you are in the mood for a local brew, Clarksville is home to eight breweries. Star Spangled Brewing, Blackhorse Pub and Brewery, Kings Bluff Brewery and Evill Nash Brewing are all conveniently located downtown.
Catch ya later!