We travel most often to experience new places and people or reconnect with family and friends. Vacations are usually packed with as much activity and adventure as possible. If you find yourself needing a vacation from your vacation, perhaps it's time for a getaway that will rejuvenate and refresh you. Amid all the fun attractions and activities in Clarksville, here are seven quiet and tranquil escapes.
Sanctuary on Main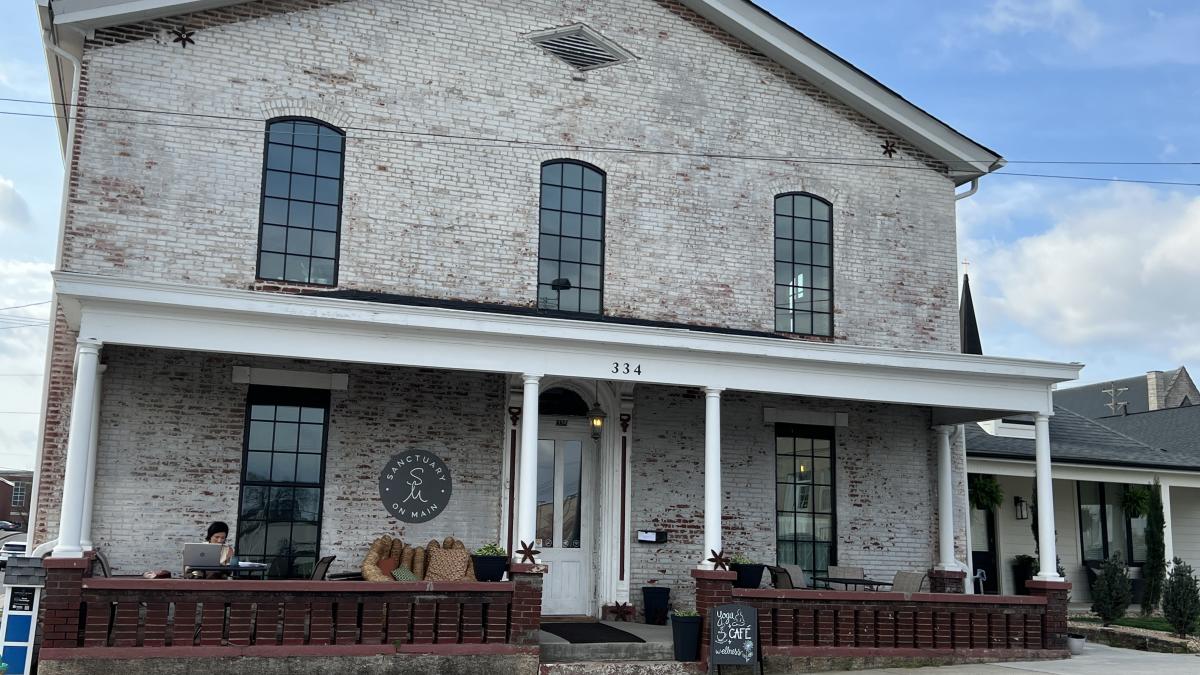 This preserved historic building has quite a story to tell that, unbeknownst to the owners when they purchased the building, perfectly aligns with its name. We want you to hear it straight from them, so please ask. Here, on a quieter corner in downtown Clarksville, you'll find a wide front porch with tables and chairs that serve for reading, writing, sipping or pondering. The space features a coffee shop and healthful snacks, yoga and massage spaces, a room with local maker's wares, a rentable loft, and an outside deck and courtyard. It truly is a "sanctuary" for the mind, body and spirit. 
The Homer House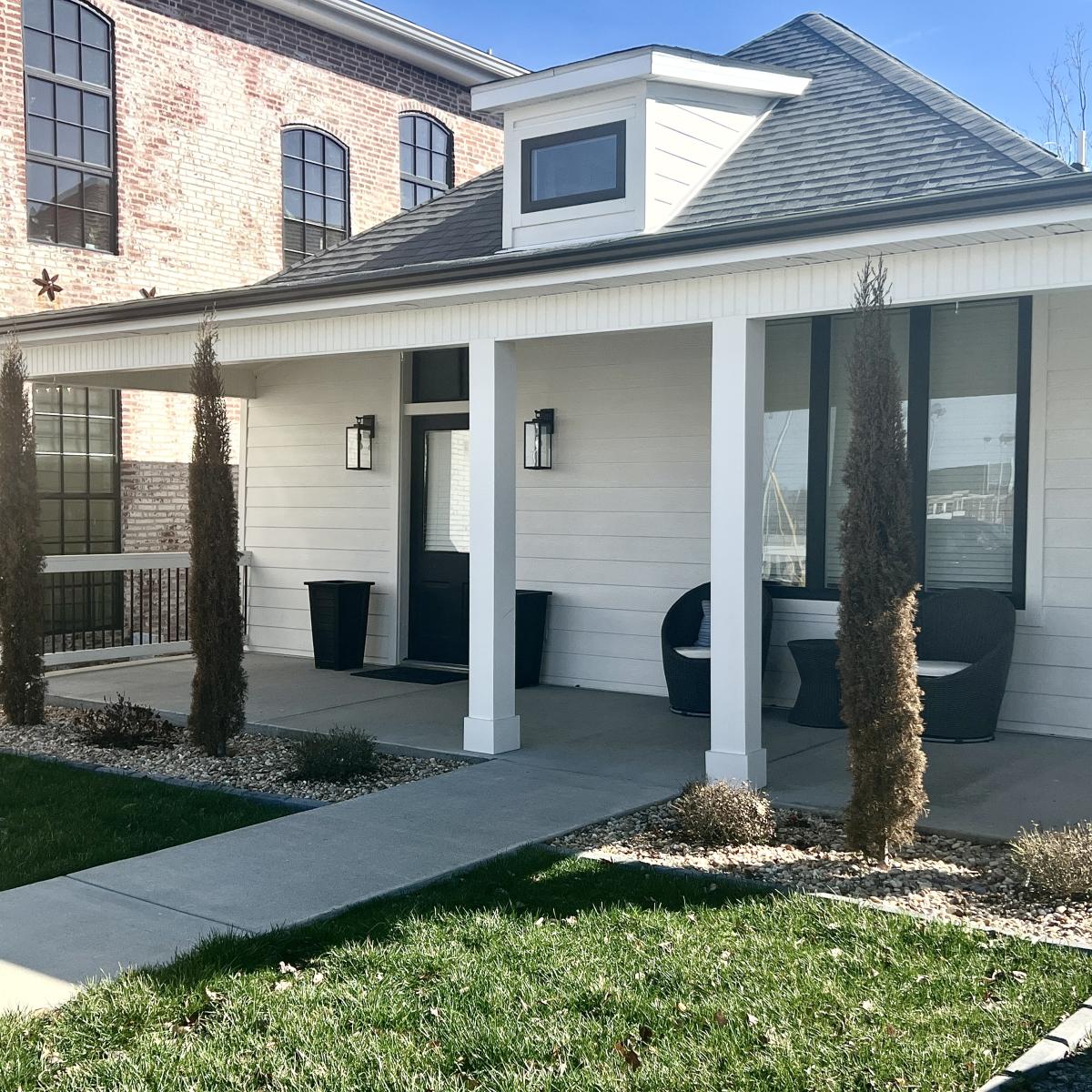 The Homer House is a cozy and convenient Airbnb that happens to sit next door to Sanctuary on Main. This recently restored cottage features two bedrooms and two baths with a modern and sleek, yet comfortable, design. A half-block from the Downtown Commons, this couldn't be a better location for walking to all the happening activities, restaurants, pubs and shopping, then retreating for a quiet evening.
Beachaven Winery
During times outside of concerts and events, Beachaven Winery is also a sanctuary of sorts. Dozens of scattered picnic tables under a canopy of trees create a place where guests can sample wine flights or summer slushies surrounded by a lulling breeze. Even during weekend outdoor live acoustic music with its singer/songwriter vibe, the environment is still desirable and relaxing.
Café 931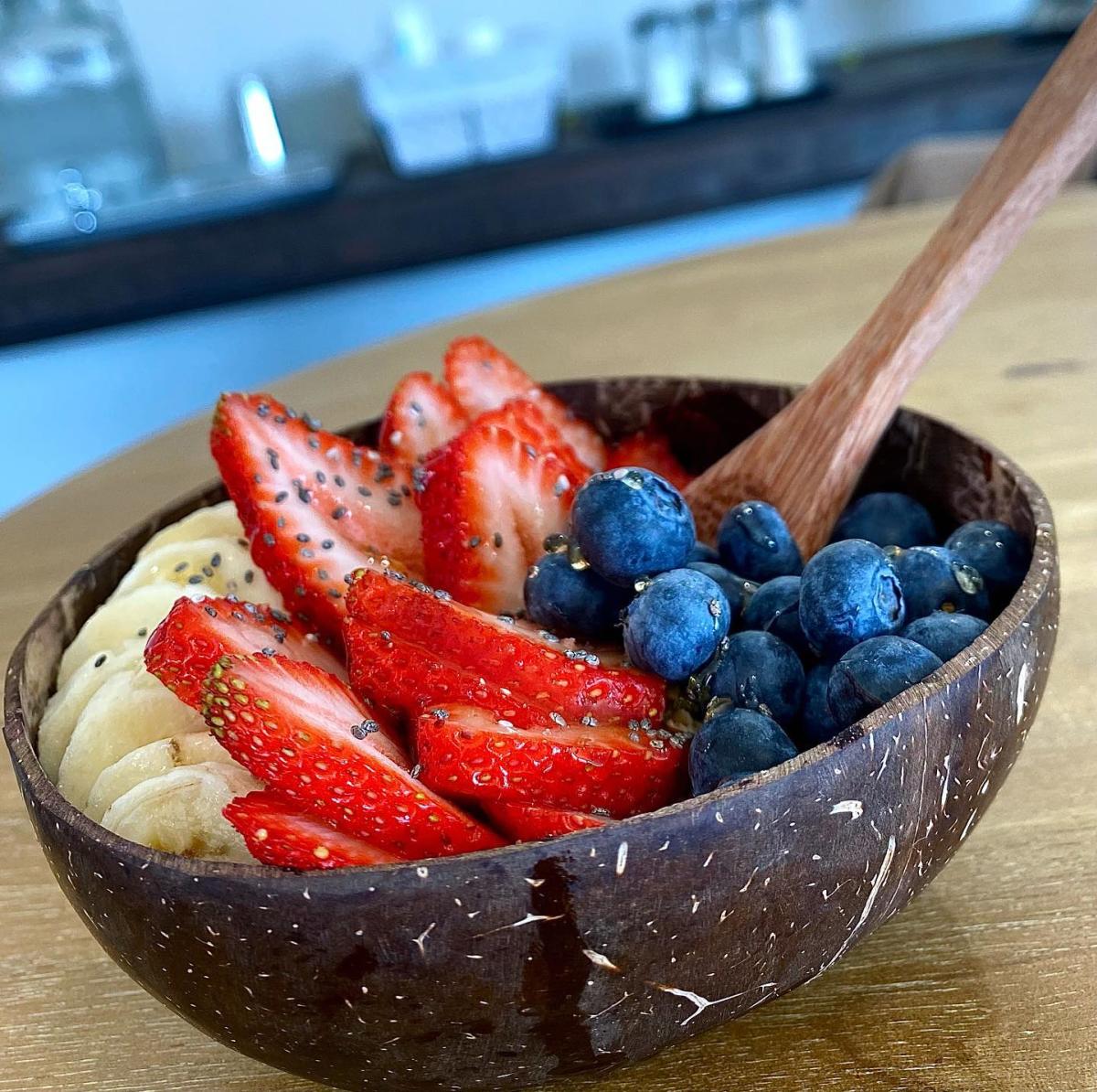 In the southeast neighborhood of Sango, guests won't hear background music in the large open dining space at Café 931. And, that's intentional. Owner Claudia Oakes says, "We don't play music because we don't want people to be able to meet and connect with conversation. A lot of customers come in to study or work and don't need the distraction." The café's menu includes creative coffees, fresh and cleverly titled juices, and healthy bowls with an acai base. You'll even find a Haven Madison bowl with the hometown American Idol star's favorite ingredients.
The Upland Trail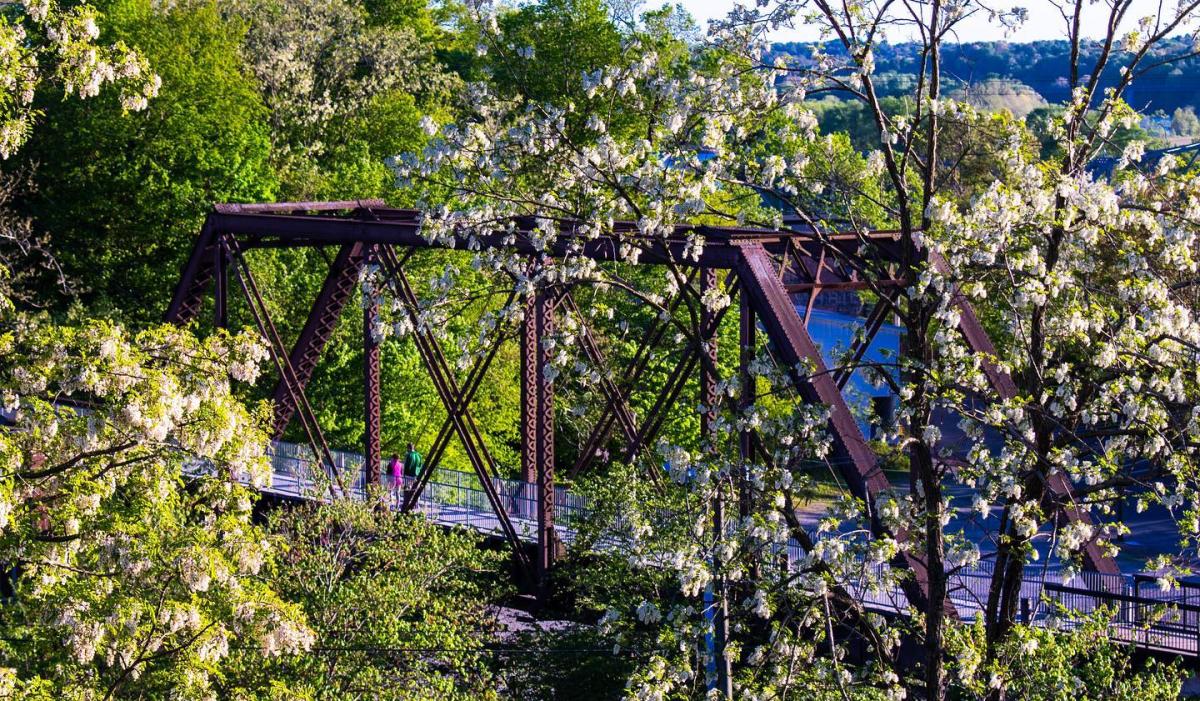 This scenic connection to the Cumberland Riverwalk is surprisingly still undiscovered. The pocket-park entrance on First Street is beautifully maintained and inviting. Enjoy the landscaping on a bench or discover public art along meandering trails. Cross over Commerce St. via an abandoned rail trestle and soak in the river views behind Public Square until connecting with the Riverwalk. (Author's Note: It's also a spectacular place for family photos!)
Port Royal State Historic Park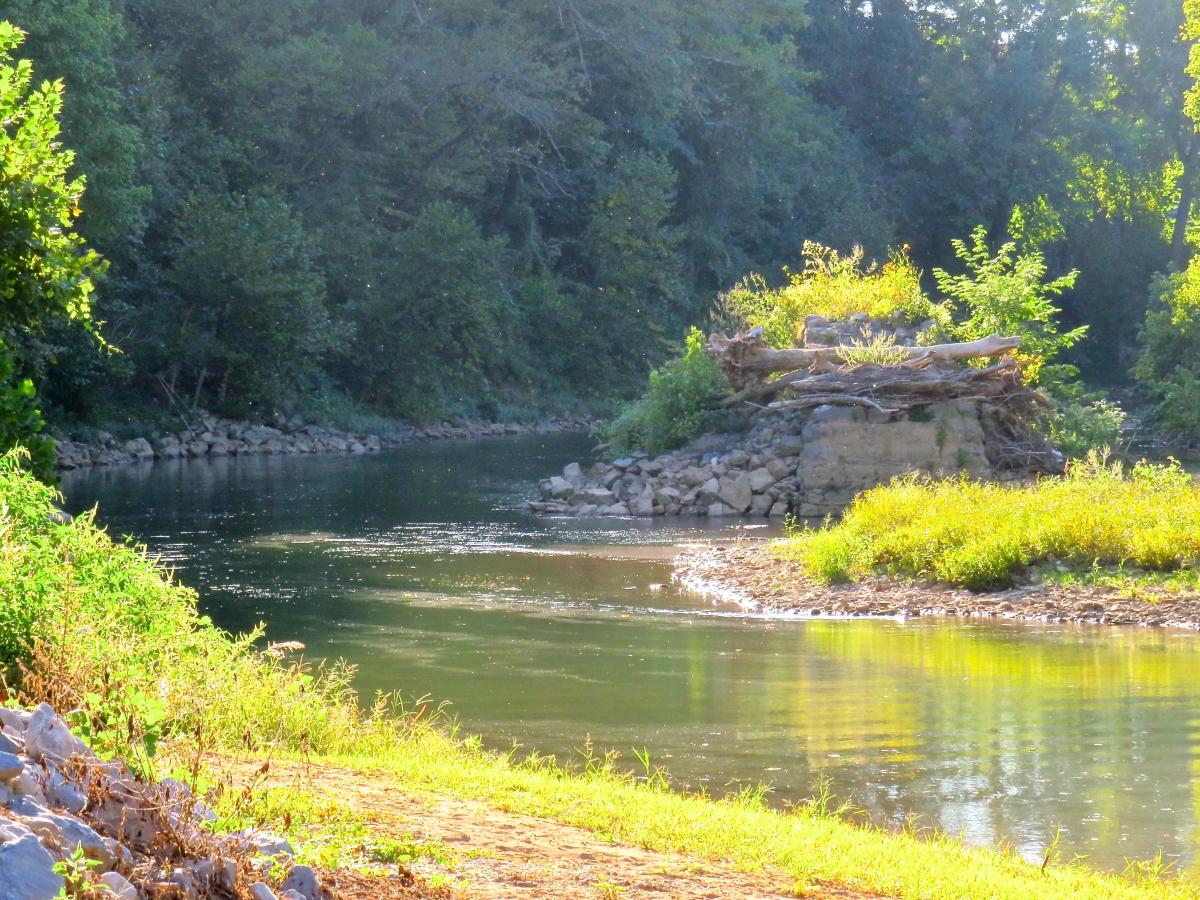 About 25 minutes east of downtown Clarksville, Port Royal State Historic Park is a rural 30-acre space that's a haven for history lovers. As a tobacco inspection post in the 19th Century, flatbeds stopped by, traveling the Red River to New Orleans. Today a visitor center and historical tours tell the history. Short trails follow a peaceful creek and the river bottom, and picnic areas are plentiful.
Historic Collinsville Pioneer Settlement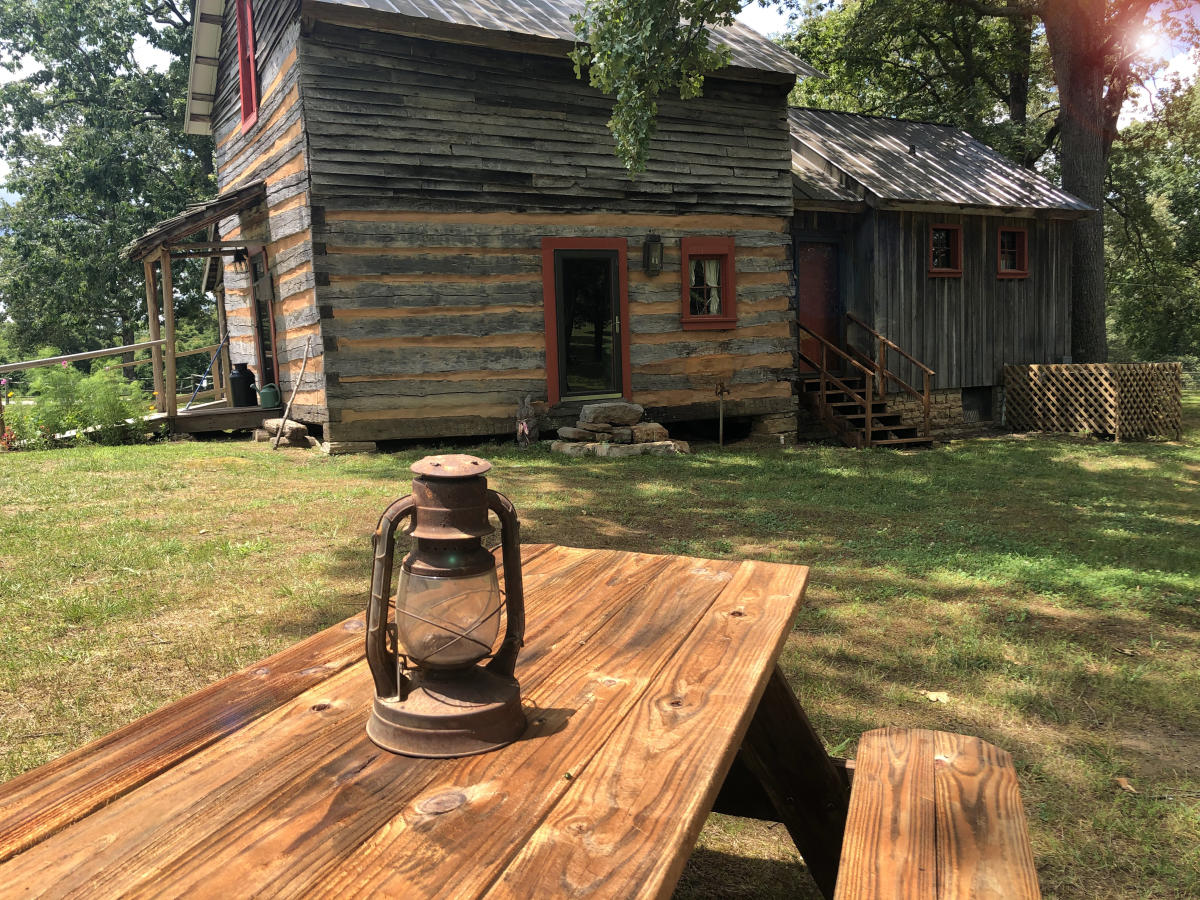 Spread over 40 rural rolling acres in south Montgomery County, the Historic Collinsville Pioneer Settlement is a step back into the slower-paced life and times of the 1800s. Sixteen homes and buildings from 1840-1900 are furnished with authentic period tools and décor, showing the contrast in living conditions before and after the Civil War. Tours are self-guided and weekend events are common; but otherwise, only the sounds of nature find their way through the trees. Benches and picnic spots give visitors a place to pause and breathe in the pristine country air.
Have you discovered other "quiet escapes" during your time in Clarksville? We'd love to hear about them. Drop us an email at info@visitclarksvilletn.com, or upload your photos to Instagram and tag us at #visitclarksvilletn. 
Learn More About These Places