As the weather turns crisp, the trees burst into brilliant color, and the sky transforms to a technicolor blue, Clarksville just might be at its finest in the fall. It's the perfect time of year for browsing the downtown shops, hiking the trails at Dunbar Cave State Park, or riding bikes on the Greenway -- and of course, you'll want to top off your outdoor activities with a delicious autumn-inspired meal at one of Clarksville's many fantastic restaurants. Here are a few of our fall season favorites:
The Mad Herbalist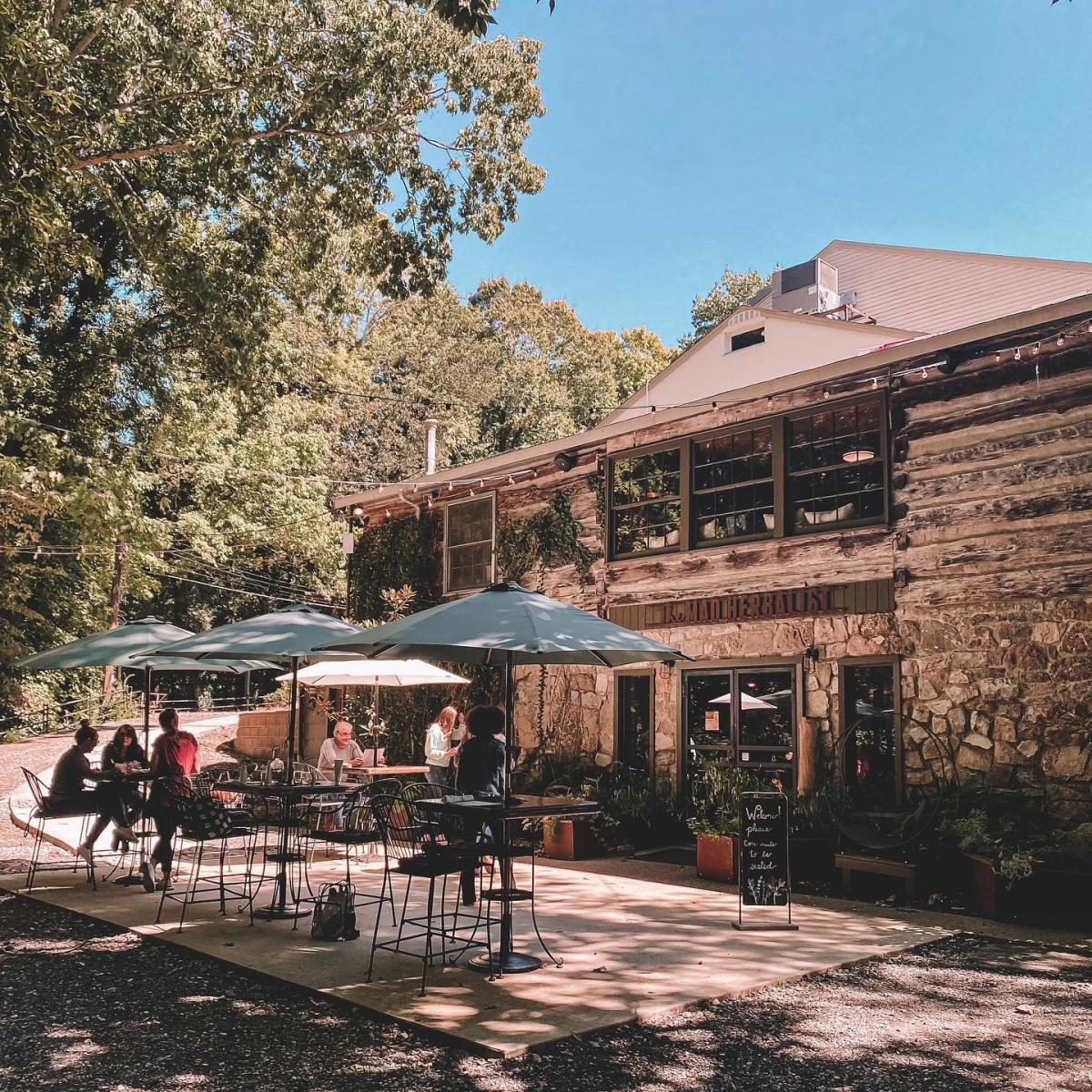 I like to think of The Mad Herbalist as the home Bilbo Baggins would have built if he moved to Clarksville, so as you can imagine, this cozy hobbit-like eatery and tea lounge is an ideal setting for an autumn meal. You'll find plenty of seasonal offerings on the menu right now, from butternut squash hummus to pumpkin cheesecake dip with cinnamon sugar-dusted chips to a sweet potato chai! Fall is also the perfect time of year to try The Mad Herbalist's wildly popular sweet cinders tea, a smoky lapsang with notes of cedar, balsam fir, and vanilla. Photo: The Mad Herbalist.
Silke's Old World Breads
This old-world European bakery and café will give you all the fall feels. Warm up on a chilly day with a steaming bowl of rosemary chicken and dumpling soup or schnitzel with creamy brie and mushroom sauce. Sip on a pumpkin spice latte. Savor a maple pecan cupcake. And don't leave without a hot loaf of Silke's fresh-baked bread - It's some of the best you'll find in Tennessee! Photo: Lindsay Ferrier.

Kohana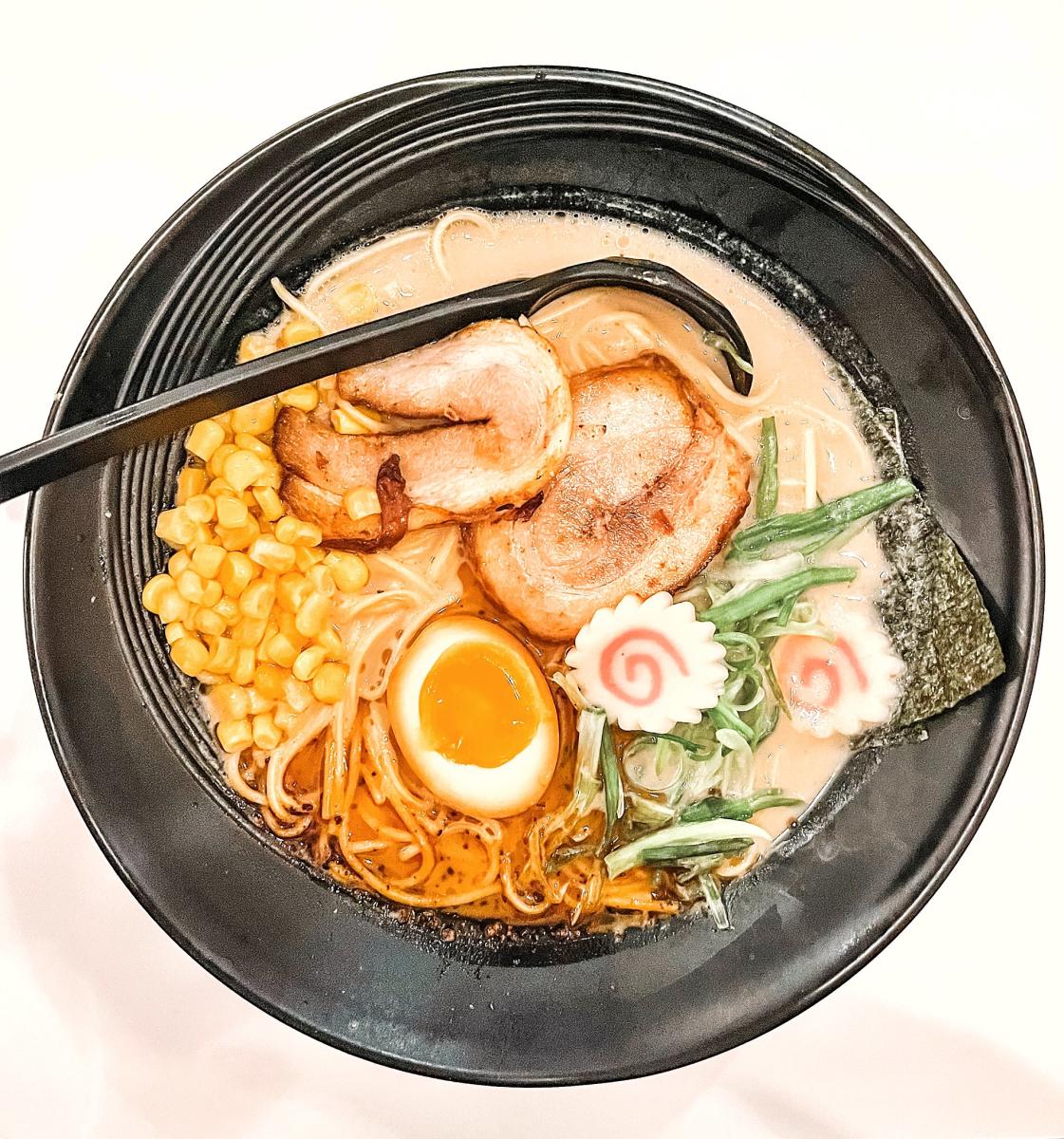 Ramen is all the rage right now and while dozens of Nashville's hottest restaurants are serving it up with great social media fanfare, I'm here to tell you after much trial and error that the absolute best ramen in the region is right here in Clarksville at Kohana Sushi & Ramen. Order up a steaming bowl of the Tonkatsu Black and you'll be face to face with a large bowl of ramen in a thick, creamy pork broth topped with pork belly, marinated egg, naruto fish cake, and black garlic oil. It is heavenly, it will haunt your dreams, and it will warm you right up on a chilly fall day. Photo: Lindsay Ferrier.
Strawberry Alley Ale Works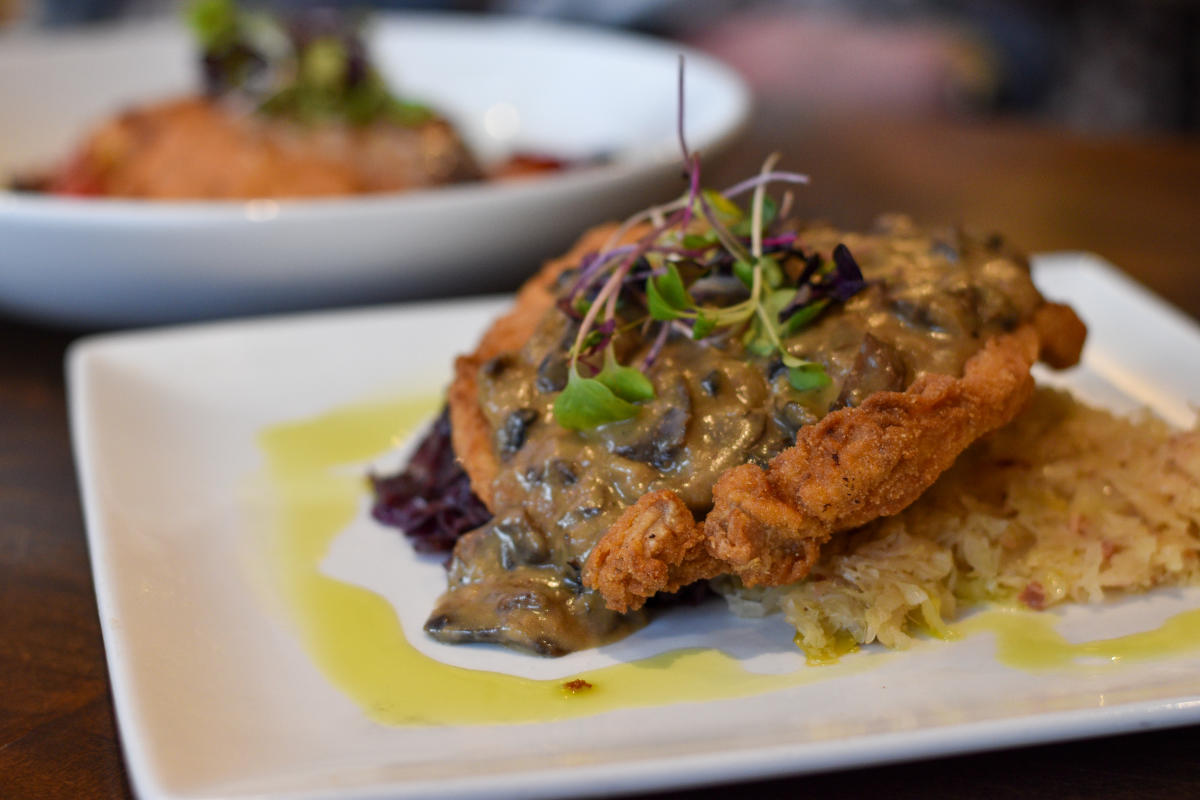 It definitely feels like fall right now at Strawberry Alley Ale Works. The craft beer brewery and restaurant has a special Oktoberfest menu that includes a pretzel burger, chicken schnitzel, and a bratwurst sandwich. Seasonal brews include a dry stout with hints of chocolate and coffee and a dark beer brewed with pumpkin and spiced with cinnamon, ginger, and nutmeg. Whatever your order, don't skip Strawberry Alley's scrumptious beer cheese soup, made with their house-brewed 1820 Kölsch. It's divine.
Miss Lucille's Café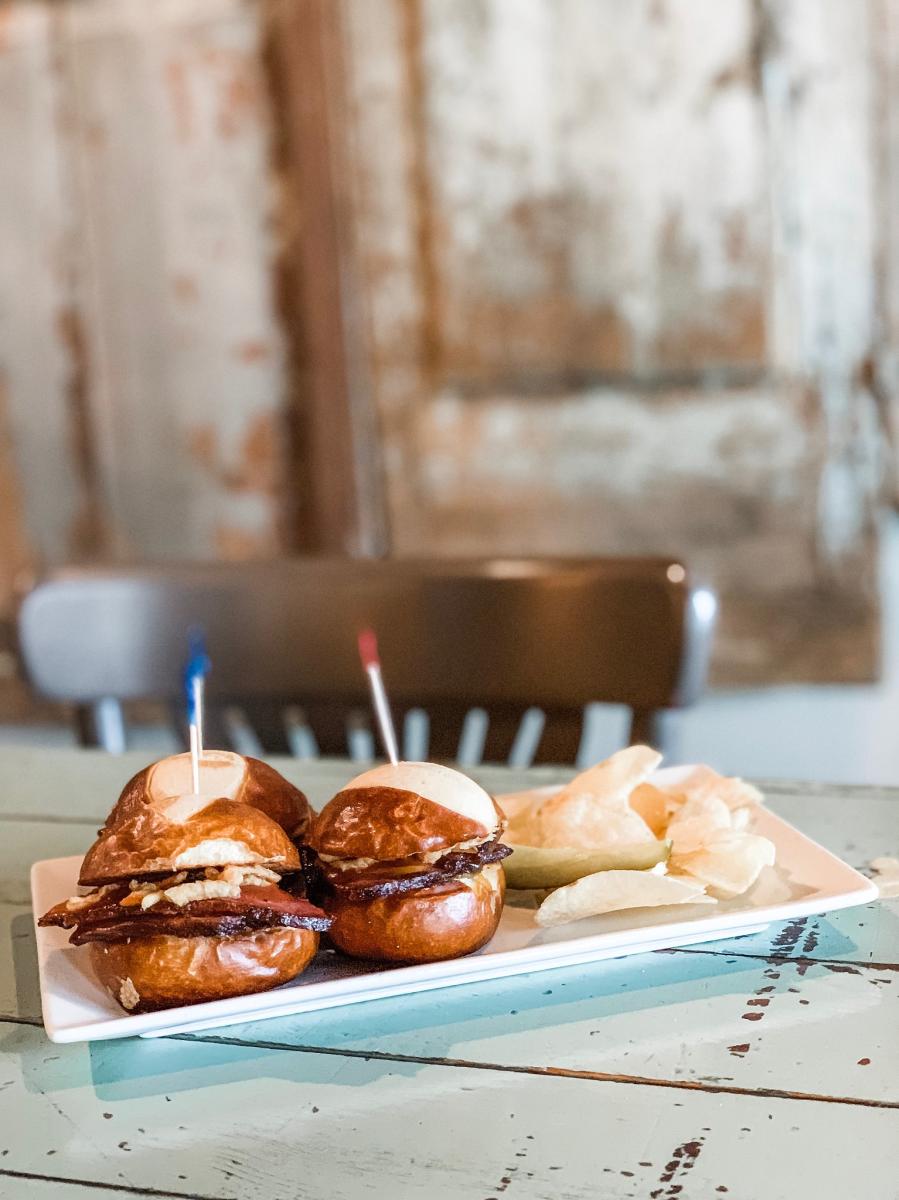 Inside the vast Miss Lucille's Marketplace, you'll find a true Clarksville treasure: Miss Lucille's Café. Pair an artisan sandwich like Uncle Red's reuben or the brisket pimento melt with one of Miss Lucille's soups of the day (favorites include creamy potato and cheesy steak and broccoli) and you have a savory autumn meal that can't be beat. And while everything I've tried on the menu has been fantastic, I have to say that Willie's brisket sliders, served on a pretzel roll with french fried onions, hold a very special place in my heart and my stomach.
Johnny's Big Burger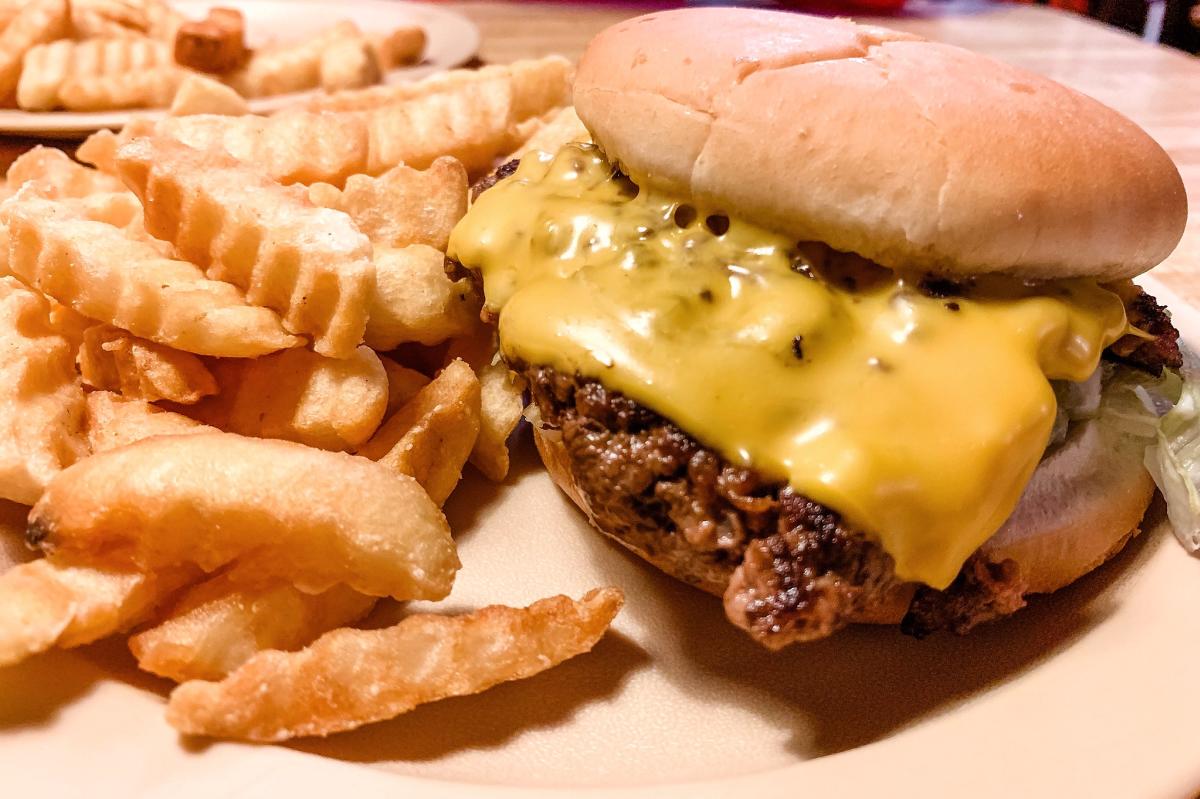 When a burger joint has stayed in business for more than half a century, you know it's got to be good! Something about autumn always makes me feel nostalgic and if you're in that retro kind of mood, Johnny's Big Burger is definitely the place you'll want to go. You can't beat their burgers and fries, but the true star of the show here is Johnny's warm honeybun topped with ice cream for dessert. Trust me when I tell you it is worth every single calorie. Photo: Lindsay Ferrier.
Smokin Chikin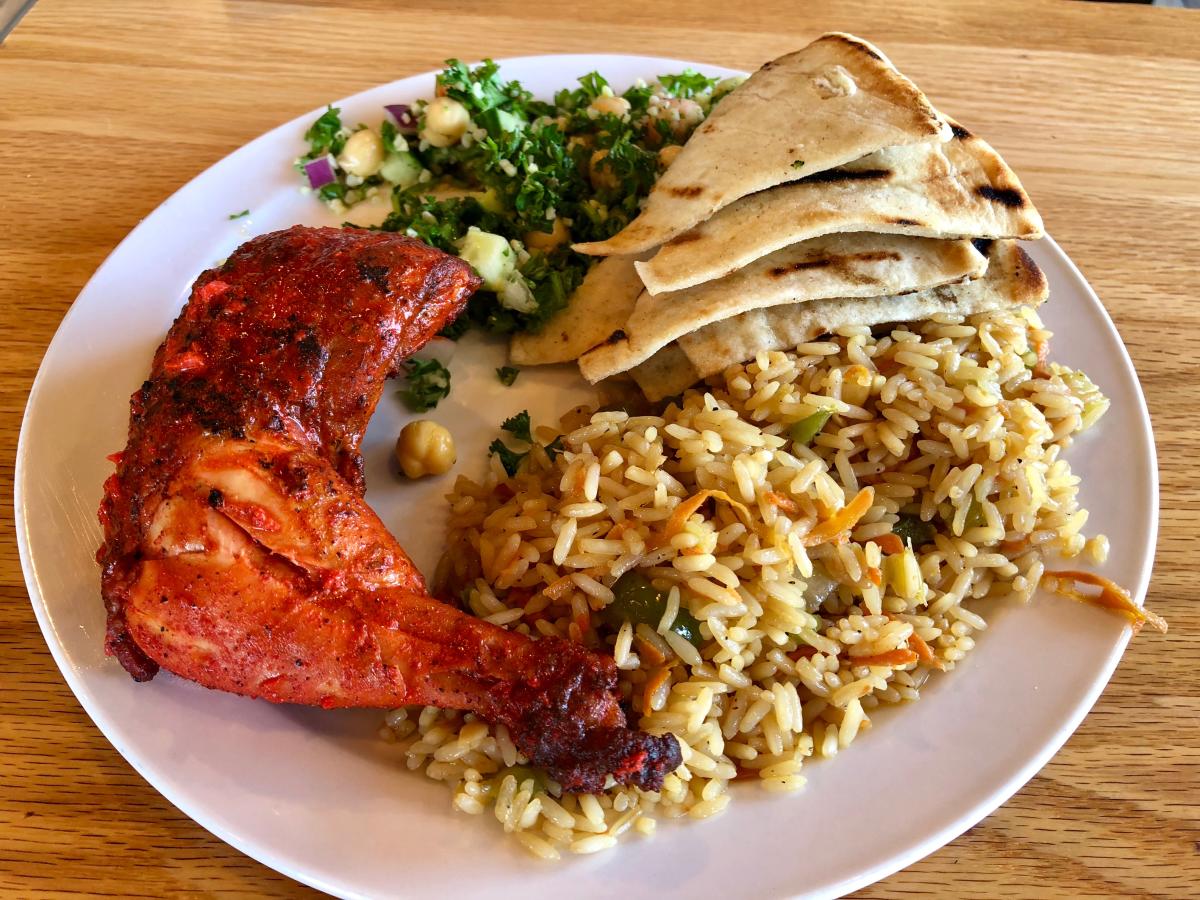 If you really want to treat yo'self, I suggest you make your way straight to Clarksville's Smokin Chikin, where the marinated rotisserie chicken is almost too good to be believed. Choose either rotisserie chicken, wings, or pulled chicken, select from incredible marinades like Peruvian La Brasa, Tandoori, or Jamaican Jerk, add on an amazing side (two of our faves are the loaded potato soup and the island fried rice), and you've got yourself one incredible meal. If you want to amp things up in honor of fall, I suggest you try the buffalo chicken-loaded mac and cheese or the chicken-loaded fries. It's hot. It's spicy. It's perfect for a football game day or -- let's be honest -- any day at all.
Campbell's Kitchen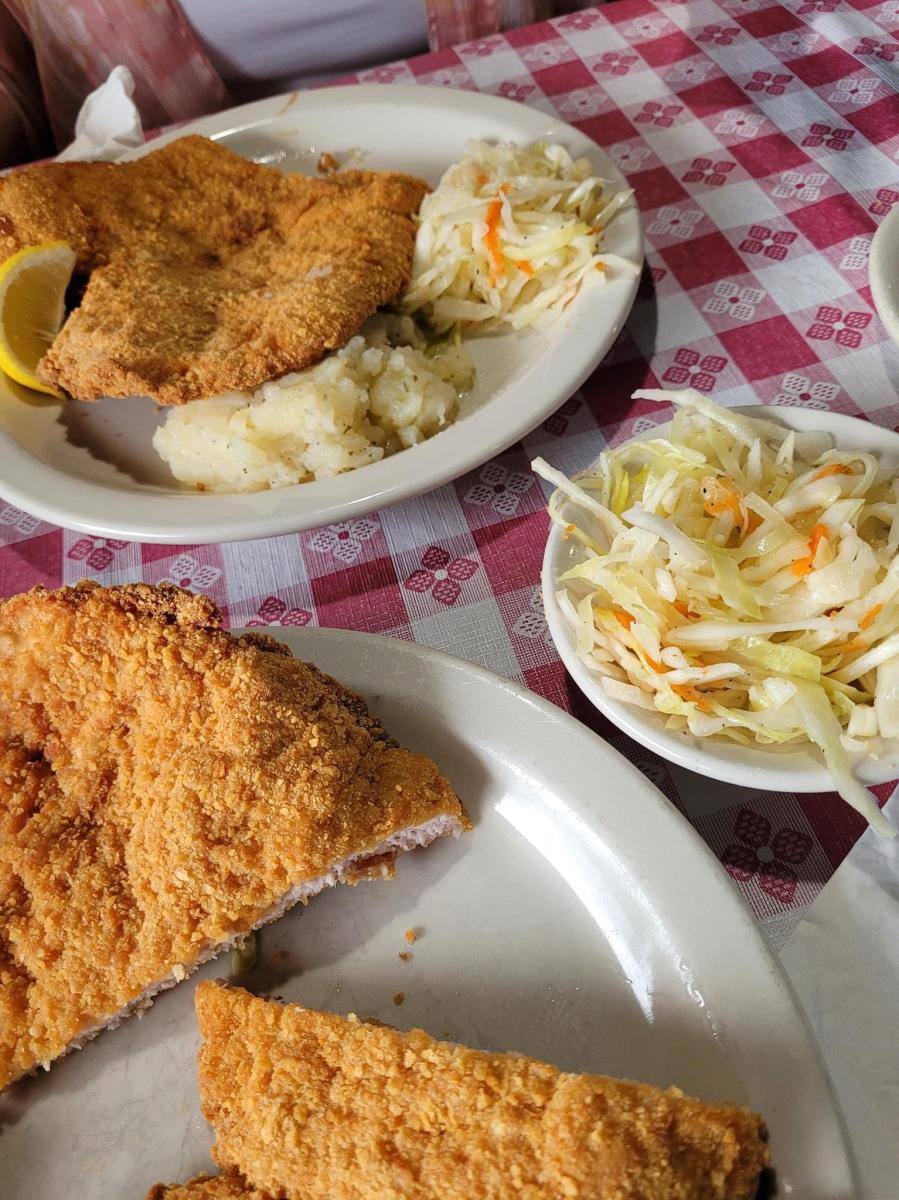 For a true insider's experience, head to Campbell's Kitchen, which features German and Korean cuisine done right. Customers here rave about the Jägerschnitzel, the schnitzel sandwich, and the bulgogi in particular. In fact, more than a few well-traveled reviewers say Campbell's Jägerschnitzel is the best they've tasted in the United States! Campbell's Kitchen is a true Clarksville mainstay, with a cozy, mom-and-pop feel that's perfect for fall and cooler weather. Photo by Brandy Rittenberry.
Clarksville Breweries
Autumn is prime time for craft beer and Clarksville's local breweries are coming out swinging. Evill Nash Brewing Company has concocted a decadent peanut butter brownie imperial stout and a lighter caramel apple ale. Downtown, Trazo Meadery is welcoming fall with mead and cider stingers that I'm dying to try for myself.