Clarksville, Tennessee is a town bursting with life and purpose. Walking around the sunny, red-brick downtown area, I couldn't believe how much there is to do in Clarksville. Each block is full of local restaurants, trendy boutiques, art galleries, coffee shops, historical buildings and statues, hair salons, repurposed buildings, green spaces, antique stores, murals, and more. Many businesses are proudly Veteran-owned. There's something new around every corner, and I had a packed day of adventures without ever having to leave the three-block area!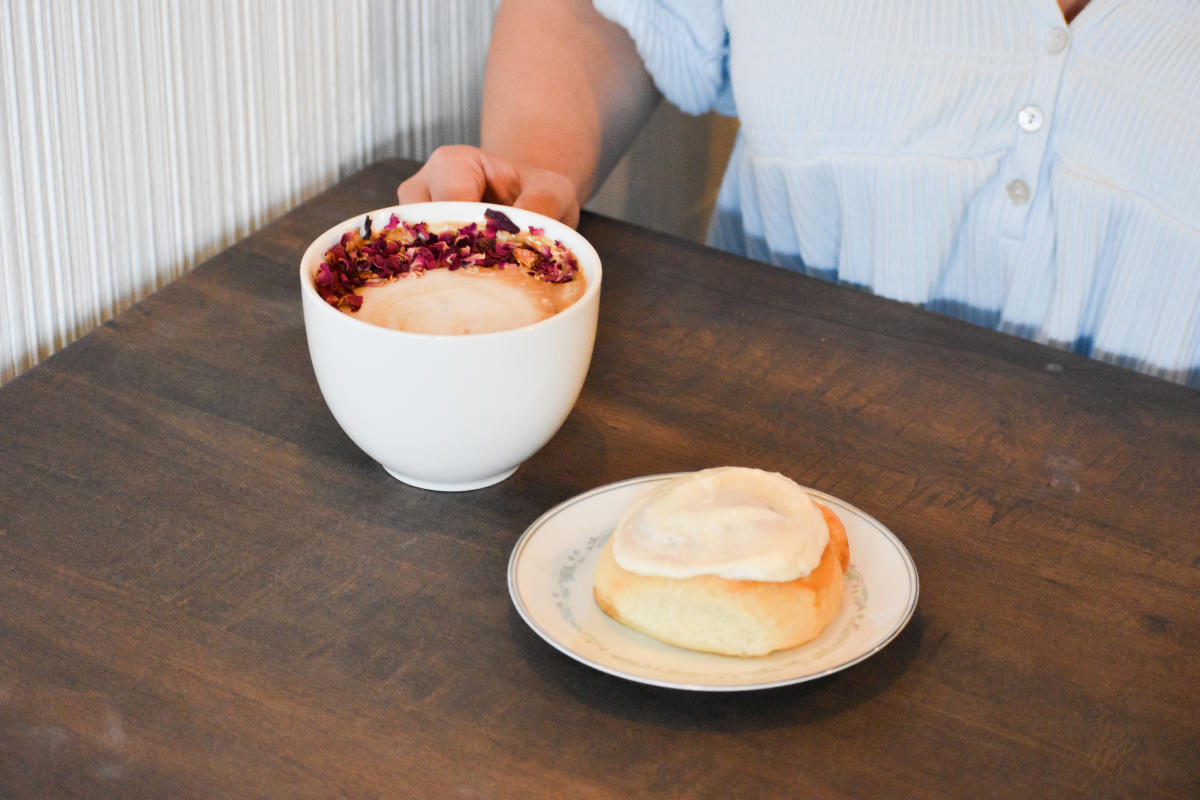 Founding Frothers Coffee
Breakfast calls for coffee, so I popped into Founding Frothers, an American history-themed coffee shop. Each month, they rotate the artwork to celebrate different aspects of America, and for Black History Month, they featured African American art and historical figures. After chatting with the barista about her recommendations, I ordered the Honey Rose Latte — one of the few not named after a historical figure — and it came sprinkled with actual rose petals. Founding Frothers sure knows how to do specialty coffee. Madeleine's Place, a French bakery and bistro just across the street, is full of pastries and delicious treats that go perfectly with a steaming cup of joe. If you're in Clarksville during the weekend, try brunch at one of many restaurants like Strawberry Alley Ale Works, Upstairs at Strawberry Alley, Yada on Franklin, and The Mailroom!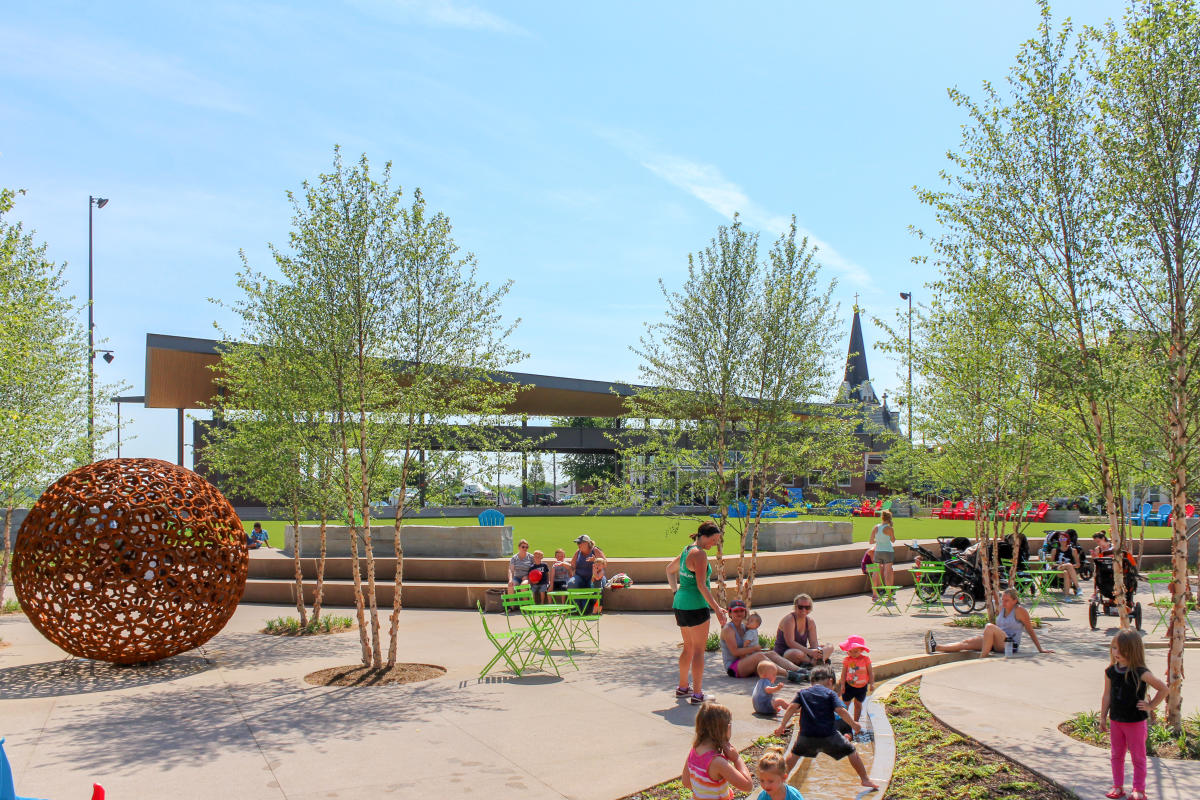 Downtown Commons - Photo Courtesy of Jessica Tejera
My next stop was the Downtown Commons, a greenspace designed for community events that's popular with all ages. Even in the early hours, there were kids playing near the fountain and people having morning picnics. Downtown Commons opened in 2016 and hosts events on the stage and lawn like Downtown @ Sundown (live music twice a month May–October), Sunset Yoga, Movie Nights (once a month May–September), Worship Nights, Outdoor Game Nights, and interactive children's days in the summer like Imagination Playground. It's an incredibly versatile space and is always bustling with fun and activity no matter what time of year.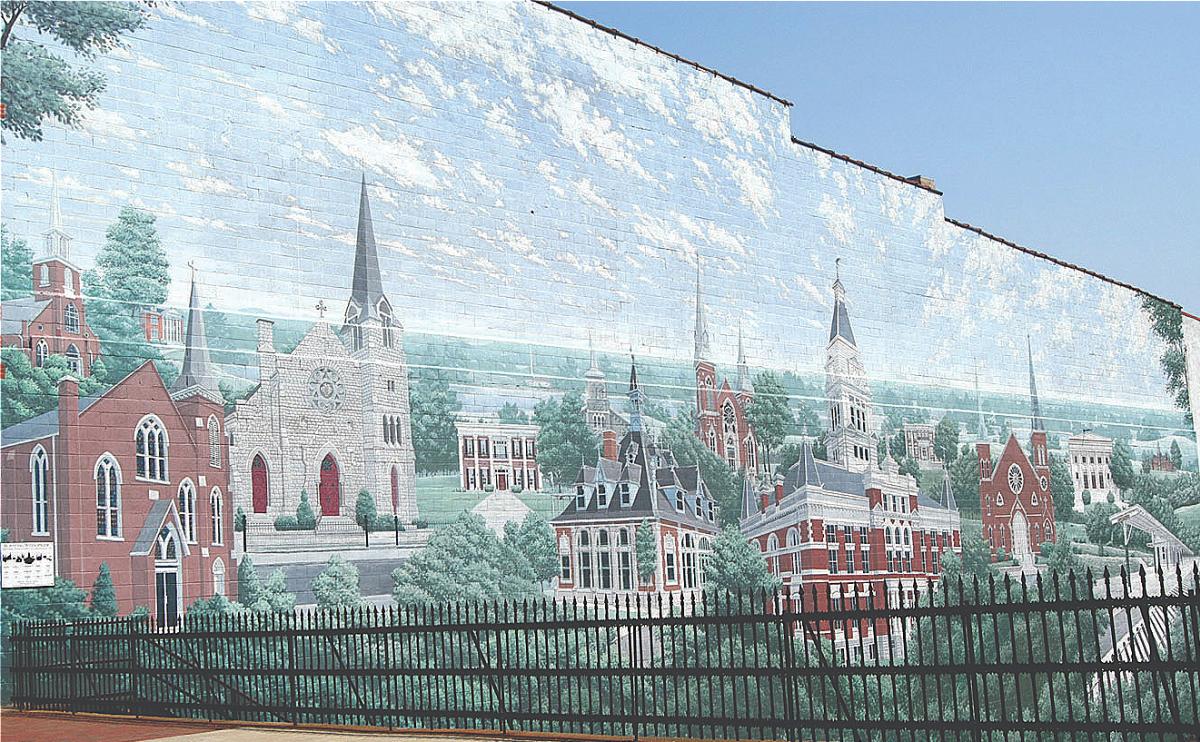 Bursting With Pride Mural
Almost every business in downtown Clarksville is housed in beautiful old red brick buildings. The town has really utilized the space and leaned into history while embracing the new. Local art is everywhere, from two-story murals of the town — one even looks like Starry Night! — to the Children's Fountain. Statues in the Public Square celebrate historic members of Clarksville, like John Montgomery, Lenora Witzel, and Frank Sutton, as well as Clarksville's history itself, like the Tennessee Triumph Women's Suffrage Monument. On Saturdays in the summer, the Clarksville Downtown Market opens up in the public square, featuring local vendors with produce, handcrafted goods, flowers, soaps and lotions, and more alongside food trucks, live music, and even a petting zoo.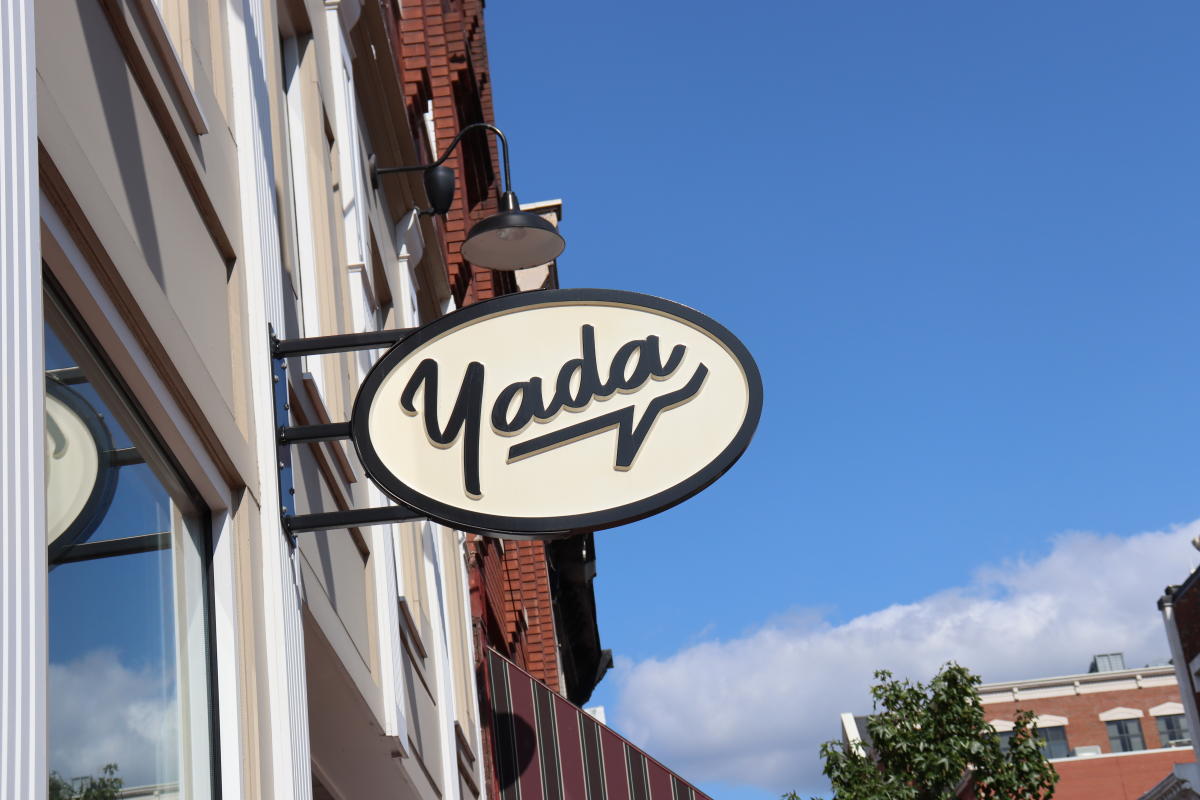 Yada on Franklin
You can add your own art to Clarksville's scene at Artlink or check out local artist Olasubomi's gallery around the corner from the &Vinyl record shop. Ola paints murals all around town, and he even created one inside Yada on Franklin, Clarksville's only cicchetti-style restaurant. I stopped there for lunch, and as I munched on spicy and cheesy Peppa Bites, a yummy Burrata Caprese Sandwich, and a side salad with house-made Caesar dressing, owner Darla stopped by my table to chat. She regularly checks in with her customers, making the upscale restaurant feel like a family space. I liked the food so much that I returned for dinner the next night with a friend to share some tortellini, brussel sprouts, and chocolate cake: cicchetti-style! Downtown has no shortage of great places for lunch like Arapaap, Fanelli's Deli + Market, and more. For lighter fare or happy hour, swing by Skyline 500, Pinky's Up Afternoon Tea, Trazo Meadery, or The Vine!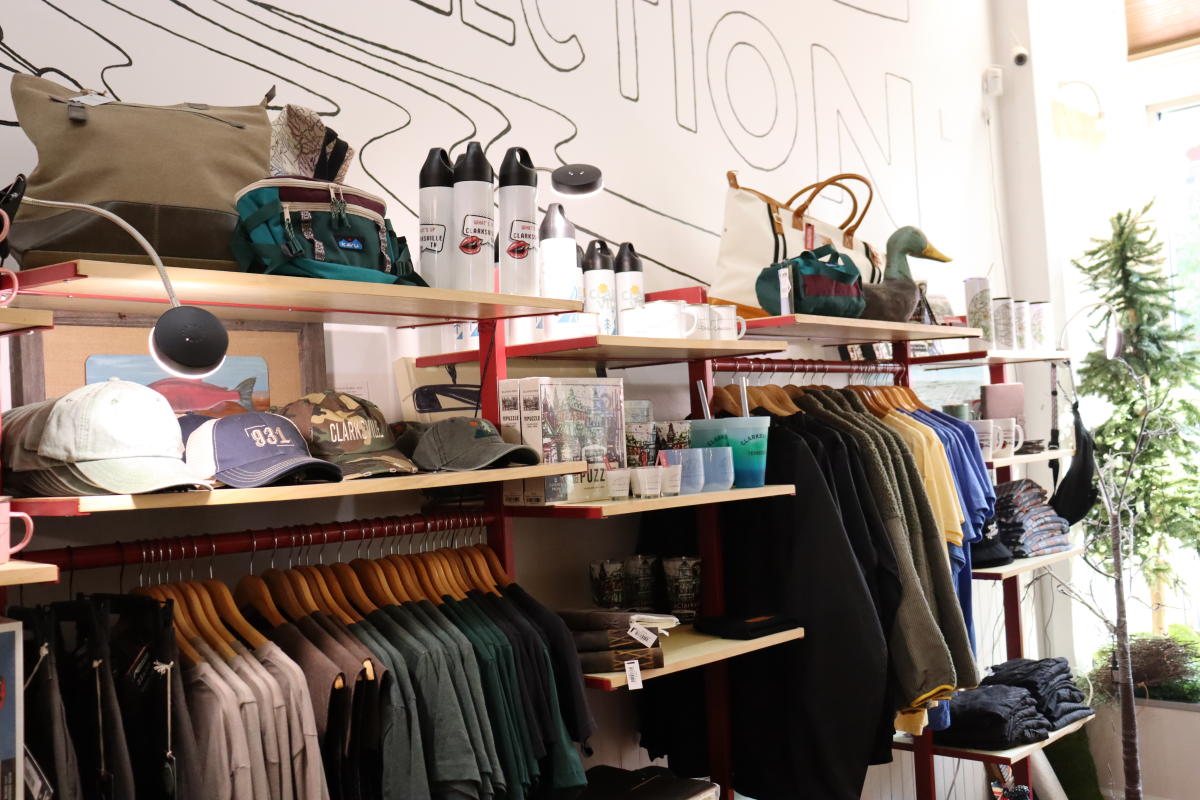 Clarksville Collection
After lunch, I browsed the numerous boutiques and shops. Wedding Belles is a bridal boutique destination, and City Market houses multiple clothing and decoration shops including Made By Adelaide, Trendy Rooster, and 931 Kicks and their stylish sneakers. Mildred and Mable's Mercantile has almost every gift and knick-knack you could ever want, and as soon as I walked inside, I wanted to buy half the store's stock of candles, journals, kitchenware, and food. I loved that The Clarksville Collection champions aspects and members of the town and features magazines, apparel, accessories, and more to help you remember your stay. Pups Plants + Goods carries a unique selection of plants, gifts, and vintage goods. I knew I couldn't stay long or else I would end up with too many cute new plant babies to take home.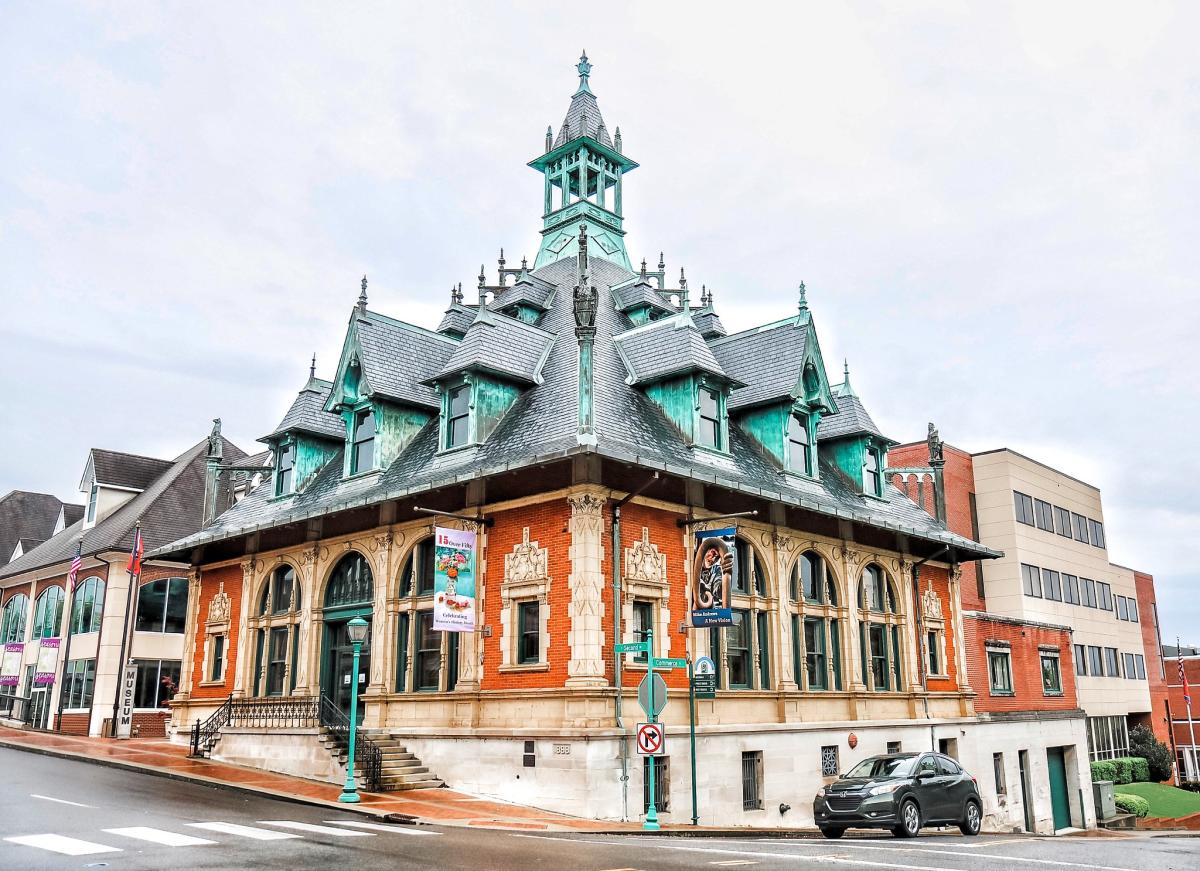 Customs House Museum & Cultural Center - Photo Courtesy of Lindsey Ferrier
Across the street from Yada on Franklin is the Roxy Regional Theatre, a space that has showcased movies, musicians, plays, and musicals since the early 1900s and currently puts on ten mainstage events each year. I took a stroll past the Historic Montgomery County Courthouse, restored and rebuilt after a devastating tornado in 1999. The courthouse is one of many architecturally stunning buildings and houses located around the downtown Clarksville area. Just up the street from the courthouse is another important structure to Clarksville: the Customs House Museum and Cultural Center. The Customs House was a post office and the office of an electrical company before it became a museum in 1983 and expanded in 1996. The museum features permanent exhibits that celebrate Clarksville's history, culture, and prominent politicians and athletes as well as containing an interactive educational area for children to blow bubbles, catch fake fish, and learn about the world and trade skills. The museum also features rotating exhibits. As a fan of landscape art, I particularly enjoyed the exhibit of nature paintings by Roger Dale Brown.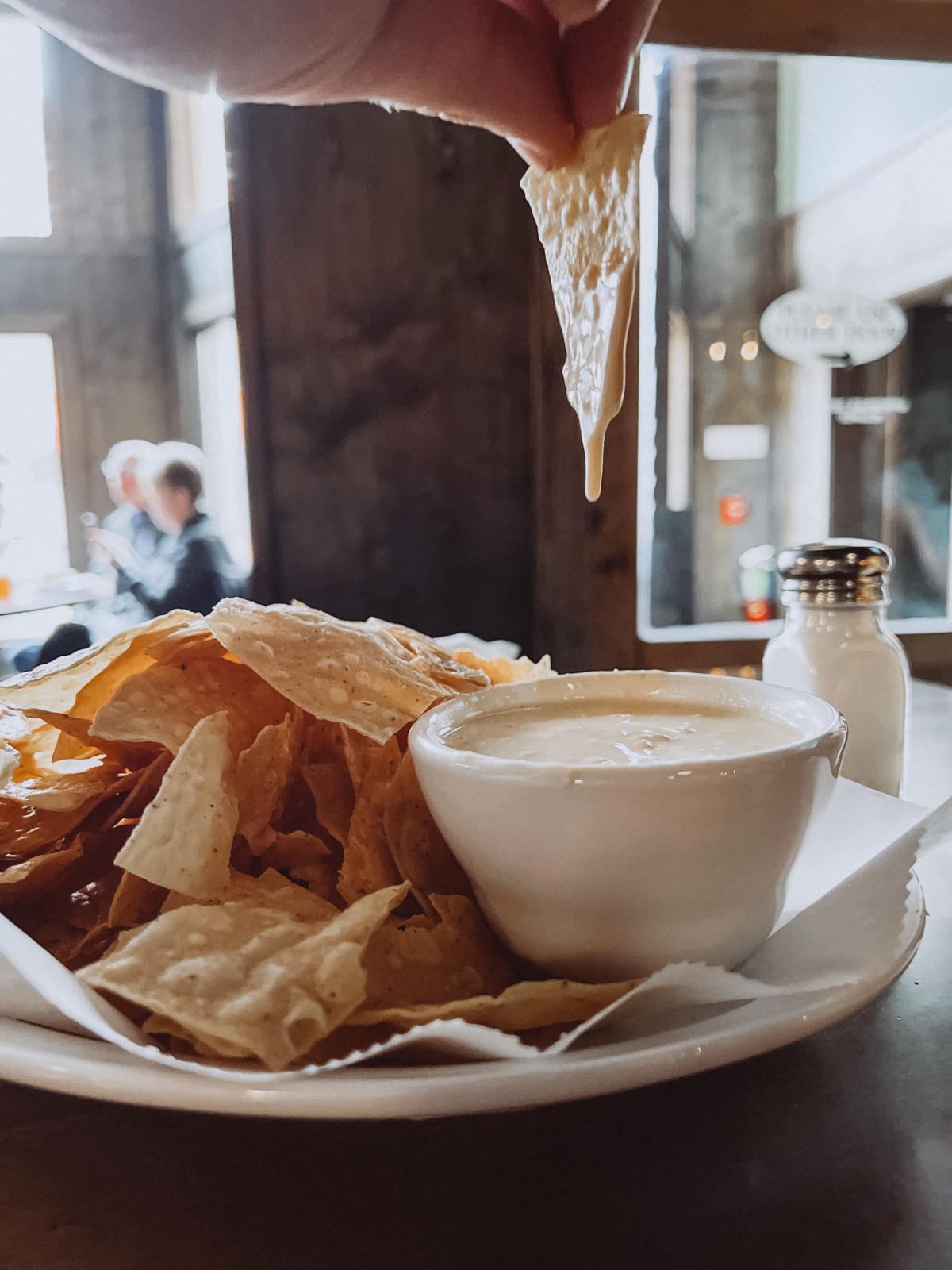 Blackhorse Pub & Brewery Beer Cheese Dip
I ate dinner at Blackhorse Pub & Brewery, a local favorite with a packed house. The spicy Beer Cheese Dip is the most-ordered item on the menu for a reason, and my Greek salad with grilled chicken was the perfect meal to end the day with. Blackhorse's upstairs taproom features their own signature brews, but I opted for a dry martini with three of the biggest olives I've ever seen. Most restaurants in downtown Clarksville are open for dinner, so try checking out Edward's Steakhouse, Trattoria di Cat, Yada on Franklin, Strawberry Alley Ale Works, Upstairs at Strawberry Alley, Joe's Garage, and The Mailroom.
My trip to Clarksville was a whirlwind, but every single person I met in the shops and restaurants was warm, welcoming, friendly, and present. I left feeling a huge sense of communal support between these small businesses downtown that want to help each other succeed. You'll want to stay longer than a day or two to fit all Clarksville has to offer into your itinerary!