Sometimes when you travel, you want to stay in a place that feels more like home than the commercialized vibe of a hotel. Sometimes, hotels are more convenient, but other times you may want a chic girls' hideaway or a place to cook and do laundry to sustain the family for a longer stay. This is where Airbnb come into play. They allow you all the basic travel amenities and much more. Here are some of Downtown Clarksville's most chic and cozy Airbnb's with plenty of personality for a themed trip or a unique destination experience.
1. The Adorable Tiny Home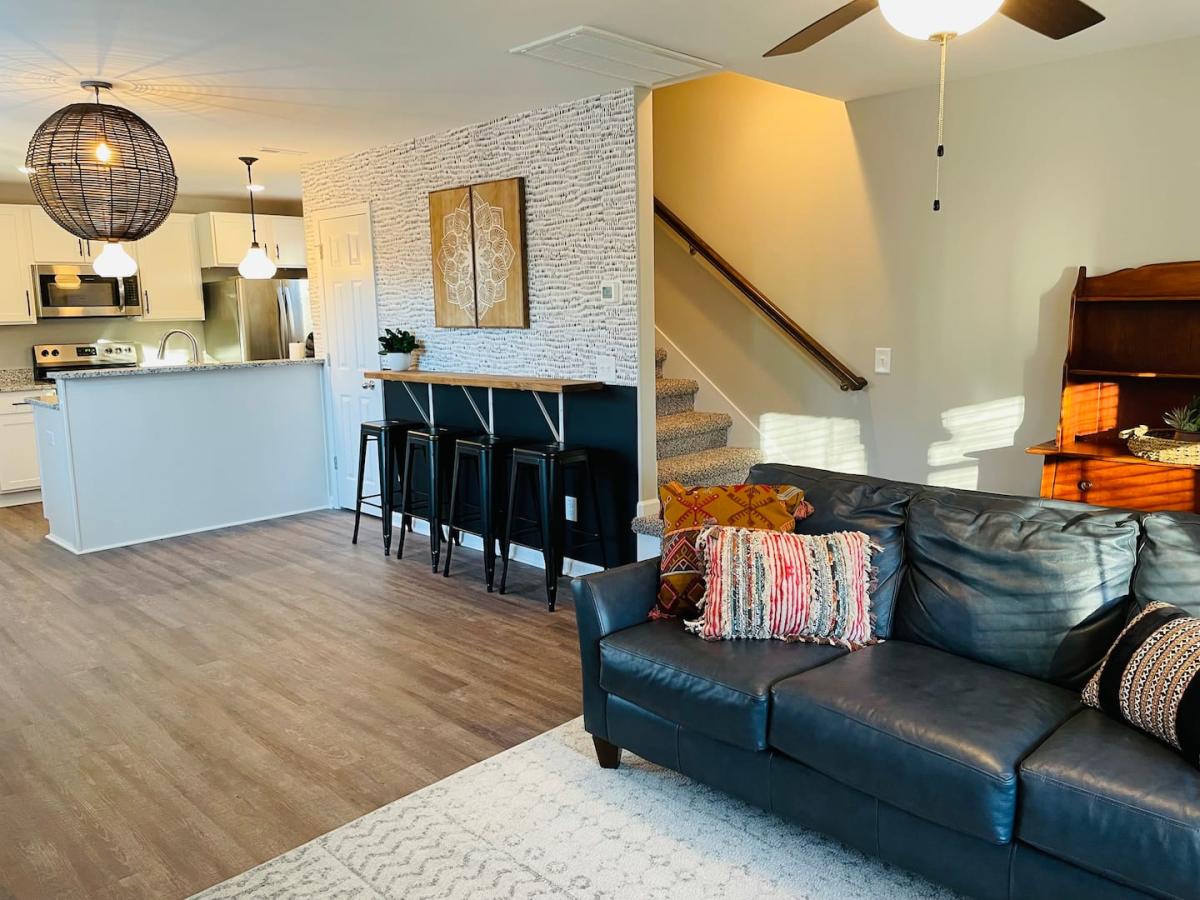 Tiny homes have gained popularity over the last several years as many travelers want to enjoy the standard amenities of a regular-sized house in a smaller space. This newly-finished 3 bedroom/2 bath home is ideal for any of our tiny house enthusiasts. This chic little bungalow can sleep seven and is fully furnished for an extended stay. To see more photos and information on how you can stay at this adorable tiny home, on your next visit, click here. 
2. The Lucinda Loft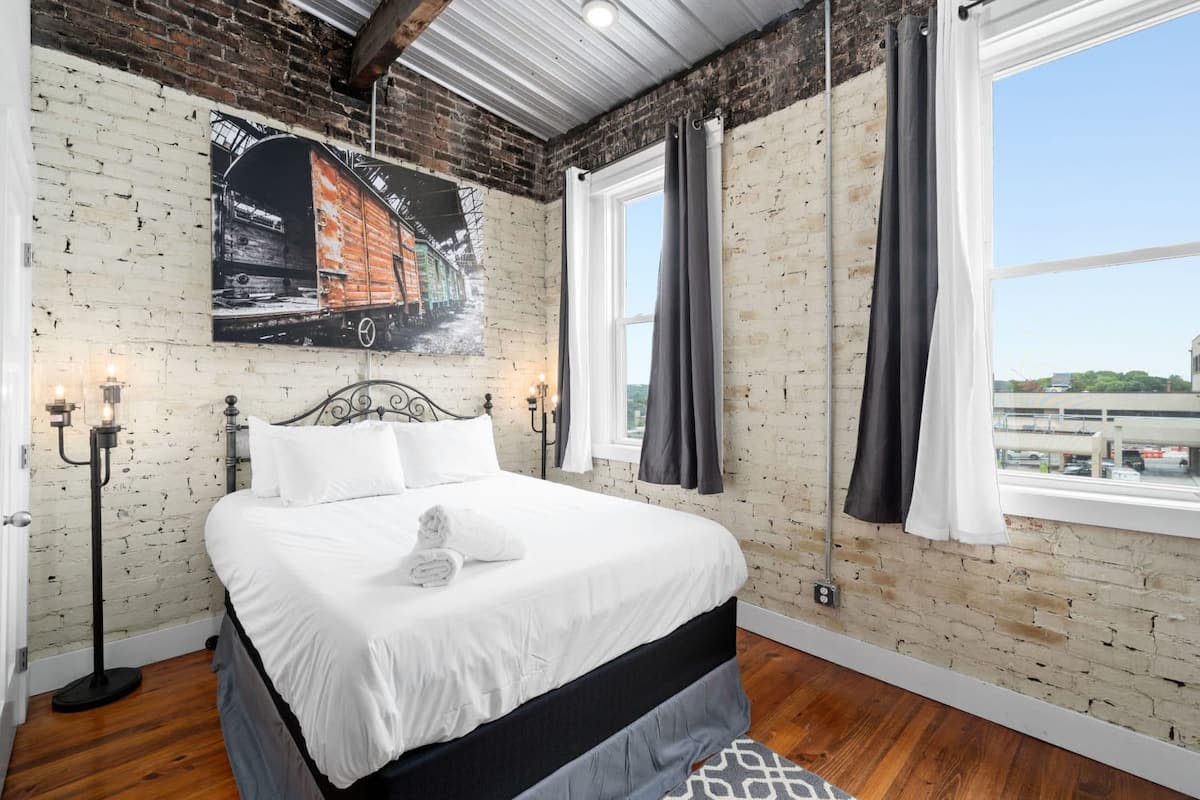 With its exposed historic brick and industrial milled beams, this open-concept studio loft is the quintessential spot to reside if you truly want to experience the charm of Downtown Clarksville. Nestled in Strawberry Alley, you are just steps away from local favorites like Founding Frothers Coffee, Pups Plants + Goods, Madeleine's Place, Frozen Fuel, and Strawberry Alley Ale Works. On the neighboring block, you will find even more unique shops, restaurants, and public art on Franklin Street. To plan your trip downtown, be sure to download our Visit Clarksville mobile app.
3. Industrial Getaway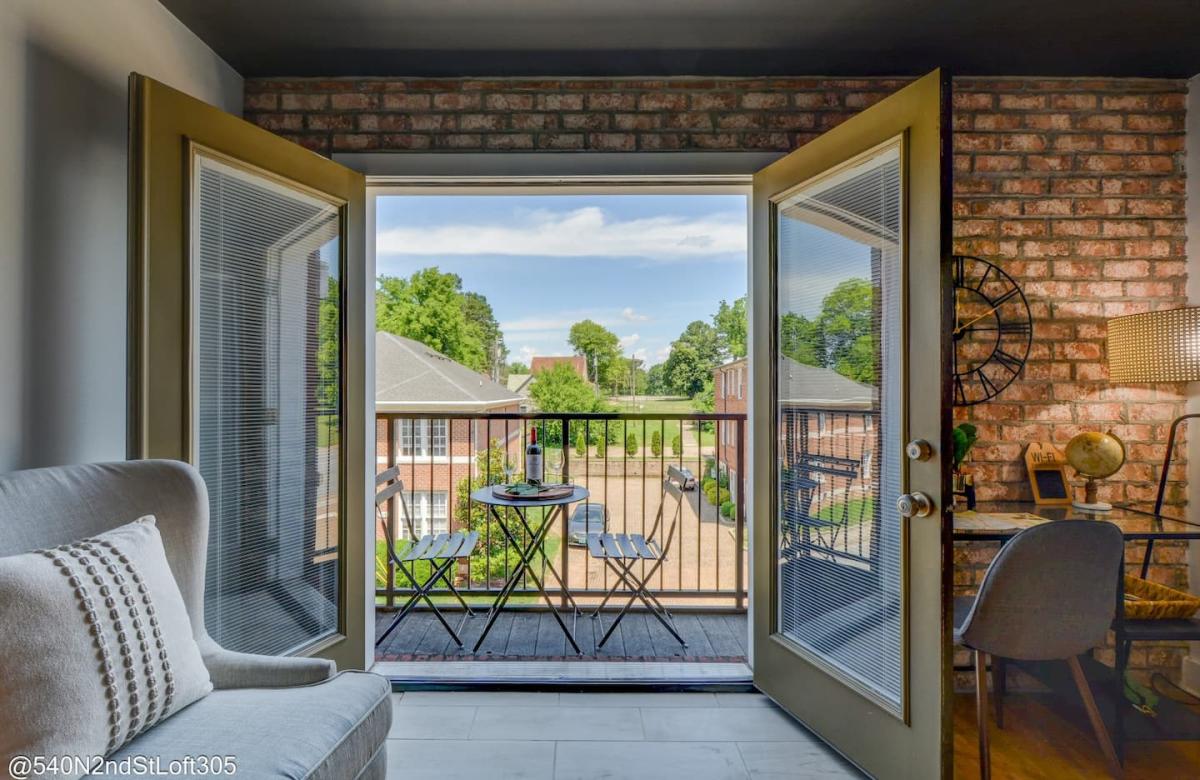 Are you searching for that quaint downtown feel but with a little more space? Look no further than this modern loft located in the Emerald Hill Historic District. Just three blocks from the F&M Bank Arena and other downtown attractions, this Airbnb offers luxurious amenities and a beautiful open space for playing games, dining on takeout from a local restaurant, or catching up on your favorite show. Enjoy a beautiful morning sipping coffee or tea on the private balcony as you start your day.
4. The Destination Home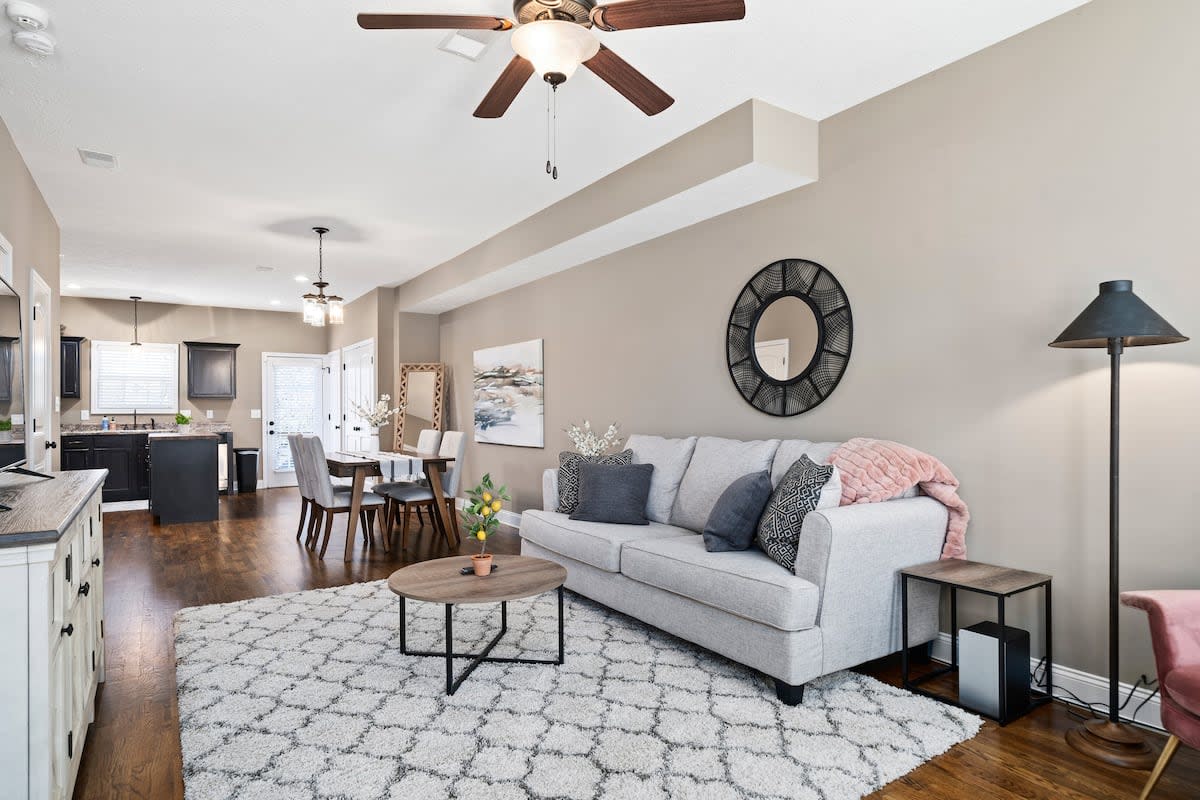 This next home is the perfect spot for an extended stay vacation. This spacious listing is best suited for those who are traveling with multiple people or want some room to sprawl out. With close proximity to Downtown Clarksville and only a short drive to Fort Campbell, this property is convenient for all of Clarksville's must-see attractions. Nearby dining, shopping, and recreation will round out a highly memorable stay in the Clarksville area.  Click here to book this Airbnb for your next visit to Clarksville. 
5. History in the Architecture - "The Avenue"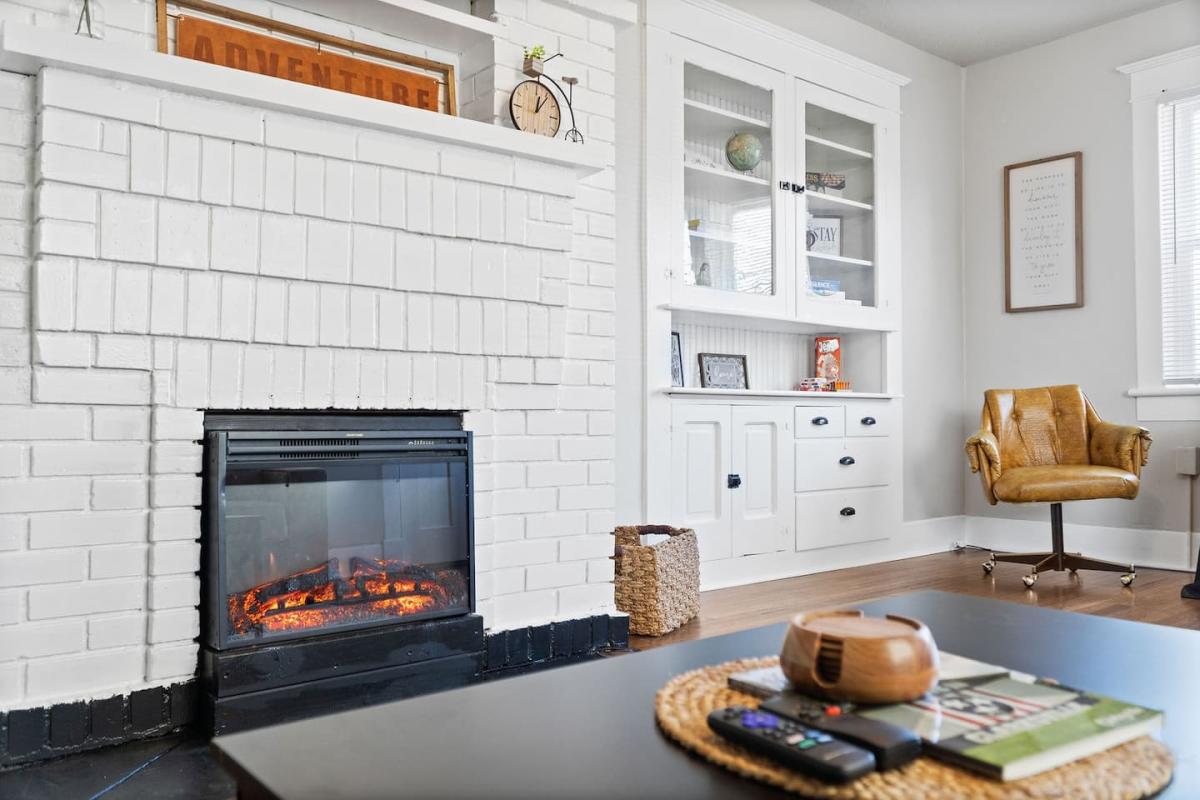 Clarksville is no stranger to renovation. In a city where old and rustic meets modern and chic, there is no doubt that this 1930s house is "fixer-upper" worthy. (Just look at the photo!) This home offers a fresh new way to experience the history of Clarksville. It's a unique option for those who need a family or friends weekend adventure without breaking the bank. With a full deck and spacious backyard, there are plenty of ways to make this one-of-a-kind homestead your choice for a terrific time in Clarksville. Make "The Avenue" your place to stay on your next visit.
6. The Pink House
Looking for all the photo ops? This vintage-inspired Airbnb is one that is guaranteed to catch anyone's attention. That's right, a pink house. Located in the heart of a revitalized neighborhood, minutes from downtown and many other attractions, this "little pink palace" will have you booking your stay in no time. Its elegantly designed interior makes this older home look like a spectacular Southern Living-inspired front cover. A newly refurbished back courtyard makes an intimate space for outdoor dining, relaxing with a good book and local libation, or hosting a small wedding or reception. The Pink House is the ideal location for a bachelorette weekend or girlfriends getaway.
7. The Old Clarksville House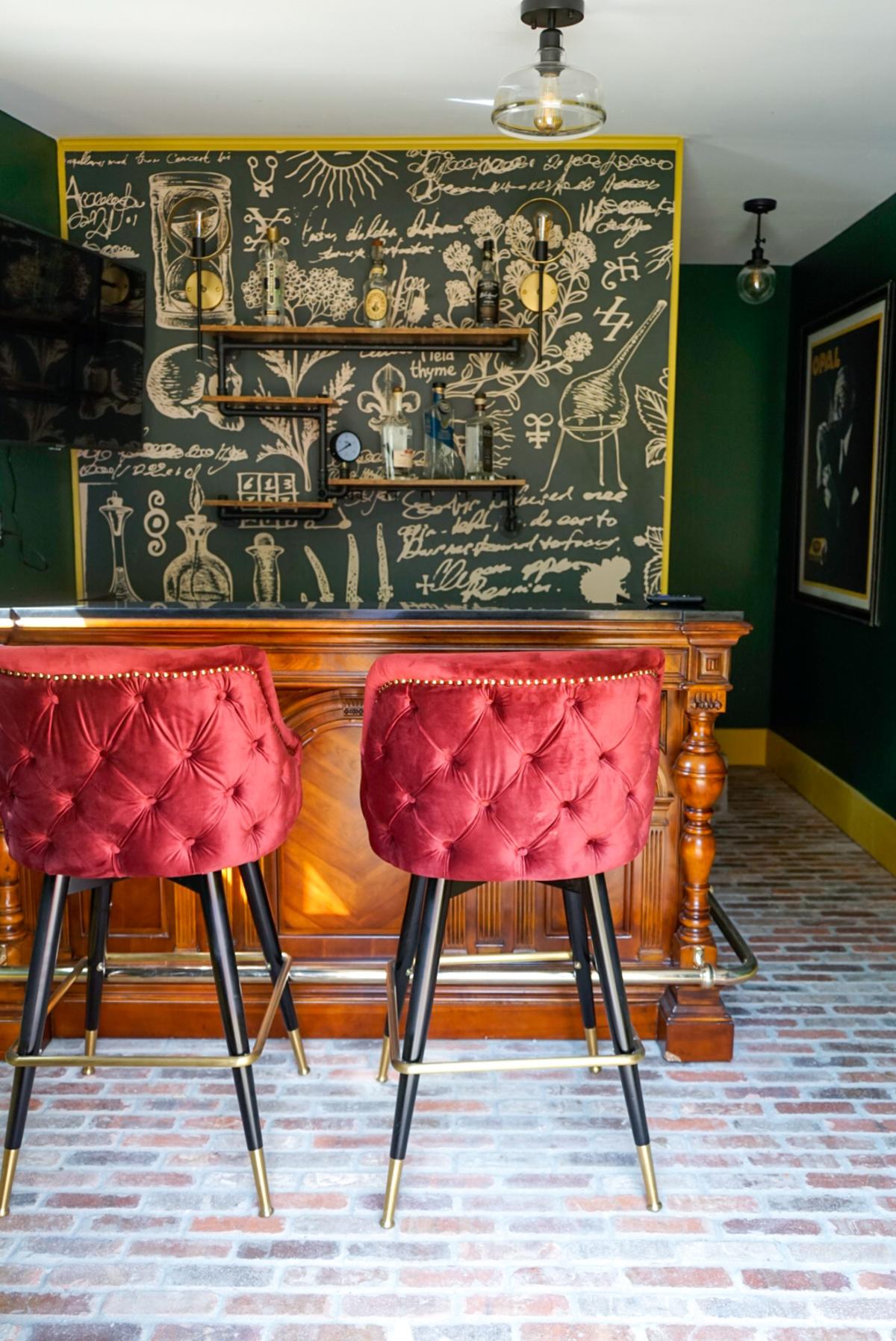 Right next door to The Pink House is this charming home perfect for the libation lover. With curated decor, antique furniture, and a speakeasy hidden behind a wall panel, this Airbnb is one you are sure to remember forever. The Old Clarksville House is as accommodating as it is quirky. With 3 bedrooms, in-unit laundry, and a private backyard with covered seating, you are sure to feel at home in this space.
8. Homer House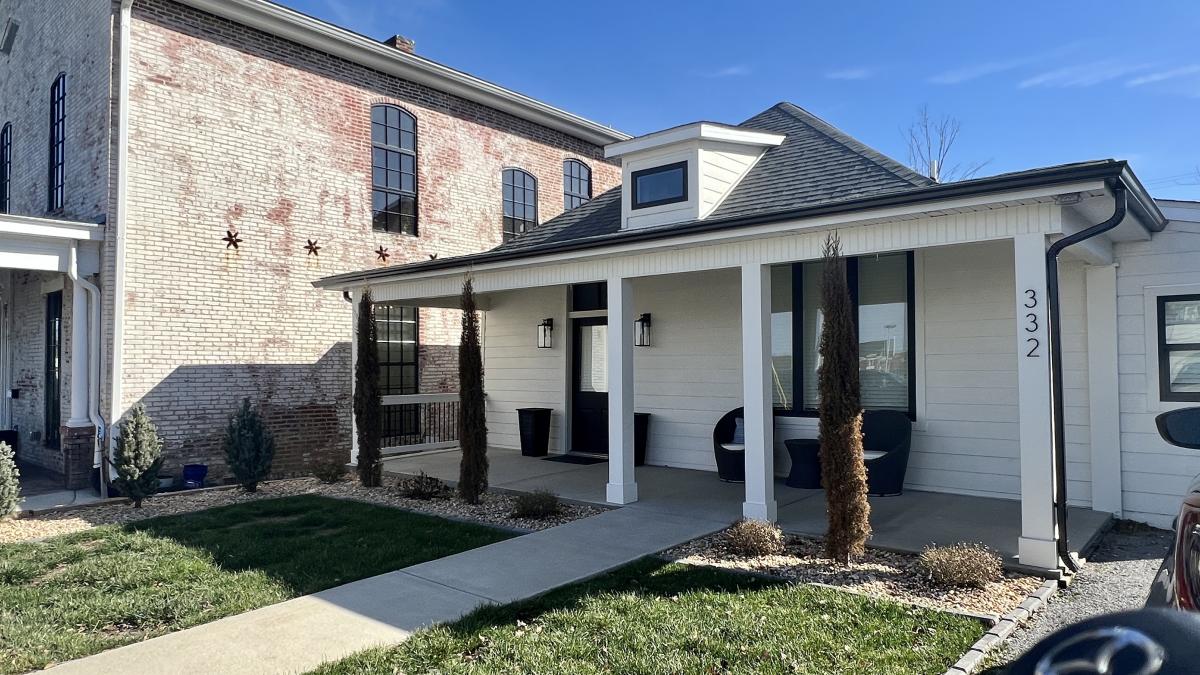 Nestled in the heart of downtown Clarksville, this Airbnb has it all. As the next-door neighbor to Sanctuary on Main, guests can visit the wellness collective for locally sourced coffee and house-made pastries each morning before setting out on their day. This home is within walking distance of all downtown entertainment, shopping, and dining making it easy to get around town. Looking to spend some time cozied up indoors? The Homer House has all the amenities you will need with two bedrooms, two full bathrooms, a large kitchen, and an in-unit washer and dryer.
Clarksville offers many of the same character-filled, Magnolia-inspired options that Nashville does for a fraction of the cost. As you plan your next trip to the Middle Tennessee area, keep these lodging options in mind. With more than 400 options, make sure to check out Airbnb for other listings, as well as our website, to make a list of the region's must-do attractions and activities.