Looking for a unique local art experience? Clarksville's historic downtown has much to explore! Whether you prefer innovative museum exhibitions, an entertaining evening at the theatre, or simply taking a stroll along the art walk, the city has something for you. Let's take a closer look at what downtown Clarksville's thriving art scene has to offer.
Header photo by IG: @thebudgetsavvytravelers.
Customs House Museum & Cultural Center
The Customs House Museum & Cultural Center on Second Street delights visitors of all ages by capturing the imagination and innovation of the human spirit. This historic landmark was originally constructed in 1898 as a Federal Post Office to handle the large volume of international mail generated by the city's bustling tobacco industry. Today, its elaborate architecture provides the perfect backdrop for Downtown Clarksville's art scene. As the largest general interest museum in the state, it houses award-winning, traveling art exhibitions that celebrate creativity and culture as well as hosts a variety of special events to help support the local art community. The museum features several permanent displays that reflect the history of Clarksville and one of the largest model railroad layouts in the region. Families especially love the Customs House Museum. Interactive play areas including the Family Art Studio and newly renovated Explorers Landing provide endless hands-on fun and learning experiences for children of all ages. All of this and more await at the Customs House Museum & Cultural Center! Be sure to mark your calendars for February 1 to join in the celebration of the Lunar New Year. Jostens Gallery will host Celebrating Our Korean Culture through the end of February featuring clothing, instruments, and other cultural artifacts. For more information on this and future events, visit customshousemuseum.org.    
Photo by: @blainehodge3 
Roxy Regional Theatre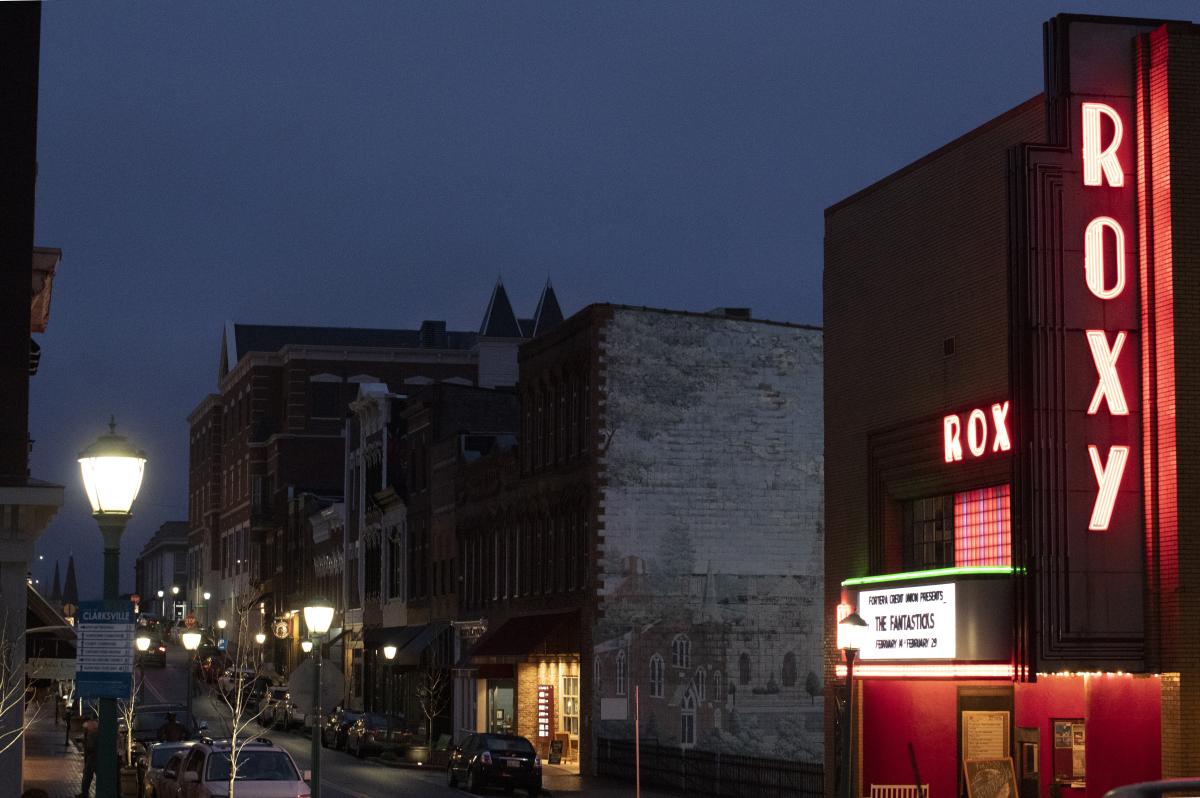 An authentic theatre experience takes center stage at the Roxy Regional Theatre. The popular venue, located at the corner of Franklin and First Streets, is largely considered the cornerstone of local entertainment. The Roxy features an in-house professional theatre company whose expansive resume of productions includes Shakespeare, classic children's tales, musicals, alternative theatrical works, and special events. Just beyond the lobby of the Art-Deco-style venue, the Peg Harvill Gallery also presents visual art exhibits that highlight locally and nationally known artisans. Upcoming productions at the theatre include Schoolhouse Rock Live!, Ain't Misbehavin', and Godspell. You can check out their entire performance schedule and purchase tickets at roxyregionaltheatre.org.  While there, be sure to secure your Valentine's Day reservation for Company Cabaret: Love Hits. This special night of music and entertainment is one night only!    
Artwalk & Downtown Artists Co-Op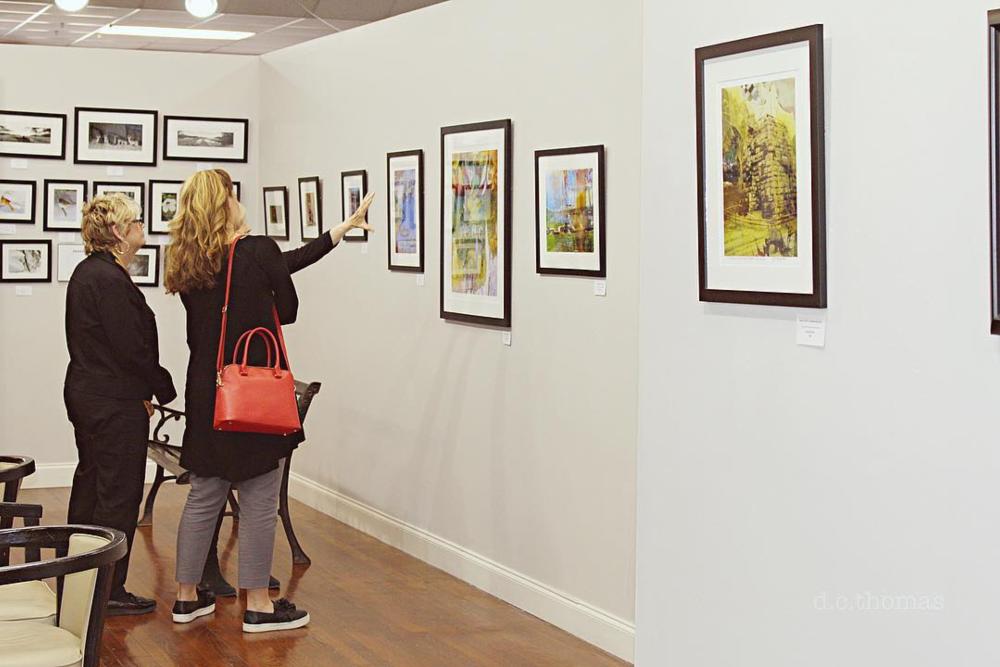 Embark on a self-guided walking tour that combines visual art, live music, engaging events, and much more in the heart of the city. The First Thursday Art Walk, produced by the Downtown Clarksville Association, spans a five-block radius within the historic Downtown Clarksville area. Get acquainted with more than 10 venues and businesses participating each month in support of artistic talent. On your journey, engage with the Downtown Artists Co-op (DAC), an association of local artists and patrons dedicated to promoting visual arts. Explore the many eye-catching window displays and inspiring gallery exhibitions that showcase paintings, drawings, sculpture, photography, jewelry, wood-turning, and other skillful works by gifted artists. Discover the latest in food and fashion. Most of all, enjoy the spirit of community and creativity that fills the air! The free event is held the first Thursday of each month from 5 to 8 p.m. rain or shine.      
Photo by D.C. Thomas
Public Art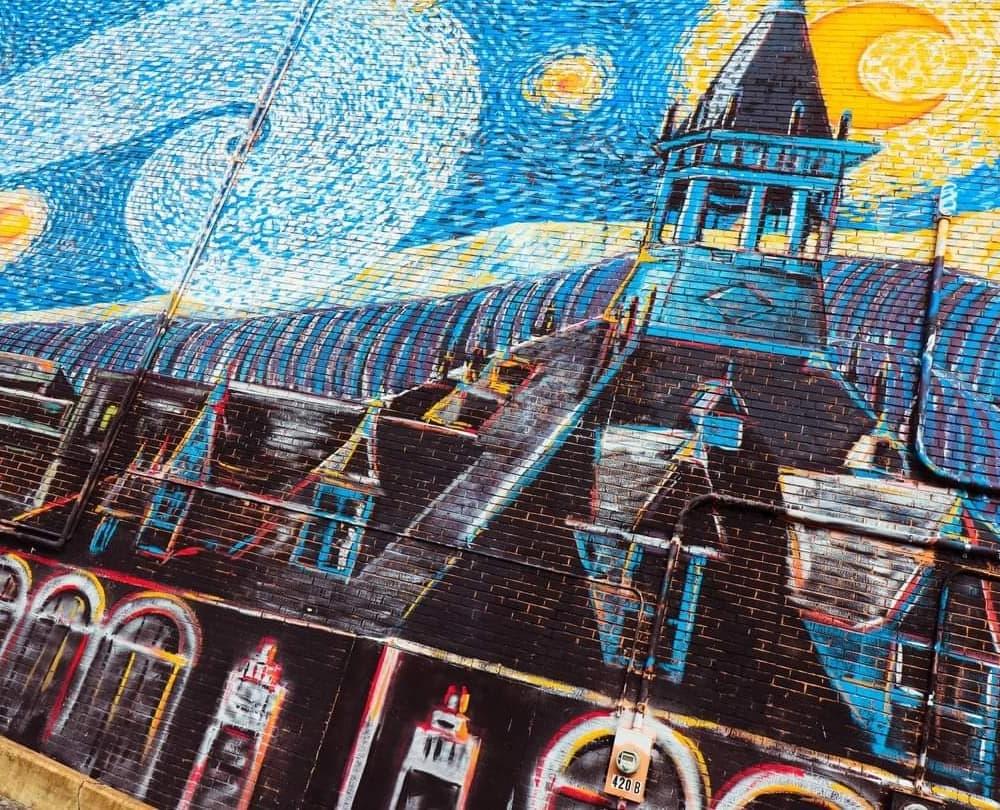 Clarksville's thriving arts scene offers public art at every turn. From murals to fountains to sculptures, you'll find plenty of visual stimulation placed throughout the community. Some 30 works serve as excellent must-sees, showcasing Clarksville's deep and diverse talent. Sculptures also honor some of the city's most well-known natives, like Wilma Rudolph and Pat Head Summitt. An easy way to see Clarksville's public art is with the VisitClarksvilleTN app. Use the free tool to select what you'd like to explore and let it navigate for you.
Photo by @weisnerdanielle
These are only a few of the many creative attractions that draw visitors to the city's growing art scene. So, if you are new to the area or just here for a short stay, be sure to come out and see what makes Downtown Clarksville an artful destination.