Who doesn't love free?! Our May post about "9 Fun Free Family Activities" has been so popular, we've added 8 more ideas! Whether you're looking for an affordable destination that will guarantee fun for the whole family, some day-trip or weekend getaway ideas, or even some activities to get the kids out of the house for a couple of hours, you'll these Clarksville options might be just the perfect solution. And remember, we're less than an hour from Nashville along I-24.
Make sure to tag us in your travel photos with #visitclarksvilletn on Instagram or @clarksville_cvb on Twitter. (If you missed it, here's the link to the First 9.)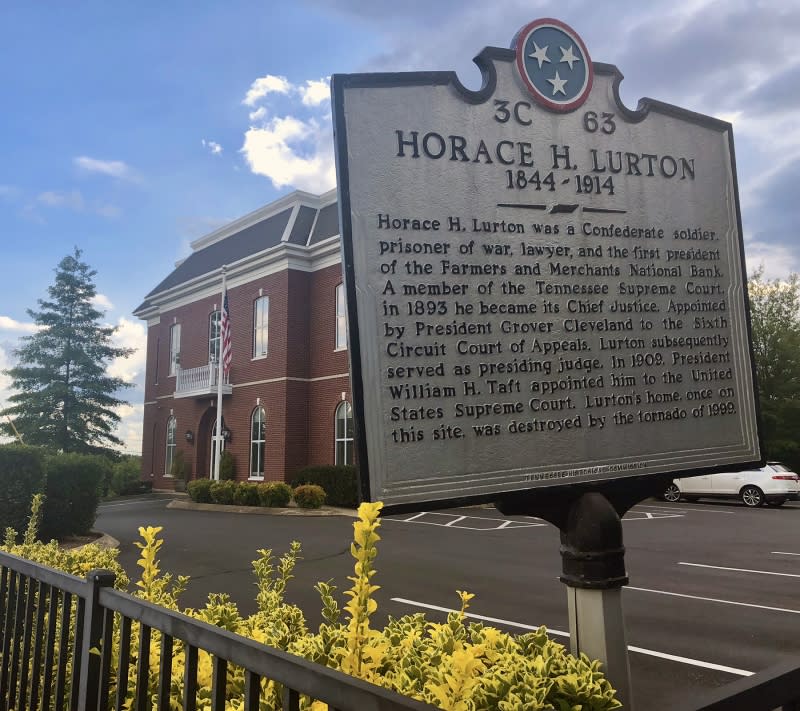 Follow along three history trails and learn about Clarksville's heritage, notable residents, historic architecture, and other significant sites. The website shows a map overlay for easy directions and significant information about each site. All trails begin at Downtown Commons and range from .78 to 4.7 miles.
(Coming this summer to the VisitClarksvilleTN app is an African American Heritage Trail – a fantastic and educational fourth heritage trail option.)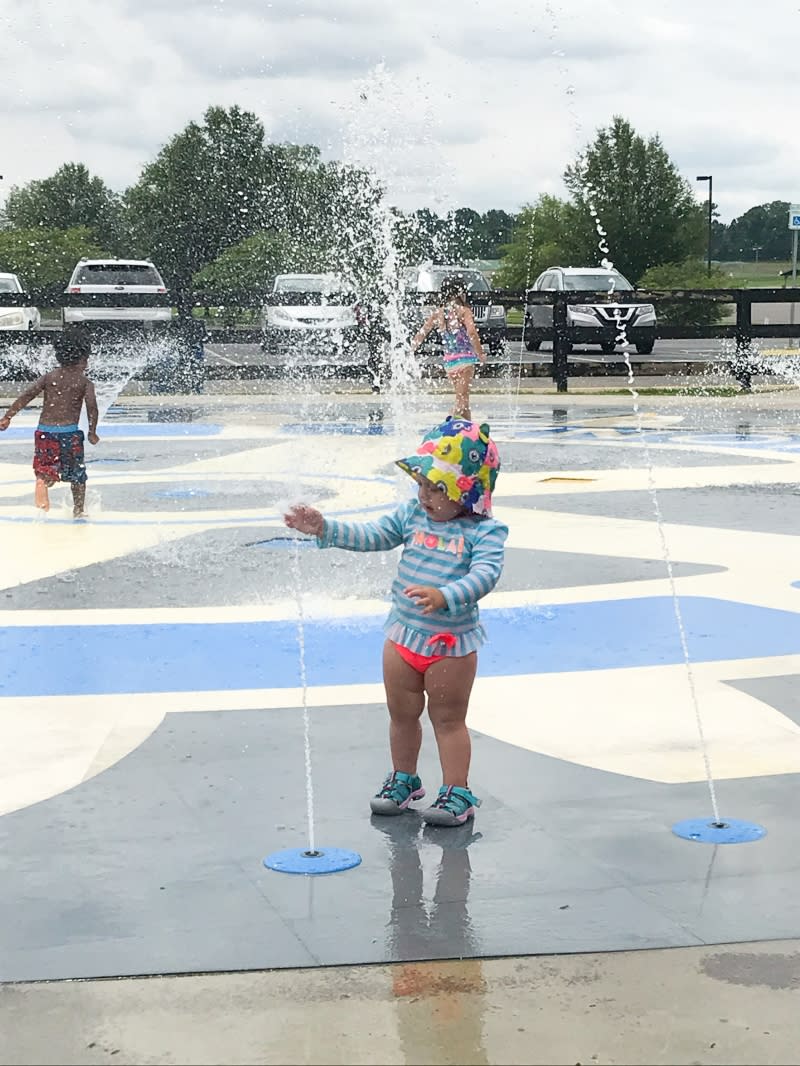 30+ Local Parks
Have a blast at any of Clarksville or Montgomery County's 30+ local parks. Easily fill a day with splash pads, picnic areas, trails, horseshoes, playgrounds, a skate park, Blueway access, and more – all free!  Clarksville Parks & Rec  •  Montgomery County Parks & Rec
Photo by Katie Soltas.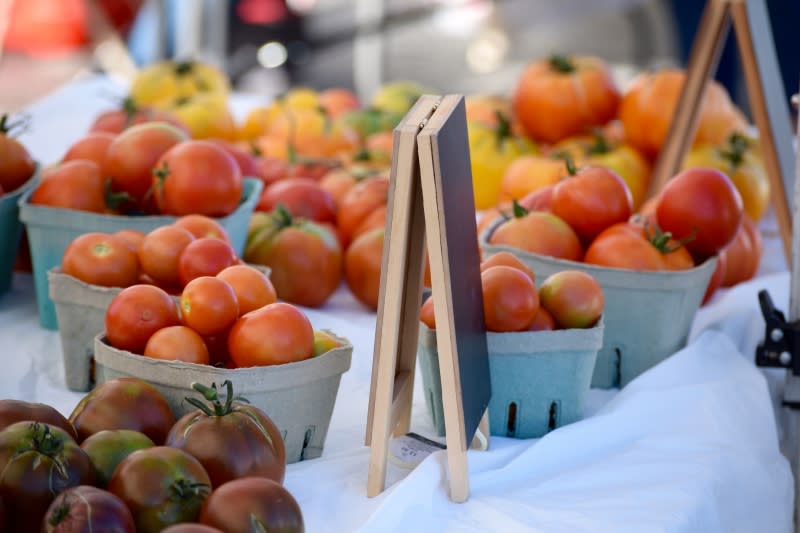 You'll find Downtown Market every Saturday morning in downtown Clarksville through mid-October (except September 7) from 8 a.m. – 1 p.m. The consistently top-rated open-air market features local farmers and artisans who offer locally grown fresh produce, food items, and handcrafted products. Enjoy live music, meet our Market mascot, "Corny the Cob," and experience activities on select market days.
Photo by Lucas Ryan Chambers.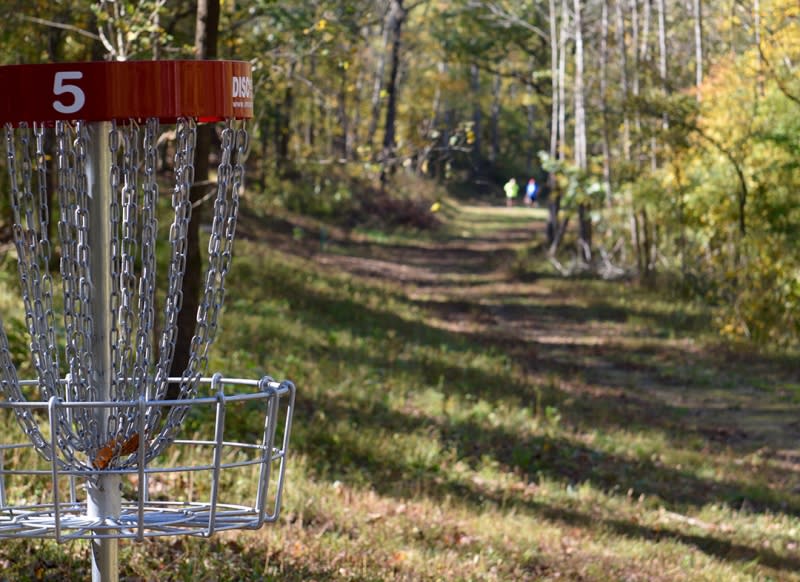 Disc Golf
Have you discovered disc golf? It is truly a sport that the whole family can enjoy. Clarksville's two courses can be found at Rotary Park (18 holes) and Barbara Johnson Park (9 holes). Rotary is hilly and a bit more challenging through woods and open areas so be prepared for some hiking. The course at Barbara Johnson is flat and more open. So, take your pick for a challenging or laid-back experience and enjoy. (You will need to provide your own discs.)
Photo by Lucas Ryan Chambers.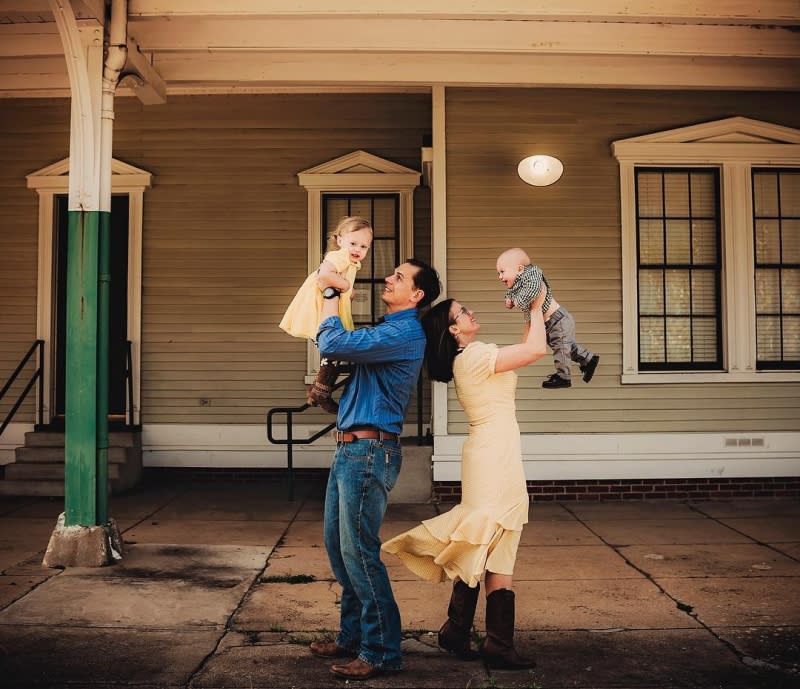 Built in 1890, the L&N Train Station was once one of the busiest locations in Clarksville, with soldiers and civilians arriving and departing daily. You'll find a Farmers Market during summer months on Tuesday, Thursday, and Saturday from 9 a.m.-1 p.m. during the summer and fall in the Train Station parking lot. The depot is also a great spot for family photos. If you're old enough to remember it, you're probably already humming "Take the last train to Clarksville…".
Photo by Cindy Parcells Photography
Movies in the Park
Clarksville's Parks & Recreation Department hosts free Movies in the Park from June through October at Heritage and Liberty Parks. Movies begin at 8 p.m. but come early for other fun activities and food trucks. (Pets and alcohol are not allowed.) Showing this summer are Aquaman, Mary Poppins Returns, Blank Panther, The Karate Kid and more. See the schedule and check on weather cancellations at the Parks & Rec Facebook page.
Photo from ClarksvilleNow.com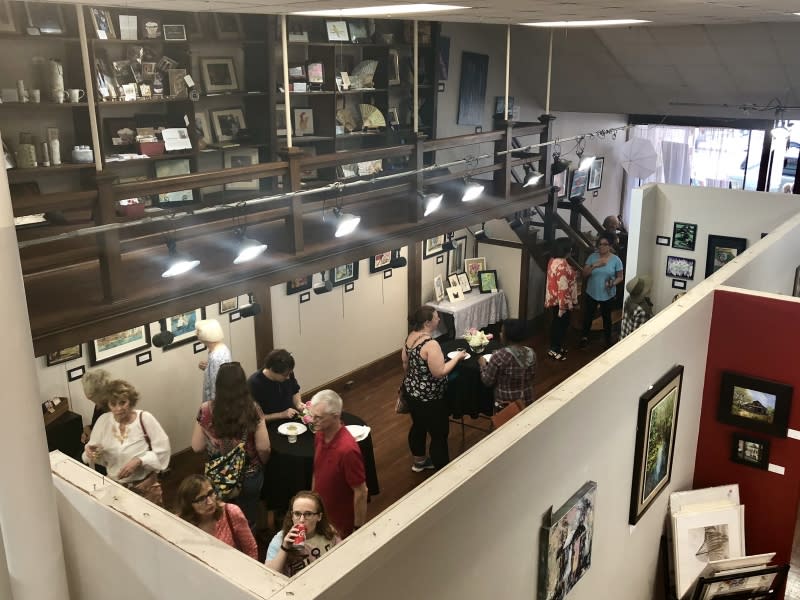 Meet the artists and experience the art each First Thursday. From 5-8p.m., the Downtown Clarksville Association hosts Art Walk, a free event where businesses in a five-block radius featuring work from local artists and offer refreshments. It's a fun time to meet and socialize with fellow art lovers and the artists themselves.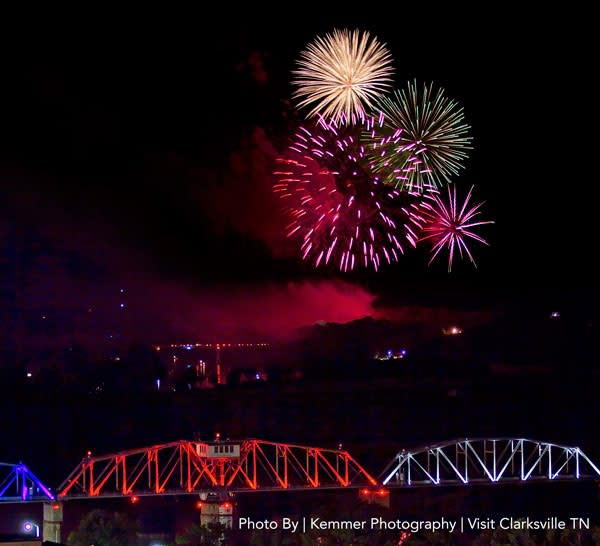 Independence Day Celebration (July 3)
See one of the most impressive fireworks displays in the state, if not the southeast, right here in Clarksville. Celebrate our nation's independence with great food, live music, and family-friendly activities followed fireworks display at Liberty Park on the banks of the Cumberland. Liberty Park opens at 5:00, with festivities beginning at 6:30. Fireworks begin about 9:15p.m.
Photo by Lisa Kemmer.