Whether you're planning a trip to Clarksville this summer or live here and are looking for ways to fill some of those long summer days, here are some ideas for free activities -- in no particular order -- that the whole family can enjoy. What others have you discovered? Share your favorites with comments below or by tagging us in your InstaGram or Twitter photos with #visitclarksvilletn, or upload photos directly here.
Downtown Commons
This full-block urban park is a kid's delight. An imagination playground with a collection of large blue foam parts allows kids to create a play space that is constantly built and re-built by their imaginations. Kids also love the water features – a small river replica, a delta area and small protruding fountains make this a summer favorite. The whole family will enjoy free concerts on the first and third Fridays, May - October. Plus, there's plenty of room for free play and shaded spots for a picnic. Downtown Commons.
Public Art
About 25 pieces of public art dot the downtown and surrounding areas – "about" because it's an ever-increasing number! From murals to fountains to sculptures and statues, a tour of Clarksville's public art is both educational and entertaining. Maybe most impressive is the 120' x 40' "Clarksville Starry Night" mural at 420 Madison St. by artist Olasubomi Aka-Bashorum. Or, if you're a sports fan, make sure to see Wilma Rudolph and Pat Head Summitt in Liberty Park. For a handy guided walking tour, use the Visit Clarksville app, select the Public Art Tour, pick what you want to see, and we'll map it and give you walking or driving directions. 
Fort Defiance Civil War Park
Hear the stories, learn the history, see the equipment, wander the grounds and experience the views at the Fort Defiance Civil War Park & Interpretive Center.  This free facility offers a remarkable Visitor Center. Throughout the year, you can learn lots about like during the Civil War -- what the medical profession looked like, how soldiers mended their clothes, what types of food they ate and songs they sang, what a typical Christmas involved, what artillery was used and what a cannon sounds like. Photo by Steve Litteral.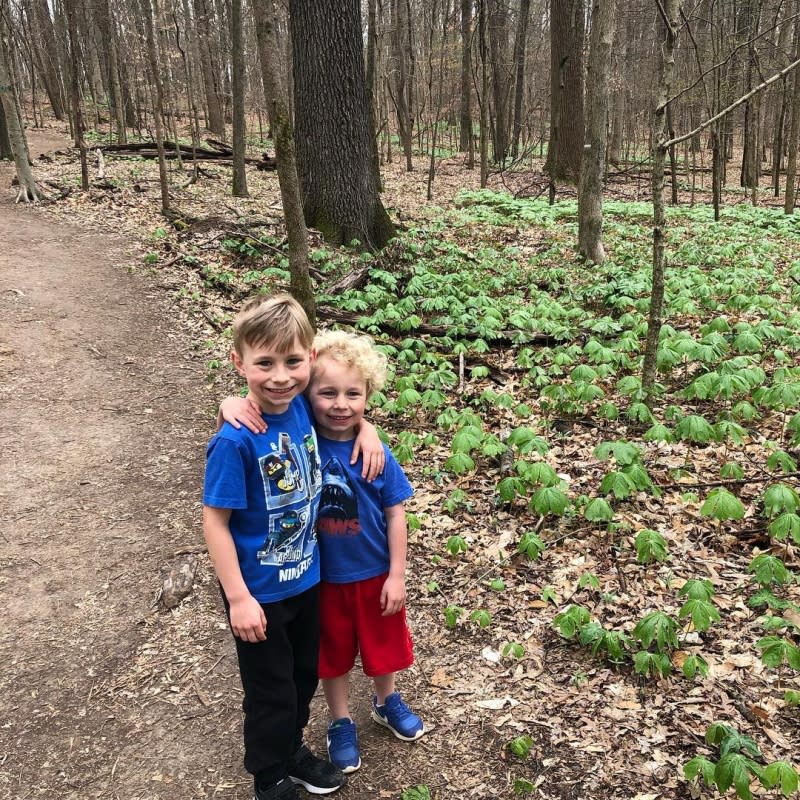 Dunbar Cave and Port Royal State Parks
Explore two state parks in the Clarksville area. Dunbar Cave is 144-acre massive natural playground with a huge cave (guided cave tours require tickets), wildlife, trails, picnic areas and events throughout the year. Port Royal was the site one of the earliest colonial communities and trading posts in Middle Tennessee and was first settled in the early 1780s. The 26-acre park offers boating, canoeing, kayaking, picnicking and fishing at the Red River and Sulpher Fork Creek, plus three short hiking trails. Photo by Heather Manley.
L&N Train Depot
Teach the kids a little music history with "Last Train to Clarksville" then let them explore the train and depot at L & N Train Station. Next door, find the Dixon Park Splash Pad open in summer months. Photo by Cindy Parcells Photography.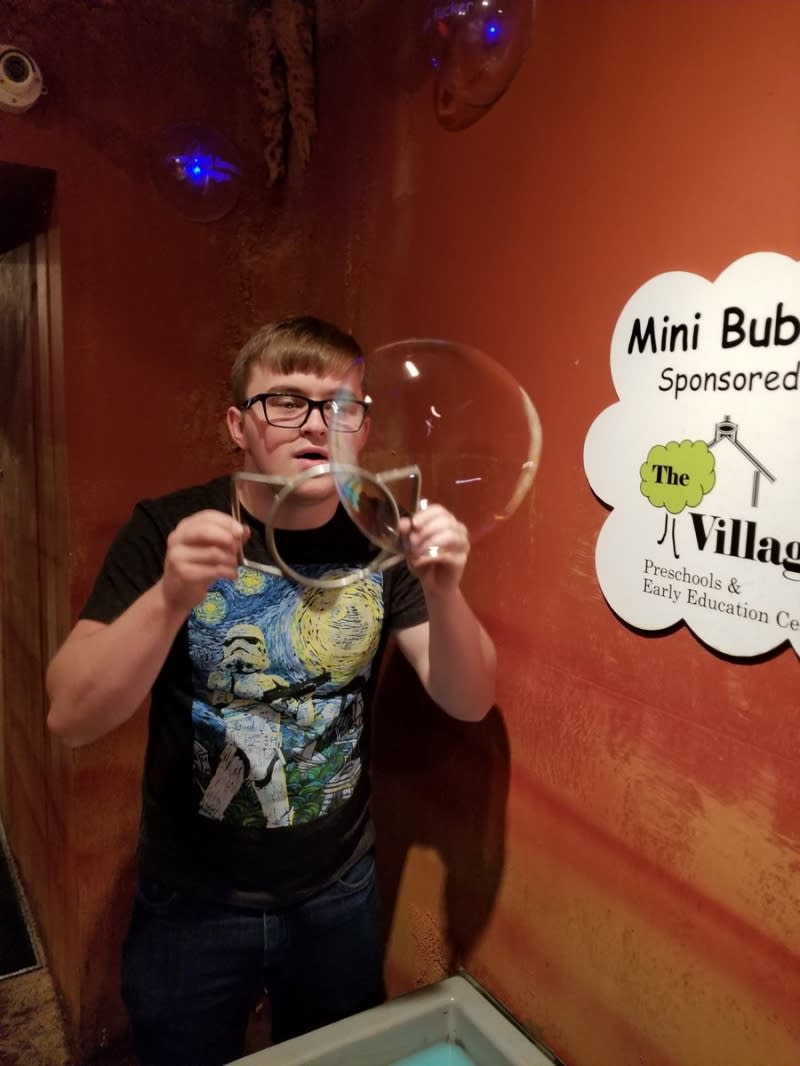 Customs House Museum
Enjoy a day at the Customs House Museum (admission is free with a paid membership.) On the main floor, find rotating exhibits that are usually art-focused, a sports gallery with stories about native Clarksvillians, and tons of Clarksville history, plus more tucked away rotating galleries. Downstairs, kids of all ages will enjoy the family art room, Explorer's Landing with a kid-size grocery store and a Bubble Cave. The museum also boasts one of the largest model railroad layouts in the region. Photo by @knoxdaytripper.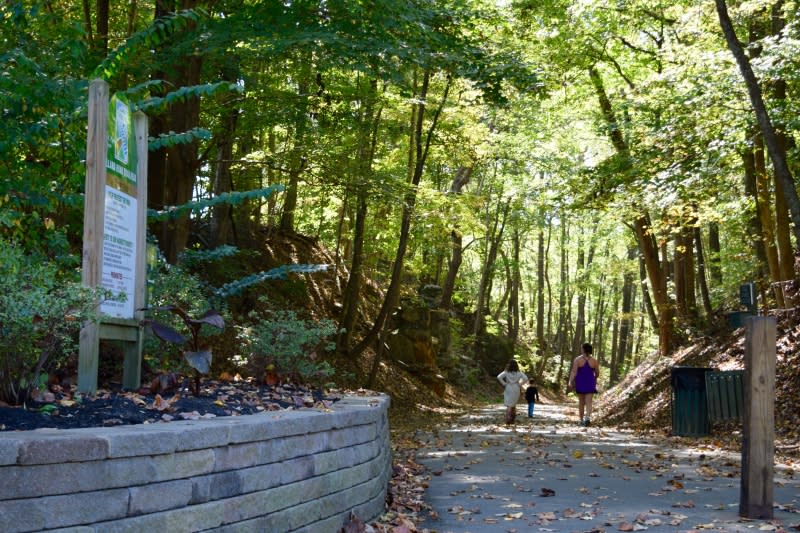 Clarksville Greenway
The Clarksville Greenway is an excellent choice for biking, walking, jogging, or inline skating. Hop on the 9-mile paved trail at any of four trailheads and find picturesque scenery among the bluffs, creek, overlooks and open fields. Affordable Bcycle rentals are available and the south end of the railway connects to the North Ford Mountain Bike Trail. Photo by Lucas Ryan Chambers.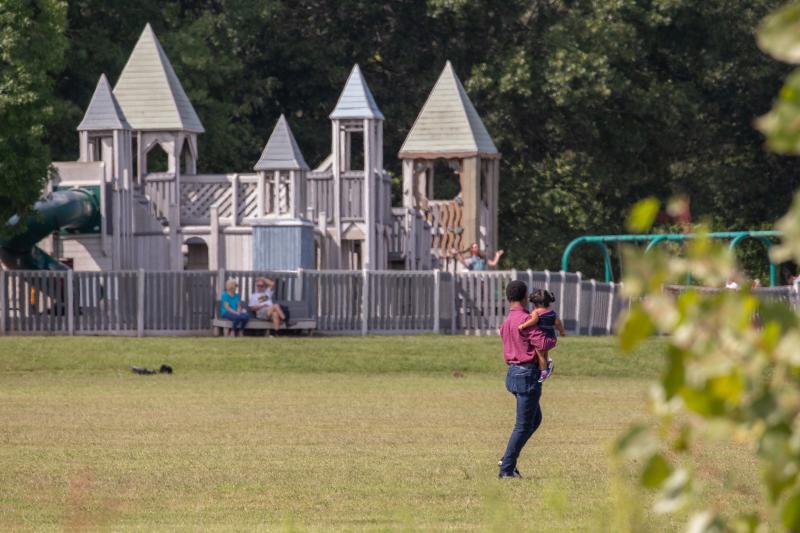 Community Built Playground
The Community Built Playground opened in Liberty Park in 2012. This giant space includes a separate area for smaller children and just about everything a kid could want in a playground. Within picnic facilities nearby, a two-mile paved walkway along the Cumberland River, a Dog Park, wildlife, a stocked fishing pond and plenty of large, open spaces for Frisbee, soccer or kite flying, you can easily spend most of your day here.