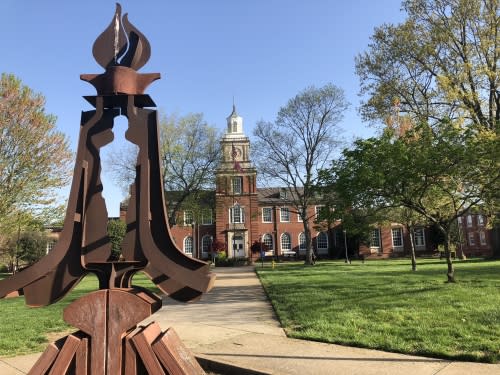 Clarksville is home to hundreds of thousands of people. With this size population, there are many options for fun on a typical weekend. Enjoy dinner downtown. See a movie or show at one of the theatres. Plan an escape games outing with friends. One often overlooked opportunity is the myriad of events and activities at our own Austin Peay State University. From afar, Austin Peay may seem to be an exclusive location, for its 10,000 plus students only. But the university provides many public entertainment options – some that you may not have even considered.
Check out these top 5 activities that are open to the public. Maybe you'll want to add some to your to-do list.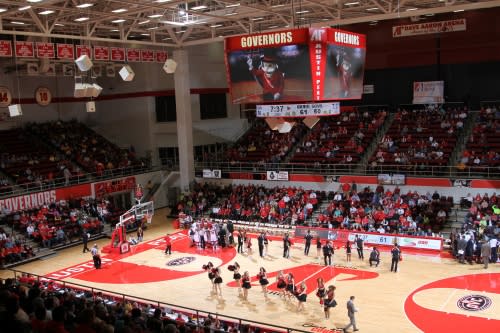 Sporting Events
Of course, with the recent success of Austin Peay's athletic programs, the first, and probably main, public entertainment the school has to offer, is its love of sports. Between battles on the turf of Fortera Stadium, packed with 12,000 fans, to the Dunn Center's hardwood floors of competition, the APSU campus has much to offer when it comes to competitive sports. Austin Peay Athletics has a rich tradition with 38 regular-season Ohio Valley Conference championships and 21 OVC tournament titles. The Governors have appeared in NCAA postseason a total of 29 times with the latest coming in 2016 following a miracle run by the men's basketball team. APSU fields 18 sports for its student-athletes after adding beach volleyball in the spring of 2017. [APSU New Student Guide.]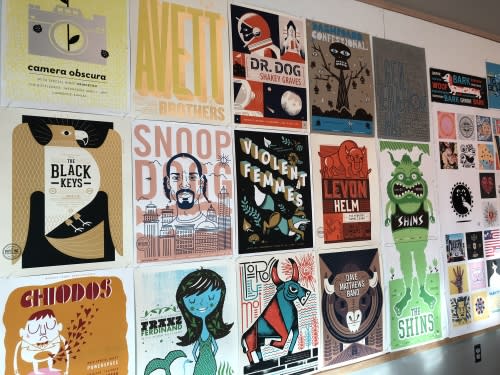 Indoor Art Galleries
Art. Not just any art, but art that is local. Local creations, whether they are done in pencil, paint, electronic, or on stage, are what that hometown feeling is all about. Recently, the new Art & Design building on campus came to life. This building is home to studios, teaching rooms, and more importantly, exhibit space. The galleries at Austin Peay are home to many art shows throughout the semester that are open for anyone to attend. With the wonderful pieces from the students, also come pieces and exhibits from nationally and internationally known artists. The Art Department and/or Center of Excellence for Creative Arts regularly host public events, especially for visiting or guest artists. Supporting art students as they continue their academic and creative journeys can make a great impact on the future of these young adults.
Learn about visiting artists series' and see scheduled gallery exhibits at the Center of Excellence for the Creative Arts, or CECA, website.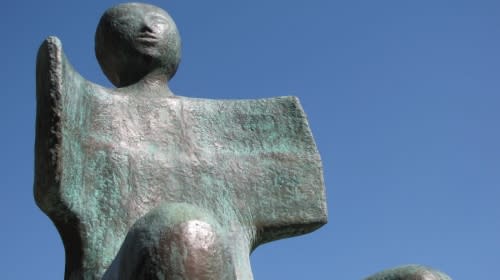 Outdoor Creative Adventure
If you are strolling through the beautiful campus, you can't help but notice the sculptures and art that are on display outdoors. These pieces have been formed by local artists in the area, most by faculty or students. Some of the pieces you may find intriguing; wondering the "why" behind them. That is one of the main reasons for public art – discovering what the piece means to you; the thoughts or emotions it conveys. Over the years, Austin Peay has recruited some of the finest art faculty anywhere, and it has also produced an amazing cadre of art graduates. Supporting the Art & Design Department -- whether by attendance, appreciation or as a patron -- will help grow awareness of arts events and opportunities and encourage artists well into the future.
Here are brief stories about some of the most prominent campus pieces.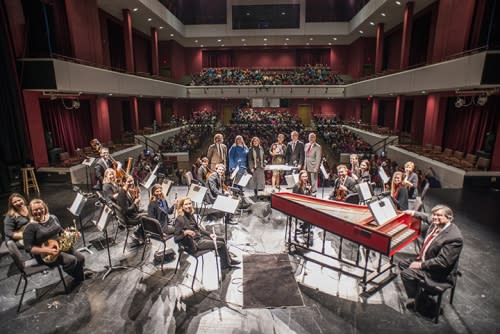 Concerts & Performances
In addition to the paintbrush and graphic design, APSU welcomes public viewings to its many theatrical and musical productions. Whether an intimate concert in Clement Auditorium, a production in the new Black Box theater, or a larger-scale event in the 600-seat George and Sharon Mabry Concert Hall, Austin Peay is sure to give an audience a performance that anyone would enjoy. The school has been known to host a variety of musical talents from across the globe, as well as events like the Miss Tennessee USA Pageant. The Department of music has been home to primo musicians as well as Opry Members. This public showcasing of multiple talents has made a name for the campus when it comes to public concerts. There are many ways to be involved with the arts, one just has to attend.
Clarksville Community Concert Association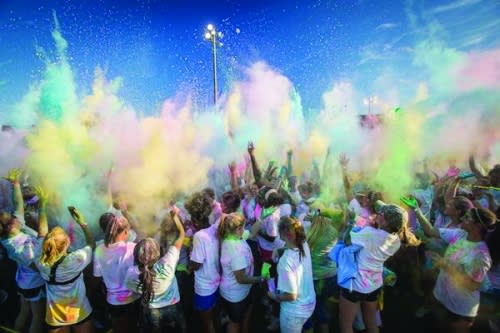 Public 5Ks
Runners really love running. APSU's campus is home to many different 5Ks throughout the year. These events allow members of the community to give back to a supported charity or cause like breast cancer awareness, scholarship runs or the Ronald McDonald House, while also being integrated with the campus culture. Why not give back while also taking a nice run through a beautiful campus?
Explore campus recreational opportunities.
These are just 5 of the many ways Clarksville can find entertainment on Campus. The university hosts upwards of 60 public events each year. All it takes is going online to see what is coming up. From afar, it may seem like there is not much to do unless one is a student but that is far from the truth. Austin Peay State University is the fastest growing state school in Tennessee, which is quite fitting since Clarksville is one of the fastest growing cities in the region. Why not grow with it, be a part of the community and support, that comes from this great university. Who knows, maybe you'll even find something new that you can share with us.