Where better to celebrate the 4th of July weekend than in one of the South's most patriotic cities? As home to Fort Campbell and the 101st Airborne Division (Air Assault), as well as other special forces units, Clarksville, Tennessee pulls out all the stops to celebrate our nation's independence. Dozens of veteran-owned businesses and patriotic-inspired places, people and events make Clarksville a perfect choice for a getaway to celebrate the holiday weekend.
A Free Concert – Downtown @ Sundown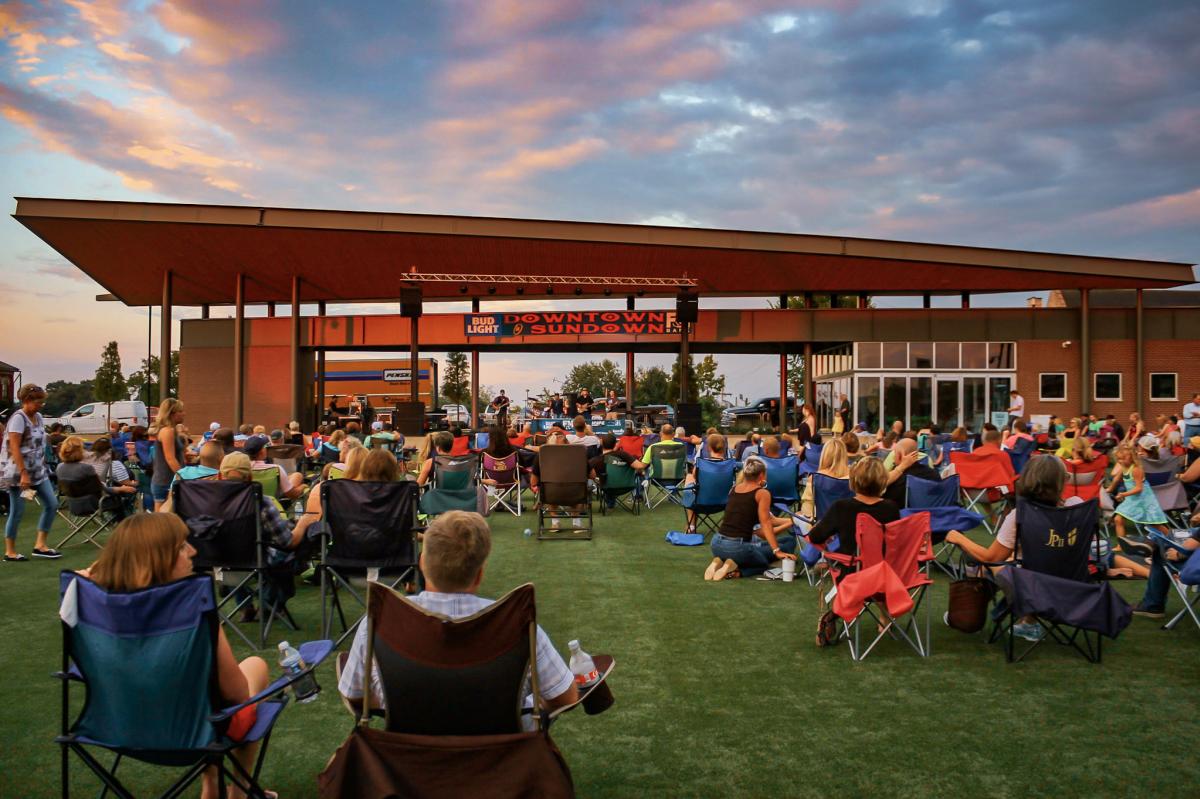 Kick off the weekend on Friday, July 1 with a free concert at the center city's urban oasis, Downtown Commons. Listen to music from Absolute Queen on the soft lawn with water features for the kids and food trucks all around the block. A local act warms up the stage at 6:00 p.m. with Absolute Queen taking the stage at 7:00 p.m. You may also bring lawn chairs and a picnic, or enjoy dinner at one of the surrounding downtown restaurants.
Veteran-Owned and Themed Food & Beverage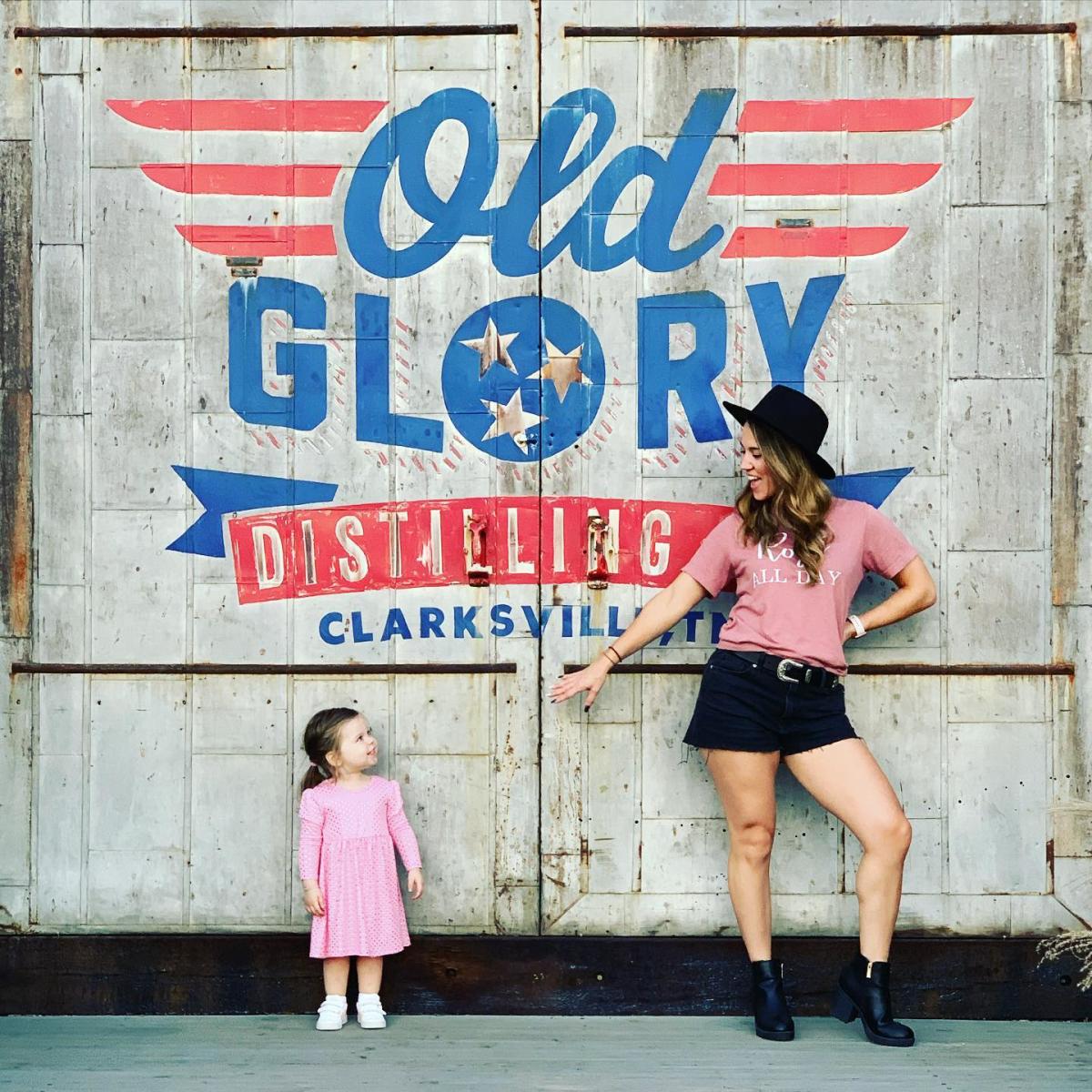 Many of the veterans who retire from military service at Fort Campbell, or who have served here during their career, choose Clarksville as their permanent home. Of those, many use all they've gleaned from their global experiences and inspirations for starting their own businesses, be it restaurants, retail outlets, coffee shops, attractions or breweries. Enjoy some of these veteran-owned businesses during your stay.
What's the 4th of July without pulled pork BBQ?!  Food truck turned brick-and-mortar, Legends Smokehouse & Grill serves up some of the best and most creative entrees around with brisket, pork, burgers and amazing desserts. Owner Kevin Smith served in the Marines and his wife Yvette retired from the Army with 23 years of service. Make sure to check out the restrooms' signage and fixtures – all built by Kevin.
Pick up picnic goodies at Gingham Café. Their to-go coolers are stocked full of picnic favorites like pimento cheese, grape salad, and refreshing fruit tea.
Blackhorse Pub & Brewery in downtown Clarksville honors a unit of the 160th Special Forces – not the unit owner Jeff Robinson was attached to, but a unit he greatly admired. Blackhorse reopened in downtown Clarksville in April after a fire closed the restaurant for 13 months. Wait times are still lengthy, but worth it, as locals reacquaint themselves with their favorite beer cheese dip, pizzas and beers.
Star Spangled Brewing recently expanded with a second Clarksville location. The new spot, downtown, highlights an All-American camping motif and includes décor that's all hand created by veteran and owner Josh Romaker.
The Fallen Brewery is Clarksville's most recently opened alehouse. Army Veteran Owner Nathan Manese wanted to pay tribute to all the soldiers who never made it home, while at the same time creating a space for community and conversation.
Old Glory Distilling, with bourbon, whiskey, moonshine and vodka also offers plenty of patriotic merch in the large gift shop.
If you can't live without your daily coffee dose or love to try local takes on your brews, a handful of Clarksville's local shops are also Veteran owned. They're sprinkled all over town, so wherever you find yourself, you'll likely find a Veteran-owned coffeehouse nearby. Downtown, Founding Frothers features a Declaration of Independence signer each month and writes lesser-known facts about that individual on the cup wraps. You'll also spot founding father bobbleheads around the shop.
Mission BBQ and Black Rifle Coffee are two regionally based businesses that pay high homage to troops on a daily basis.
Things to Do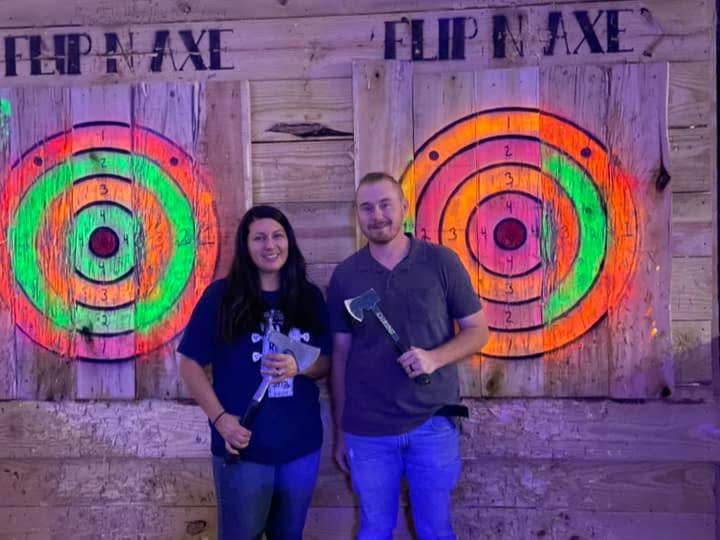 Flip 'N Axe is an entertainment center sure to bring excitement to your stay. Designed for ages 13 and up, axe throwing will bring out the competitors in your group, along with loads of fun.
A premier shotgun destination, Cross Creek Clays is nestled in the rolling hills of Palmyra just south of Clarksville.  The site boasts two 16-station sporting courses, an 8-station sub gauge/beginner's course with 4 traps per station, a covered 5-stand, and FITASC Parcours practice fields.  It's open to the public seven days a week.
Places to See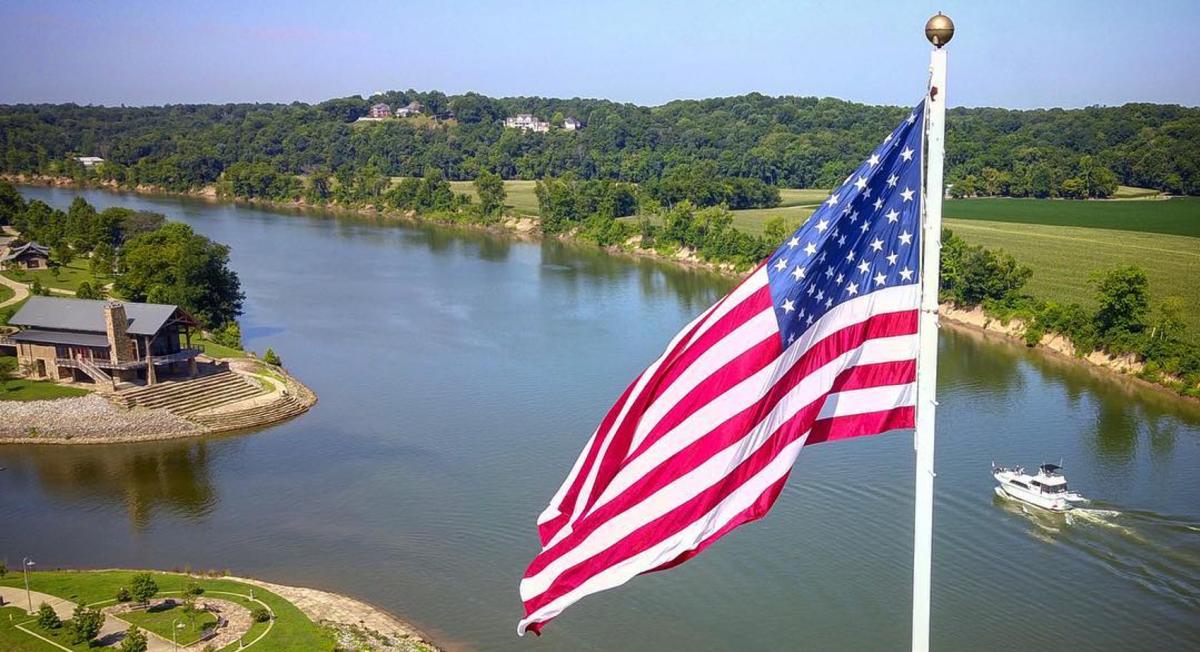 Names like Liberty Park, Freedom Point and Patriots Park give you an even better idea of how this city treasures our freedom and those to preserve it. At Liberty Park, make sure to see the tributes to Clarksville's gold-medal Olympians Wilma Rudolph and Pat Head Summitt. The Wilma Rudolph statue is beside the entrance to the Wilma Rudolph Event Center. Her runner stance along the building is backlit at night and truly impressive! Some of her quotes are in the walkway leading to the statue. Our favorite is, "The doctor told me I'd never walk again. My mother told me I could do anything I wanted. I chose to listen to my mother." Read the back story about this quote and Wilma's biography here. Also, see a more expansive display about her at the Customs House Museum & Cultural Center.
At the far end of the park along the river by Freedom Point sits Pat Head Summitt Legacy Plaza. In addition to a full-size statue, this area includes panels that tell Pat's story from childhood through her NCAA accomplishments and the many accolades that followed. The plaza floor is none other than orange and white checkered to honor her 38 seasons with the UT Lady Vols.
Patriots Park near Fort Campbell's Gate 1 entrance is a beautiful memorial park that pays tribute to Combat Wounded Veterans, Prisoners of War, and those missing in action. A quarter-mile walking trail is surrounded by trees and flowers, providing an ideal place to remember the sacrifices made by so many for our freedom.
Fireworks & Freedom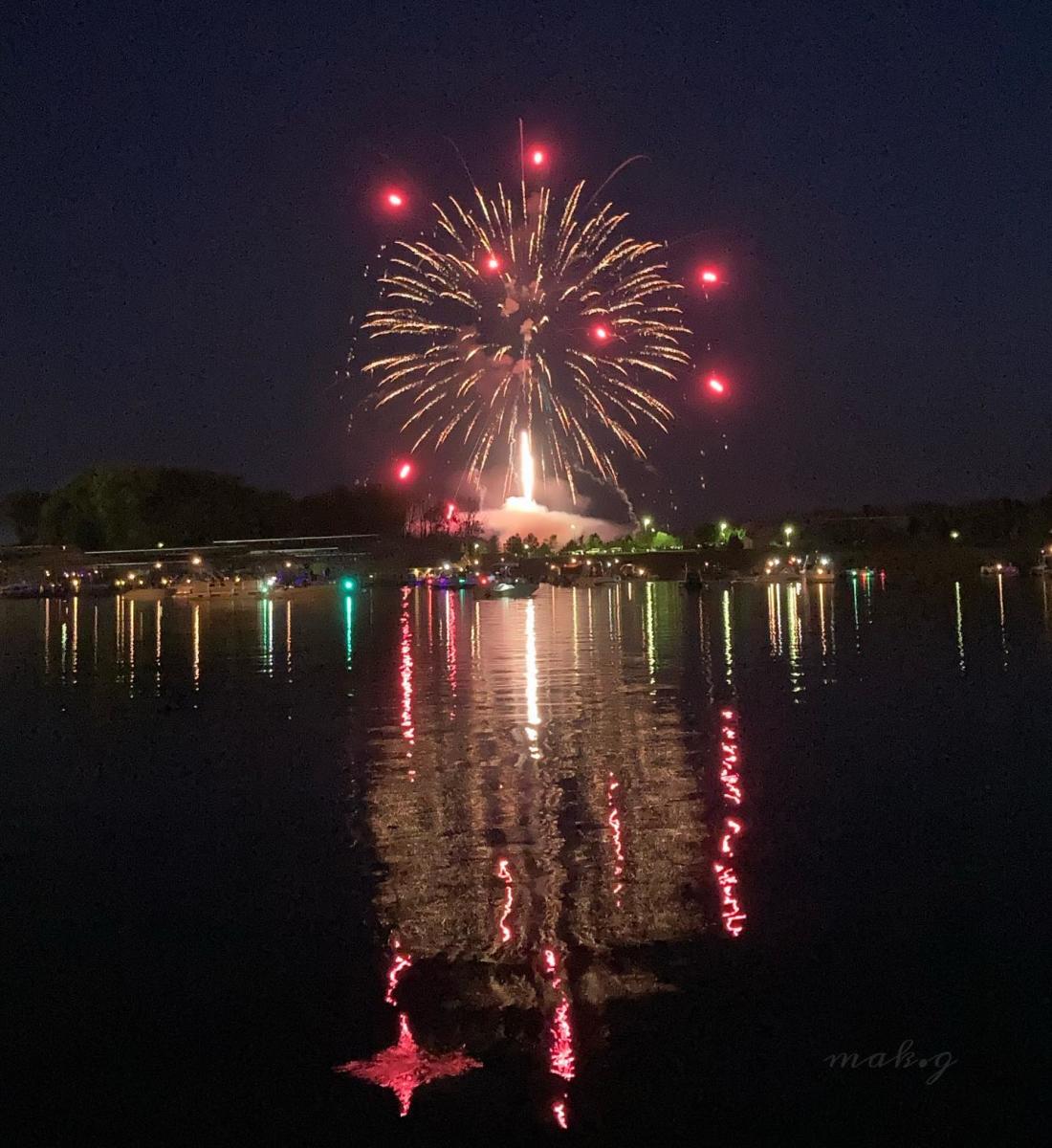 Finally, fireworks! Clarksville's Independence Day Celebration takes place on July 3 at Liberty Park. Live music, inflatables, games, and food set the stage for fireworks over the river that begin around 9:30 p.m. This captivating display is only more magnificent with the water reflection. Because it's on the third, spend the night and enjoy another full day exploring all the sites that make Clarksville a top patriotic destination.
The annual reading of the Declaration of Independence on the Montgomery County Courthouse steps is a terrific event to ignite patriotism. The local DAR and SAR chapters make this a festive event the whole family will enjoy.
And, if one display isn't enough, stay through the 4th and continue the celebration with another spectacular show at Fort Campbell. This party kicks off at 1:00 p.m. with a carnival and concessions. Activities continue through the afternoon until Gary Sinise and the Lt. Dan Band takes the stage in concert at 8:00 p.m. Fireworks to follow at 9:30 p.m.  (Non-Military ID cardholders will need to enter post thru Gates 4 or 7. Be prepared with your vehicle registration, proof of insurance, and a valid photo ID for each person aged 16 and over in the vehicle.)