Visit Clarksville announces two new appointments to its board of directors for terms of service that begin July 1, 2023. Board members are appointed jointly by the Clarksville and Montgomery County mayors.
Appointed to a three-year term is Garnett Ladd, a lifelong resident of Clarksville. He is past president of W. G. Ladd Oil Company Inc. and vice president of L&C Shredding, LLC.
Ladd has served in leadership roles on several boards including past president of United Way and past alumni chair for Leadership Clarksville.
Josh Romaker, owner of Star Spangled Brewing Company, will serve a one-year term following the resignation of Allen Moser. Romaker retired from the Army after 22 years of service, the last 12 being in special forces at Fort Campbell as a Green Beret.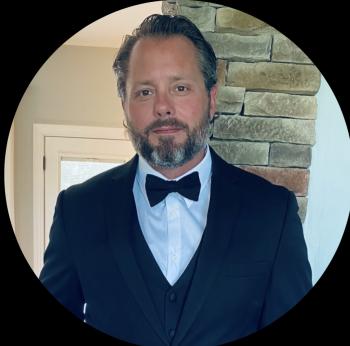 "We are thrilled to welcome these two new board members to our team," said incoming Board Chairman Jerry Allbert. "Garnett's been active with events and various community leadership roles for many years. and Josh is relatively new but very invested in the community and tourism initiatives. These diverse perspectives will be especially valuable to the organization."
In addition to Allbert, other board members include Immediate Past Chairman Kyle Luther, Traditions First Bank; Chair-Elect Charlie Koon, F&M Bank; Matt Cunningham, Old Glory Distilling; Ginna Holleman, Fortera Credit Union; Maria Jiminez, Jiminez Tax Services; and Roy Feuring, Hilton Garden Inn.
During 2022-23, Visit Clarksville recruited or hosted 66 events, including group tour buses, military reunions, and sports events. These events brought more than 46,000 visitors, generating more than $22 million in spending on lodging, food, transportation and shopping.
The 2021 Economic Impact Report of Travel on Tennessee shows that tourism in Montgomery County accounted for $340.5 million in visitor spending, ranking ninth of the state's 95 counties. Local and state sales tax generated from this visitor spending totaled $27.4 million. The 2022 economic impact data will be released at the Governor's Conference on Tourism in September.
About Visit Clarksville
Visit Clarksville is the destination marketing organization for Clarksville-Montgomery County.
Its mission is to positively influence tourism in the area by promoting tourist attractions, hosting conventions and group tours, and engaging in large-scale marketing efforts. In 2015, the tourism organization adopted the Visit Clarksville brand. They are funded by a portion of the county's lodging tax.
###