What better way to spend spring break than with some free activities that are fun for the whole family? While here, be sure to share your favorite discoveries by tagging us in your Instagram or Twitter photos with #visitclarksvilletn.
Downtown Commons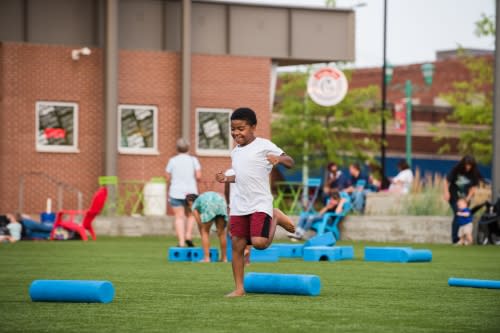 Downtown Commons is a full-block urban park and a kid's dream. For starters, there's an imagination playground (a collection of large blue foam parts) that allows kids to create a play space that is constantly built and rebuilt by their imaginations. Kids also love the water features – a small river replica, a delta area, and small protruding fountains make this an outdoor favorite. People of all ages enjoy free concerts in the summer and ice skating in the winter. Plus, there's plenty of shaded room for a picnic. Photo by Lucas Chambers.
Fort Defiance Civil War Park

Want to learn more about Clarksville and Middle Tennessee's role in the Civil War? Fort Defiance Civil War Park & Interpretive Center has everything, from working cannons to an earthen work fort. Take a walk along the path and enjoy the views of the historical Clarksville skyline. This free facility offers a remarkable Interpretive Center where you can hear the stories and see the equipment used. Throughout the year, you can learn more about the Civil War -- what the medical profession looked like, how soldiers mended their clothes, what types of food they ate and songs they sang, what a typical Christmas involved, what artillery was used, and what a cannon sounds like. Photo by Lisa Kemmer.
Dunbar Cave & Port Royal State Parks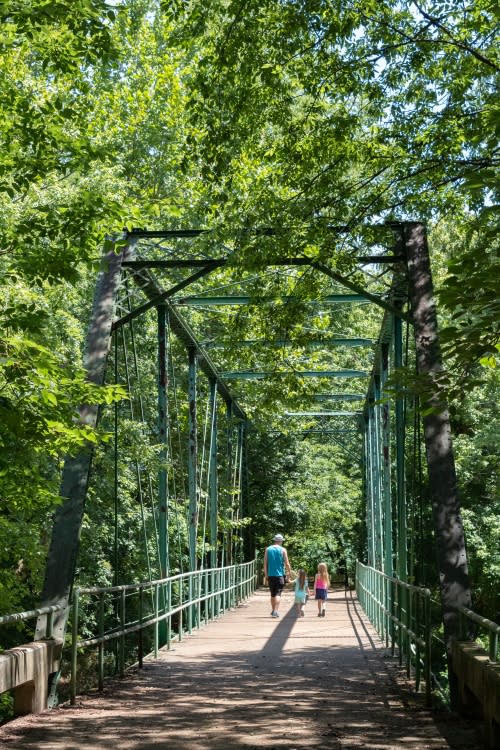 Explore two state parks in the Clarksville area. Dunbar Cave is a 144-acre massive forested park with a huge cave (guided cave tours run between May-September and require tickets), a large pond, wildlife, hiking and walking trails, picnic areas, and events throughout the year. Port Royal was the site for one of the earliest colonial communities and trading posts in Middle Tennessee and was first settled in the early 1780s. The 26-acre park offers areas to put your kayak or canoe into the Red River, as well as, areas for picnicking and fishing at the Red River and Sulpher Fork Creek, plus three short hiking trails. Clarksville also has several local parks such as Liberty Park on the Cumberland River, the Greenway, and more. Photo by Jessica Tejera.
Roxy Regional Theater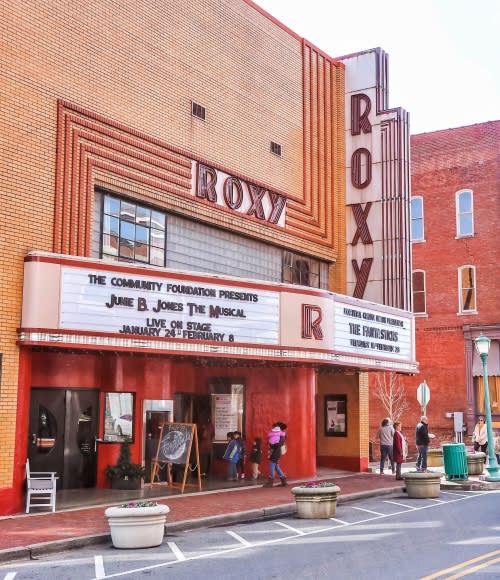 If you time your visit just right, you can see one of the Roxy's exciting plays. The Roxy is located in the heart of downtown and has been around since it was built as a movie house in 1947. You can still catch vintage and classic movies on Sundays. Be sure to purchase your ticket in advance because the seats fill up fast!  Photo by @suburbanturmoil.
Customs House Museum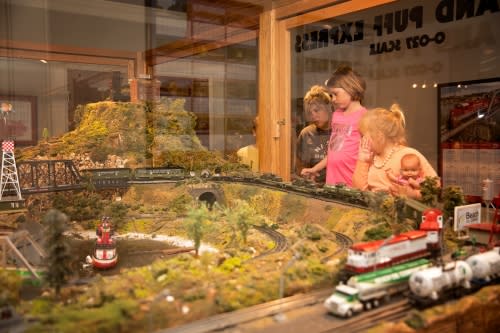 Enjoy a nice spring day by strolling around downtown Clarksville, but when you're ready for indoor fun, stop into the Customs House Museum. If you come on Fifth Saturdays, admission is free (admission is also free anytime with a paid membership). On the main floor, you can find rotating exhibits that are usually fine art-focused, a sports gallery with stories about native Clarksvillians, and tons of Clarksville and Middle Tennessee history. Downstairs, kids of all ages will enjoy the family art room, Explorer's Landing with a kid-size grocery store, and a Bubble Cave. The museum also boasts one of the largest model railroad layouts in the region. Photo by Lisa Kemmer.
Where to Eat
After hiking multiple state parks, or perusing the local art scene you have undoubtedly worked up quite an appetite. Clarksville has many options of places to eat with a wide variety of foods ranging from Thai to French. The close proximity of Fort Campbell provides Clarksville with a huge Korean, Thai, and Japanese culinary influence. Find classic pubs and breweries along with traditional southern favorites sprinkled throughout the city.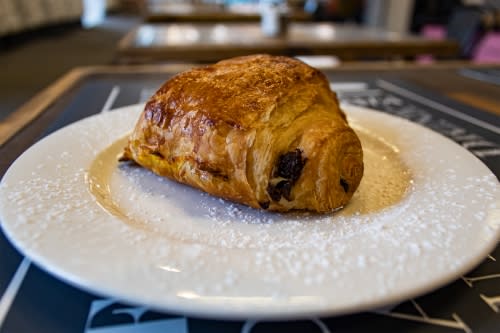 The ideal corner bakery and café, Madeleine's Place offers some of the best macarons in town. Enjoy some classic French sirop de grenadine with your chocolate croissant or your tasty Croque Monsieur. Many of the breakfast and lunch dishes are classic French-styled meals and you might even overhear some French from the owners inside.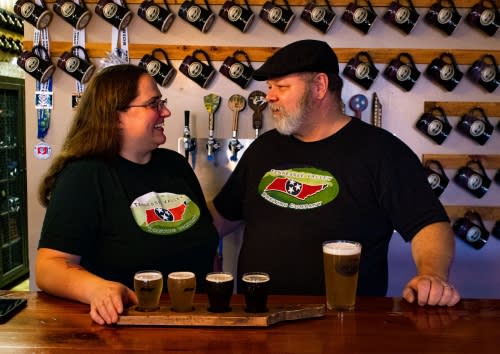 After a long day, this kid-friendly brewery is the perfect place to unwind. TN Valley Brewing Company is always active in the community, which means they are always having fun events from holiday parties to weekly comedy shows. Clarksville's first nano-brewery has nailed down its craft brew technique which allows them to have fun and experiment with new flavors. They also often offer gluten-free options as well.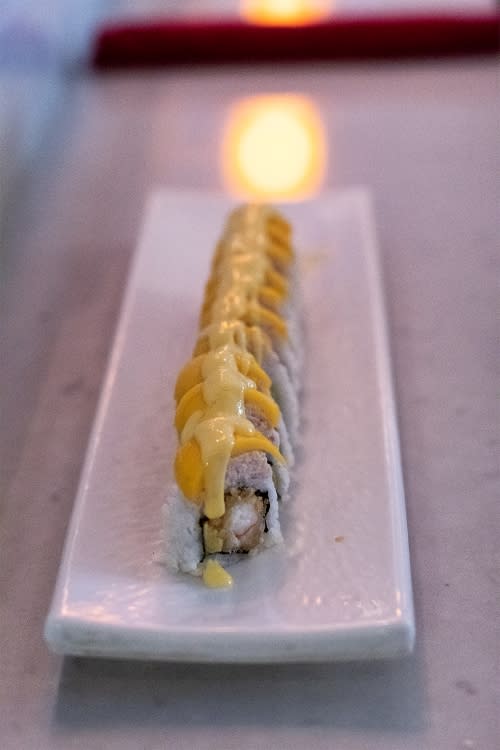 Just off Wilma Rudolph Blvd. at an almost secret location is the delicious food at Kohana. Curvy walls and mod chandeliers accent this upscale Japanese restaurant while you enjoy the sushi and traditional Pho in this cozy space. Be sure to toast with some sake while you're there!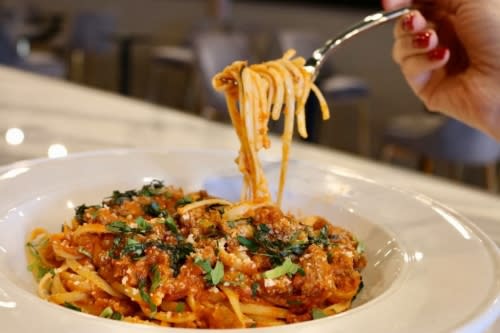 If you're not the biggest fan of sushi then head to Yada on Franklin. This downtown restaurant features wood-fired oven pizza and hand-crafted pasta that will melt in your mouth before you have  time to say "yum." Yada is a fun and casual place to eat and drink. Whether you're looking for breakfast with your morning coffee or a late-night cocktail with dinner, this will be a dining experience you won't forget. Photo by @yadaonfranklin.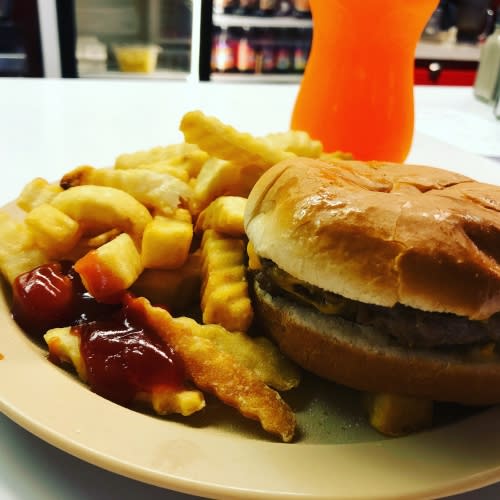 Who can resist a fresh-made burger and fries-especially when it's served in a local diner? Johnny's Big Burger is as authentic as it comes! They don't accept credit cards, so be sure to bring your cash.
Know Before You Go:
In March and April, the weather is quite unpredictable so we recommend having some indoor alternative plans.