UPDATED 9.11.23
Tennessee is known for its whiskey and country music, but hidden alongside the mountains and familiar tunes is some of the best craft beer in the South. Clarksville is home to many such breweries, and you'll find them every brew of flavor and personality as unique and diverse as Clarksville itself! With six breweries to choose from, you can begin your own pub crawl around town or spend a few relaxing days savoring the ales, beers, IPAs, and more.
Tennessee Valley Brewing Co.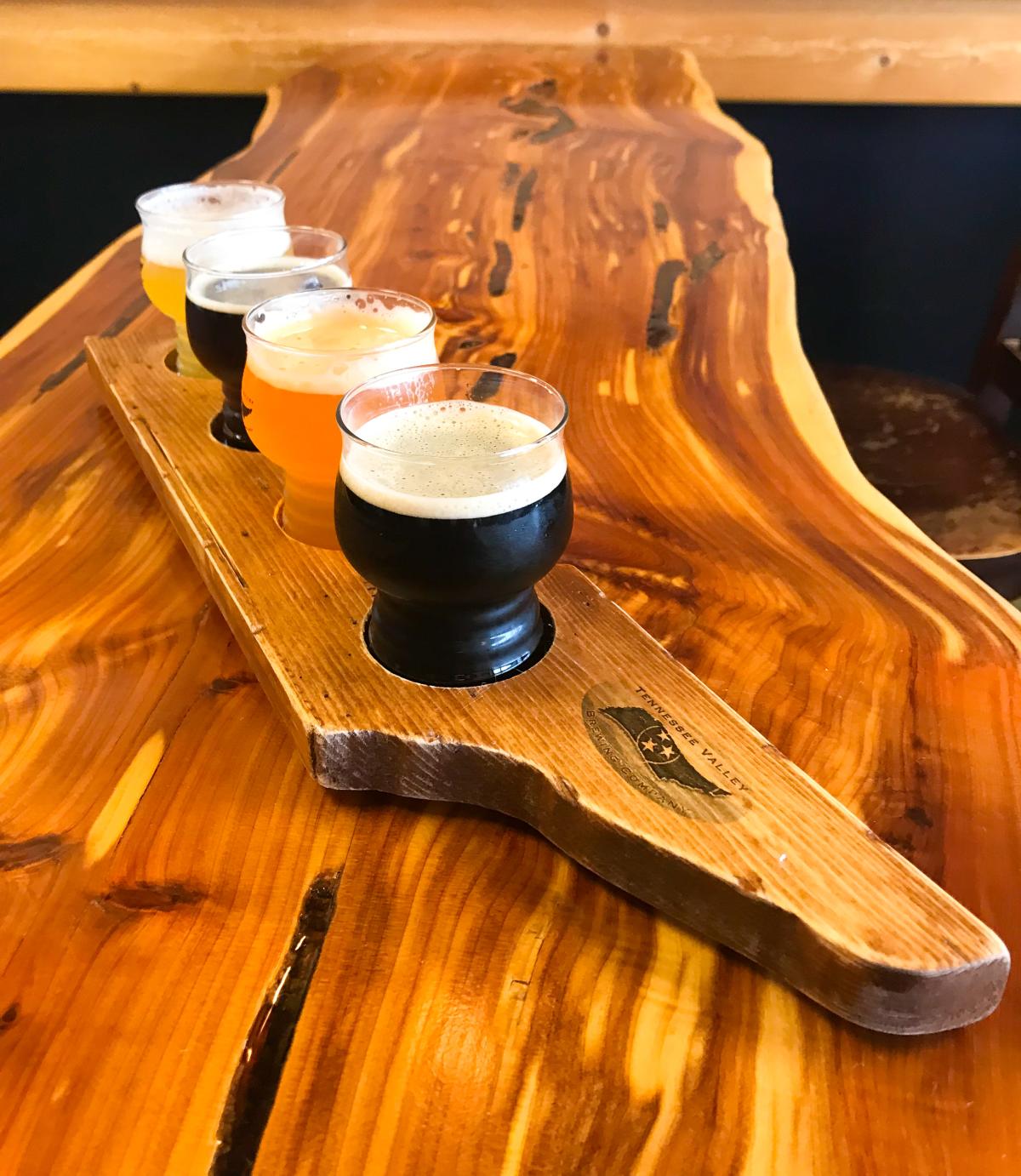 Tennessee Valley Brewing Co.
Tennessee Valley Brewing Co. is a Veteran-themed bar, and many of its beers are named in honor of US military units and teams. Tennessee Valley has been an active part of the Clarksville community since 2017, as seen in their partnerships with local non-profits, the Girl Scouts selling cookies outside the brewery, and the comradery with their neighbors. When I walked into Tennessee Valley, I would have told you I wasn't much of a beer drinker. It had always tasted too bitter and acidic to me. I said as much to Eric Brannstrom, co-owner and head brewer, and as he walked me through the names, history, and notes of a flight of eight signature beers, he proceeded to change my mind and help me develop a palette. My favorite brews were the Hermitage and the Grapefruit Radler — both are easy to drink and a little on the sweeter side. The chocolatey Night Stalker Stout surprised me with its richness and nutty coffee flavors.
Star Spangled Brewing Co.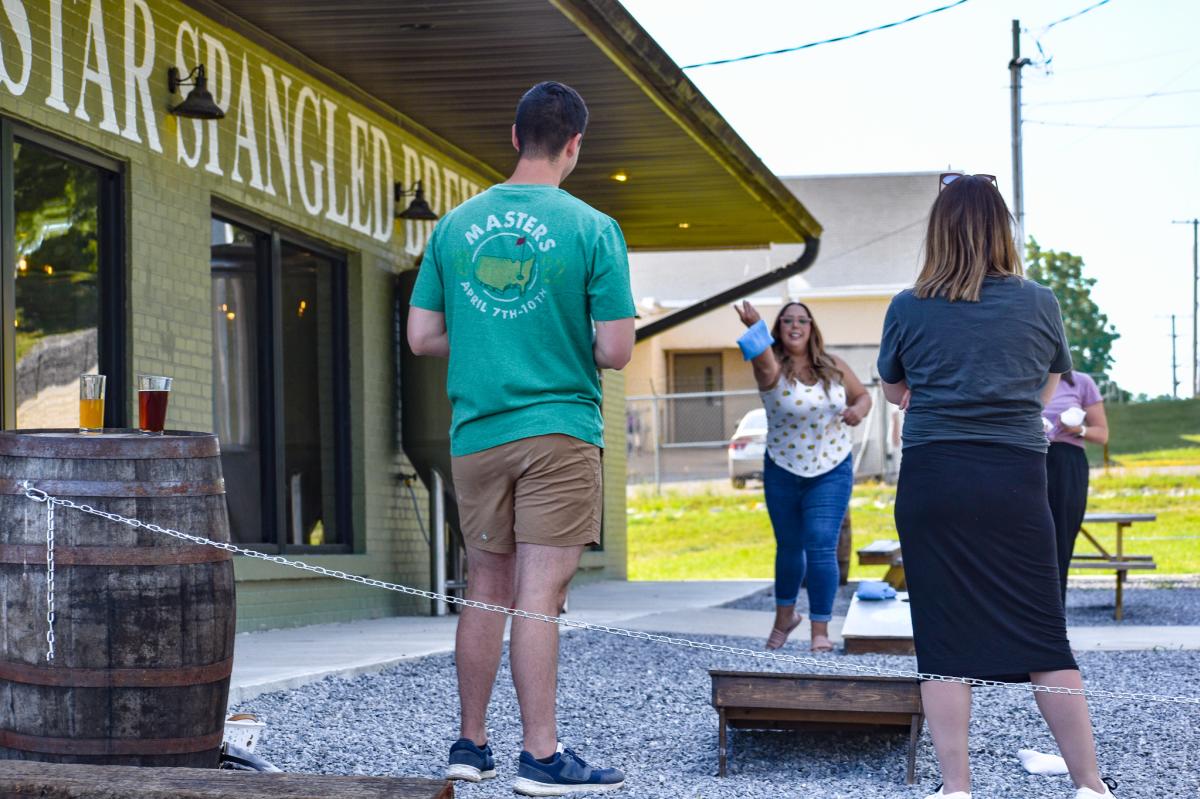 Star Spangled Brewing Co. Downtown
Another Veteran-themed brewery, and unapologetically patriotic, is the Star Spangled Brewing Co. Owner Joshua Romaker served for 22 years in the US military in the Special Forces and numerous overseas combat deployments before opening his first location in 2018 and the second in 2022. Across the two locations in Clarksville's uptown and downtown areas, Star Spangled Brewing Co. has become the largest microbrewery in Clarksville and the largest Veteran-owned brewery in the state of Tennessee. Both locations are family-friendly and full of warmth and fellowship. You can even bring your dogs to hang out with you on the patio! If you happen to be in Clarksville during October, you won't want to miss Star Spangled's Oktoberfest and their delicious takes on German beers.
Blackhorse Pub & Brewery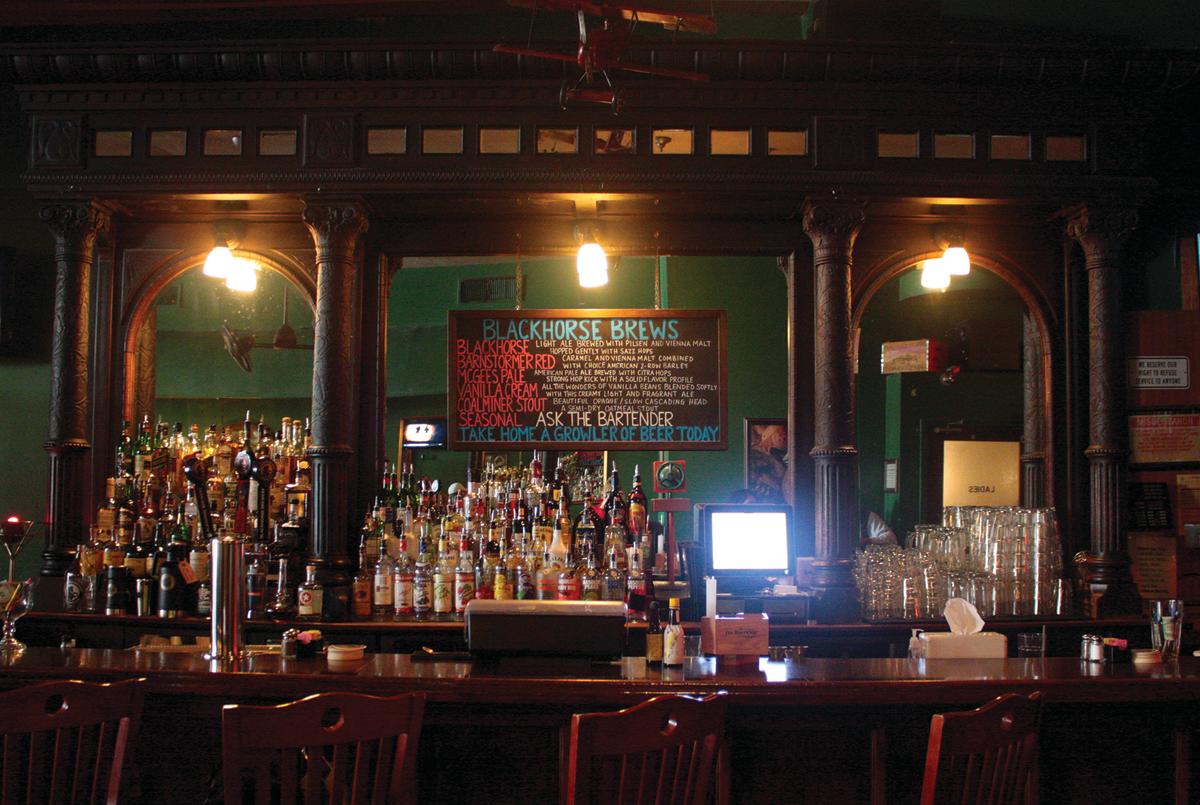 Blackhorse Pub & Brewery
A few blocks away from Kings Bluff is Blackhorse Pub & Brewery. Named in honor of the 11th Armored Cavalry Regiment, the small pub was turned into a brewery in 1995 by owners Jeff and Sherri Robinson following Jeff's overseas deployment as a helicopter pilot with the 101st Airborne Division. Blackhorse has a cozy, homey atmosphere and delicious food and cocktails. The Beer Cheese Dip made with their signature Barnstormer Red ale has a spicy kick you won't be able to get enough of. There's a reason it's the most frequently ordered item on their menu! The taproom is just up the stairs from the pub and features a variety of seasonal and specialty beers and staple brews. In 2021, Blackhorse suffered a devastating fire and was forced to close for a year. The locals all cheered when they reopened their doors in March 2022!
Evill Nash Brewing Co.
Evill Nash Brewing Co.
A self-proclaimed quiet dive located just around the corner from Two Birds Coffee, Evill Nash Brewing Co. is perhaps the most surprising brewery on the list. Nowhere else have I experienced a flight so full of striking flavors: peppermint, spiced cherry, chocolate and salted caramel, and Szechuan peppercorns. And that's barely half the tap list! Owner and brewer, James Miller, doesn't like to brew the same thing twice (much to the chagrin of his intensely loyal regulars), so when a new experimental brew appears on the menu alongside the few staple beers, you'll want to savor it as often as you can. My favorite was the Dragon and the Pear, a uniquely sweet and spicy combination of pear and the aforementioned Szechuan peppercorns. Miller is a one-man-show between the brews and the menu that is as original as his beers, and the bond between him and his customers is almost familial. When you stop by for a pint or two, ask him how the water in Tennessee convinced him to move his brewing ambitions from California to the South.
The Fallen Brewery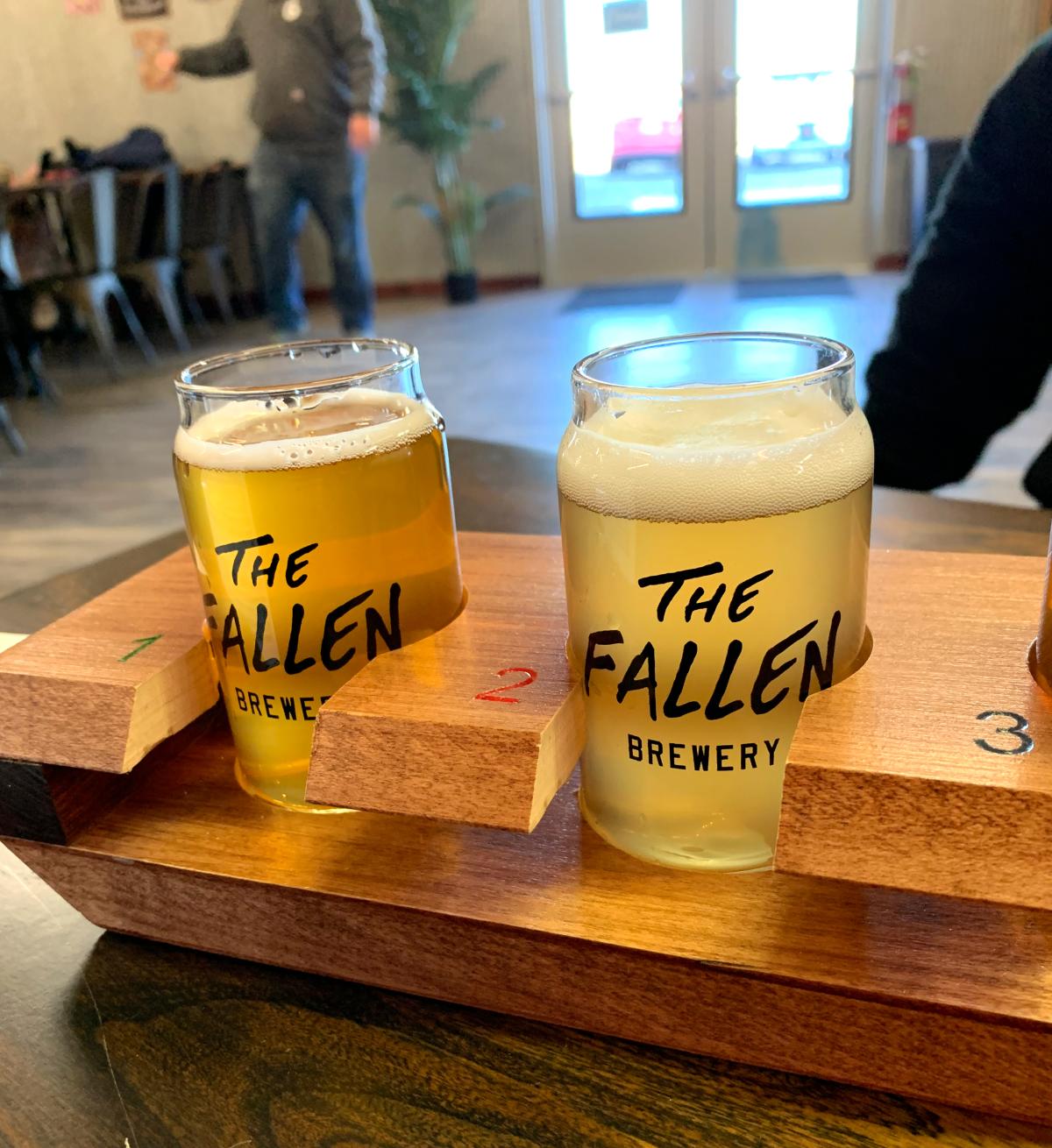 The Fallen Brewery
Another local favorite in Clarksville is The Fallen Brewery. Love for America and its Veterans runs deep in Clarksville's beer scene, and The Fallen is no different. Run by Nathan and Heather Manese, The Fallen is Nathan's long-standing dream brought to life. After he retired from the military in 2018, Nathan wanted to create a family-centric and patriotic brewery to remember and respect the men and women who valiantly serve America. A portion of all their proceeds goes back to support the military and First Responder communities. Consistency is key in The Fallen's clean and classic brews, so you'll never find it lacking in quality! Dogs are welcome, and the taproom is stocked with board games and cornhole. For the little ones tagging along, The Fallen has plenty of non-alcoholic beverages available so they can join in the family fun.
It's safe to say that even if I entered Clarksville as a non-beer drinker, I left having experienced some of the best beer around with a community ready and willing to share their love and knowledge of craft brewing. Each of the breweries in Clarksville has its own style and flair, both in brewing and decor, but a deep spirit of family, friendship, and respect is found inside each establishment. On your next craft beer tour, Clarksville's breweries are stops you won't want to miss!