Rain or shine, there's not much better than relaxing and chatting with a few friends, a glass of wine, and maybe a charcuterie board or two. At one of Clarksville, Tennessee's most popular destinations, Beachaven Vineyards & Winery, you can do just that and so much more. From tastings to tours to events on the lawn, they do it all, and they're open seven days a week. No matter when you feel like stopping by, the wine glasses are ready and waiting.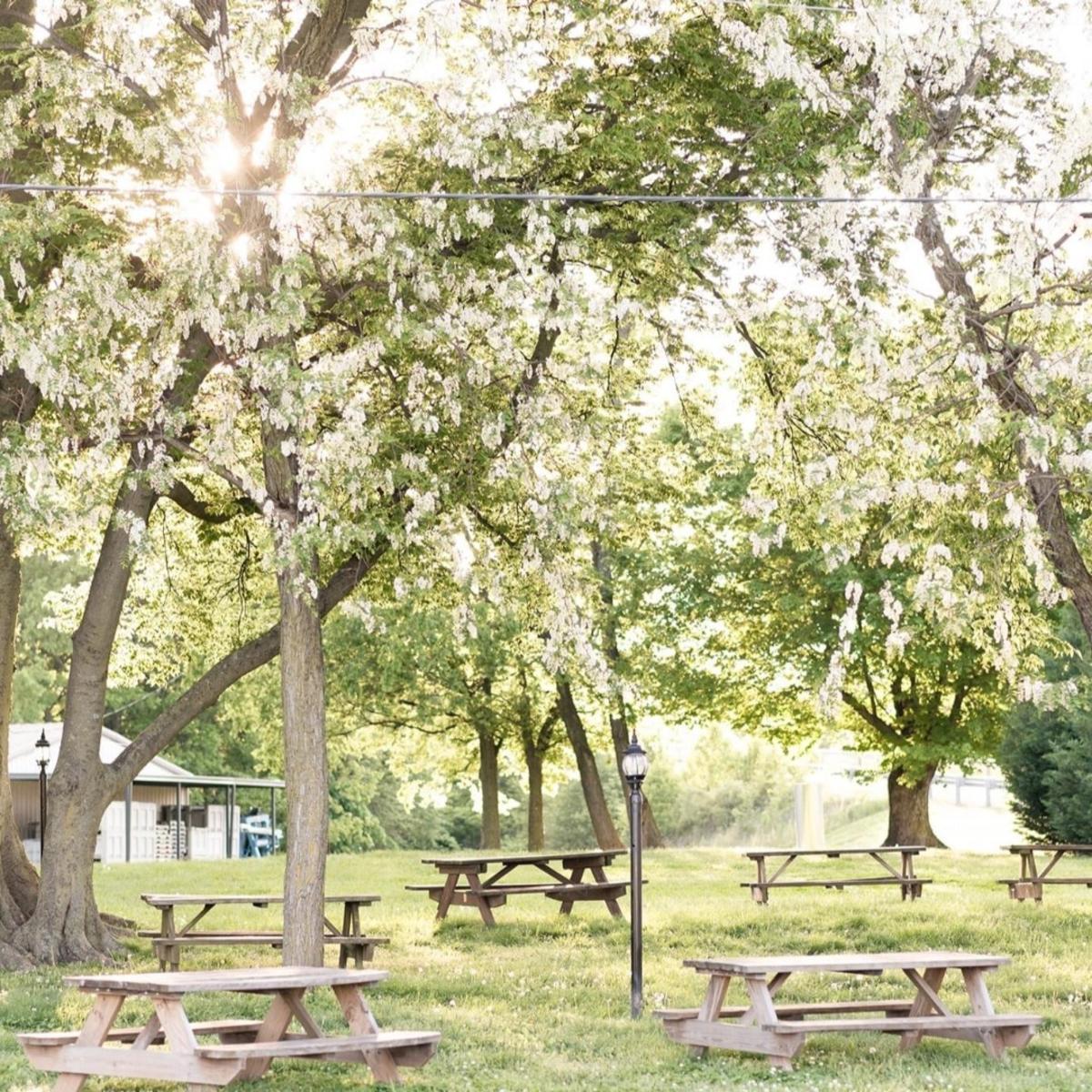 Picnic Area
Located along Interstate 24, Beachaven has been owned by the Cooke family since 1986, and they've spent the last 37 years making award-winning wines. Three generations of their family — including Beachaven's namesake and founder, Judge William Beach — have taken part in the winemaking and operation of the vineyards, making Beachaven the oldest single-family-owned winery in Tennessee. Its rolling fields of vines and quaint outdoor seating area immediately transport you out of the town and into the peaceful Tennessee countryside. Alongside wines, they also make French-method champagne that you can sample with their many blends.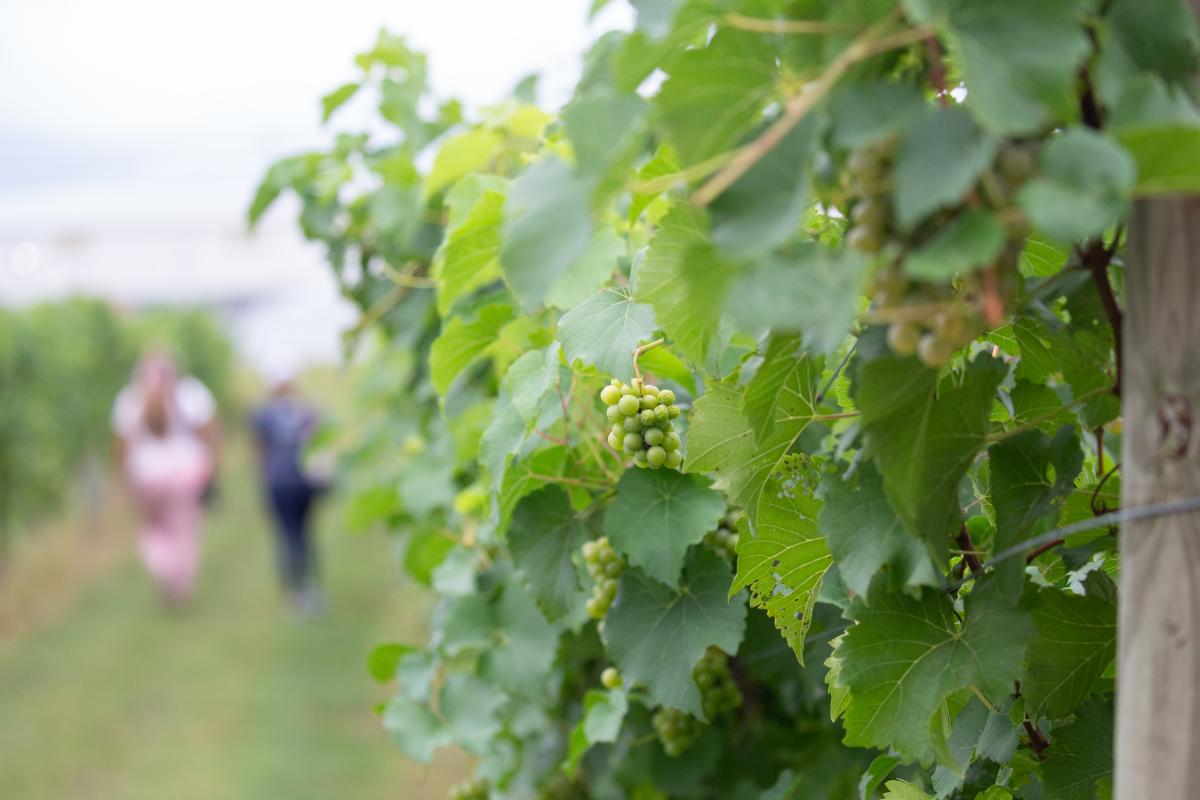 Strolling Through the Vineyards
Your first stop? Take a tour of the winery and sample the delicious reds and whites on Beachaven's Tour and Tasting Experience. The walking tour will take you around the winery grounds and through the winemaking facilities, followed by a wine tasting of four one-ounce pours or a wine flight of four three-ounce samples. Pick and choose the wine blends that sound best to you, and one of the staff members will walk you through your choices and give a little history and context behind each one. For a more personalized look at the vineyards, take the Elevated Tour Experience for a private tour of the grounds and winery with tastings exclusive to the elevated tour. Keep an eye out for the next event so you can purchase your advance tickets!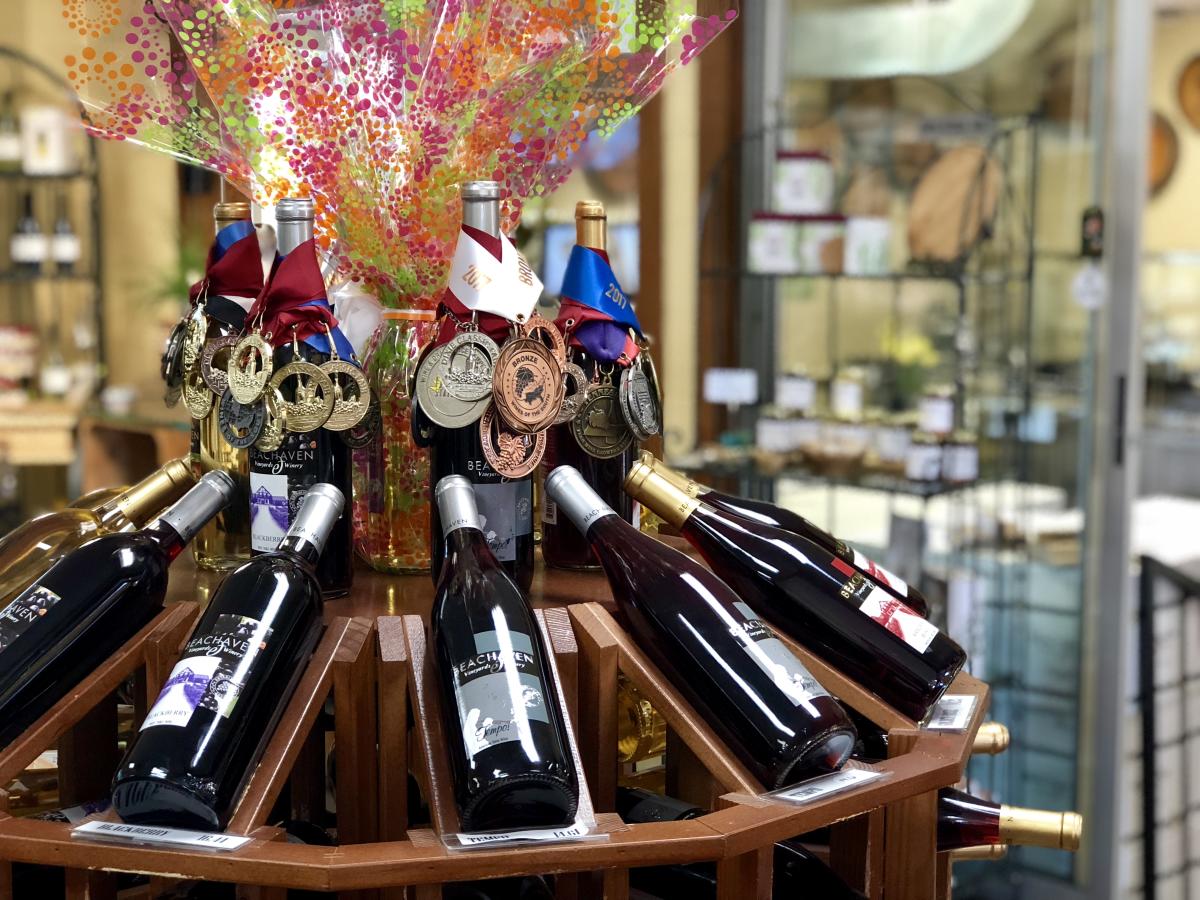 Winery Shop
If one of the wines captures your tastebuds, you can purchase it and any number of reds, whites, sparkling wines, champagne, and more in the shop. You can also order bottles and accessories online for delivery or local pickup. If you're looking for a bottle to celebrate a meaningful occasion, Beachaven's custom wine labels are designed in-house just for you.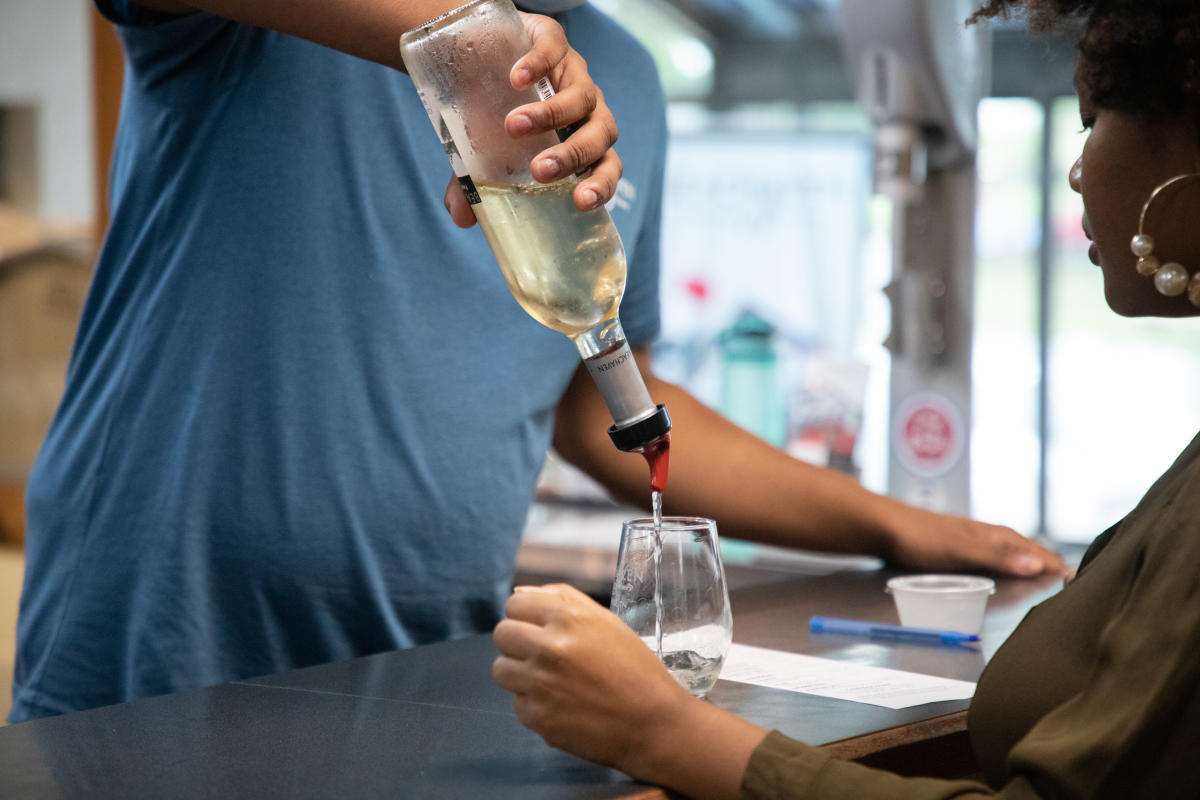 Wine Tasting
During my visit to the vineyard, I took part in a wine tasting myself and tried a little bit of everything! The Reserve Chardonnay, a dry white wine aged in oak barrels, was my favorite. I immediately wished I had some cheese and crackers to go with it, which Beachaven had ready and waiting. The Cabernet Sauvignon, a dry red, has notes of cedar, wood smoke, plum, and baking spices. The cabernet has a deliciously subtle hint of cinnamon when you swallow that warmly brings all its flavors together. Next up was the Gov's Red — a semi-sweet red wine that you will love if you're a fan of Sangria. I found it to be a bit sweet by itself but paired with some salty snacks and a summer afternoon, it'll hit just right. My final sampling was the Sparkling Jazz, a sparkling wine with hints of apple, citrus, and honey. My first thought upon trying it was how great it would taste in a mimosa, which I voiced to the staff. Lo and behold, Beachaven serves mimosas every weekend!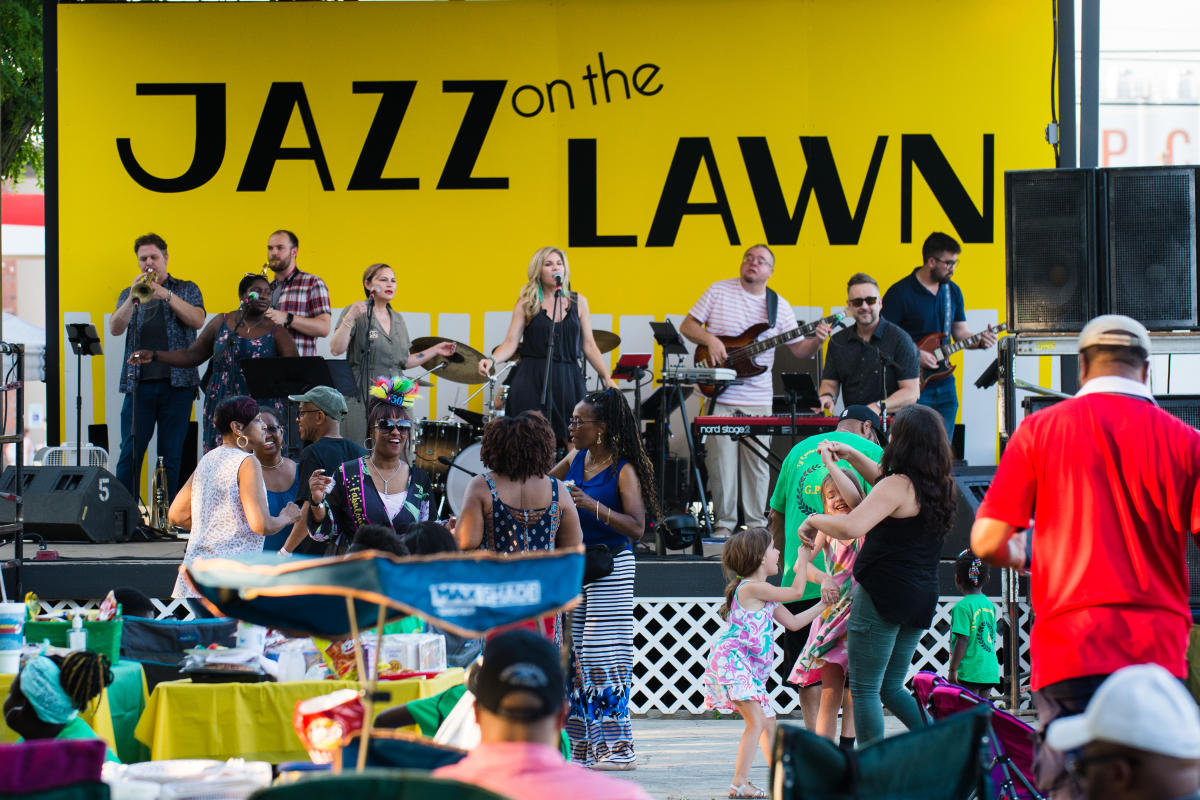 Jazz on the Lawn
Tours, wine flights, and Saturday mimosas aren't the only experiences Beachaven offers. Each weekend, the winery hosts local artists and musicians to entertain guests inside the bottling room. Standing tables are first-come-first-served, but you can enjoy the live music from anywhere in the room or the adjoining patio while you sample your glasses and flights. The return of warmer weather means the return of the local favorite festival, Jazz on the Lawn. On select dates from May to October, hang out on the patio with your friends and family to enjoy live music throughout the day. Beachaven is a community-centric winery, and that vine runs from the guests all the way through their partnerships. At Jazz on the Lawn and Happy Hour Fridays, Beachaven hosts food trucks for their customers to enjoy alongside the light charcuterie offered inside the winery. The staff told me the winery always tries to support local businesses and create ties throughout Clarksville whenever it can.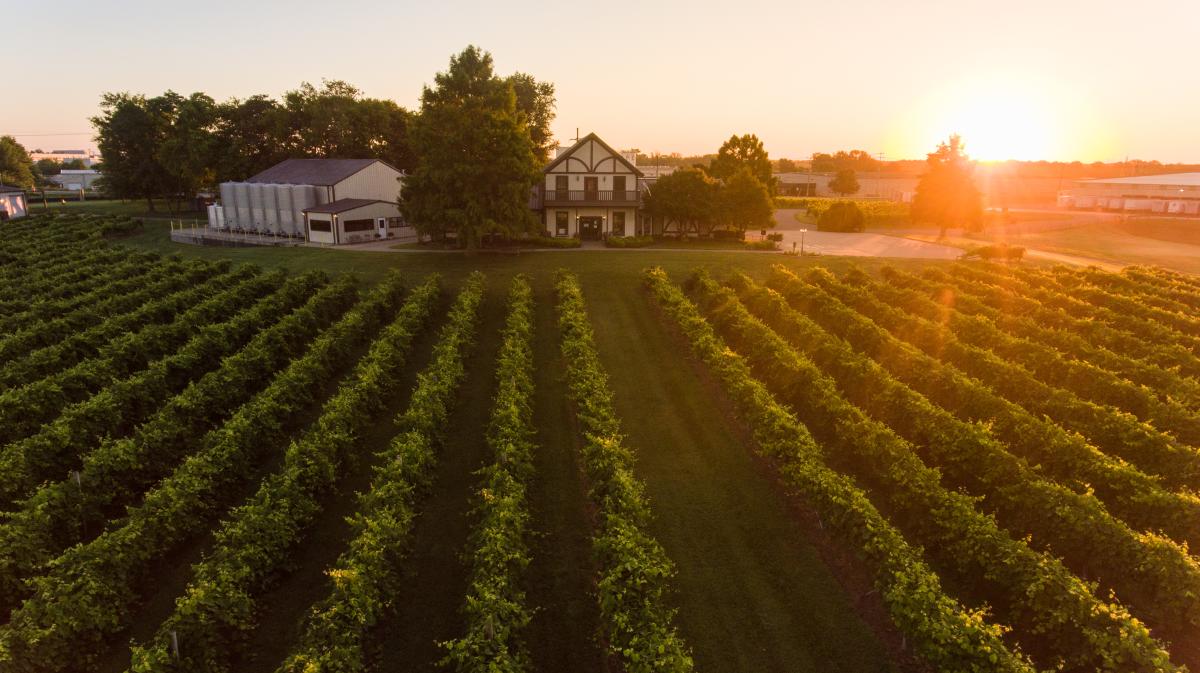 Beachaven Vineyards & Winery
I experienced the sense of community at Beachaven to be tangible, from the new partnership with a charcuterie food truck to their recent all-day Galentine's specials to a staff member animatedly talking with a customer about their shared sorority at the nearby Austin Peay State University. Beachaven Vineyards and Winery is a place you want to be and a place you want to bring your people. As temperatures rise and the grapevines grow green and full, you'll want to add Beachaven to your Clarksville itinerary when you visit soon.