Outdoor enthusiasts gravitate to Clarksville's natural beauty in all four seasons. The middle Tennessee climate is relatively mild, so most outdoor activities are pleasant through the winter months, even for those who aren't fans of colder weather. Yet, the occasional snowfall (and the even more occasional heavy snowfall) transforms the barren beauty of winter into a pristine wonderland that is ideal for adventure. (Header Photo: IG @elaintennessee)
Dunbar Cave State Park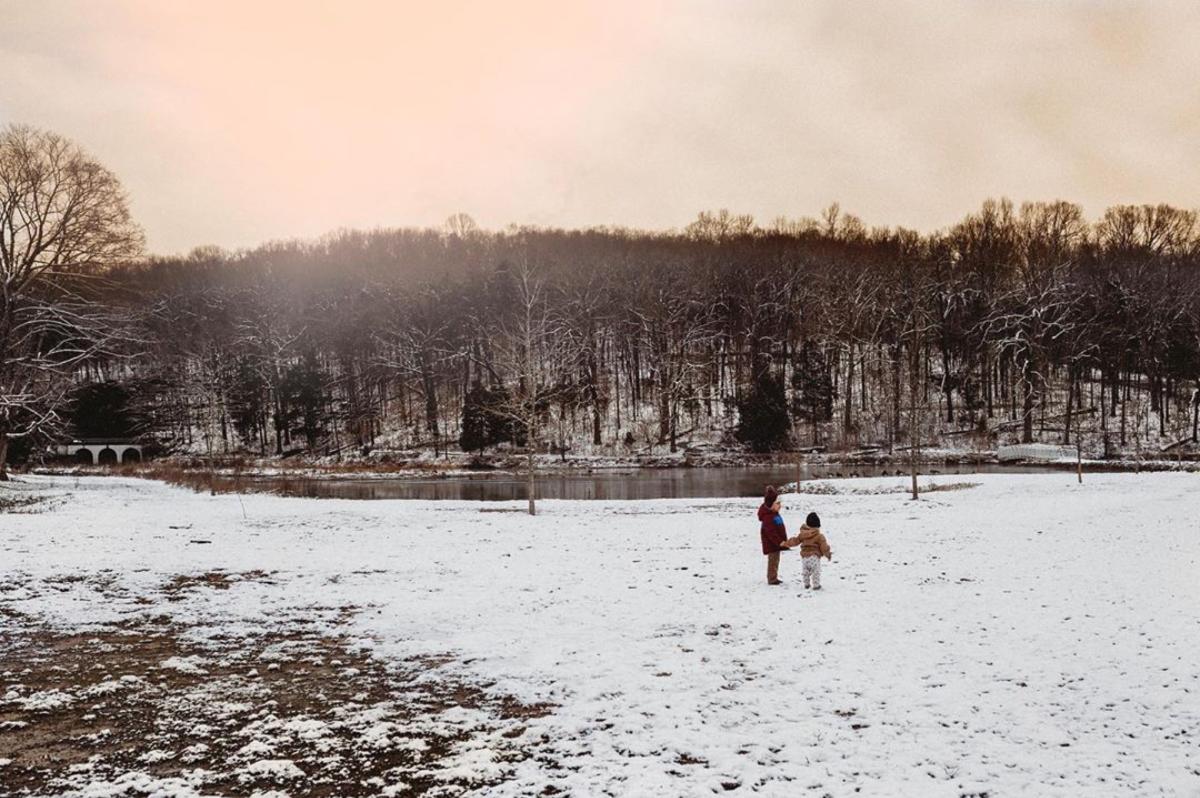 Dunbar Cave State Park's trails, open spaces and wildlife make it a perfect Snow Day destination.  IG @lifewithlolav
Even without the popular summer-season cave tours or dramatic fall foliage, Dunbar Cave State Park is a worthy winter destination. Wide open spaces near the water lend themselves to spectacular frosty scenes, especially at sunrise. Ducks, geese, deer and other wildlife are also more populous in the winter months. The park's 144 acres includes about three miles of trails that loop around the cave and range from easy to moderate. Without the summer humidity, you may find more stamina for a winter outing. Keep in an eye on the park's website or the Visit Clarksville events calendar for activities throughout the year. Warm up afterward with a made-from-scratch pizza or calzone at Caprigio's. 
Golfing & Fishing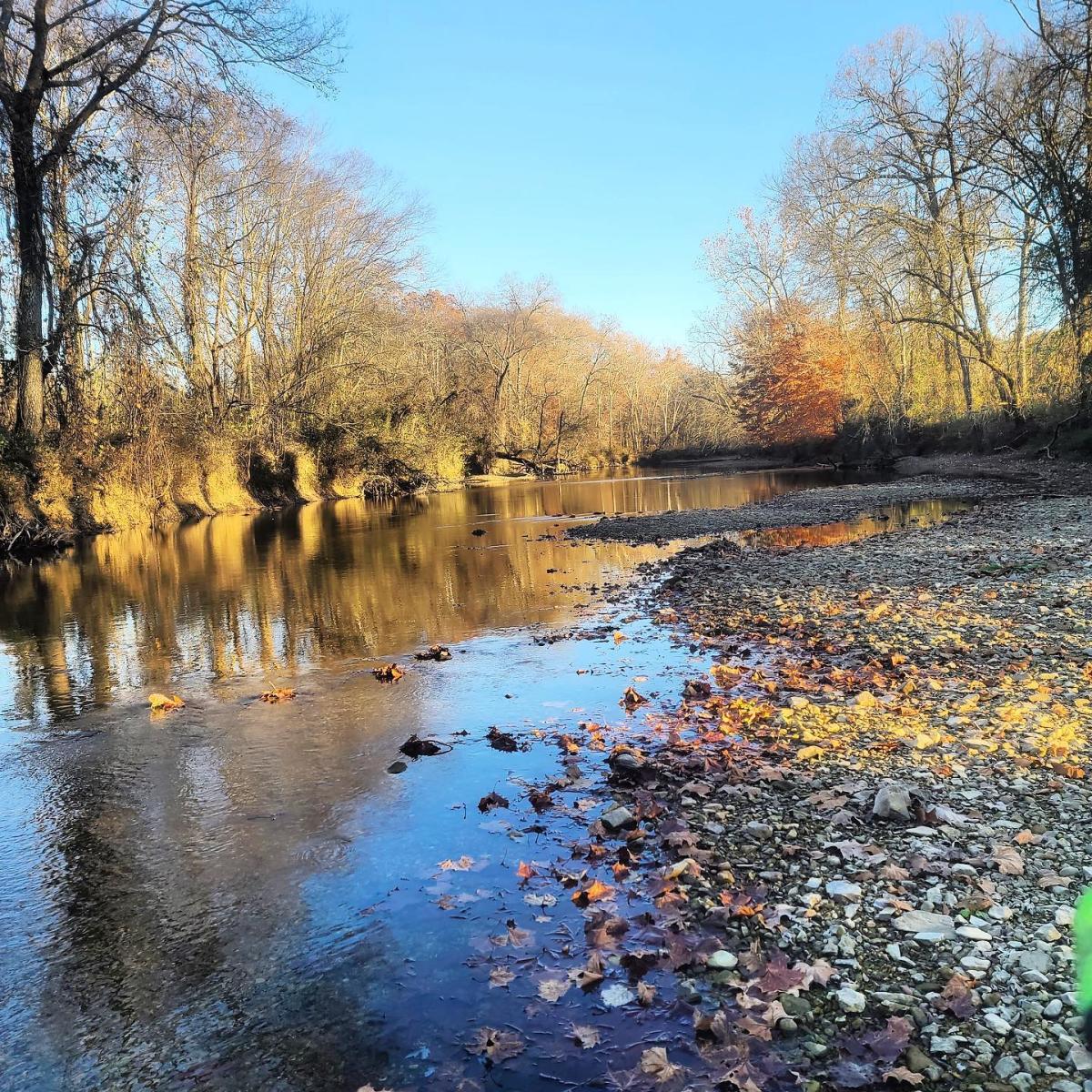 Winter creeks are pristine and prime or fishing.  IG @exploringtennessee
We're aware there are plenty of you who vow there's no more beautiful place on earth than a golf course or the view from your boat. If either of those describes you, Clarksville's rivers and courses will satisfy. And, because of those relatively mild temperatures we mentioned, you'll find fishing, boating and golf happening most every day of the year. Years ago, Clarksville's waters were deemed some of the top places for catfish in the world and that hasn't changed. Whether you prefer the vantage from a boat or creek side, our 650 miles of navigable waterways will give you the solace and natural beauty you crave.
Clarksville's six golf courses span the county from the northwest to the southeastern. Whether you're visiting family or friends, traveling for business, or relaxing in a hotel, you'll find one nearby. Swan Lake is a municipal 18-hole course adjacent to Dunbar Cave State Park. Here, you'll enjoy the quiet serenity and much of the same wildlife you can see at the park. Nestled along the Red River, The River Club is a semi-public golf course that allows you to play a links-style course with nine or 18 holes.
Rotary Park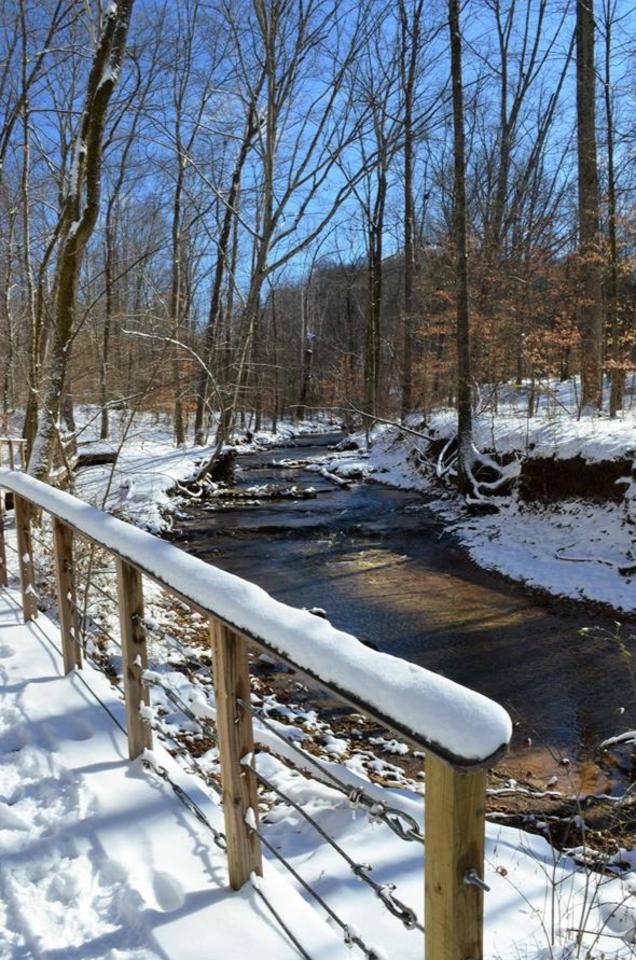 Rotary Park transforms into a winter wonderful with snowfall. David Smith
Snow along a wooded creek scene is pure nostalgic, maybe even magical. If this scene doesn't conjure memories of childhood experiences, maybe it resurfaces some of your favorite childhood stories. If you are the type of wants to take full advantage of a snowy day by wandering in nature, Rotary Park is the ideal place for you. The park's 111 acres offer five miles of hiking trails, many of which follow and cross streams plus mountain biking trails. Watch the signs for which are pedestrian-only, which are bikes only and which are dual-use. The park's new 4,200-square-foot nature center features permanent and temporary displays, as well as hands-on activities to teach visitors more about the natural history of the area. The park also boasts an 18-hole disc golf course that can be fun for the entire family. Stop in the nearby Choppin' Block for a full made-to-order breakfast or 100% pure beef burger.
North Ford St. Mountain Bike Park

North Ford St. MBT and Rotary Park offer bike trails for beginning and advanced riders.  Stu Drake
Fall, winter and early spring is the peak season for mountain biking. Clarksville's North Ford St. Mountain Bike Park offers about 3.5 miles of trails. The park is maintained by volunteers, the Clarksville Area Mountain Bike Alliance, who work to maintain and expand the trails. While the park offers some intermediate to advanced features, you'll also find a designated children's section. In fact, North Ford St. is one of the few mountain bike parks in Tennessee with spaces for both novices and more advanced or competitive riders. Afterward, enjoy a frothy brew from a cozy craft brewery. Find a list of breweries here.
Backroad Visions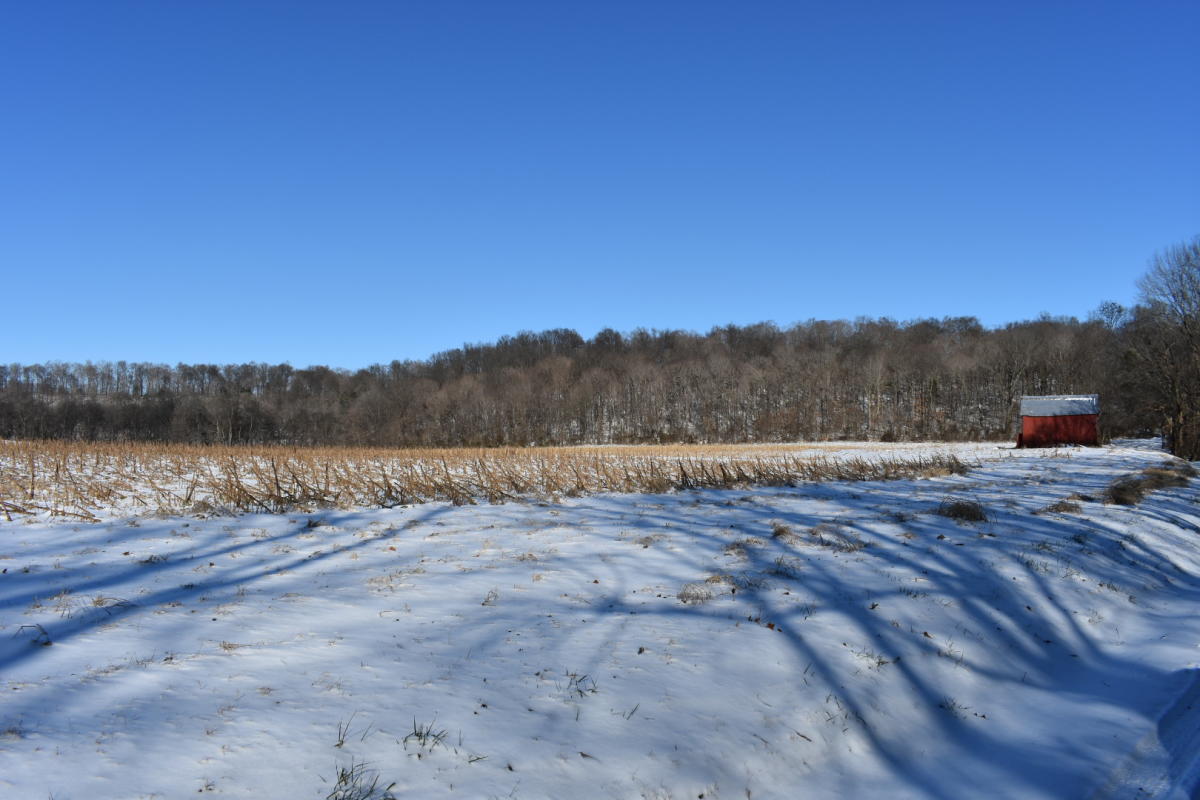 Iconic rural landscapes can be found all along the outskirts of the city limits.
Maybe the best snowfall is the one that sufficiently covers grounds and fields after the roadways remain clear and dry. On days when this is the case, bundle up, swing in a local coffee shop for your favorite flavored joe, then explore the backroads for the serene beauty that only comes blanketed in white. Follow any of the state highways leading out of the city and you may land upon rural or agricultural scenes like this one near Port Royal State Historic Park.
If you explore the outdoors this winter, we'd love you to share your photos with us. Use hashtag #visitclarksvilletn on Instagram or Twitter and we'll connect with you for permission to share, or upload directly on our website. In the meantime, enjoy photos from other travelers and residents in our Scenic Clarksville photo gallery.