From forested trails, to urban adventures, and wintry brews, Clarksville in the wintertime offers fun family journeys and cozy places to settle in for local brews and fare.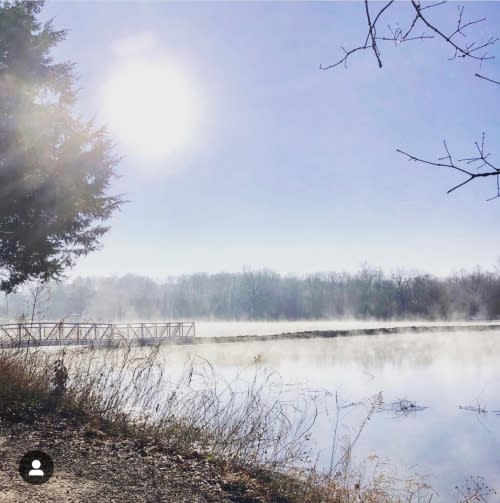 Get the best of nature, history, and events at our local parks. Clarksville is home to two Tennessee State Parks, Dunbar Cave State Natural Area, and Port Royal State Park. Both of the parks offer holiday activities, on and off the trails.
Highlights at Port Royal include ranger-led hikes, one along the historic Trail of Tears National Historic Trail on December 23 and another in honor of the New Year on January 1. Both hikes are free and considered to be easy and leisurely. Port Royal is a historic trading post and early settlement. Register here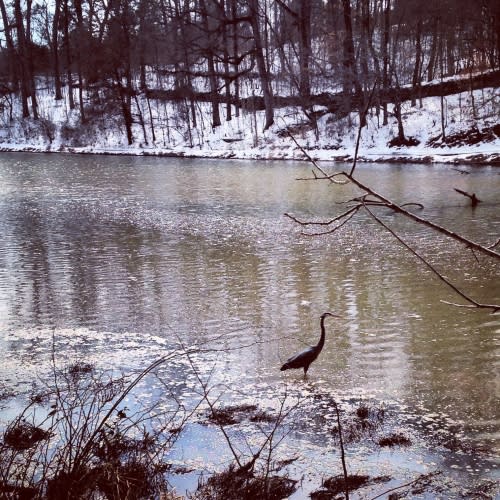 At Dunbar Cave, my family likes to take our visitors to view the mouth of the cave, as well as the old stage area. When it snows and depending on how cold it gets in the winter, the cave is particularly beautiful, with growing icicles that hang in the mouth. There are a couple of forested trail loops, varying in distance with the longest being about 1.5 miles depending on the route taken. The trails offer an escape into the forest, and maybe a sighting of deer and owls, the heron that pause in the lake, and chipmunks that scurry between rocks by the cave. Holiday events include Build a Certified Bat House on December 22, as well as Make Moon Dough and Story Time with Cookies and Cocoa on the same day. To find events through December including Finger Knitting, and a New Year Hike in January, click here.
If you have some hours before your family wakes through the holidays, then experienced mountain bikers would enjoy a morning ride at the North Ford Street Mountain Bike Trail Park. These trails in the forest are a gift to bikers who can cross creeks and practice uninhibited. The trails are for mountain bikers only. Park is listed on the MTB Trail list here. The city's webpage includes directions.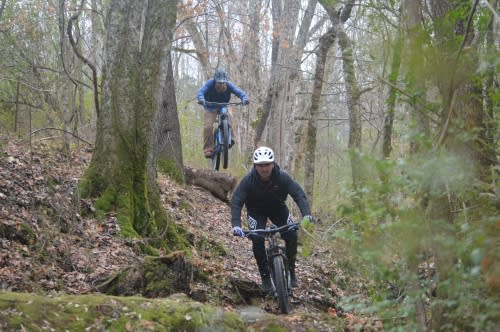 If you want to bike with your family or some of your family enjoys biking, while others like to hike or photograph wintry creek scenes, then Rotary Park is home to all of those activities. You're welcome to bundle up, bring your dogs, and play a game of disc golf. Read about Rotary Park here.
Getting cozy with a local brew after being outside in the wintry weather is a most rewarding evening activity. Clarksville is home to a variety of local breweries, distilleries, and eateries with their own special concoctions.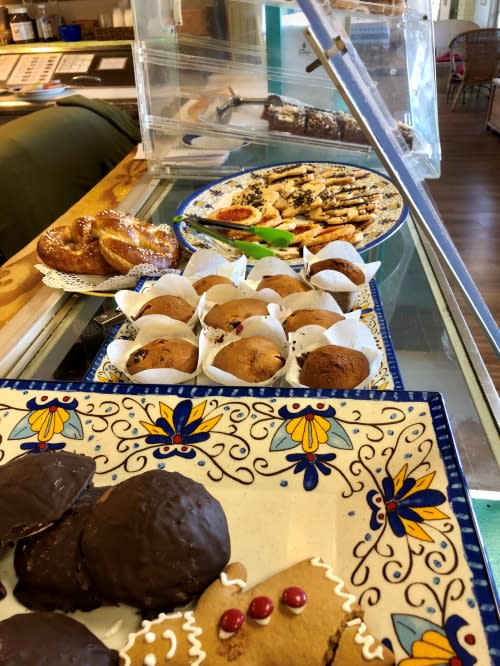 Breakfast and Lunch: The smells of freshly baked bread invite me into Silke's Old World Breads and Bakery. It is a busy place, and rightfully so as patrons pick up delicious presents for the holidays while drinking a cup of German coffee. If you're in a hurry, grab fresh cuts of meats and cheeses from the deli, as well as freshly baked loaves of bread to go. For the holidays, the bakers at Silke's prepare butter rum stollen in addition to Christmas cookies, truffles, and candies. Every day, Silke's has hot soups, handmade pizzas, and sandwiches. Children pretend to cook in the play area. Framed artwork by local artists surrounds us. I like to look over the textures of the pottery and gemstone gifts for sale. It's like being cozied up in a mountain bakery in Germany, and it's right here in Clarksville.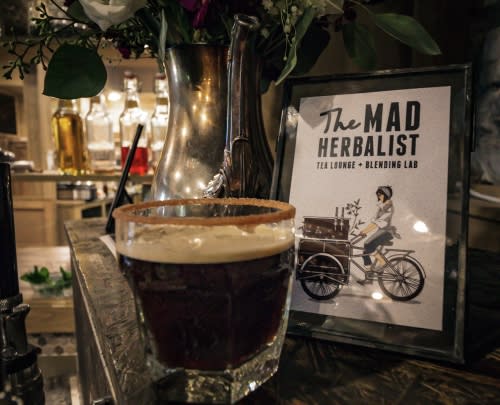 If you want an experiential, cabin-in-urban-woods teahouse and blending lab, check out The Mad Herbalist. Teas are served in a variety of different forms. For my winter mood, a favorite tea blend is Sweet Cinders. The Mad Herbalist boats a rotating seasonal menu of teas and plates of sweets, savory dishes, and spreads, or try all three in a tier. While savoring my tea, I'm delighted to create a one-of-a-kind fragrance blend for a variety of products, including body butter, beard oil, room spray, and more. The Mad Herbalist is a place to pamper yourself and bring along a friend.
We used to argue over the dinner options, but now we rotate since there are many we like. I'll highlight some seasonal fare and a few of my anytime favorites.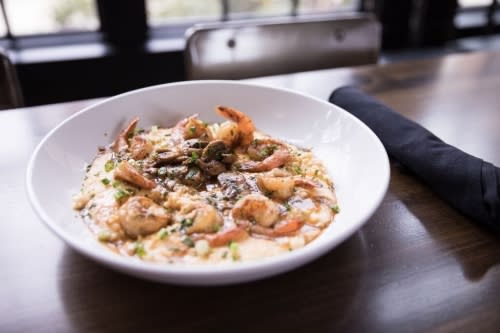 The spacious and bright, Strawberry Alley Ale Works is welcoming and offers a uniquely tasty menu. My favorites are the beer cheese soup and the power salad as a light dinner. For a heavier dinner in preparation for a winter bike ride at Rotary Park or a long hike the next day, Strawberry Alley has the best shrimp and grits I've ever eaten. As a fan of stouts, this one is smooth and delicious. The Imperial IPA is also perfect for a winter night.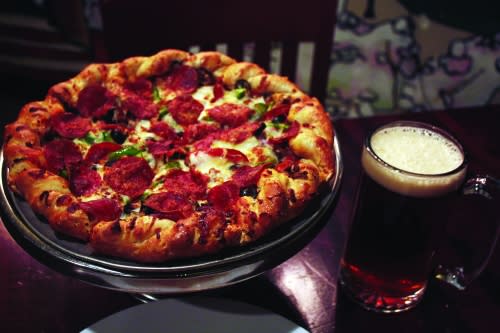 My family and I also enjoy Blackhorse Pub & Brewery for its offering of a big fire in the main dining room on especially cold nights. They make a scrumptious pizza with my personal favorites being the Vegetarian and the Tunisian. The Blackhorse is also a brewery and always has Coalminer's Stout in its selection, as well as other winter seasonal favorites. The seasonal Draft Only is Saint Nick Dunkelweizen.
For winter date night, my husband and I visit Edward's Steakhouse. I always go for the Oysters Rockefeller, either the ahi tuna or the shrimp alfredo, and creme brûlée, prepared in-house. Edward's piano bar sets the perfect tone to escape from the cold for a date at a candlelit table.
Restaurant Links:
Silke's Old World Breads and Bakery