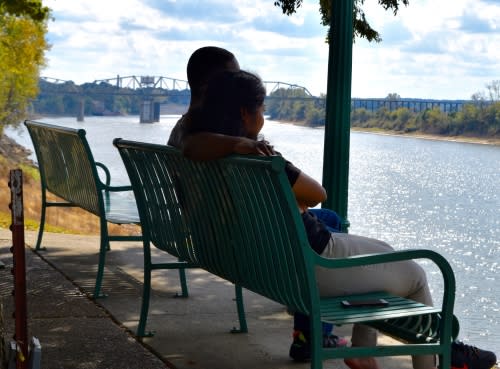 Think Nashville is the only place to take your significant other on a cute date? Maybe you haven't seen all that Clarksville has to offer. During the spring and summer, Clarksville comes alive! It is the perfect time to enjoy the great outdoors and see more of this wonderful city. Show your new beau how fun you are while exploring Clarksville's great outdoors! Photo by Lucas Ryan Chambers.
For the Adventurous
Want to show your date your adventurous, fun side? Lucky for you Clarksville has several options to suit each couple's own fancy. For those couples who long to ride with Tony Hawk, The Skateboard Park at Heritage Park (1241 Peachers Mill Road) is open from sunrise to sunset. It is free for anyone and requires no experience. Unfortunately, an alley-oop can turn into an alley-OOPS quite quickly, so please wear a helmet! It is advised for your safety and pride.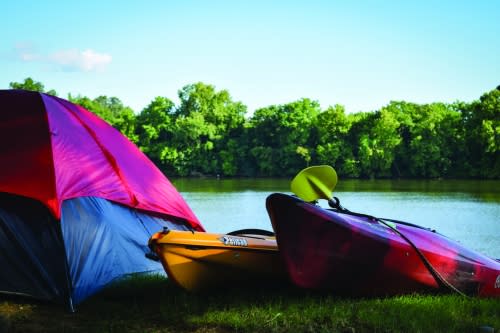 If skateboarding isn't your thing, maybe canoeing/kayaking the Red River or Cumberland River is your cup of tea. Blueway Adventures, LLC  at 1030 S Riverside Drive has kayaks and canoes available for all-day rental as well as shuttle services if you choose to book a specific river route with them. The Cumberland Riverwalk Route and the Billy Dunlop Red River Route are both great options for a scenic view of Clarksville's Blueway. Photo by Lucas Ryan Chambers.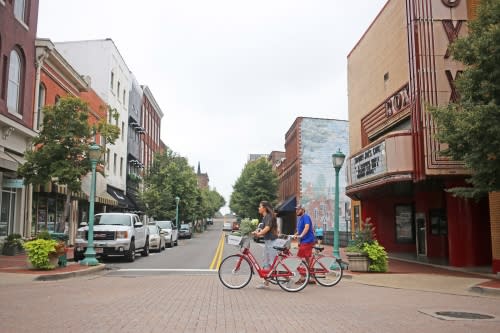 If flipping over in a kayak in front of your date seems undesirable, then taking a stroll or bike ride on the Clarksville Greenway may strike your fancy. Located along old train tracks, an asphalt trail winds 6.1 miles through the lush forests and grasslands of northern Clarksville. There are BCycle bike rentals at the Greenway's Pollard Trailhead (1011 Pollard Road), plus at Liberty Park, McGregor Park, Downtown at Public Square and on the Austin Peay State University Campus.  You can pay $3 for 24-hour access of all BCycle stations across Clarksville. There is a usage fee of $1 for every 30 minutes used on a bike after the initial 60-minute use of that same bike. The bikes can be dropped off at any Clarksville BCycle station. It is worth the small investment for a day of fun with your special someone! Photo by Clarksville Parks & Rec.
For Hot Air Haters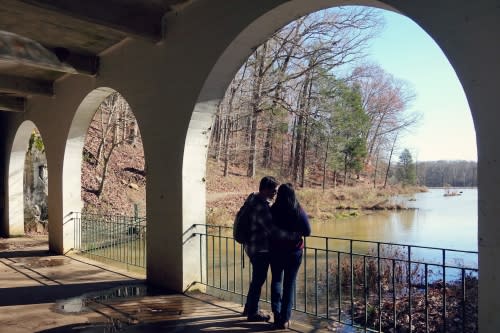 If you and your date are not into hanging out in the heat, have no fear! You can still have a great outdoor adventure at Dunbar Cave State Park. Dunbar Cave (401 Old Dunbar Cave Road) provides the opportunity to escape the heat and explore inside Clarksville's largest cave. Starting May 1, the park will offer daily cave tours where you will be able to see genuine Native American pictographs and see stunning cave formations. If you and your date find yourselves wanting more when the tour is over, ask the park ranger when the next Unknown Realms cave tour is available. You will be able to go deeper into the cave than on the normal route and hear the numerous legends of Dunbar Cave. This is a date that both of you will not forget! We're not just blowing hot air! Photo by The Budget Savvy Travelers.
For the Four-Legged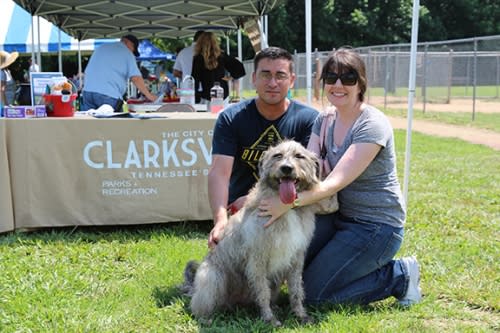 We all know that our pets are our closest friends, so why not take them on a date with you? If you or your date have dogs, everyone can be introduced together at one of Clarksville's two dog parks. Heritage Dog Park (241 Peachers Mill Road) is free to use as long as little Fido is up to date on his vaccinations and tags. Liberty Park (1188 Cumberland Drive) also has a fenced-in dog park with two separate areas for small and large dogs. For just a $10 yearly fee, you can access this dog area anytime the full park is open! Make sure to plan ahead and register with Clarksville's Parks and Recreation office before visiting. After a fun time of playing in the dog park areas, put Fido back on his leash and explore the rest of the parks. What a great way to get to know your date and his or her closest friend! Photo by Clarksville Parks & Rec.
Outdoor Fun: Happy Date!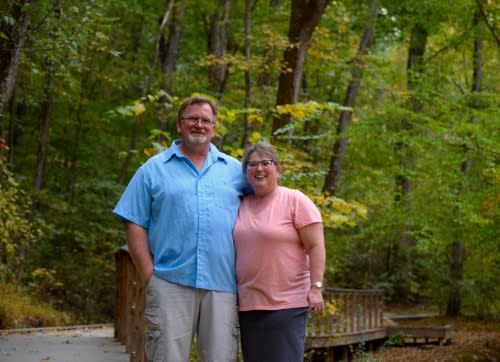 As you can tell, there are so many possibilities for outdoor dates in Clarksville that suit each couple individually. From caves to rivers and bikes to skateboards, don't be afraid to explore beyond this list because you never know until you are here!