Along the Cumberland River sits the Smith Trahern Mansion. The beautiful 18th century home reflects the transition between Greek Revival and Italianate styles that was popular during the Pre-Civil War Era. The original building consisted of four large rooms that mirrored each other, on each of the two floors. The bottom floor windows are original jib windows that open onto the balconies overlooking the Cumberland River. When first built, one could see the entire Cumberland River from the balconies. Now there are large hanging magnolia and oak trees surrounding the house.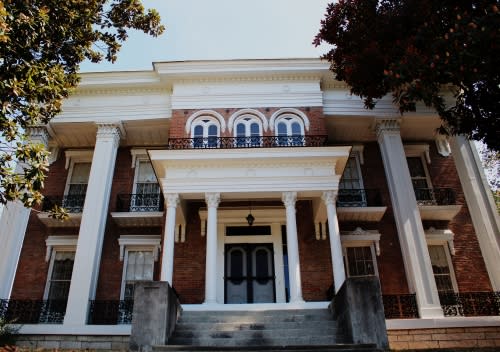 Since 1858, when the mansion was built, there have been several additions and renovations to the land. Before the dining room was connected the kitchen to the rest of the house, the kitchen was a separate building. Adjacent to the former dining room, another large room was added in 1981. The only remaining outbuilding served as slave quarters.
The building was first owned by Mr. and Mrs. Smith. Mr. Smith died while working far away downriver. As his body was being sent back the ship exploded, and he was forever lost to the current. Some visitors have reported seeing the ghost of Mrs. Smith, affectionately known as Lucy, pacing along the balcony, waiting for her husband to return.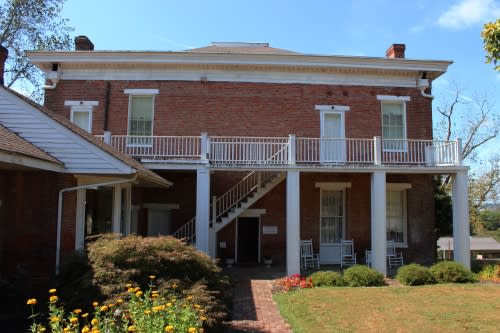 After Lucy Smith passed away in 1905, the house was passed to her grandson, C. Lacy Lockert Jr. who later sold it in 1919. Joseph and Margaret Trahern purchased the home in 1947, and at that point the rooms were turned into apartments and used as a rental property. When they bought the land, the house was falling apart, but they renovated the mansion back to its former glory.
The Russel Rives family was the last to own and live in the home before the mansion was sold to the city. Now the home is overseen by Family and Community Educators; a group of women volunteers who manage the upkeep and restoration of the property.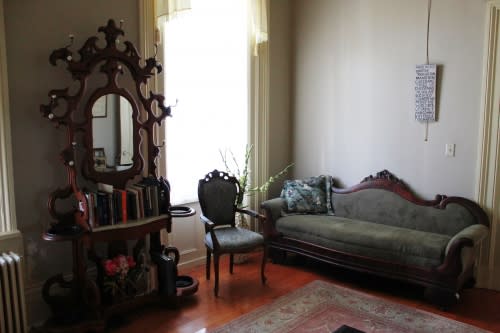 The mansion is open to tours from 9:30 am to 2:30 pm on weekdays, where you can see a revolving set of artworks in the grand hallways. Some rooms have period furniture that shows what the house might have looked like in the 1800s.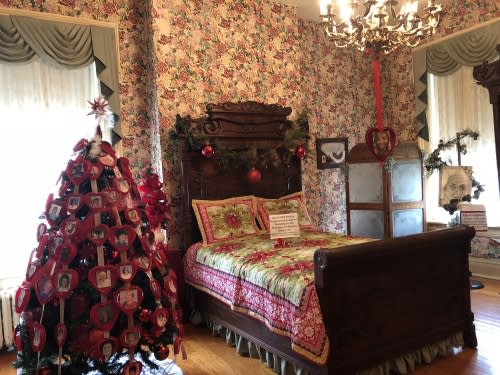 The mansion is also available for weddings and events, but their busiest time of the year is the holidays. As boat tours come up and down the Cumberland, they make their way up the large hill where they can tour the mansion and buy local gifts from vendors. The Smith Trahern Mansion also has an annual Trees of Christmas event for a few weeks before Christmas. The 2019 open house is December 1 where several decorated Christmas trees are unveiled, and snacks and drinks served.