Clarksville's already quaint charm takes on a true Hallmark-worthy quality during the holidays. Lights galore are set along the river and historic streetscapes, illuminating the landscape with a magical glow that brightens your spirits. Walk around and you'll see it on the faces of the young and the not-so-young. The city presents a variety of activities and events to help ring in the Christmas cheer or celebrate the New Year! Whether you're visiting family in Clarksville for the holidays or traveling as a gift to yourself, check out these de-LIGHT-ful things to do.
Ice Skating at Downtown Commons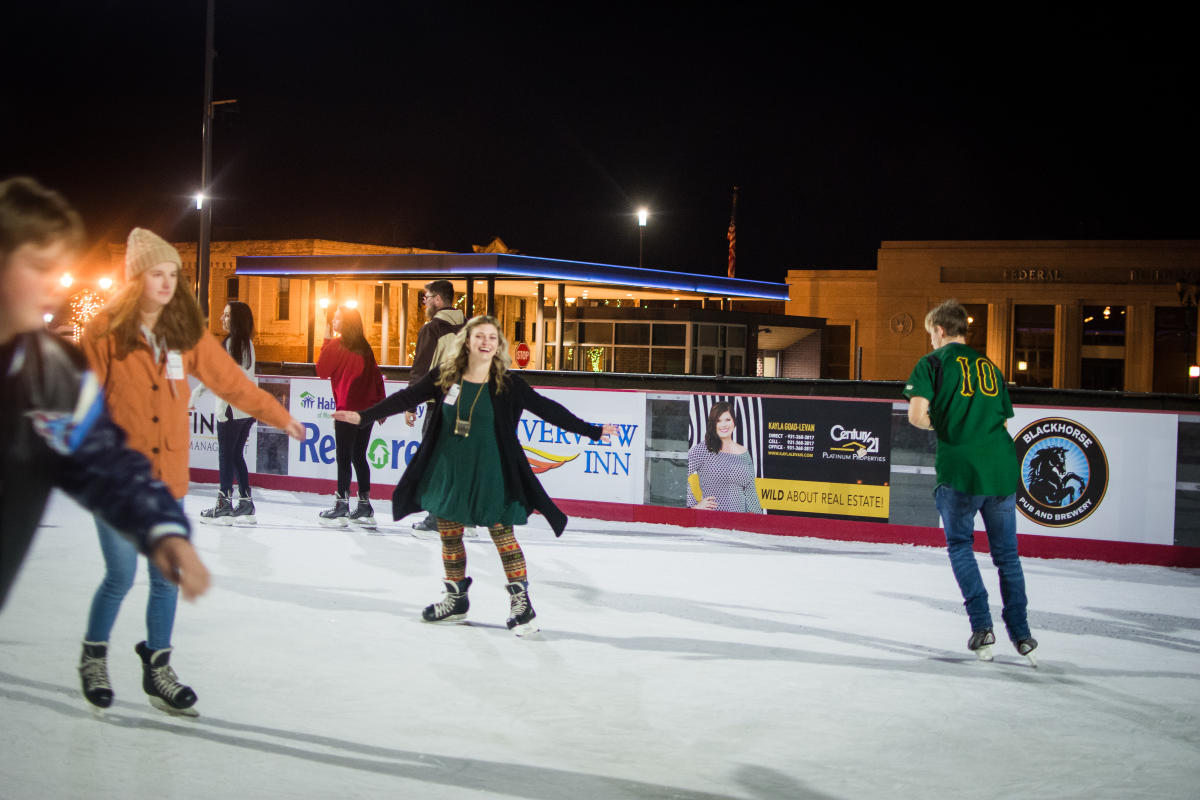 Ice skating is back! The Winter Ice Rink opens again this year in Downtown Commons on November 20. The seasonal outdoor ice rink will stay open through the holiday season with a closing date of January 10. Regular operating hours will be Thursdays and Fridays from 4 p.m. to 9 p.m., Saturdays from 10 a.m. to 9 p.m., and Sundays from 2 p.m. to 9 p.m. Hours will vary on holidays, during school breaks, and special events. Ice skates are provided and included in the cost of the ticket. Tickets are $12 for adults and $10 for children under 12-years-old, government employees, military, and APSU students. For updates follow the park's Facebook page.
Downtown Commons is also home to Montgomery County's Christmas tree and a large sleigh that's designed for photos. Take a few minutes to capture your adventure with some snapshots.
Christmas on the Cumberland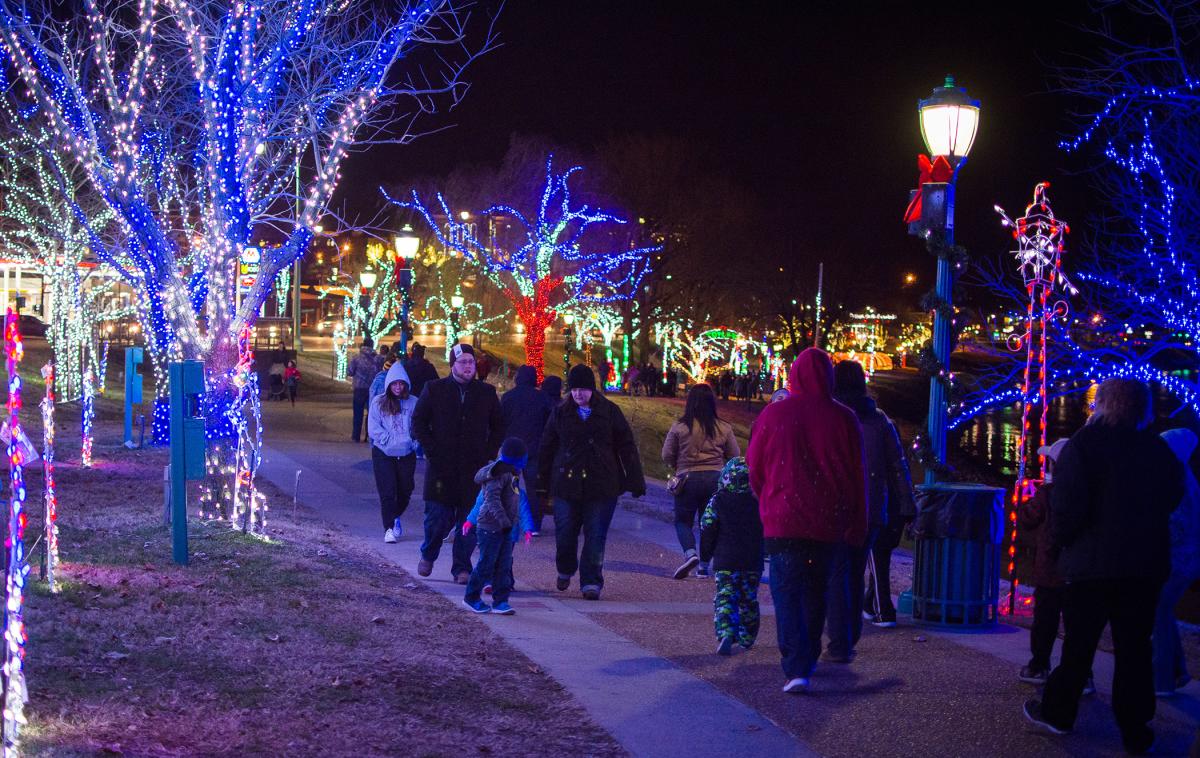 Christmas on the Cumberland is Clarksville's most popular and treasured seasonal tradition. Over one million lights in dazzling displays illuminate the half-mile Riverwalk at McGregor Park. Opening Tuesday before Thanksgiving, the free event continues through January 1. Christmas on the Cumberland is open Sunday-Thursday from 5:00-10:00 p.m. and Friday-Saturday from 5:00-11:00 p.m. Make sure to bundle up; the wind by the water makes the "feels like" temperature lower. Photo: Lucas Ryan Chambers
Drive Thru Lights at the Clarksville Speedway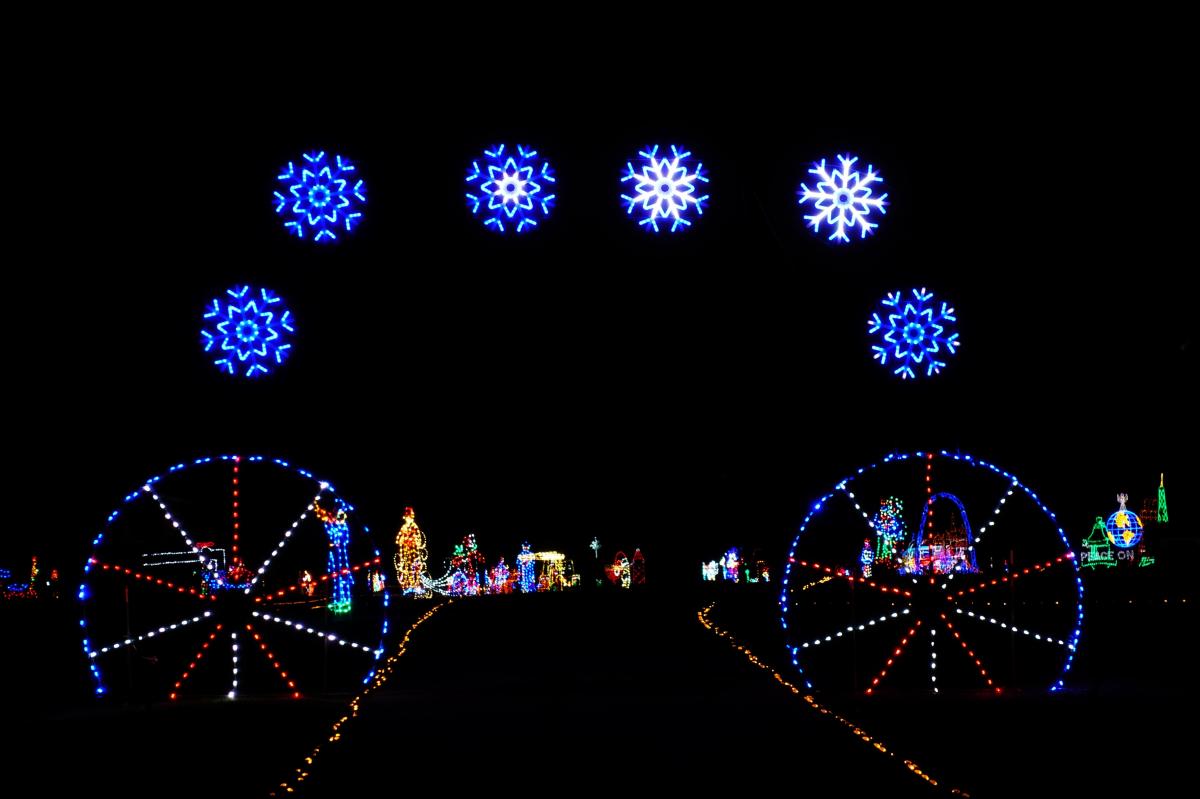 Load up your vehicle for Drive Thru Christmas Lights at the Clarksville Speedway. The converted one-mile track opens Tuesday, November 23, and continues through January 1. You'll see dozens of impressive light displays from the comfort of your car. Once you've entered, you can drive around the track as many times as you'd like. See admission and special discount nights at www.clarksvillespeedway.com.
Roxy Regional Theatre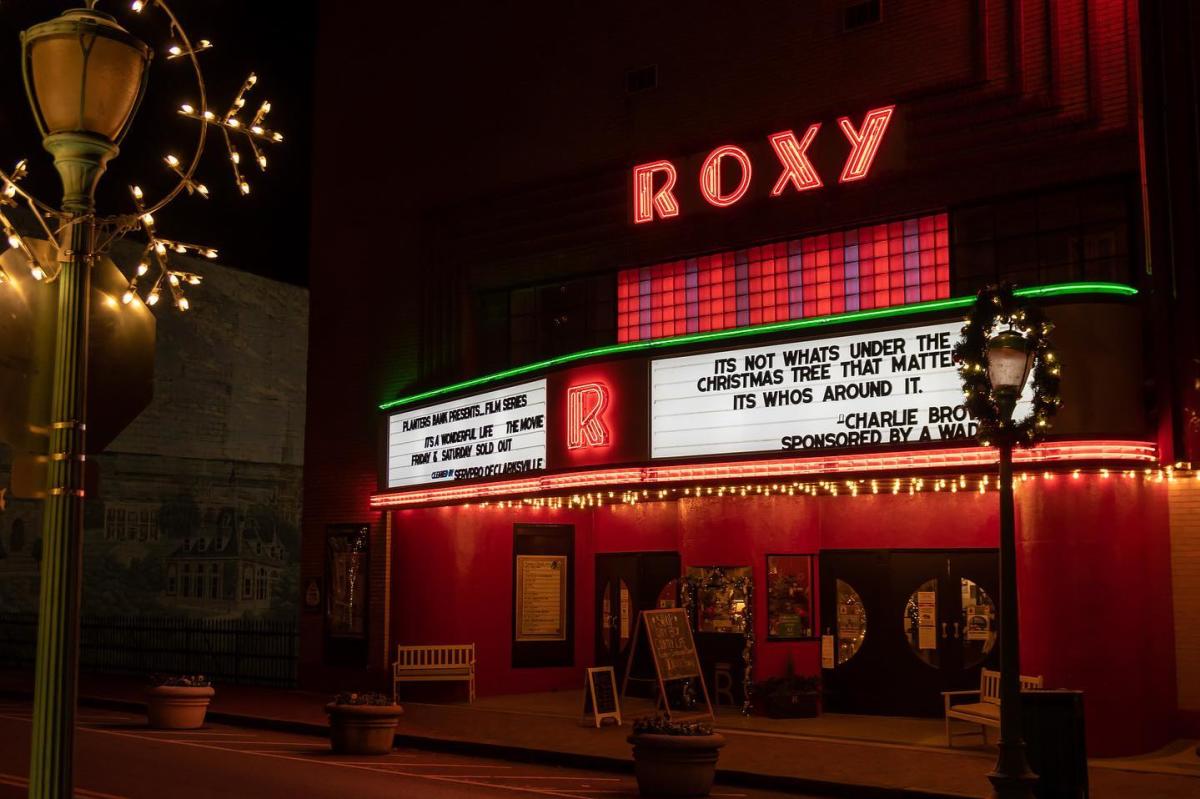 Classic holiday movies on Sundays plus "It's a Wonderful Life: The Musical" makes the Roxy a must-add to your holiday itinerary. If nothing says "Christmas" for you like the classic tunes, you'll enjoy the company's Holiday Hits Cabaret on December 15. The Sunday movie line-up includes Elf, National Lampoon's Christmas Vacation and Santa Claus. Wonderful Life opens on November 25 and continues through December 18. For performance dates and times, or to purchase tickets online, visit the Roxy online. Photo: @draywimmer
Christmas Village & Noel Night
See hundreds of porcelain pieces that make up the large display for Christmas Village at the Customs House Museum & Cultural Center. With moving parts and lights, and even a model train making its way through the village, the exhibit is sure to bring smiles to faces of all ages! Experience Christmas Village from November 16 - January 1.
Noel Night at the Museum is an open-house event with specials in the Seasons gift shop, free gift wrapping, food, music and a special guest from the North Pole. Photo: Odinn Media
SpiritFest & Lighted Christmas Parade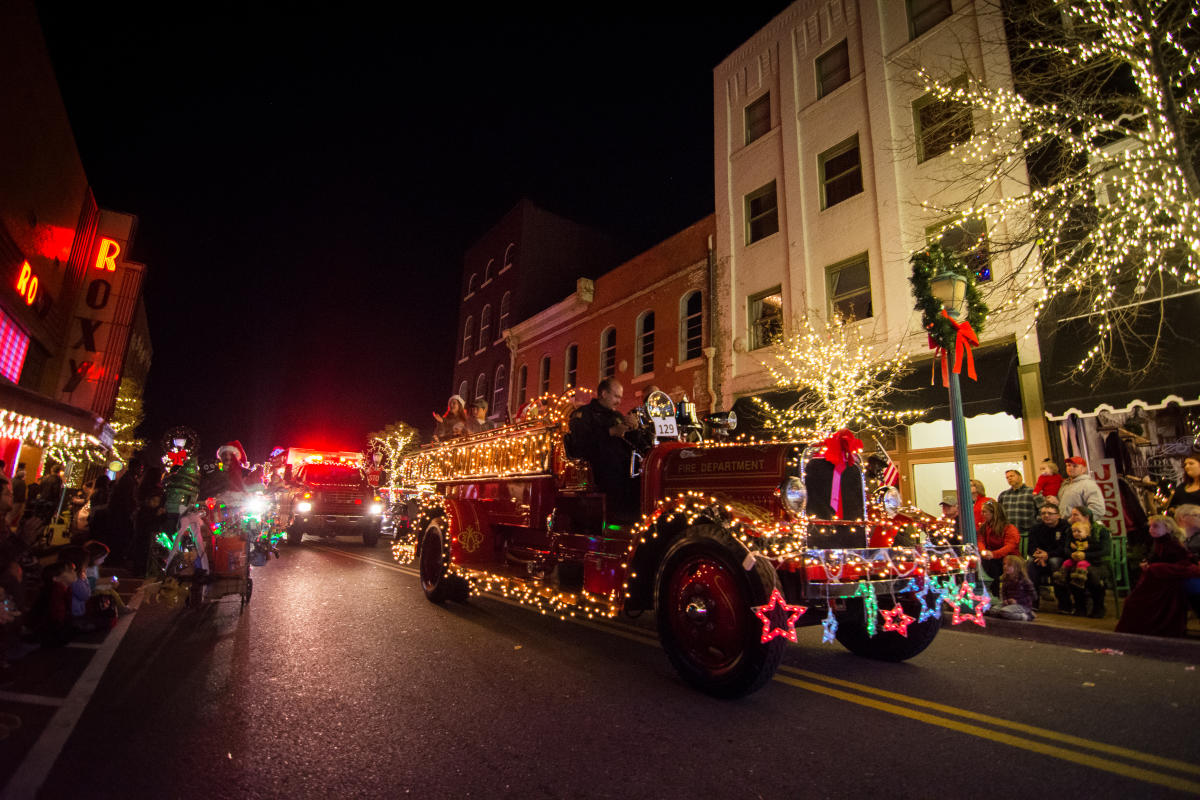 SpiritFest is an outdoors pre-parade event at First Presbyterian and Trinity Episcopal Churches downtown. Activities begin at 2:00 p.m. and include musical performances, a petting zoo, hot chocolate and snacks, arts and crafts, along with storytelling. The event culminates with the 61st Annual Lighted Christmas Parade at 5:00 p.m. Photo: Lucas Ryan Chambers
Erin's Farm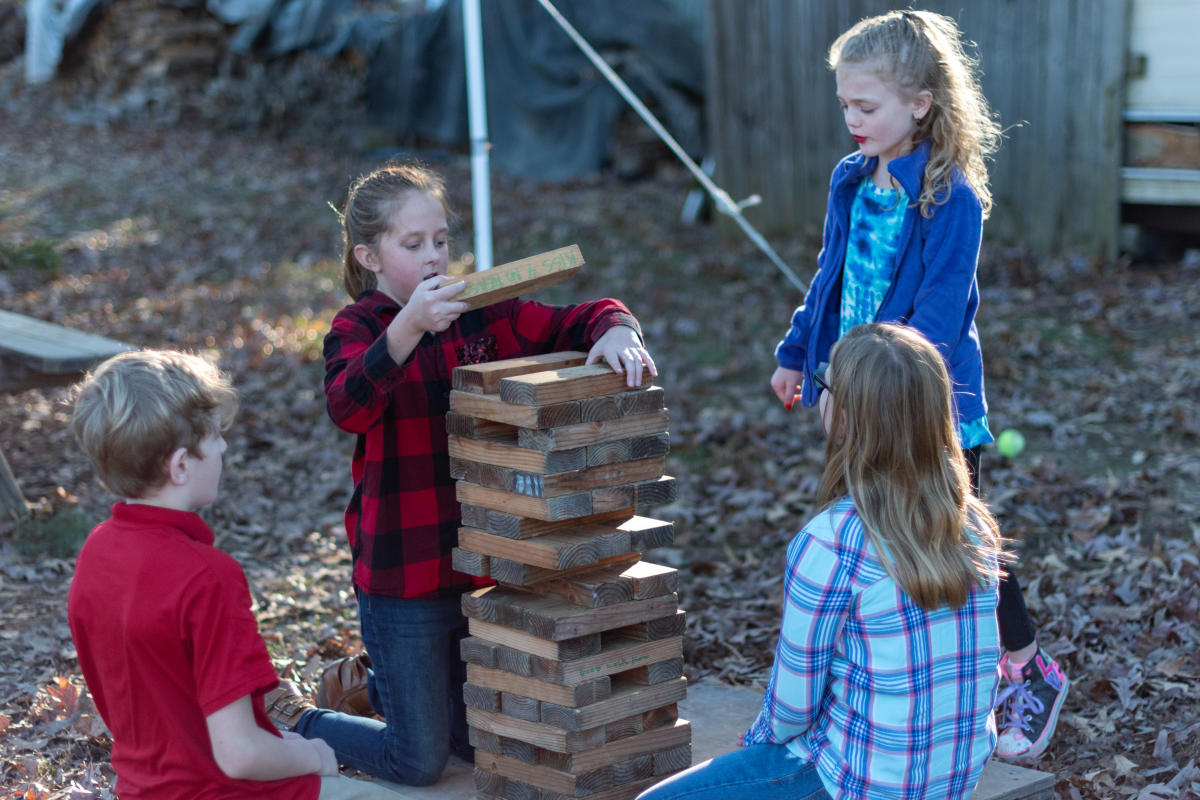 Enjoy outdoor games, a free craft for the kids from Arts for Hearts, Xander's Pizza food truck, and old-fashioned family fun at Erin's Farm's Winterfest on November 27 from 10 a.m. – 4 p.m. Plus, you can pick and cut your own farm-fresh Christmas tree during the event or also on November 26, 28, and December 3-5. A gift gallery carries a variety of hand-blown glass and other work by local artisans…perfect for your holiday shopping. Photo: Stephen Schlegel
State Park First Day Hikes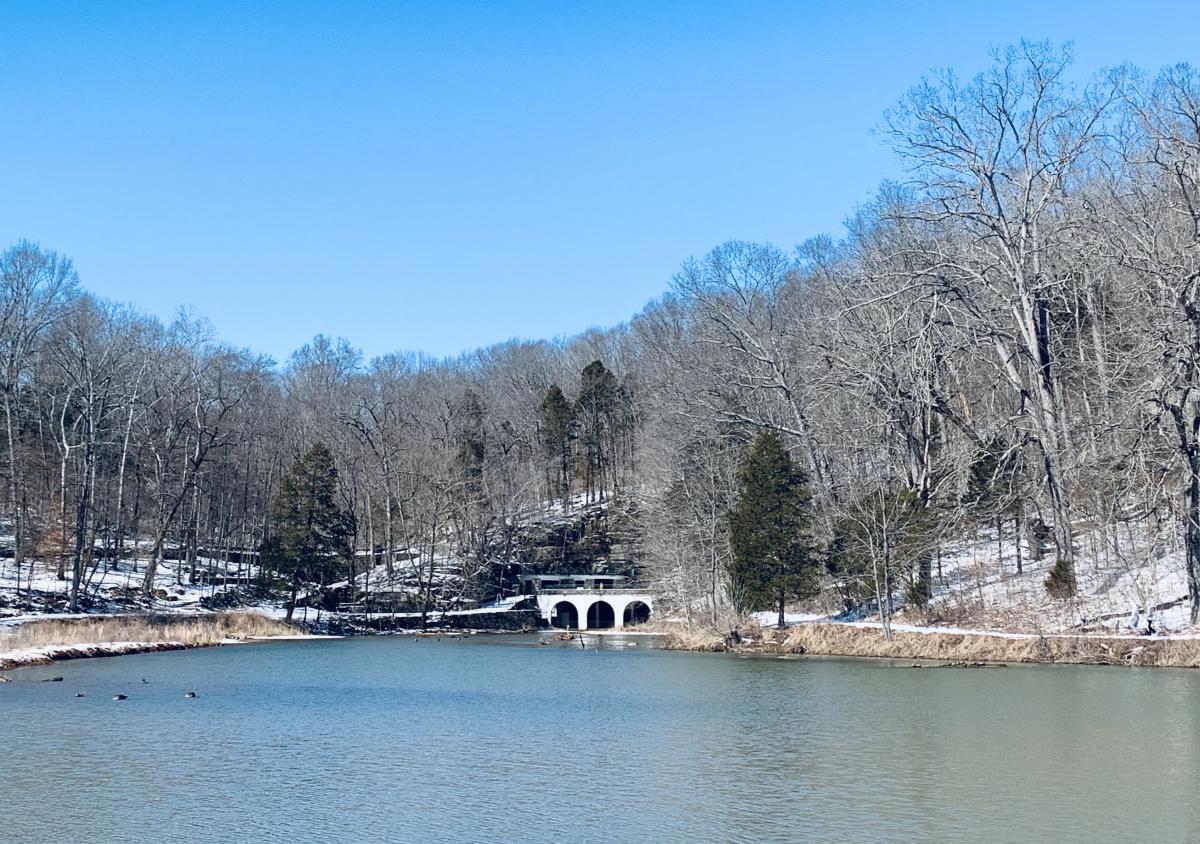 Start the New Year with a commitment to fitness and wellness. A fun way to accomplish that on January 1 is with a First Day Hike. Both Dunbar Cave State Park and Port Royal Historic State Park participate in America's State Parks First Day Hikes initiative in all 50 states.  Each park hosts a short guided hike through the park with a ranger pointing out winter foliage, wildlife and interesting historic facts. You'll meet new friends and the crisp air will be a thorough wake-up after your evening's celebrations. For times at each location check the TN State Parks website.
So Much More
These are some highlights and local favorites, but there is still so much more! Check our website for a full calendar of events with dates, times and admission details. Start planning your holiday getaway with the Trip Builder widget on our website or download our free VisitClarksvilleTN app to customize your trip. Happy Holidays!