updated 3/23/23
Historic Collinsville Pioneer Settlement in rural Montgomery County will kick off the 2023 season on Saturday, April 1, with hands-on activities for all ages! From butter making to blacksmith demonstrations, it will be a full day of fun from 10 a.m. to 4 p.m.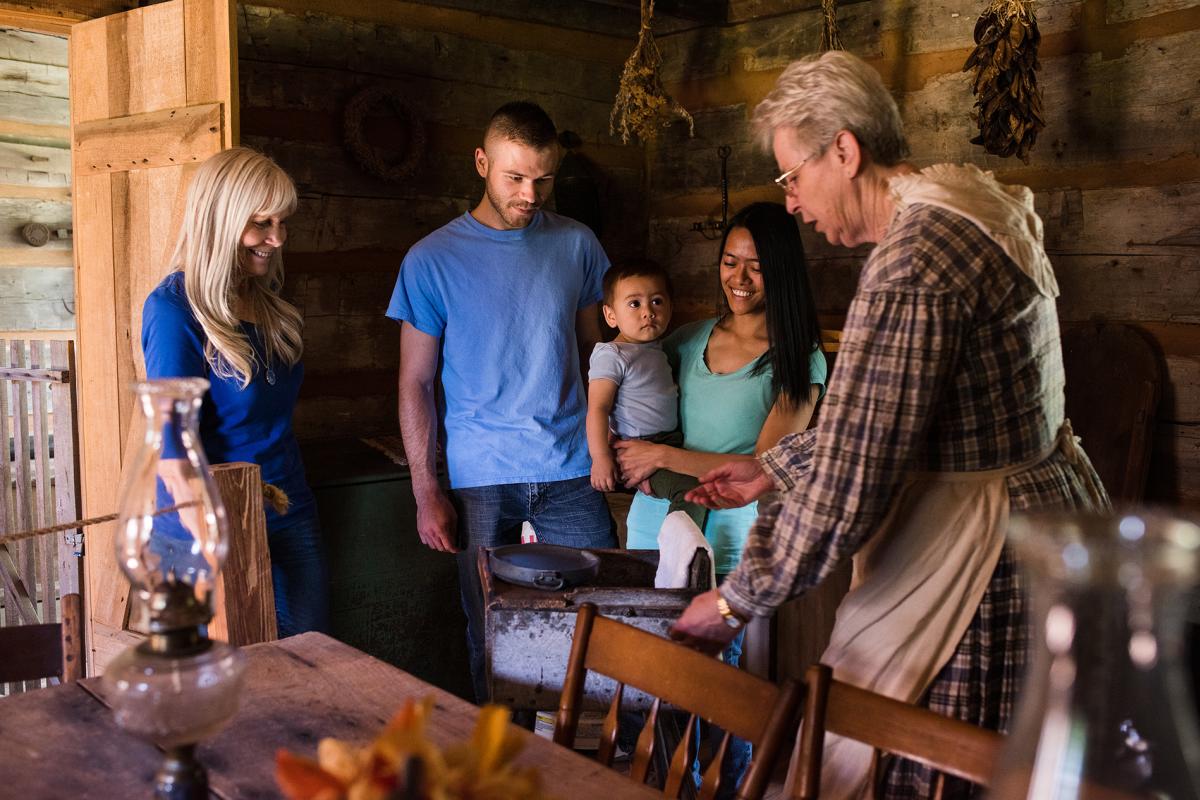 Visitors can experience a variety of interactive programming led by docents dressed in 1800s garb, along with tours of the many buildings and homes that dot the historic site. April Fools will be the theme for kids' educational activities, including "Pioneer Prankster's Trail of Tricks and Journey of Jokes." All activities on April 1 are included with special event admission.
Opening day activities will include:
Butter making and storytelling in the Visitor Center
Blacksmith demonstrations, forging metal to make items such as horseshoes, hinges, farm tools, etc.
Spinning and weaving expert demonstrating how homespun cloth was made on a loom.
Trail of Tricks photo scavenger hunt with prizes and Pioneer Prankster's Journey of Jokes.
19th-century-themed children's activities, such as the Game of Graces, sack races and crafts.
Late 19th-century stationary internal combustion engine (hit-and-miss engine) demonstrations.
Civil War history, including a live uniformed soldier with military items and physician showcasing medical equipment and practices from the period.
Tobacco Talks in the Chestnut Tobacco Barn with special guest Carolyn Ferrell (1-2 p.m.)
Cumberland Winds Brass Quintet plays at the Pavilion (11 a.m. - Noon)
The Travelling Caudells play 19th-Century music throughout the day.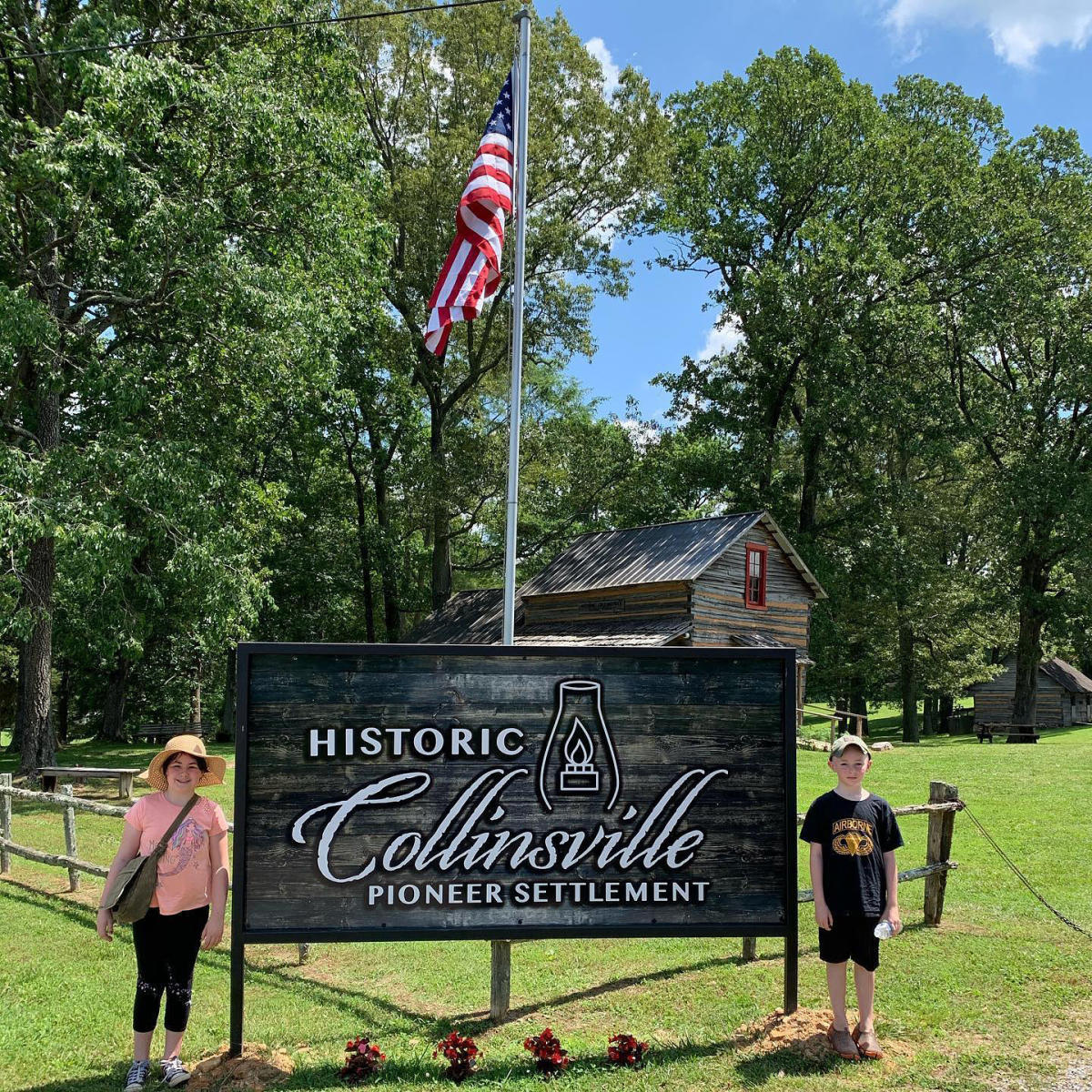 Never been to Historic Collinsville? Visiting the pioneer settlement gives guests the opportunity for a self-paced, self-guided stroll through a re-creation of the past with an audio tour. The 40-acre, open-air property showcases pioneer life from 1840-1900 with 16 authentically furnished buildings. Guests can see the earliest "first home" to the expansive Dogtrot House, a tobacco-drying house, smokehouse, church/schoolhouse, wildlife center, loom house, cobbler's shop, teacher's home and more. Bring a sack lunch and enjoy a picnic on the lawn or at the covered pavilion, which also has tables and restrooms. Don't miss the period souvenirs in the visitor center.
Be sure to plan a visit to Historic Collinsville Pioneer Settlement during the 2023 season, which runs April 1 through Nov. 19, except for holidays. The site is open Thursday – Saturday, 10 a.m. – 4 p.m.; and Sundays, 1-4 p.m. Regular admission is $8 for ages 13 and up; $4 for ages 6-12 and free to children under age 6. Military receive a 10% discount with a valid ID. Special event admission varies. The property is open other days and times for groups of six or more guided tours, camps, rentals, weddings, or special events.
Mark Your Calendar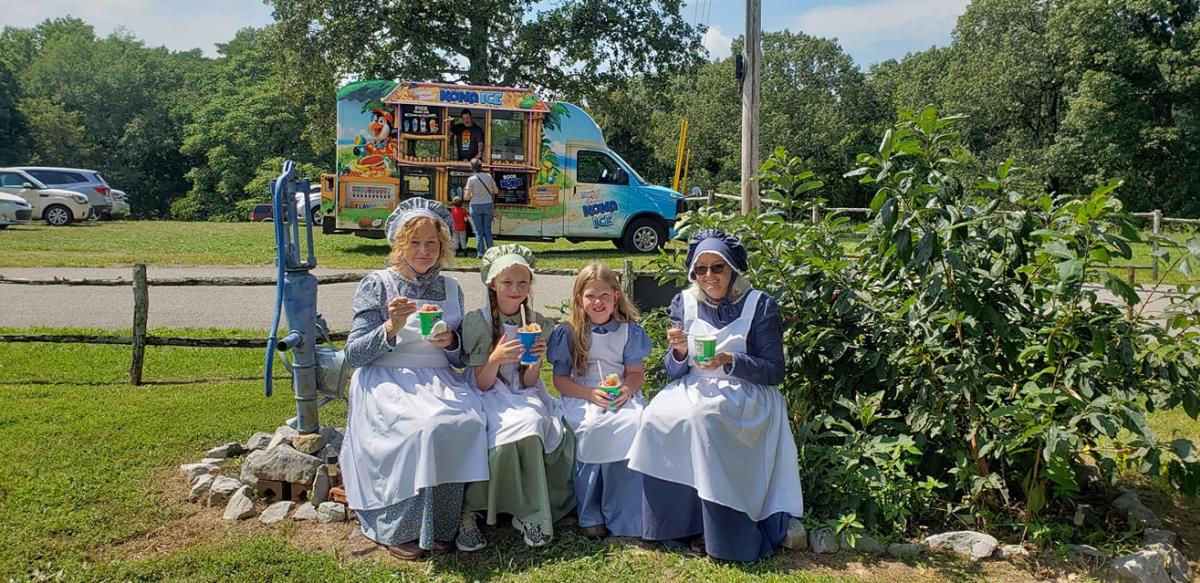 Make a note of these upcoming special events at Historic Collinsville in 2023, including:
April 8: Easter Celebration
May 6: Planting Day
May 13: Mom's Day Out (free admission for mothers)
June 3: Tennessee Statehood Day (free admission)
June 17: Dad's Day Out (free admission for fathers)
July 4: Independence Day Celebration
July 22: Storytelling Festival
Aug. 19: Montgomery County Heritage Day
Sept. 23: Create at Collinsville (art event)
Oct. 13 & 14: Lantern Tours
Oct. 28: Spooky Stories
Nov. 18: Thanksgiving Day Recognition
Dec. 2 & 3: Christmas Event