Two full days of golf, a little shooting and a couple of breweries gives you the ultimate man weekend adventure!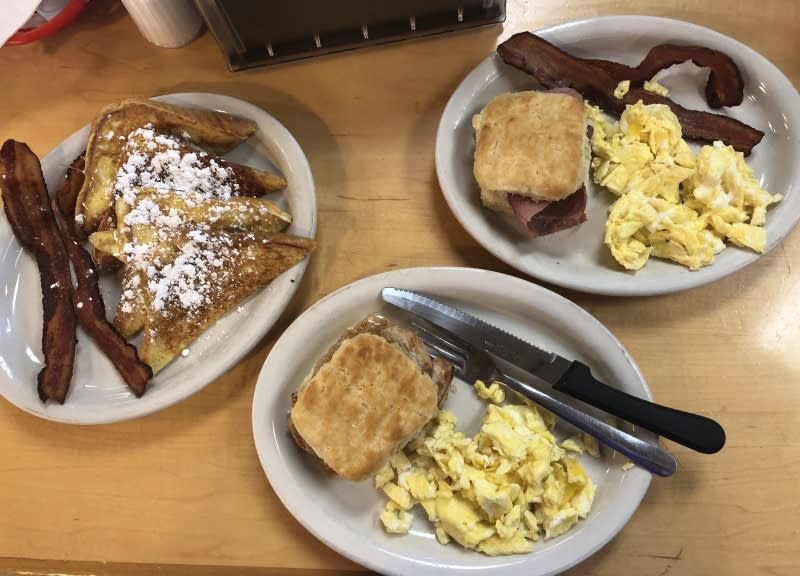 First things first. When the day is filled with adventure, we must fill our stomachs! Start with a hearty breakfast at The Chopping Block. It's the city's only butcher shop with a full-service restaurant serving breakfast, lunch and dinner along with take-out. Everything on the menu is homemade, including our fried pork chops, assorted meat and biscuits, omelets, and steak and eggs.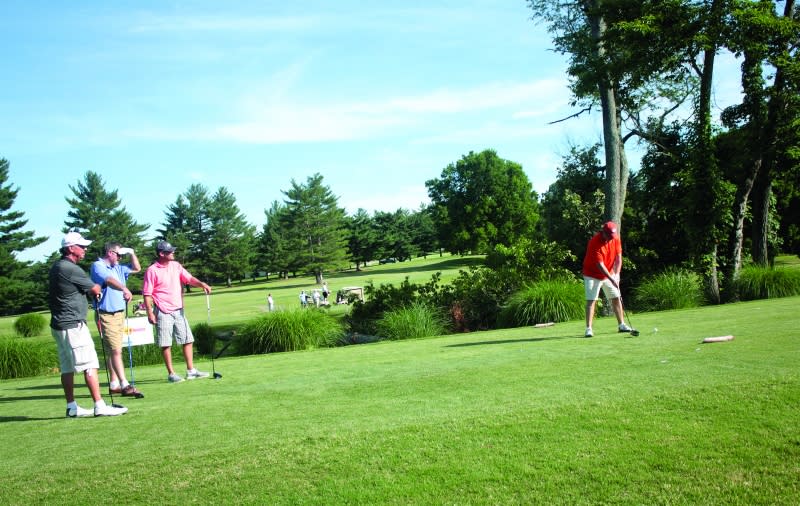 Greens Galore
With greens galore, Clarksville's seven golf courses give you plenty of options for play.
Eighteen holes await at Eastland Green with 6,437 yards for a 72 par.
From here, grab lunch at nearby Sweet P's Southern Style for a classic meat-and-three, or swing in Golly G's for a grilled cheese and hand-churned ice cream or milkshake.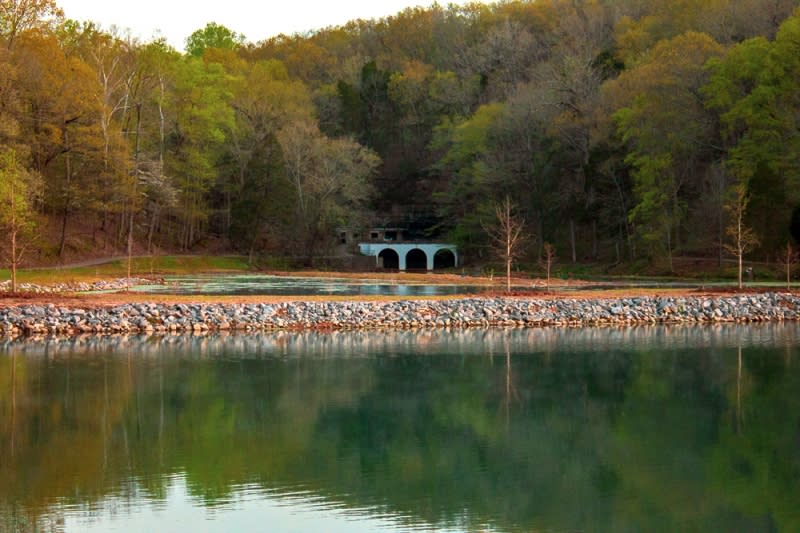 Photo by Bori Photography. 
Swan Lake Golf Course is an 18-hole, 6,065-yard course located by Dunbar Cave State Park. This par-71 course features Champion Ultradwarf Bermuda grass greens, hybrid 419 Bermuda fairways and tees. While there, check out Dunbar Cave. At eight miles deep, the mouth of the cave is one of the largest in the area. Take a short hike around (and over) the cave and lake and enjoy ducks, turtles and birds.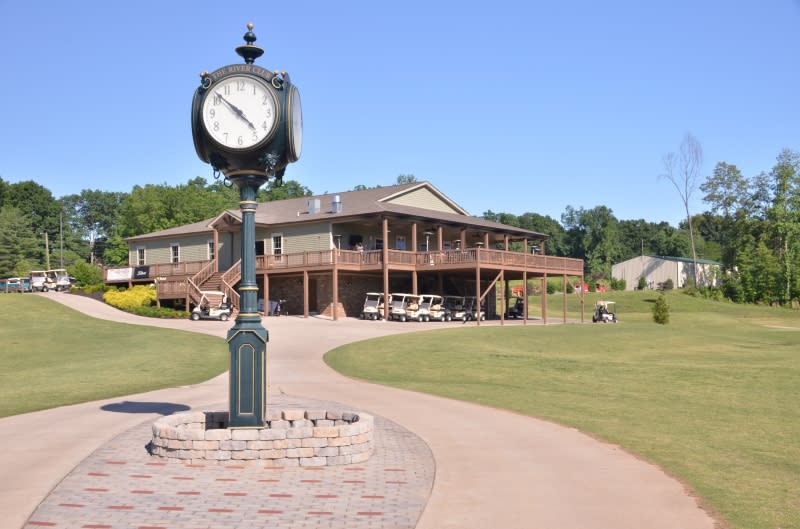 Photo by David Smith.
Nestled along the Red River, The River Club, is a semi-public golf course that allows you to play a links-style course where you can play 9 or 18 holes. The course design gives you multiple options when it comes to distances. With tiered tee boxes, you can choose the distance you want to play each hole. Afterward, try lunch or dinner at The River's Edge Grill in the clubhouse. You'll find appetizers, pizza, burgers, along with daily and weekly specials. There is also an expanded wine and cocktail menu.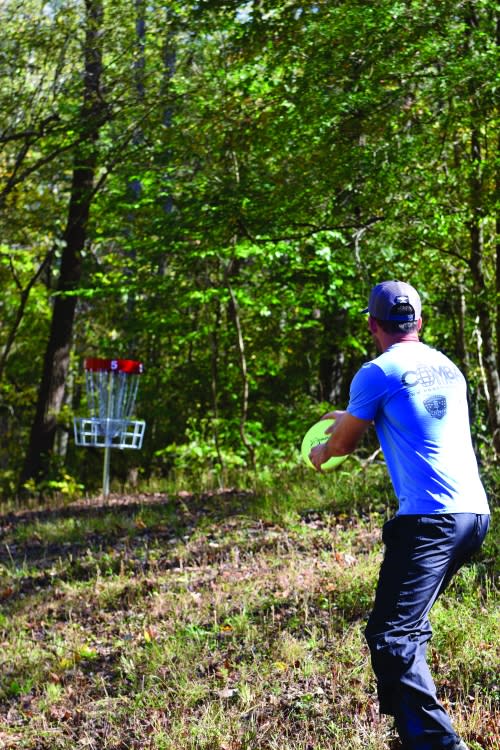 Photo by Lucas Ryan Chambers.
If traditional golf isn't your thing, you might prefer the disc golf course at Rotary Park. This 18-hole course features red and yellow baskets for each concrete tee, giving players of all ages and skill levels an opportunity to enjoy the game. Or, the North Ford St. Mountain Bike Trail is professionally designed and used exclusively for mountain bikers. It's intermediate, technical course and not recommended for beginners.
Breweries, Distillery & Downtown Food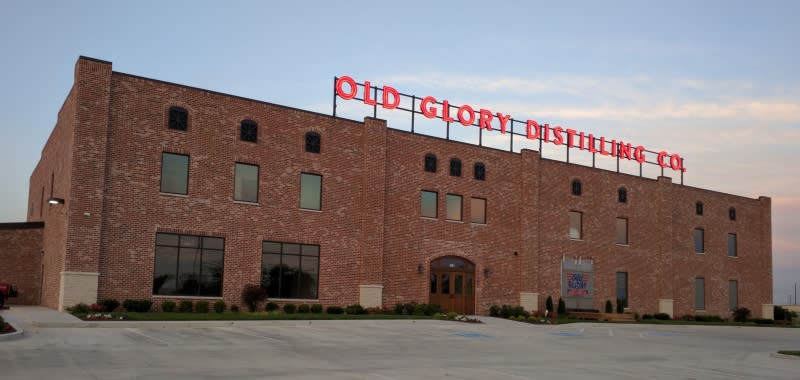 For an indoor afternoon, take in a tour and tastings at Old Glory Distilling. This small batch, grass-to-grain distillery offers Old Glory Tennessee Vodka, Smooth Shine and Jumper's Stash White Rum and Premium Tennessee Whiskey.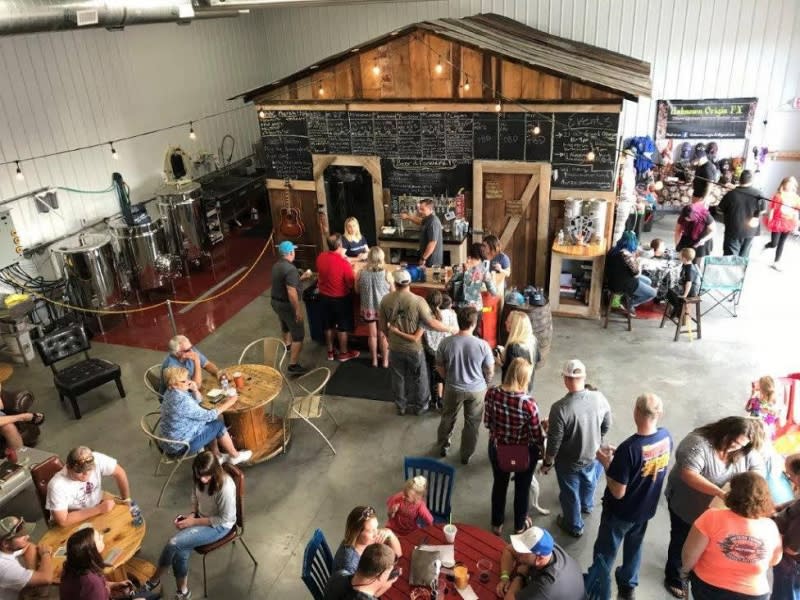 Nearby the Distillery, find two of Clarksville's new craft breweries. Star Spangled Brewing specializes in small batch, high gravity beers and root beer. Tennessee Valley Brewing offers a cozy atmosphere with hand-crafted tables and bar-tops.
Downtown, Strawberry Alley Ale Works offers made-from-scratch recipes, original beer selections brewed in-house, craft cocktails and top-quality wines. In 2019, they opened an outdoor upstairs deck where you can sip a brew and take in a gorgeous river sunset.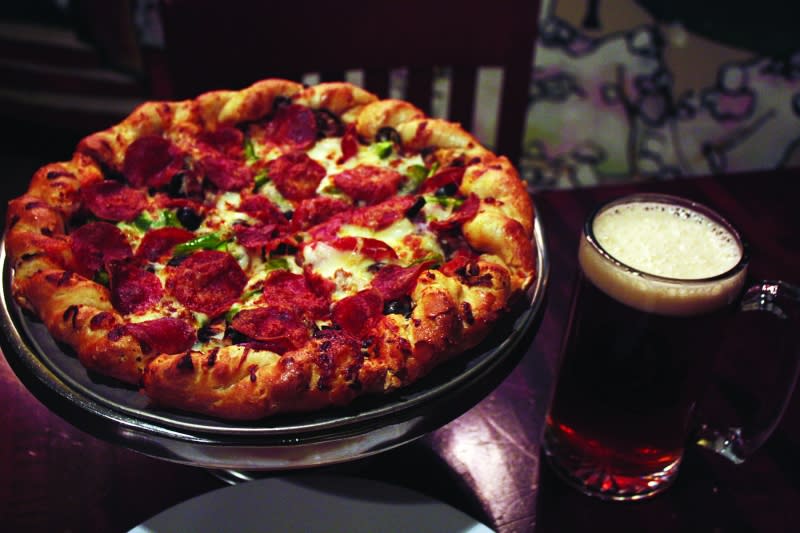 You'll also find the Blackhorse Pub & Brewery, a mainstay since 1992. Along with year-round, seasonal and specialty hand-crafted brews, you'll find gourmet pizza, steaks & pasta, salad & sandwiches, as well as brunch on Saturdays and Sundays.
For the finest steaks around, make reservations at Edward's Steakhouse. Whet your palette with hand cut, chef-prepared steaks, delicious sides, and a great atmosphere.
Outdoor Shooting
When you head out across the river for a shooting adventure, stop by South of the River BBQ for breakfast or lunch or dinner. Enjoy smoked pit BBQ, chicken, and ribs with a large variety of homemade Southern sides and desserts. Grilled pork chops on Fridays, homemade cinnamon rolls, buttery cornbread, made-to-order burgers, and daily plate-lunch specials are just a few of the items that make this place special.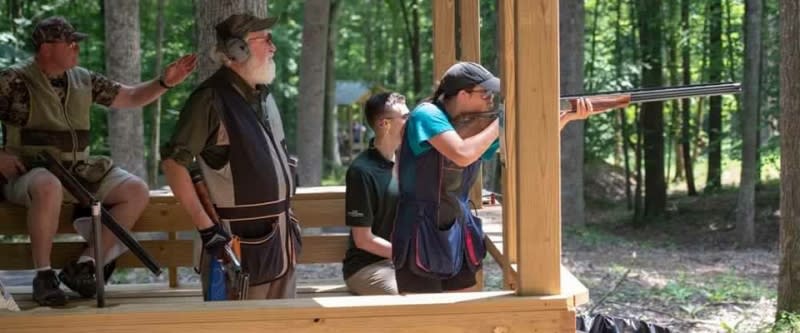 Cross Creek Clays is nestled in 100 acres of rolling hills. The facility features two 16-station sporting clays courses, an 8-station sub-gauge/development course, 2 FITASC Parcours, and a covered 5-stand with lights for night shooting.
Countless shooting options are in store on the 126-acre Montgomery County Shooting Complex. Choose between sporting clays, trap, skeet, five-stand, tactical pistol ranges, 3-D archers, dynamic steel rifle/pistol ranges, long range rifle and more.
You'll feel like you're stepping back in time at the Southside General Store, just around the corner from the shooting complex. It's the kind of place where you can sit a spell and chat with the locals about current events. Grab a massive (and delectable) BBQ sandwich, pizza or other daily special and a cold bottled soda. (In these parts, it's not "soda" or "cola", it's all Coke.)