Updated 11/3/2023
Have you ever felt the need to make something crafty, paint a picture, or find an amazing new hobby? For many of us, our creativity and passion for life may have suffered over the past few months and we're looking for fun and different ways to reconnect with friends and family. Maybe you are seeking ways to express your creative side to learn a new skill or follow a life-long interest. Whether you want to dabble in painting, throw some pottery, pour candles, or handcraft something meaningful for your home, you'll find plenty of opportunities to nourish your creative soul in Clarksville.
River City Clay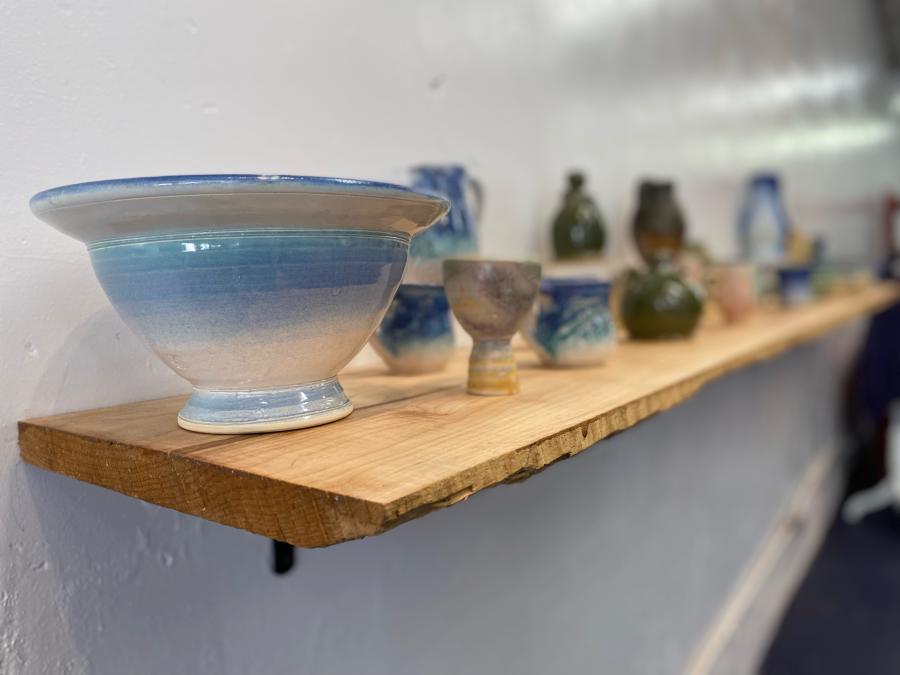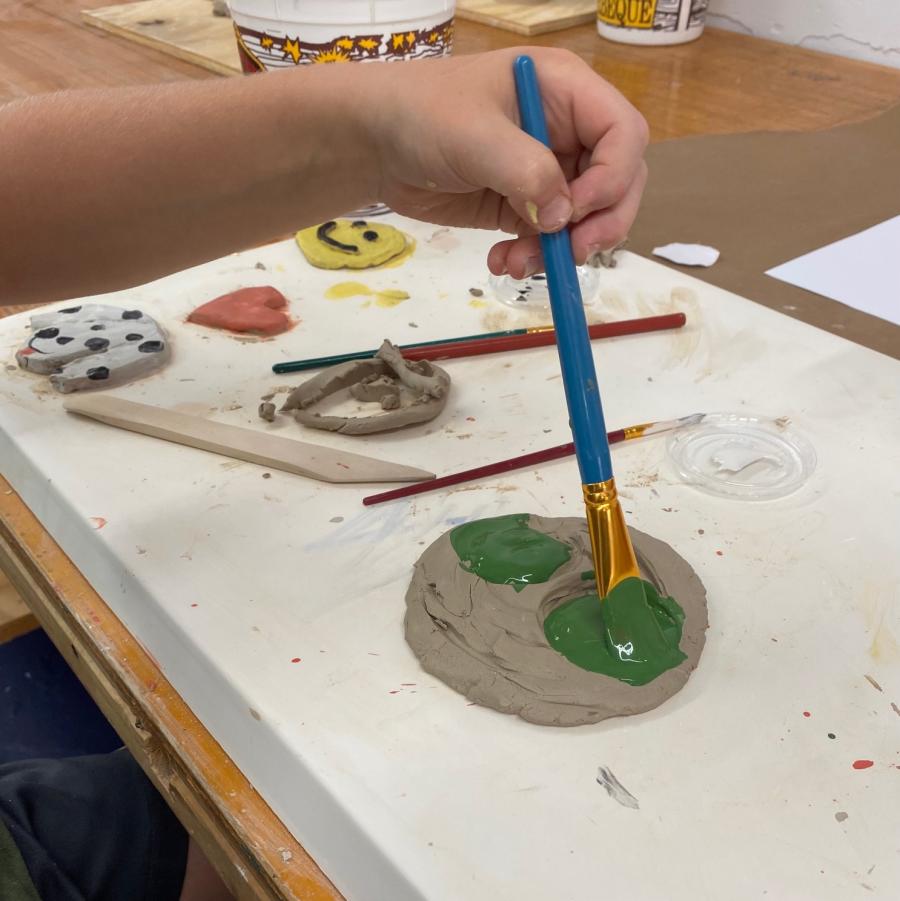 Take a group or private class to make your own pottery, or shop from the gorgeous gallery at River City Clay. Top Photo: Visit Clarksville; Bottom Photo: Suzy Hopkins.
New to the Downtown Clarksville scene is River City Clay. This working studio boasts beautiful decorative and functional pottery pieces made in-house and available for purchase. Creatives who want to start a project from scratch may choose a two-hour class focusing on pottery-making basics. Those seeking a more in-depth experience may opt to complete a 6-week course under the direction of experienced and internationally recognized potters. Small group sessions, kid's classes, and date night opportunities are offered regularly at this spacious and inviting studio.
The Candle Loft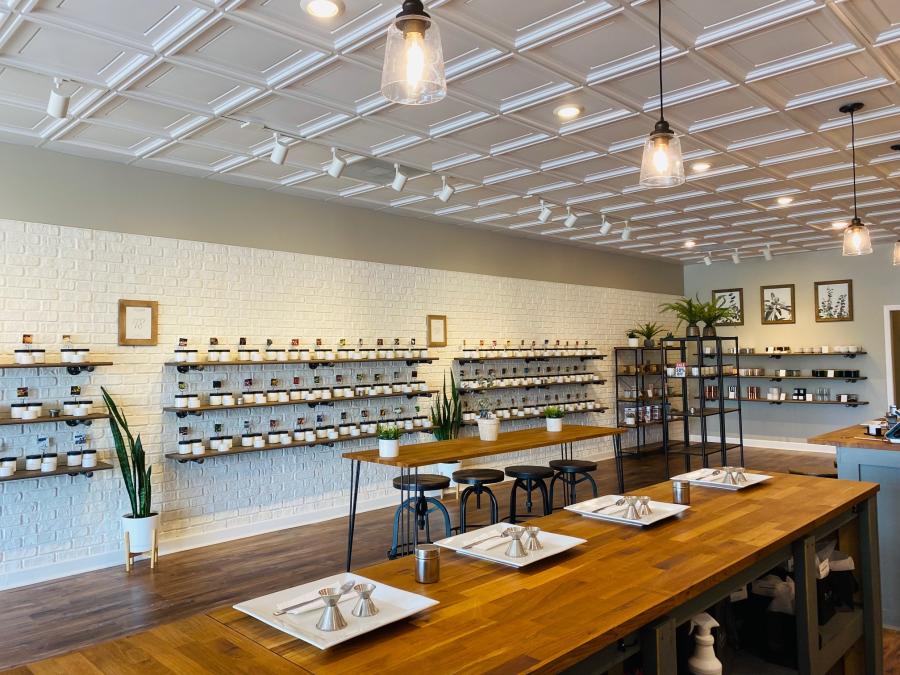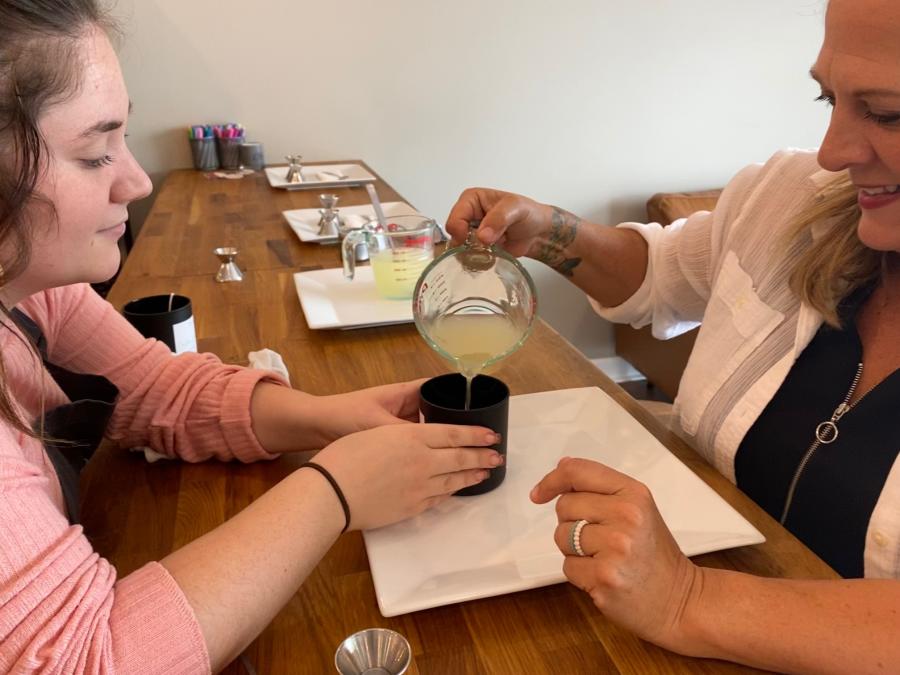 Select your fragrance and make your own candle or personal care items at The Candle Loft. Photos: Suzy Hopkins.
For those looking to craft something truly unique, The Candle Loft is a must. At this zen space, shoppers create a personalized scent that will be incorporated into a candle. With over 100 fragrances available to choose from, it might seem overwhelming for some, but helpful Scent Stylists gladly assist candlemakers in narrowing down their scent choices to find just the right blend. After choosing a vessel for their candle creation they are guided in blending their unique fragrance with natural soy wax. Lotions, scrubs, bath bombs, and home fragrance sprays are a few of the additional items that can be concocted at The Candle Loft. Ready-made gift items are available for purchase as well. The Candle Loft is BYOB-friendly for some added fun during a session.  
Festivals & Events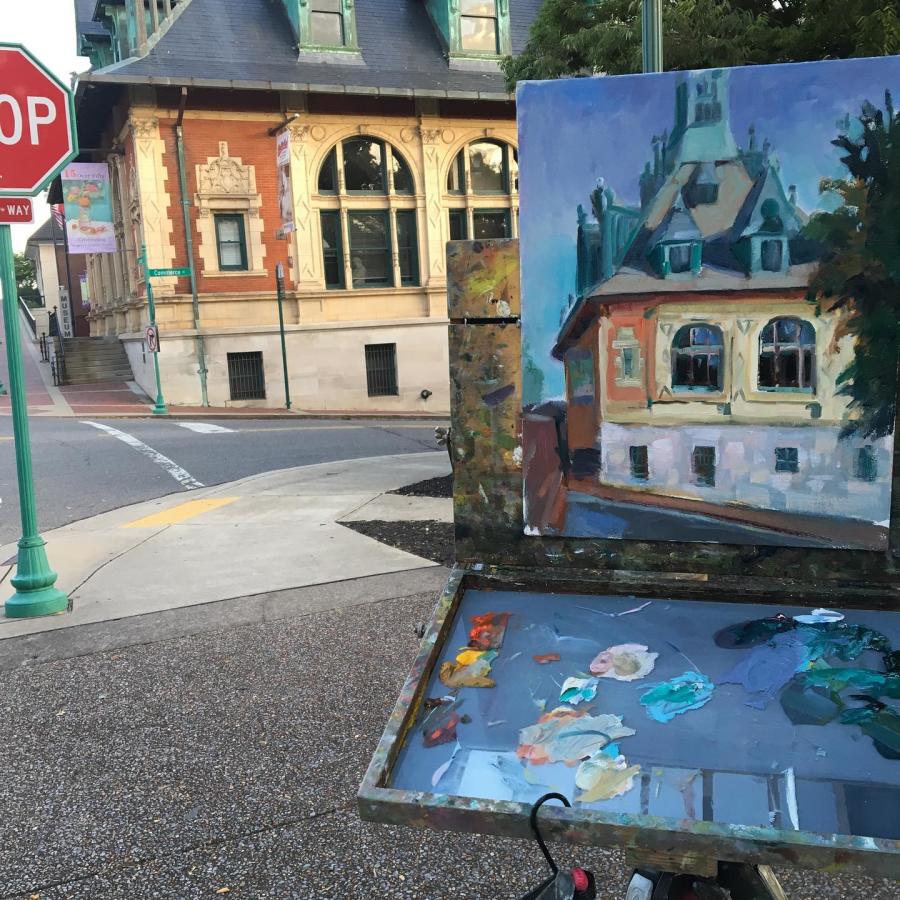 A beautiful plein air painting of the Customs House Museum by @brendapinnickfinearts.
With such a strong artistic spirit, Clarksville's festivals and events are always art-centric. That makes them terrific opportunities to test new creative ventures. Frolic on Franklin each September is a celebration of the arts with a variety of demonstrations, as well as stations where individuals can try their hand at any number of media. The Arts and Heritage Development Council's 2Rivers Paint-Out in October is more than a competition for established and budding artists, it also includes a Community Fun Quick Draw. 
Other Notable Creative Opportunities:
Swirlz Art Studio – Guided canvas painting in a fun, upbeat atmosphere. Large-group, instructor-led format with BYOB option.
DBO's Creative Circle – Guided painting classes in a lovely art gallery. Paint and Sip; Paint and Puff; available for private parties; BYOB friendly.
ArtLink Clarksville – Welcoming non-profit studio offering workshops and classes (painting, macrame, dance fitness, etc.). Free art supplies are on hand and musical instruments are available for exploration.
The Pottery Room – Spacious and inviting walk-in pottery painting studio. Many bisque items are available to select from. Pottery wheel classes are available by appointment.
Community School of the Arts (through Austin Peay State University) – Interesting quarterly classes are offered in areas such as creative writing, drawing, photography, and dance.  Most classes take place over 6-8 weeks and are open to children and adults.
Start planning your creative escape to Clarksville with our free Visitor Guide.