As the dust settles on another hectic work week, Clarksville locals and area visitors begin looking forward to the weekend and the abundance of after-hours fun our city has to offer.  Choosing from the many events and venues around town can sometimes feel overwhelming. Tonight, my friends and I decide to focus our efforts on downtown Clarksville where the nightlife options are plentiful. 
We begin our night at Upstairs at Strawberry Alley with drinks created from local Old Glory Distillery's signature small-batch spirits. A giant Scrabble board, a variety of old-school video games, and even an area set up for playing cornhole give the place a casual and welcoming feel.  The outdoor patio with its soft lighting and lovely view of the Cumberland River provides a more intimate area for conversation and catching up.
From here, we only need to walk a block over to partake in a few of the upscale libations at Yada on Franklin. Sitting at the smooth marble top bar in plush blue velvet bar chairs makes our night feel even more special. As we sip, we debate our next move and whether to hit the Tap Room at the Blackhorse Brewery for one of their craft beers and iconic pizzas, or slide into the Speakeasy at Roux for some of their delicious, creative cocktails and Cajun-style appetizers. 
Live music is what we're looking for tonight, and downtown Clarksville never disappoints us.  On most weekend nights from early spring through fall, enthusiastic and talented groups take the stage at the Downtown Commons, playing a wide variety of music that suits everyone's tastes. The appeal of sitting on the lawn under the stars and listening to music can hardly be argued, especially since beer and food trucks are typically in attendance as well.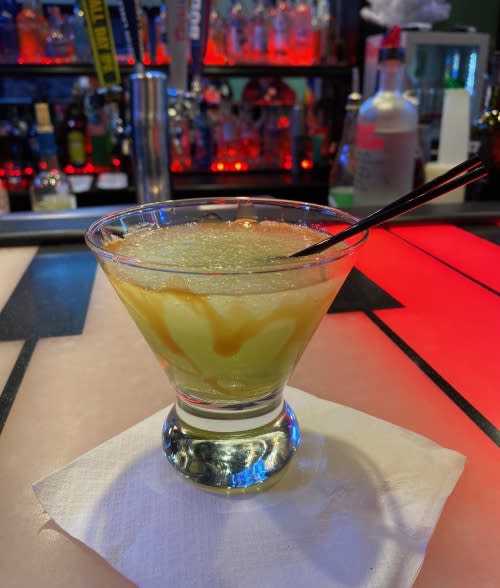 Just up the street, AndVinyl Records hosts After Hours which includes expressive acoustic sets and is a family-friendly venue.  Another fun option we often check out is the piano bar at Edward's Steakhouse. Old familiar tunes fill the air, and sometimes we are lucky enough to find ourselves in the middle of a group sing-along!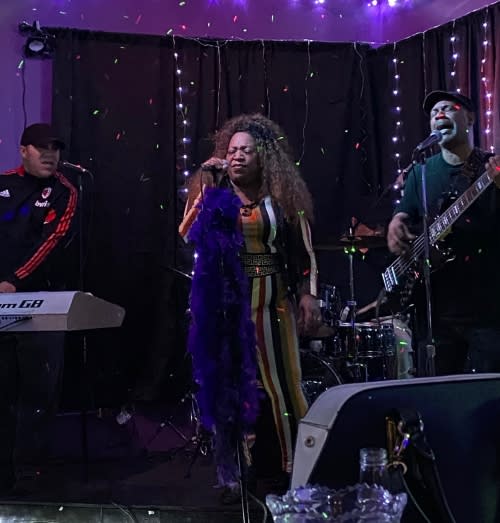 We elect to head over to Tina Brown's Underground Lounge for some jazzy R&B offerings. A minimal cover charge ensures great music, great food, and great company.  There's a small dance floor that provides the perfect spot to cut loose and jam to the energetic stylings of the club's namesake and local music legend, Tina Brown.
Though our night seems to be winding down, we do take a moment to note several other establishments we could explore just on the outskirts of the downtown area. Near the university, Revel House Pub and Eatery serves up upscale pub food, local musical talents, trivia, and karaoke. Next door, Kings Bluff Brewery crafts tasty beers and hosts everything from paint nights to comedy shows.  Anchoring Riverside Drive, we have a choice of The Electric Cowboy featuring line dancing early in the evening and top 40's later, or Fusion Night Club's lively music, theme nights, and spicy drag shows.
Ultimately, hugs and goodbyes abound as we decide to call it a night. All are in agreement that next time we will head to another area of Clarksville where we are assured of having just as much fun as we did on this night. Whether we hit up a dependable, established spot where "everybody knows your name" or investigate one of the many new and emerging locations, the Clarksville nightlife scene will keep our group occupied for a long time to come. Cheers!