The air is cooling, the days are shorter, and social calendars are filling up. I love this time of year for many reasons, but one of the best parts of the season is the abundance of fun activities to do with my young boys. In fact, the challenge is finding ways to fit everything into your schedule.
I've added a list of festivities below to help you plan an amazing holiday season in Clarksville. Many of the events begin mid-November, but as a traditionalist myself, I wait until after Thanksgiving to indulge. I'm going to list these in semi-chronological order, so if you miss the first few options, keep reading.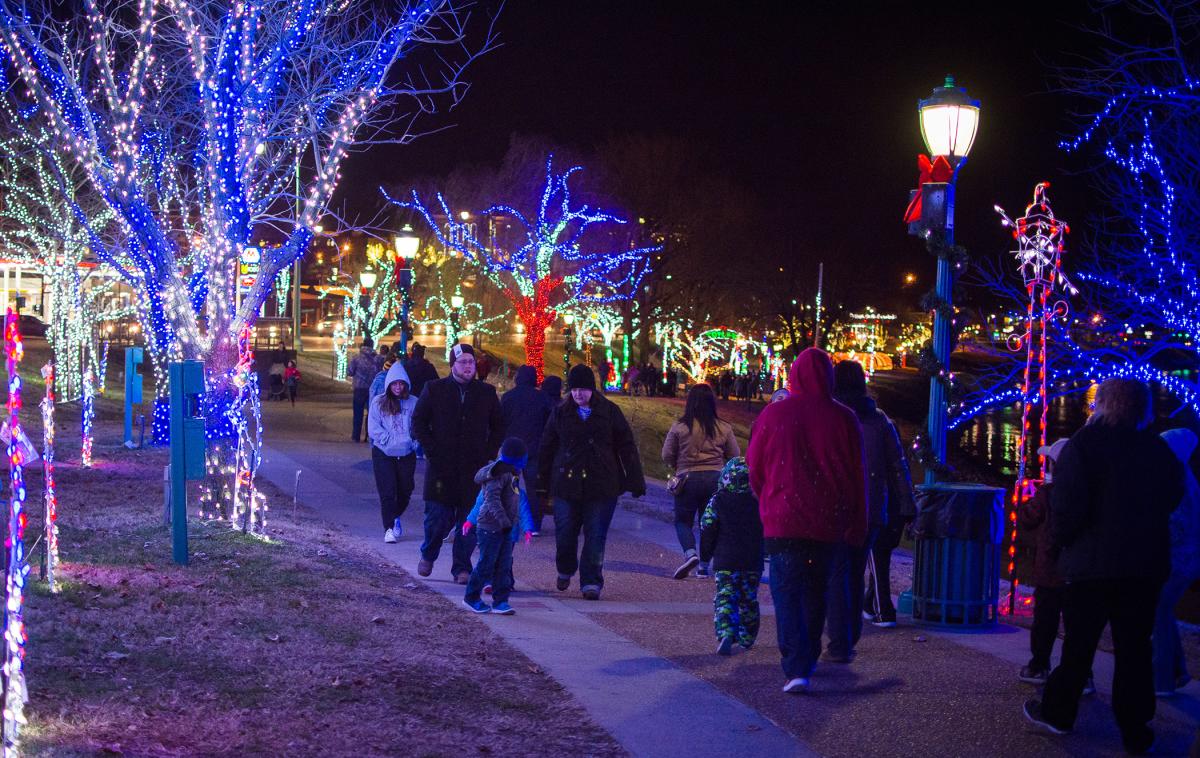 Christmas on the Cumberland - Photo Courtesy of Lucas Chambers
Christmas on the Cumberland
Christmas on the Cumberland is one of the must-dos of our holiday season celebrations, and it is a great option for any age. A gorgeous light display is created along the riverfront complete with lighted tunnels that my boys don't want to leave. Dogs are welcome on a leash to this free event, and I love seeing the pups parade by in their Christmas attire. There's also a chance to visit with Santa on December 10 & 17 between 6:00 pm – 8:00 pm. It is open nightly from November 22, 2022 - January 2, 2023, 5:00 pm to 10:00 pm Sunday – Thursday, and 5:00 pm to 11:00 pm Friday and Saturday. Parent tip: last year I regretted not taking my stroller. The walk was a tad long for my then-two-year-old, and the opportunity to strap the boys down to keep them from running off would have been appreciated.
Drive-Through Lights
If you need even more Christmas lights, or if you have family members that cannot make the walk along Riverside, the Clarksville Speedway and Fairgrounds offers drive-through lights with over one mile of displays. It is open every day from November 23, 2022 - January 1, 2023, 5:30 pm to 10:00 pm. The cost is $30 per car ($50 if you have more than 8 people in your vehicle).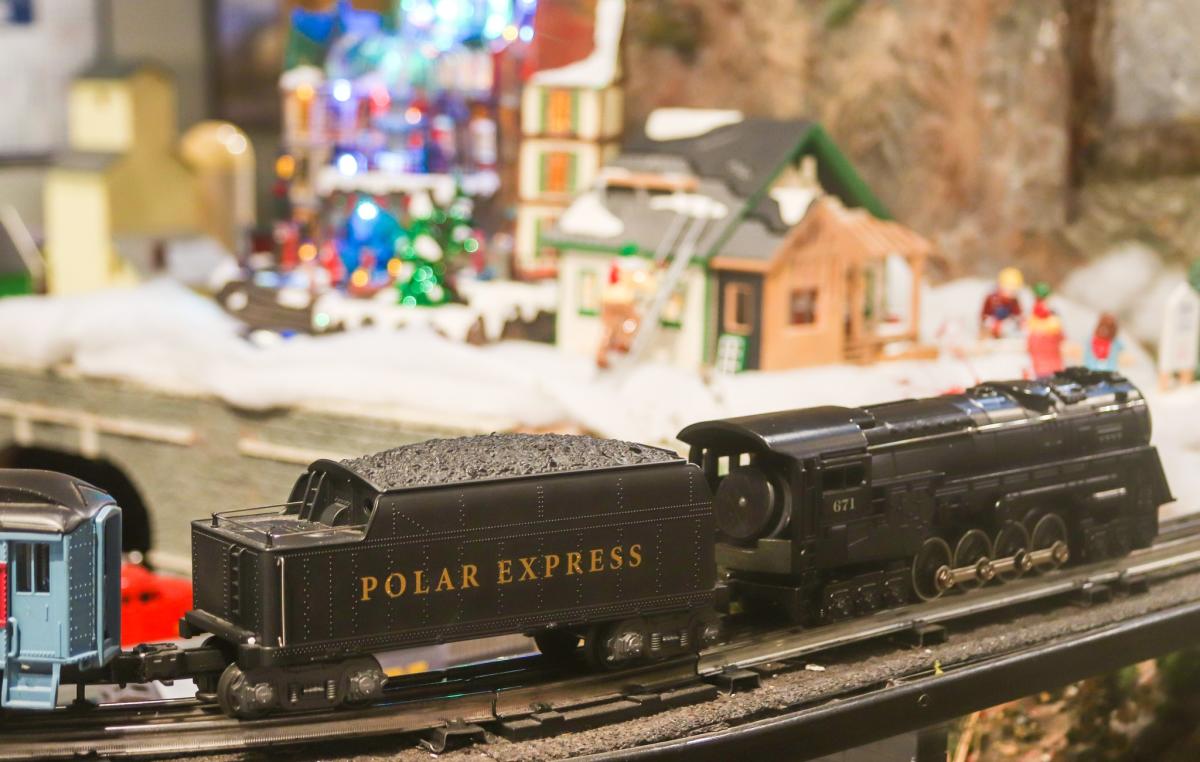 Customs House Museum Train Display - Photo Courtesy of Customs House Museum
Art Walk & Noel Night
This year, December 1st falls on a Thursday, and it just so happens that the first Thursday of every month is The Downtown Clarksville Association's Art Walk. Art Walk always includes visual arts, live music, and other events put on by more than 10 venues in the downtown area, but the December edition is special. For example, the Downtown Artist Cooperative, better known as the DAC, will host its annual Holiday Bazaar from 5-8 pm. Also, the Customs House Museum & Cultural Center hosts its annual Noel Night as part of the December 1st Art Walk.
Noel Night is Seasons: The Museum Store's largest shopping event of the year, and marks the beginning of holiday shopping with plenty of family fun! The community is invited to stop by the free event for festive sweets, a children's craft, the F&M Bank Huff & Puff Model Trains, a special visitor from the North Pole, live music, and, of course, new products and sales in Seasons, including the collectible annual Museum ornament!
Customs House Museum Train Display
If you miss Noel Night, or even if you do attend and are looking for something fun to do later in the month, be sure to visit the train display in the basement of the Customs House Museum. My boys always love the train display, but the magic of the winter decorations is next level. Be on the lookout for the new Nutcracker stage being added to the display this year.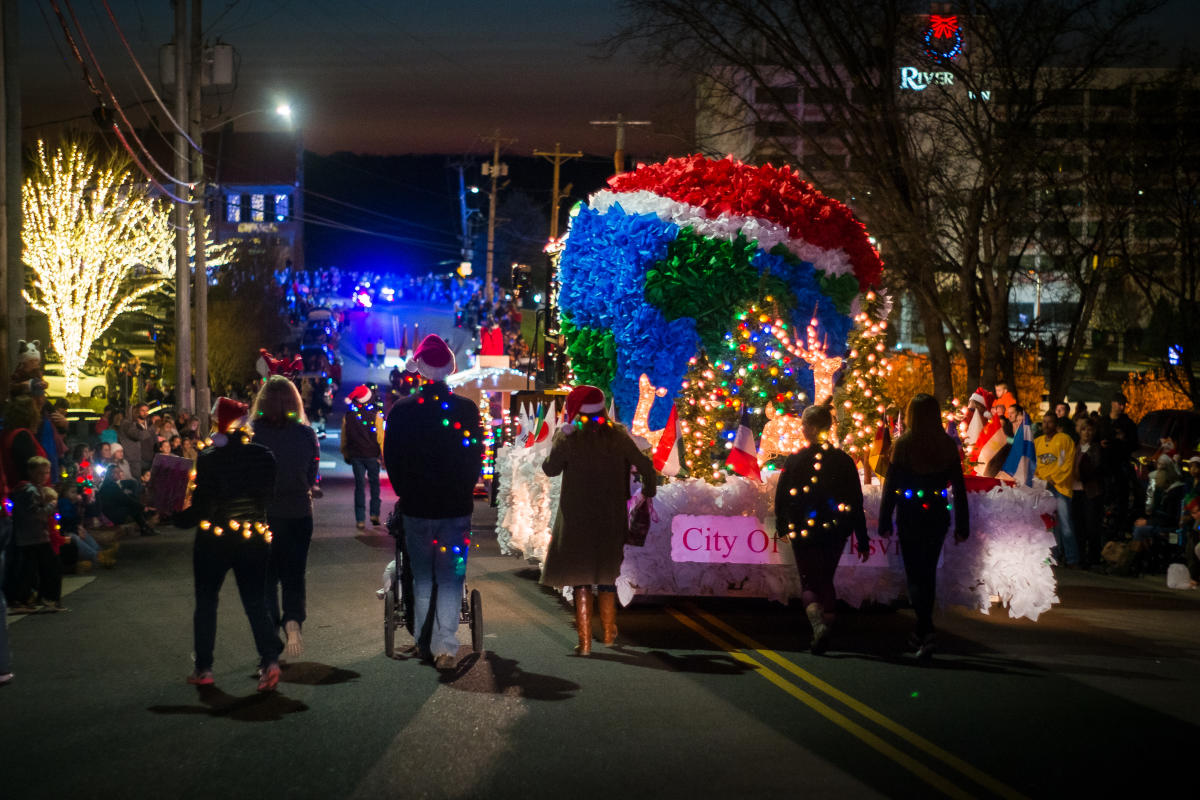 Christmas Parade - Photo Courtesy of Stephen Schlegel
Christmas Parade
The annual Clarksville Christmas Parade will take place on December 3, 2022, 5:00 pm- 7:00 pm. Arrive early to secure prime parking, and help pass the time by attending Spiritfest, which begins at 2:00 pm. The event is hosted annually by the First Presbyterian Church on the corner of 3rd and Main Streets. Several businesses and non-profits from town set up booths, and last year they even had a climbing wall.
Festival of the Nativity
The Festival of the Nativity is another option the first weekend in December. It is held from 3:00 pm – 5:00 pm December 3 through December 5, 2022. This free event displays hundreds of nativity sets and artwork, including a life-size nativity that makes for a great photo-op. For more information visit clarksvillefestivalofthenativity.org.
The Nutcracker: Tchaikovsky meets Ellington
This year the Gateway Chamber Orchestra will present its annual Nutcracker on December 10 and 11, 2022. This isn't your traditional Nutcracker, rather it combines the original Tchaikovsky music with the Duke Ellington jazz version. I love hearing the different renditions of familiar melodies. Having worked in the ballet world for years, I feel that I have seen the Nutcracker hundreds of times, and I love that this one presents a new yet familiar option. Although the focus is on the music, as of last year, the GCO features guest dancers performing the iconic Nutcracker roles as well as a few new choreographic pieces. This year, guest artists will perform from Nashville Ballet, Ballet West, and Dance Theater of Harlem.
The GCO also presents the Sunday matinee at 3:00 pm and hosts a "Sugar Plum Party" following the performance. Attendees have the chance to take a photo with the dancers and receive a small gift and treat. Parent tip: although I did see a few children as young as 5 last year who had impressive attention spans, this performance is better suited to kids ages 8 and older unless your kids have a particular affinity for music or ballet. Also, last year the treats for the Sugar Plum Party included dairy-free, gluten-free options from Thistle Sweets.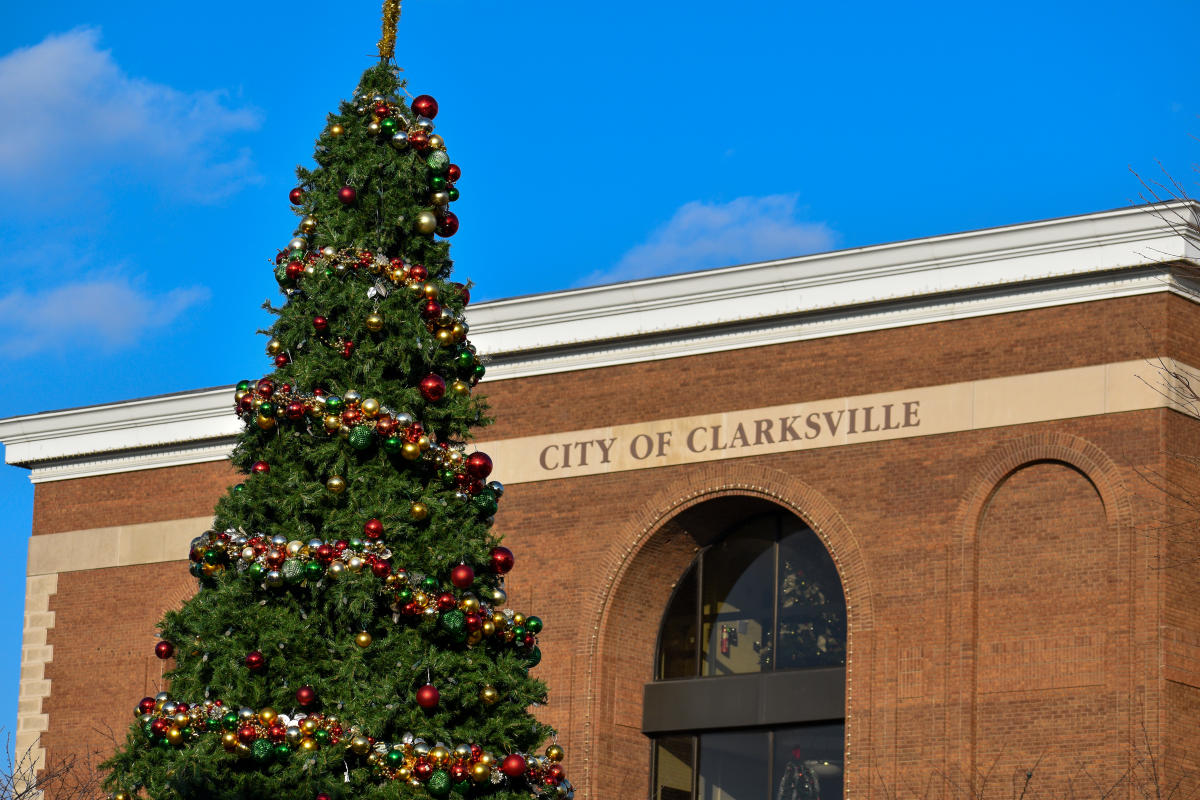 Christmas Tree at Public Square
Celtic Christmas
In what feels like another life, I studied and performed Irish Step Dancing; as a result, I am a sucker for Celtic music. I was of course excited when I learned that Red River Breeze presents a Celtic Christmas Concert every year. This year it will take place on December 11, 2022. Check their website for more information.   
Roxy: Classic Films and White Christmas
Each year the Roxy presents several classic holiday films. This year's line-up includes Elf, Polar Express, National Lampoon's Christmas Vacation, and It's a Wonderful Life. I'm particularly excited to take my boys to experience Polar Express on a full theater screen. Visit the Roxy's website for specific dates and times.
Also, be sure to catch the Roxy's live production of White Christmas, based on the film, which opens November 24, 2022, and runs for most of December. Parent tip: my cute niece attended last year with her kindergarten class and couldn't stop talking about the show, so I plan to take my 5-year-old this year.
Add in a few baking projects, parties, and gift shopping, and the month should be full of festive fun.  Parent tip: Golly G's usually sells premade cookies and frosting that you can then let the kids decorate and give out as gifts; no one needs to know you didn't make them from scratch.