updated 8/23/21
So, tell us, how's YOUR brunch game? Whether you're in search of the ultimate eggs benny or you're craving a bloody mary with a bit more bite, Clarksville has you covered. We've assembled the best of the best brunches here so you don't have to. Be the envy of your crew when you bust out one of these options the next time you get to choose your weekend meet-up spot.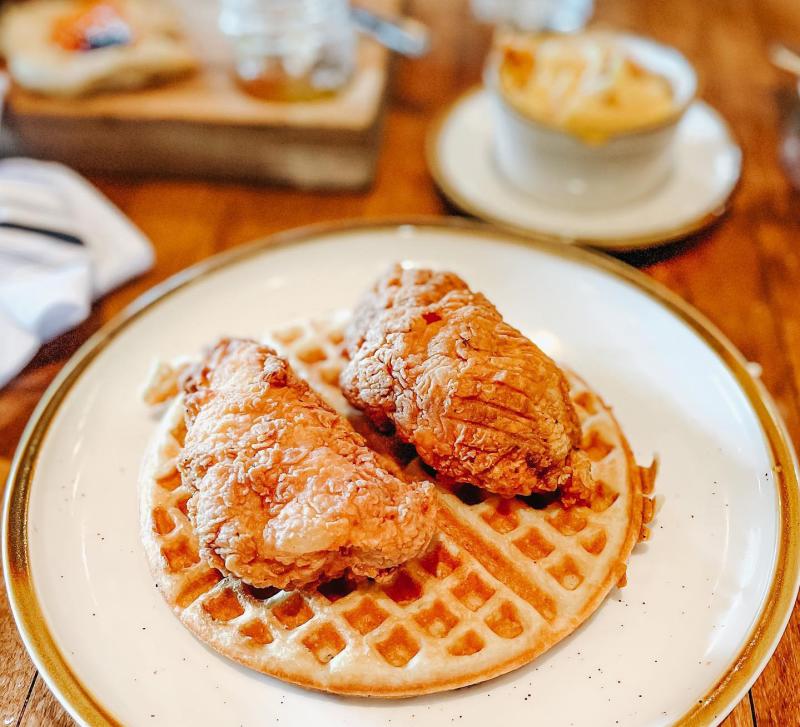 Chicken & Waffles are only the beginning of a creative brunch menu at Dock 17. Photo: Ela Heflin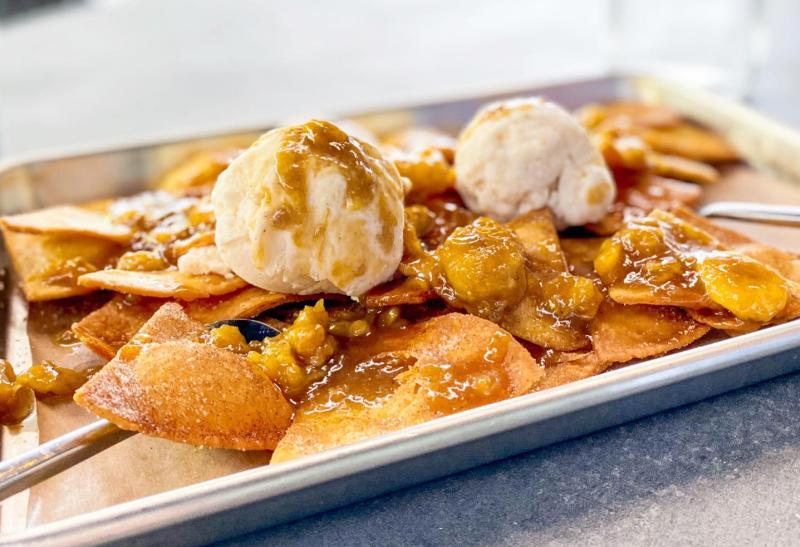 Holy Banana Nachos, Batman! is one of the many mouth-watering entrees on the brunch menu at Dock 17. Photo: Erica Trout.
Get your delicious digs in at Dock 17. Start the table with a Pallet of Biscuits complete with whipped butter and an assortment of jams and jellies. Then move on to a serious second-round with one of their savory entrees. Their Benedict Burger Sliders come to you as two open-face steak burgers topped with fried green tomatoes, capicola ham, a fried egg, and BEERnaise sauce all served on toasted English muffins. If that's not enough to tempt you, the Southern Fried Chicken & Waffles are out of this world.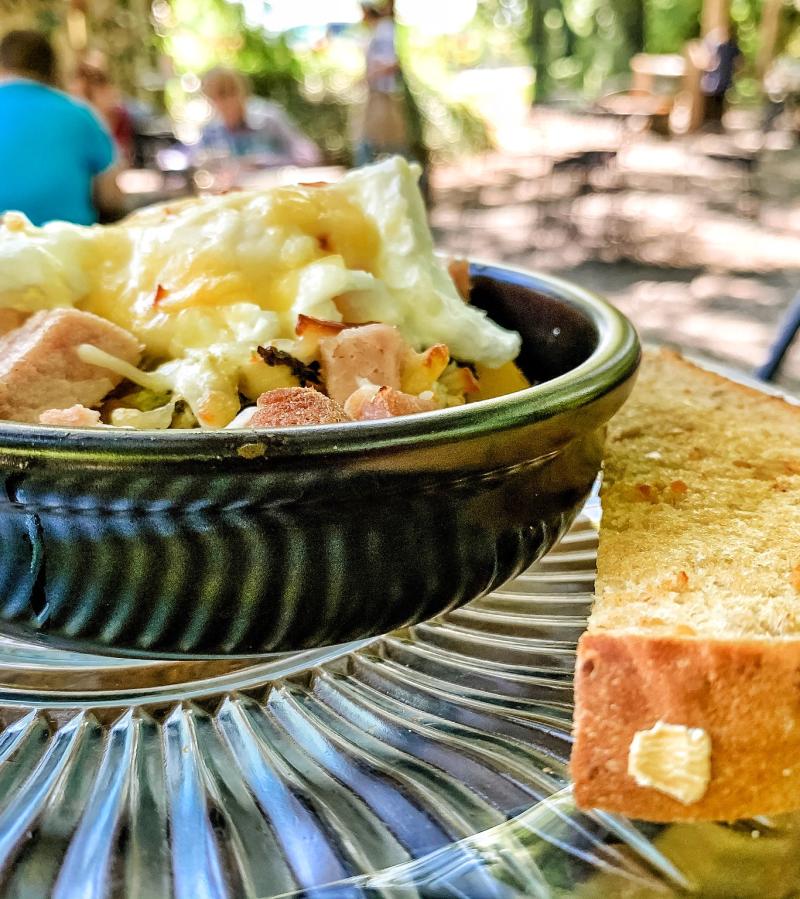 Outdoors or indoors, you can experience a brunch like no other at The Mad Herbalist. Photo: Lindsay Ferrier
Sunday Brunch goes snazzy at The Mad Herbalist. Featuring a rotating menu, you can catch specialties like MH Hash (rosemary Yukon gold and red potatoes mixed with onions, peppers, and spinach, finished with smoked gouda and a poached egg) or their open-faced sausage biscuit smothered in white pepper gravy. The real gem here though is the drinks. Embrace a chic sip with the champagne-and-tea-mashup Teamosa. Or stay sunny with a Sunshine Juice made of orange, cranberry, and pineapple juices made to fizz with some ginger ale (top it off with vodka, tequila, or rum). Be sure to ask your server about the vegetarian options!
Weekends were made for Strawberry Alley Ale Works! If anyone has brunch figured out, it's these folks. They've got an entire brunch bar filled with nibblets for nomming. On top of that, you'll be able to get down with dollar mimosas and five-dollar bloody marys. Plus their entrée menu runs the gamut of fancy flavors from a breakfast burger and breakfast tacos to a salmon plate, shrimp and grits, and more!
That's not all Clarksville has to offer for breakfast though. Be sure to check out other local favs like Madeleine's Place for a French Bakery experience (like the donut in the header photo), sweet and savory bites at Yada on Franklin, and rich hand-shaped breads and baked goods from Sikes Old World Breads. 
If you're looking to fill the rest of your weekend with unforgettable experiences post-brunch, be sure to check out our list of carefully curated trip ideas by clicking here.