Whether you have celiac disease, are gluten intolerant or sensitive, or simply practice a gluten-free lifestyle, finding restaurants that offer gluten-free menu options can be a challenge.
No matter if you are a tourist, visiting family or friends, or a long-time Clarksville native, worry no more about missing out on the tasty food options this vibrant city has to offer. Clarksville is home to many local restaurants that cater to gluten-sensitive individuals.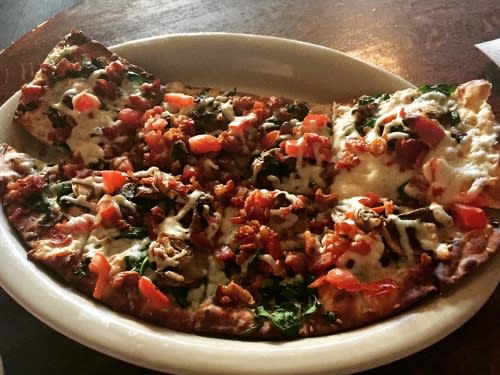 A Clarksville classic, Blackhorse is known for their local brews, beer cheese dip, and pizza. Gluten-free individuals can also taste for themselves these amazing pizzas by opting for the cauliflower pizza crust.
Not only can you order homemade ice cream or a delicious cup of joe, the cafe also offers mini gluten-free cheesecakes and flourless chocolate cake. They are both delicious, too! You can also purchase a bowl of dairy-free ice cream for a $1 upcharge.  (Photo: @jarielj_photography)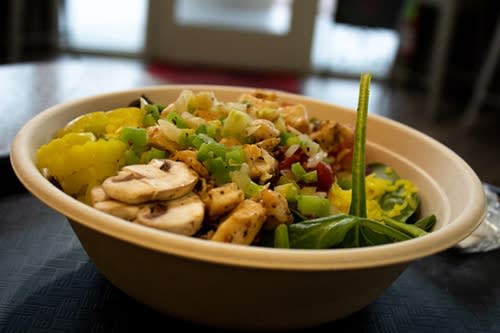 Hot Pita is your go-to restaurant for a quick and healthy bite to eat. Any of their pitas can be made into a salad or rice bowl. You can even substitute yellow rice for cauliflower rice. This place is vegetarian-friendly, too! (Photo: @sarahewood_)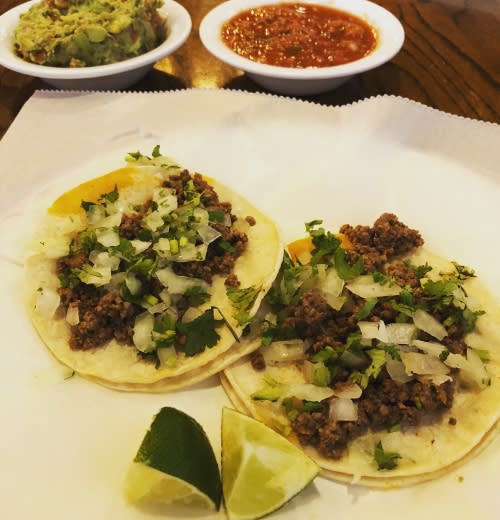 In the mood for tacos? La Casa Taqueria offers Mexican street tacos with soft corn tortillas.  Dine in at their restaurant or find their food truck at various locations around town. Hint: the food truck can often be spotted at the Clarksville Downtown Market Saturdays May - October.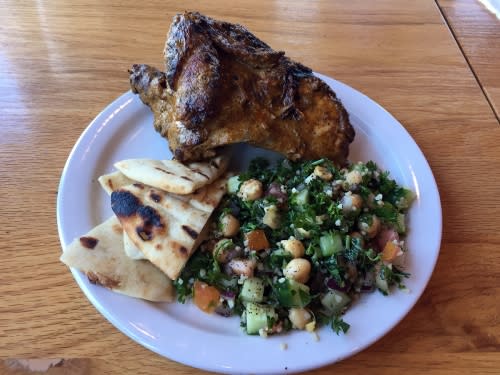 Smokin Chikin, another fast, fresh eatery, is known for its rotisserie chicken flavored with international spices and marinades. Many of their marinade flavors are gluten-free, including Caribbean BBQ, Original Buffalo, La Brasa, Peri Peri, and more. Select sides are also marked gluten-free.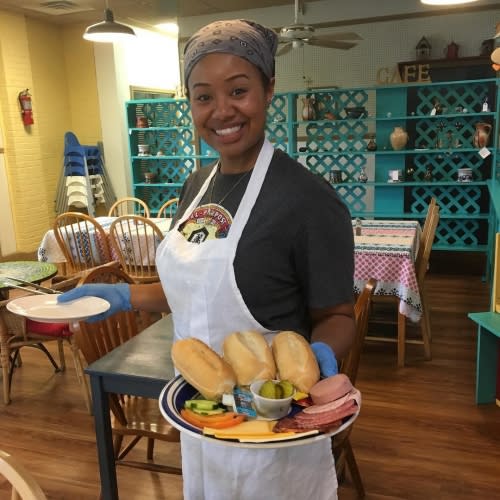 Silke's is a one-stop shop for all your cravings. From breakfast sandwiches and salads to veggie burgers and pizza, almost all of their menu items allow for gluten-free substitutions. They also always offer gluten-friendly desserts such as German cookies or cake. (Photo: @silkesbreads)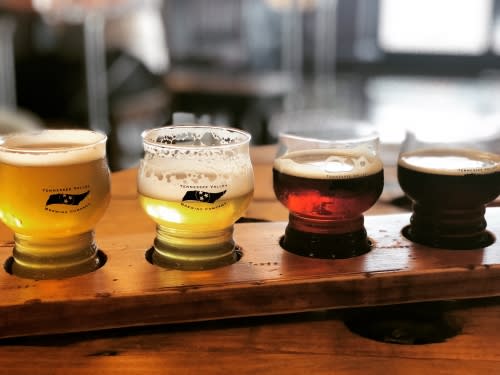 Clarksville is home to many local breweries, and you don't have to miss out on the fun. Tennessee Valley Brewing Co. has gluten-free beers for you to try as well.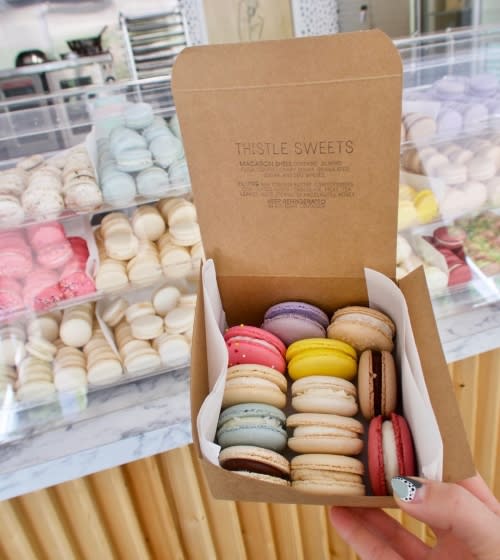 Thistle Sweets is one of Clarksville's newest shops, opening their storefront doors in 2019. Home to colorful and delicious macaroons, most of their cookies are gluten-free. You can stop by the store on Tuesdays or find out where they are popping up shop at other events around town. (Photo: @thistlesweettn)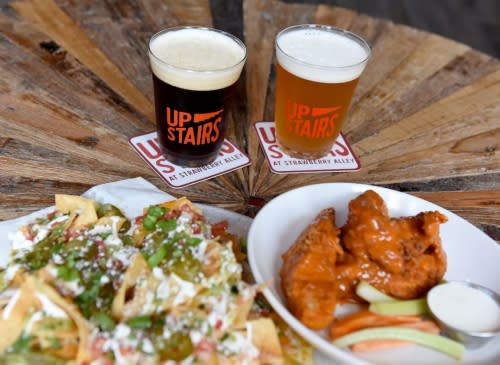 Offering a different menu than their parent restaurant Strawberry Alley Ale Works, the Upstairs at Strawberry Alley menu consists of many bar favorites, including wings, pizza, and quesadillas. Any of their pizzas can be made with a gluten-free crust. (Photo: @strawberryalleytn)
Yada's new location on Franklin Street came with an extended menu, including gluten-free desserts and substitutions. During their cafe hours, they are stocked with homemade coconut macaroons and rice crispy bars, and select sandwiches can be made on gluten-free bread. (Photo: @yadaonfranklin)
Other local restaurants that do not have a gluten-free specific menu can accommodate gluten-friendly requests. These places include Liberty Park Bar and Grill, Edward's Steakhouse, and Strawberry Alley Ale Works. Always be sure to let the waiter or waitress know you have a gluten intolerance or sensitivity. Happy eating!
Sarah Wood is the Community Engagement Director for the United Way of the Greater Clarksville Region and a native Clarksvillian. Follow her on Instagram at @sarahewood_.