UPDATED 8/10/21
We're all having to get creative with our 'together time' these days. Fortunately, Clarksville has plenty of fun and safe ways for you to spend a day or evening out with the one you love. Here are a few ideas to help you both keep that spark alive.
Sunday Brunch at The Mad Herbalist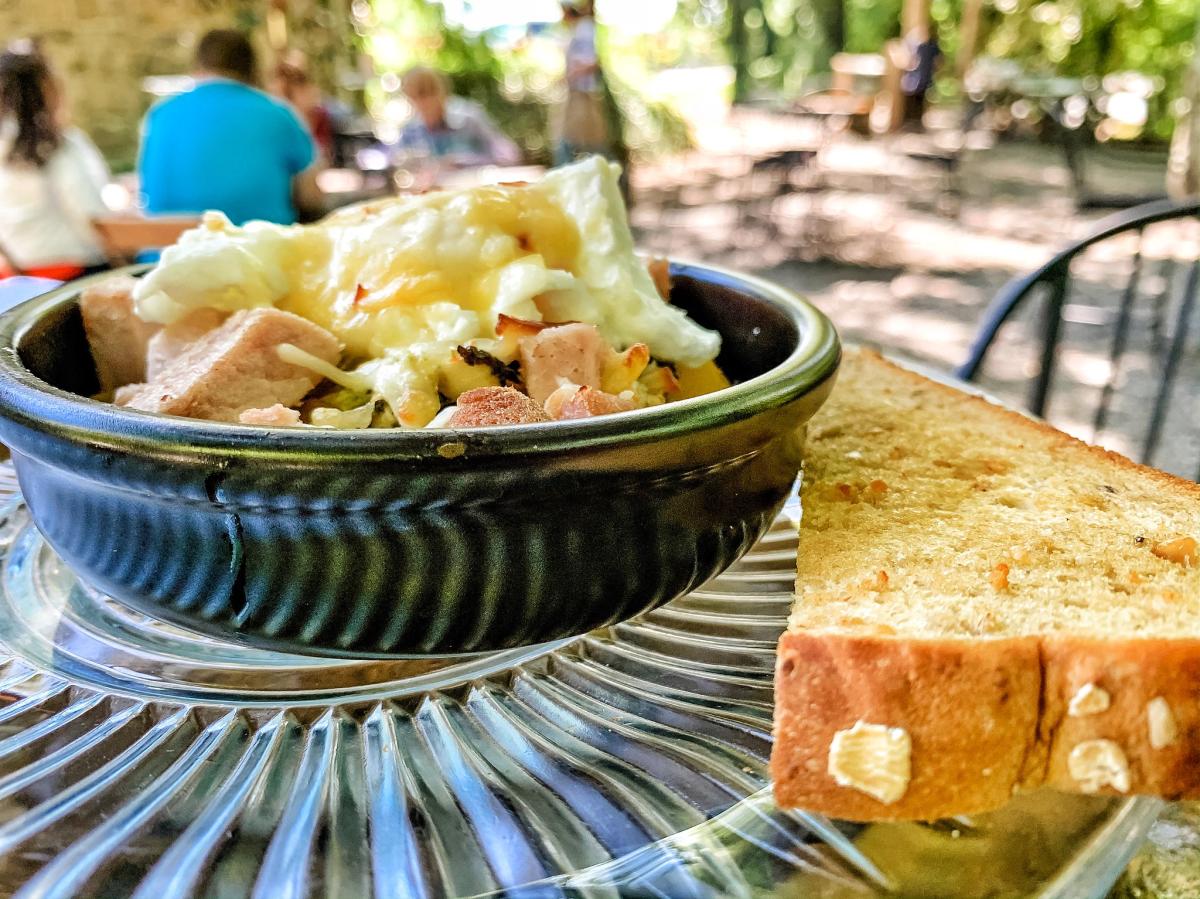 Whether you dine inside this hobbit-like tea lounge and eatery or outside on the peaceful patio, brunch at The Mad Herbalist makes for a great date. We loved sipping from champagne-infused flights of tea (which pairs especially well with Lavender Mocha) and enjoying delicious selections from the rotating brunch menu on a breezy Sunday afternoon. The lunch menu, served Thursday through Saturday from 11am to 3pm, is also imaginative and delicious, and the teas are the best I've tasted in the south! You've simply got to try them.
Photo by Lindsay Ferrier
An Afternoon at Dunbar Cave State Park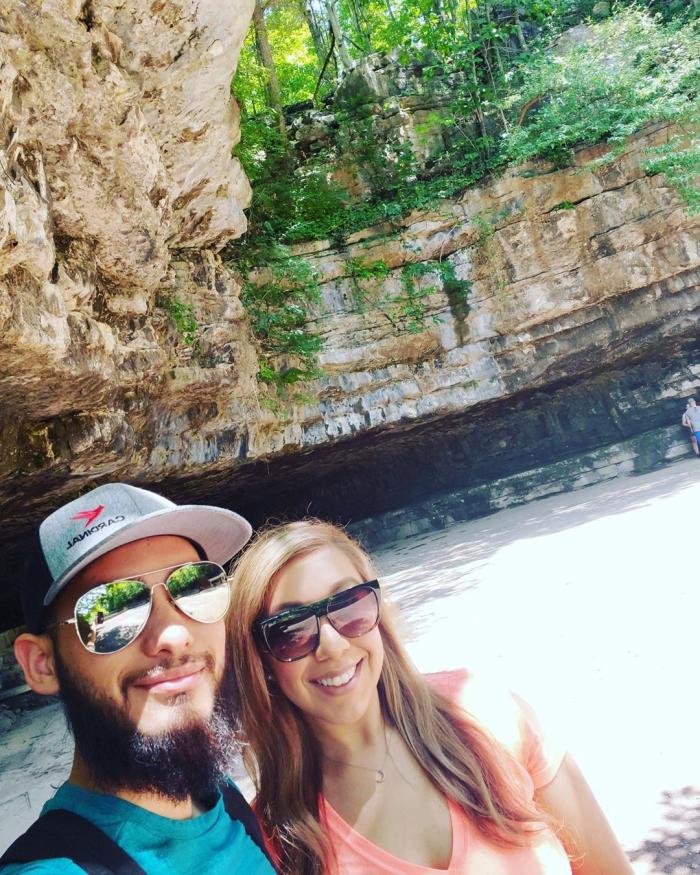 Tennessee has several amazing caves open to the public and Dunbar is one of the best. We love this particular cave so much, we've toured it three times! With eight miles (and counting) of mapped cave trails, there's plenty to see in these caverns, including some truly amazing Native American petroglyphs and pictographs that date back to 1350 A.D. Book your tour ahead of time and prepare to be wowed.
Aboveground, the park's hiking trails are definitely worth exploring. Beautiful at any time of year, they wind around Swan Lake, meander through a peaceful forest and traverse a lovely meadow. Grab takeout from one of the restaurants listed below and make time for an afternoon picnic and hike with your honey!
Photo by Brenda Aguilar 
A Tour of Fort Defiance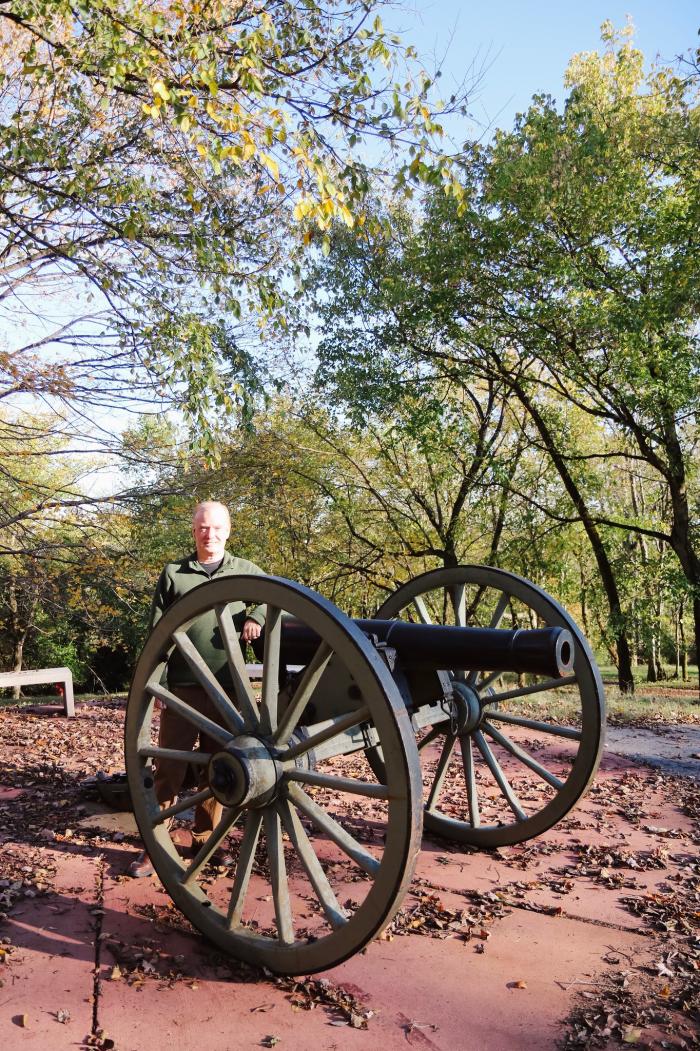 Sometimes, the tour guide makes the tour worthwhile, and that's certainly the case at Clarksville's Fort Defiance. William Parker heads up this lovely little Civil War park, which includes earthworks, a powder magazine, and gun platforms in addition to a small museum. He's happy to show you around and tell you fascinating stories about why this protected historic site is so important. I'm not a big Civil War buff, but Parker made it all seem fascinating to me. Call 931-472-3351 to let him know ahead of time when you'd like to visit. 
Photo by Lindsay Ferrier
Bike Riding on the Clarksville Greenway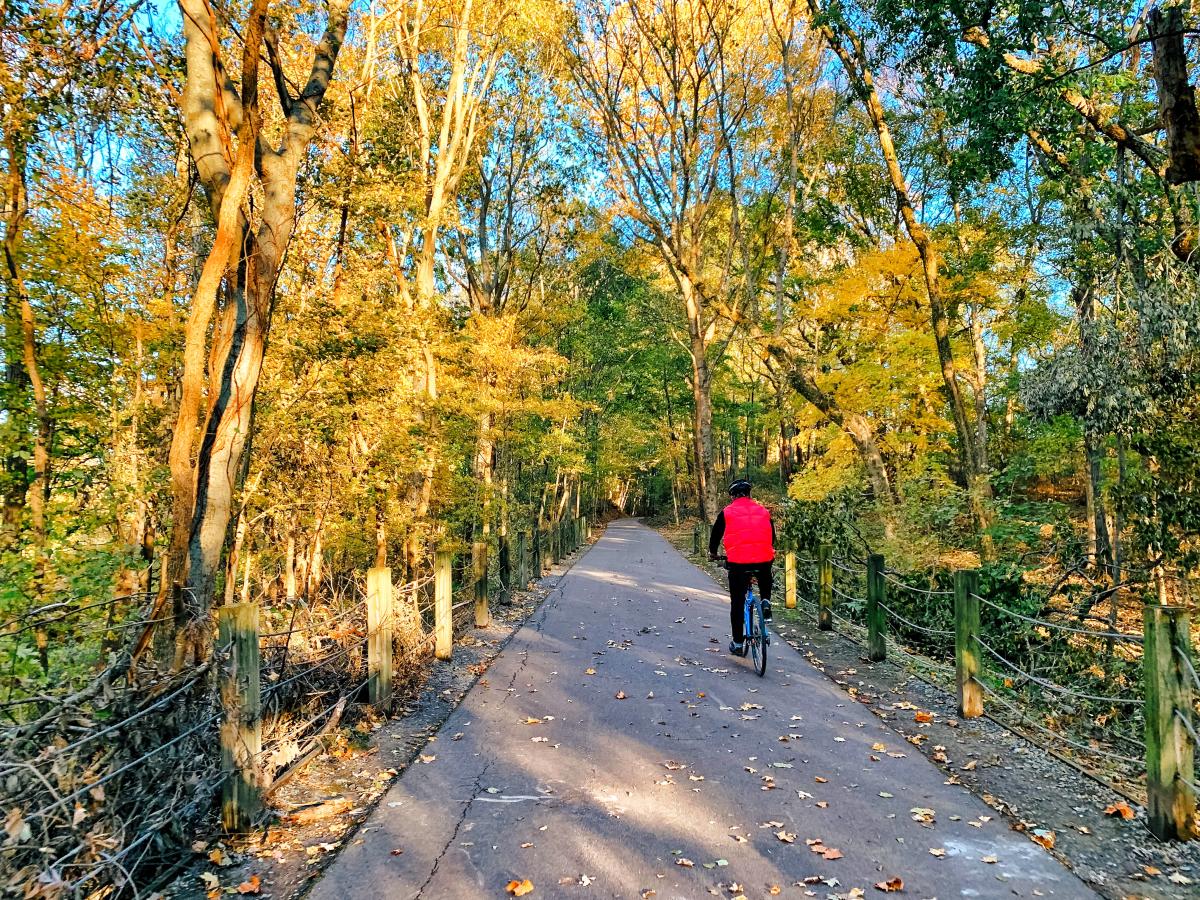 Load up your bikes if you're headed to Clarksville -- The city has one of the best greenway systems in Tennessee. With more than nine miles of paved pathways, the greenway is the perfect length for a leisurely bike ride and the scenery is breathtaking, with spectacular views of the river -- We especially love it in Autumn, when the changing leaves make us feel like we're riding through a scene from a fairytale.
Photo by Lindsay Ferrier
A Sushi Picnic From Kohana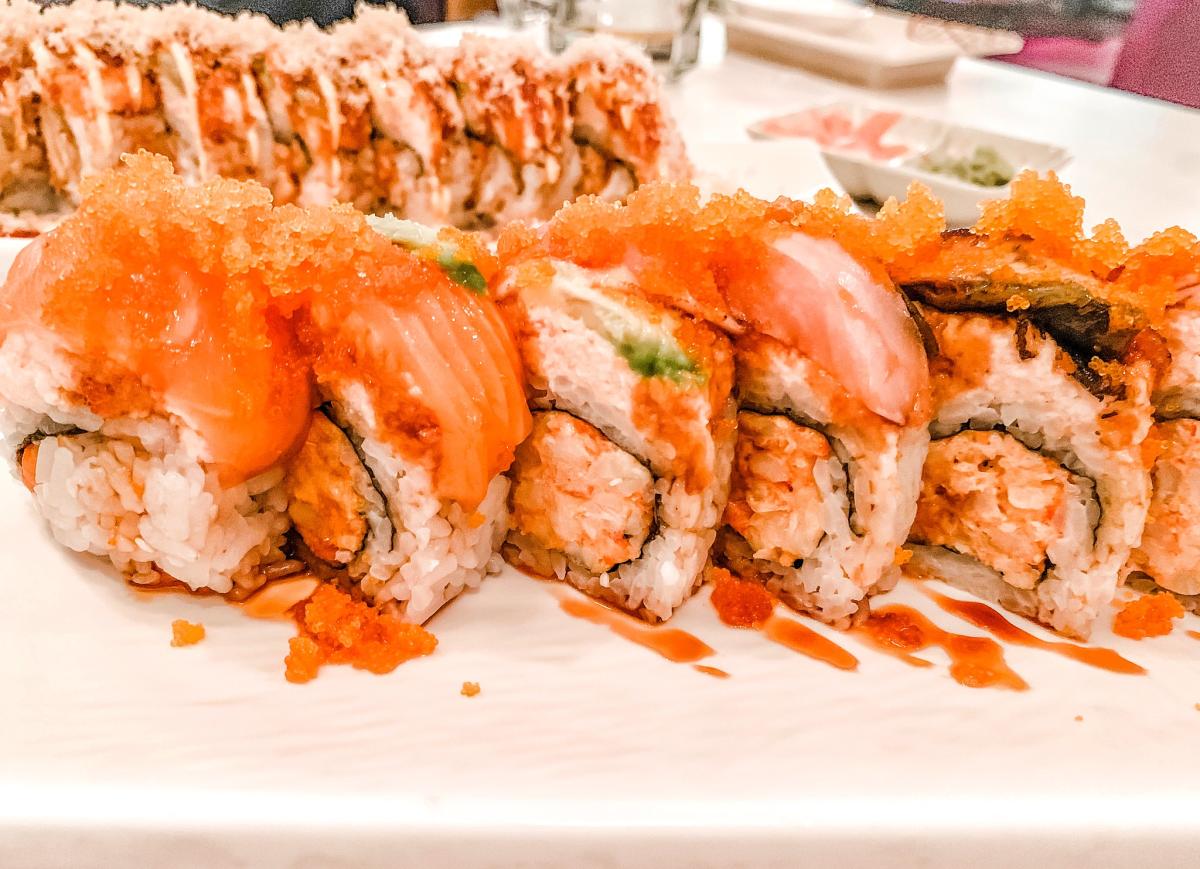 We are sushi fanatics -- now more than ever since sushi rolls make for the perfect takeout meal. And while Nashville gets lots of attention as a foodie town, our favorite sushi restaurant in the state is actually located in Clarksville. You'll find Kohana in a nondescript shopping plaza, but don't let the modest exterior fool you -- their sushi rolls are absolutely scrumptious. Pick up a few to go and head to Clarksville's riverfront for a romantic outdoor lunch or dinner.
Photo by Lindsay Ferrier
A Mead Flight at Trazo Meadery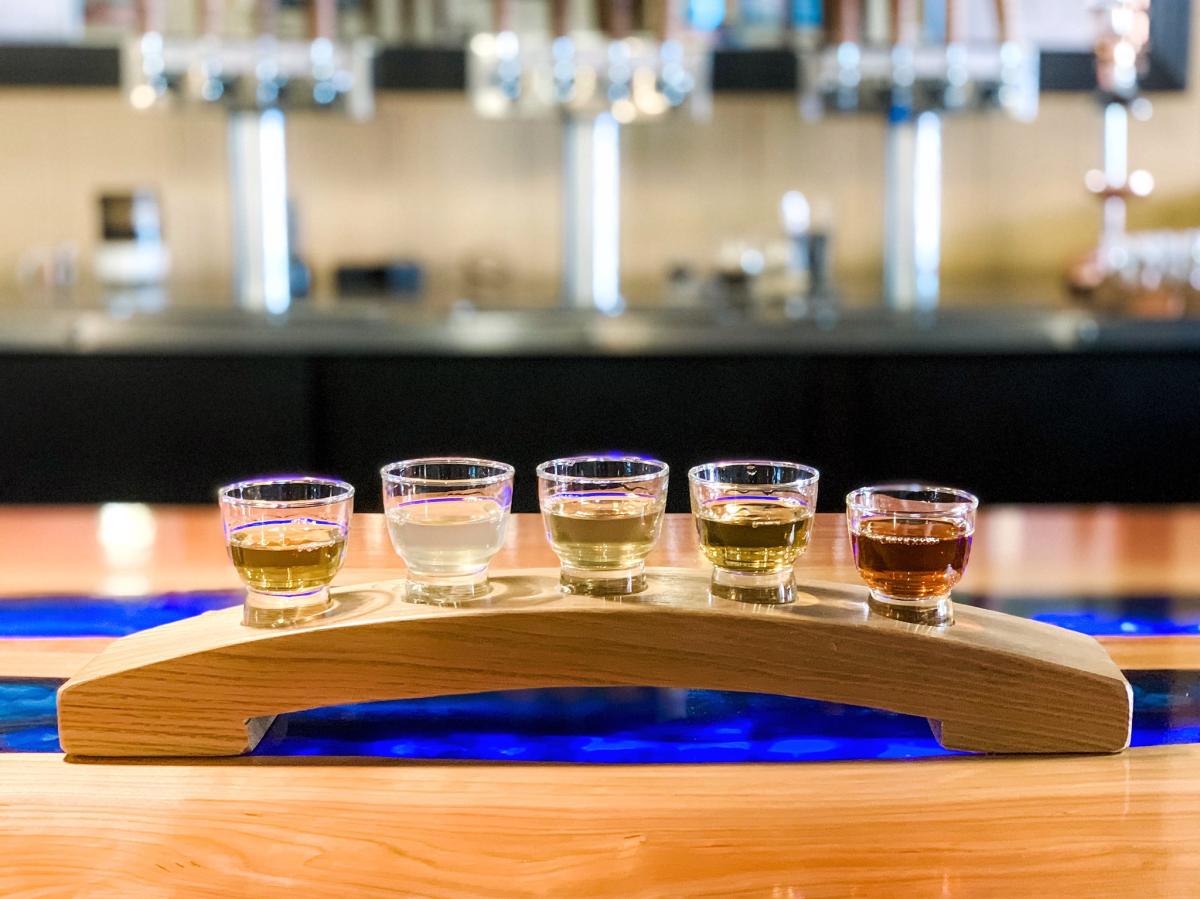 Did you know Tennessee's first meadery is located in Clarksville? You'll find Trazo Meadery in Clarksville's charming and historic downtown, and it's an experience you don't want to miss. Made from honey, water, and yeast, mead tastes like sweet wine. Once you get a taste, you'll definitely want more. Order a mead flight and charcuterie plate and sit outside on Trazo's patio on your next big night (or afternoon!) out.
Photo by Lindsay Ferrier
Hunting for Treasure at Miss Lucille's Marketplace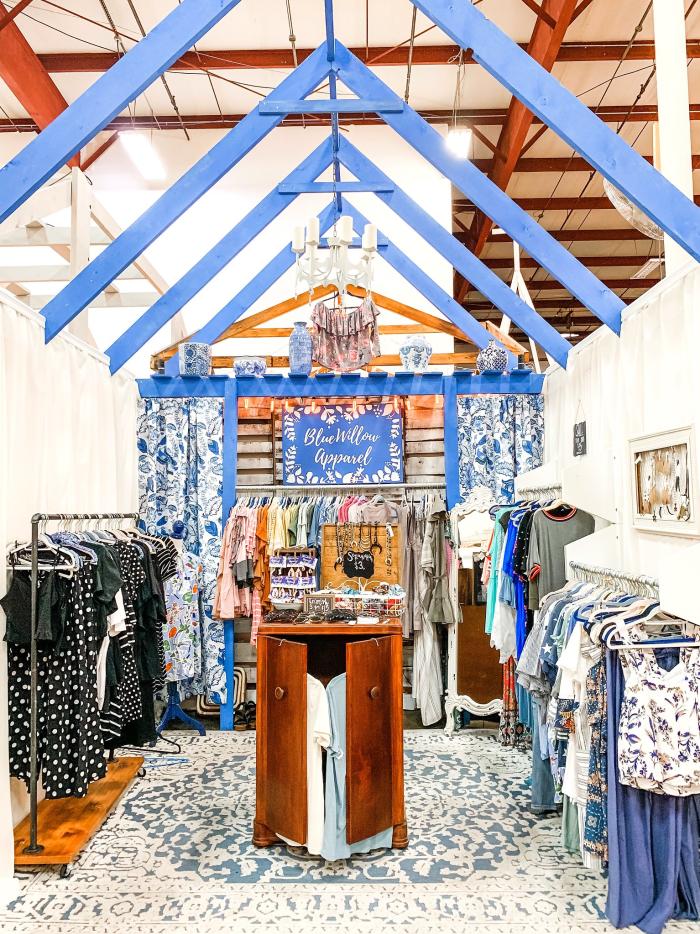 Whether you're looking for antiques, home goods, cute clothing, or vintage finds, you're likely to find it at Miss Lucille's Marketplace. The ginormous space houses 200 carefully curated vendors and each booth resembles what your favorite Etsy stores might look like if you could shop them in real life. My husband loves browsing the booths here every bit as much as I do, and the marketplace's size ensures plenty of room for social distancing.
Photo by Lindsay Ferrier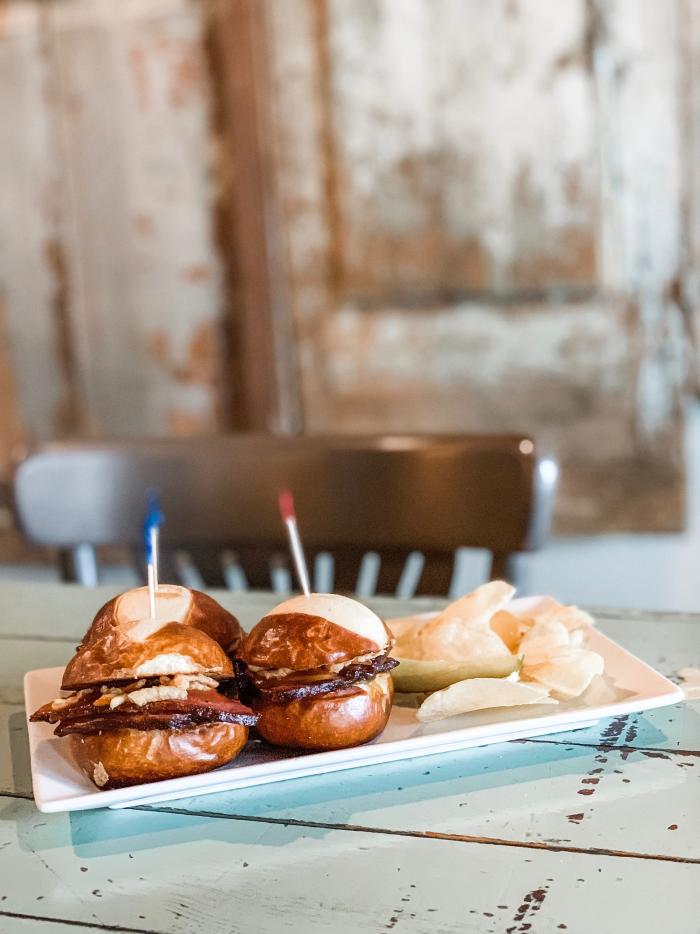 Miss Lucille's Cafe is another great option for a picnic lunch. Curbside pickup is available and you can order online. Everything's great, but Willie's brisket sliders are our absolute favorites. They're ah-maz-ing.
Photo by Lindsay Ferrier
Hiking or Mountain Biking at Rotary Park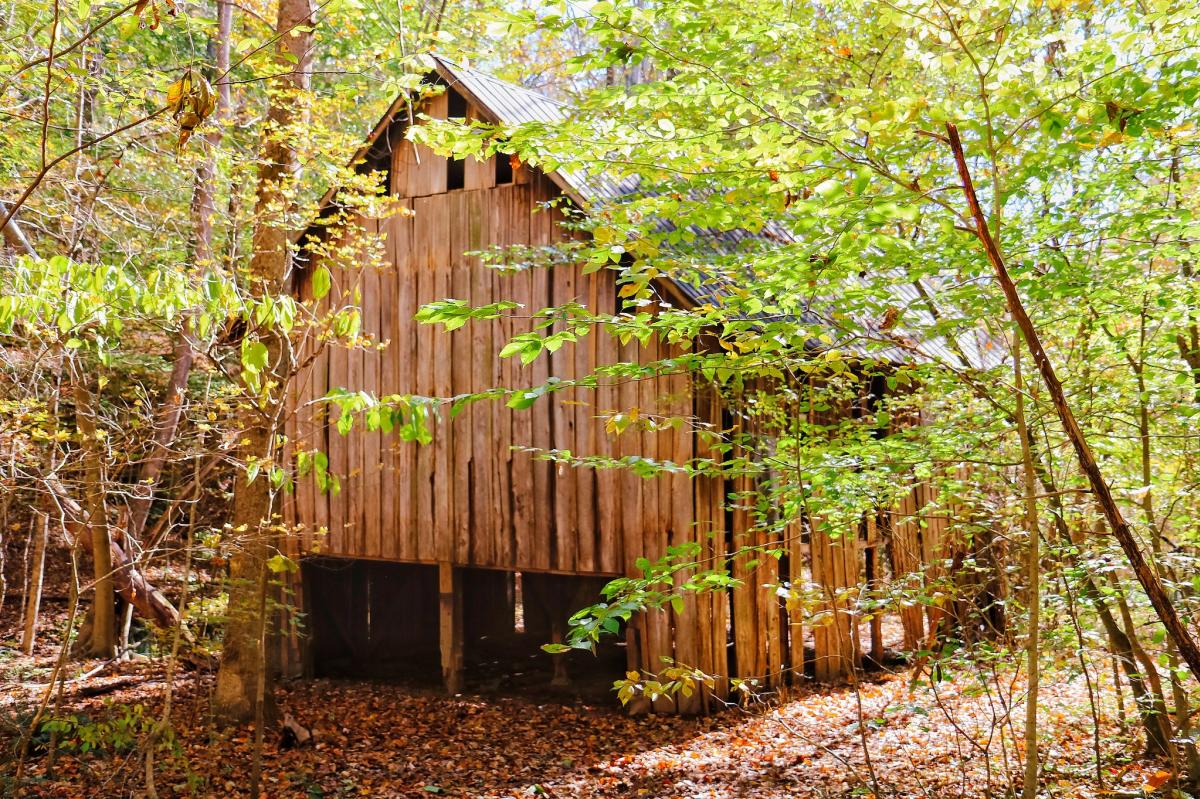 Clarksville's Rotary Park has six miles of hiking and mountain biking trails that we love exploring, as well as an 18-hole disc golf course if that's your thing and plenty of picnic tables. We love wandering the trails here; the last time we hiked at Rotary Park, we came across an abandoned barn that was a delightful surprise -- I had always wanted to see one of these beautiful old Tennessee barns up close.
Photo by Lindsay Ferrier
Exploring the Customs House Museum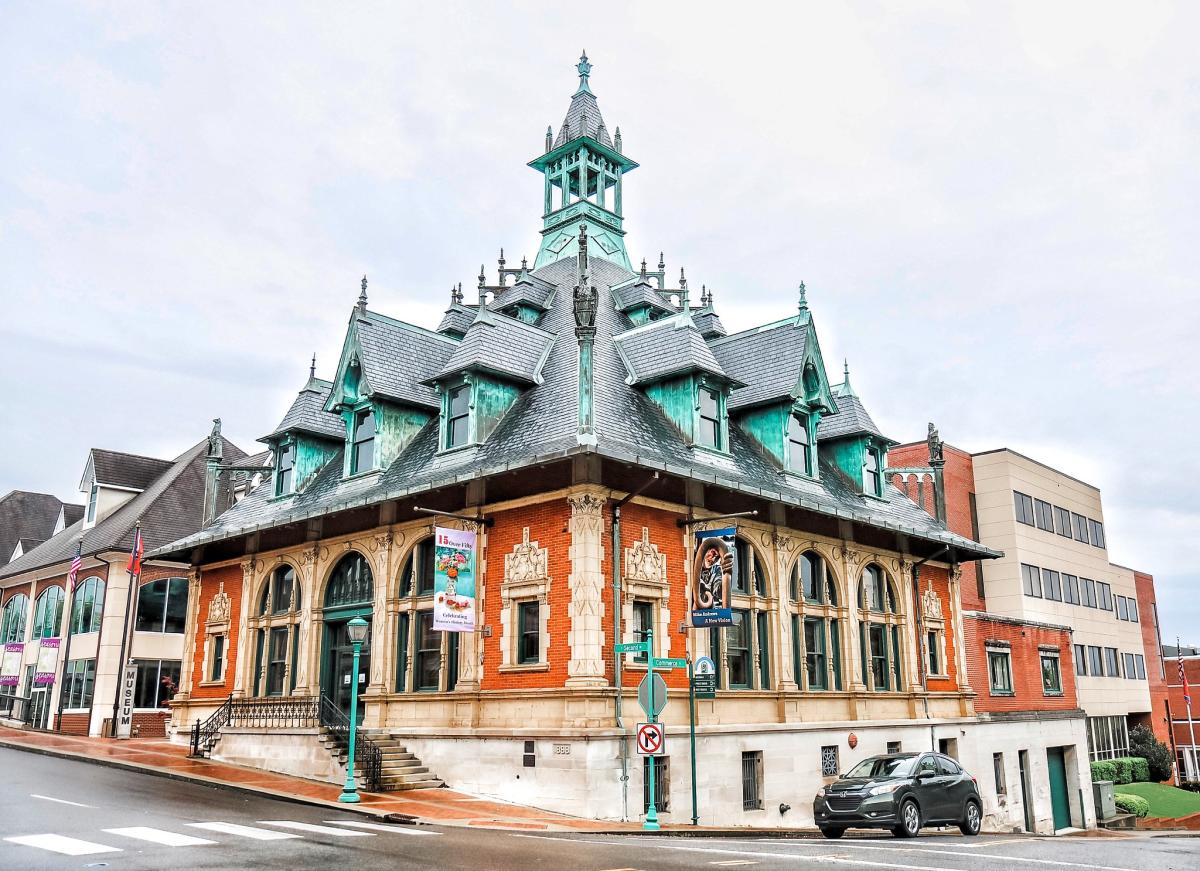 Wandering the streets of Clarksville's charming downtown is a must-do when you're visiting the city, and while you're here, you'll want to make time for a stop at the Customs House Museum. Housed in a gorgeous 1898 building, the Customs House is the second-largest general interest museum in the state. It's also the quirkiest. I suggest you wander through the rooms without a map; there are lots of twists and turns and nooks and crannies and you'll find all sorts of interesting and unexpected exhibits. You're encouraged to order your tickets ahead of time right now since the museum is limiting its total number of visitors each day.
Photo by Lindsay Ferrier
Beachaven Vineyards and Winery's Tour and Tasting Experience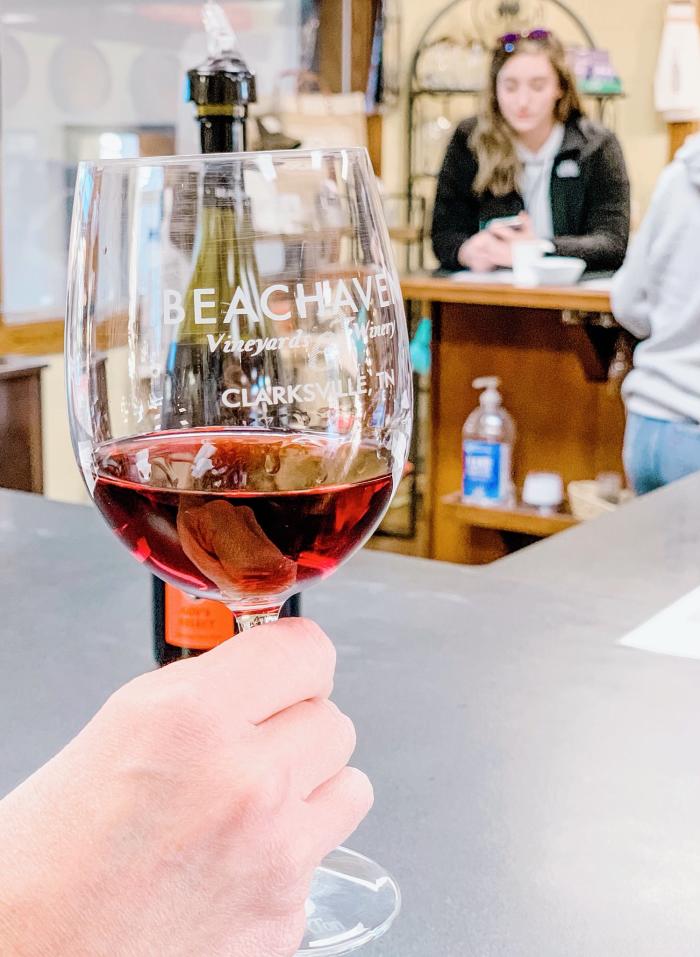 Make an appointment for a wine tour and tasting at this popular Clarksville winery. The tour is $10 per person and includes a tour of the grounds and winery, a full wine tasting, and a souvenir wine glass.
Photo by Lindsay Ferrier
Discovering Port Royal State Park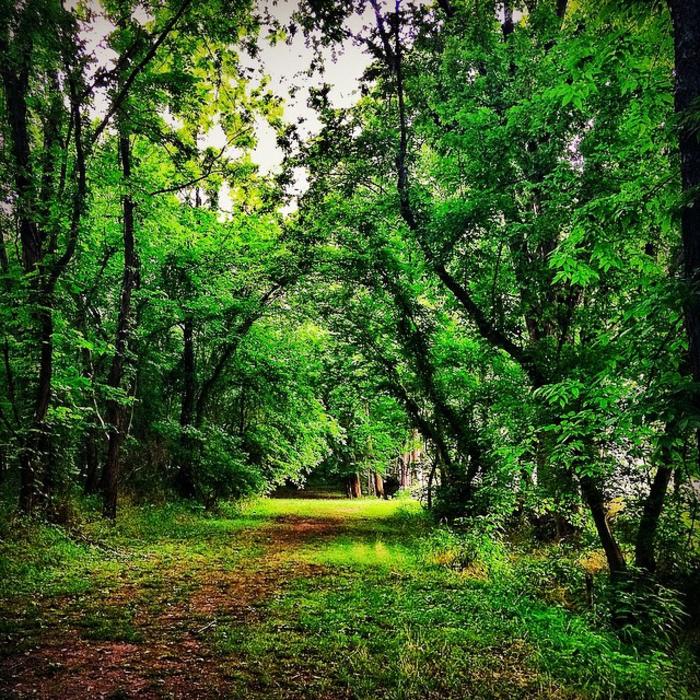 Located just a few minutes from Clarksville, Port Royal State Park is a quiet place with an amazing history. Here, you'll find one of the few documented portions of the Trail of Tears. Port Royal inspired me to research the history of the Trail of Tears several years ago and what I discovered was surprising, to say the least. Check out the story, then walk the Trail of Tears yourself. It's a somber and meaningful experience to share with someone you love.
Photo by Lindsay Ferrier
Header photo at Rotary Park by Lucas Ryan Chambers.